Whether you are just making the break from the 9-to-5 routine or already are a serial entrepreneur, having the right tools is important. It can play a major role in distinguishing between a successful freelancing career and a quick retreat back to a regular job.
Savvy freelancers and entrepreneurs know that even on a tight budget, making an investment in new equipment, including smartphones and tablets, is often money well spent. The apps listed below represent a some of the best pieces of software that you can install on your iOS or Android mobile device, and nearly all of them are free. Apps are compatible with both Android and iOS devices unless otherwise indicated.
General Productivity Apps for Freelancers

Google Translate: If you regularly deal with documents in foreign languages or travel internationally, Google Translate is a no-brainer. Google Translate deciphers documents in 70 different languages. Best of all, Google Translate is free to download and use.
I Spy Analytics: Monitor the performance of your website on the go. This snappy free app keeps track of web traffic from searches and breaks down whether visitors are new and returning multiple times. Crisp graphs make it easy to visualize the data.
Free WiFi Finder: Whether you have a stingy data plan or just don't want to waste data units catching up with Twitter, Free Wi-Fi Finder is your friend. You can track free hotspots for your present location or plug in an address to search the database. Even downloading the app is free!
Apps for Communication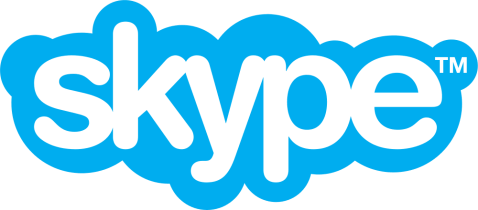 Skype: Data plan overages are an expensive aggravation. With Skype, you need not use your precious minutes or data units on voice or video calls. Whether you're in your office or halfway around the world – as long as you and your conversation partner have Skype installed, the call is free. You can also purchase Skype credit to make calls to land lines and mobile devices without Skype for pennies per minute. And if you connect via Wi-Fi, you don't have to use precious data units. Best of all, the app is also free.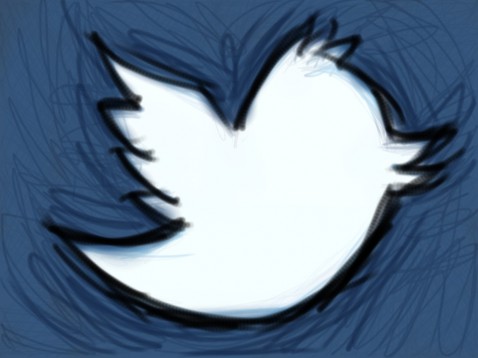 Twitter: If texting feels too juvenile but you really don't have enough to say to warrant an email, Twitter has you covered. You can send direct private messages of 140 characters or less to anyone who follows you – and anyone you follow can send messages to you. Twitter is also an excellent way to keep your ear to the ground for current events. And of course, Twitter works across different mobile platforms and is absolutely free.
Collaboration and Cloud Productivity
Evernote: Evernote is a free app that is worth its weight in gold. This versatile app allows you to collect snippets from websites, transfer documents and video, organize your files and share them with your colleagues and clients. Some productivity experts can't live without Evernote. Larger businesses can utilize the paid Evernote Business app that also provides access to Evernote Premium with 2GB of storage available for each user.
Tempo: While not specifically configured for business purposes, this calendar management app is ideal for pulling in meeting information from emails. Each day the app generates a schedule of your planned events that you can view in calendar or list format. The app is also fully integrated with Foursquare and Yelp to help the directionally-challenged find the meeting place with ease.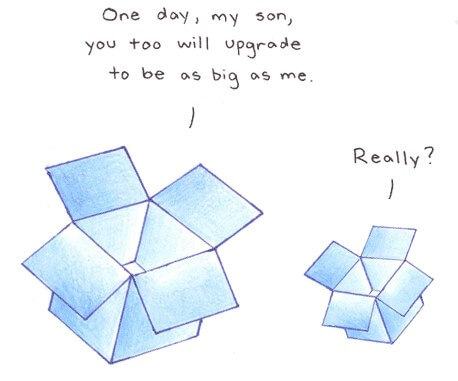 Dropbox: Got documents? Do you need to share those documents across devices and among several users? Then you must have Dropbox. The free version provides 2.5 GB of storage for both files and folders for ready sharing across devices. If you need more document storage space, you can upgrade to 100 GB per year for a flat rate of $100.
Bills, Tasks, and Organization

BillMinder: You have enough to keep track of without worrying about dealing with late fees for forgotten bills. This handy iOS app provides reminders of which bills are due so you can focus your attention on earning the money you need to pay them. That function alone more than justifies the $1.99 cost for the app.
Task Rabbit: Think of it as a high-tech personal assistant. Task Rabbit helps you to delegate those essential tasks that you simply have no time to do yourself. This invaluable iOS app is absolutely free.
CalenGoo: The name may be silly, but the app is all business. CalenGoo allows you to sync your Android device with your Google Calendar. The app itself costs $6 but once it is downloaded and installed, the synchronization service is free. The Google Tasks function is a bonus — and is also free.
Mileage Tracking Apps
Mileage Tracker: Are you a road warrior? Do you need to track your mileage for your freelance business? Mileage Tracker uses the Internal Revenue Service mileage rates to track miles and toll charges for income tax purposes. Mileage Tracker also allows you to track mileage for multiple vehicles. This app is compatible with Android powered devices and is a steal at $1.99.

Car Minder: There are more expensive and elaborate apps out there, but if you just want an app that tracks your mileage over three months, the past year or over the lifetime of your vehicle, Car Minder is for you. You can also keep track of service scheduling and repairs. Car Minder is compatible with iOS devices and is priced at a reasonable $2.99.
Expense Tracking and Record Keeping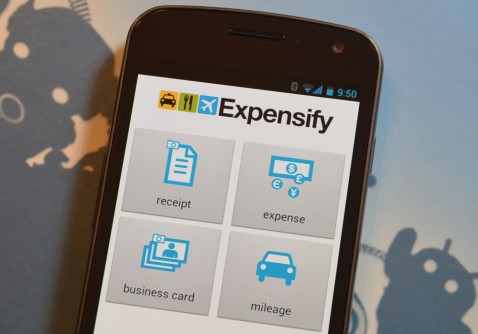 Expensify: As an entrepreneur, receipts are essential for staying on the right side of the IRS. Expensify allows you to capture an image of your receipt with your Smartphone and save it to your phone's memory or to the cloud to share across devices. This free app is also easy to use. Robust and full-featured, Expensify also has a web component and is compatible with both iOS and Android devices.
OneReceipt: Another free app, OneReceipt is configured for iOS devices. OneReceipt can draw receipt information from Gmail or Yahoo email messages. You can also use your camera to snap an image of the receipt and OneReceipt will take it from there.
Receipts Pro: The Receipts Pro app allows you to track multiple accounts on iOS devices. You can also divide each account into categories for more precise record keeping. Optional password protection provides enhanced security. With its robust functionality, Receipts Pro provides good value for its asking price of $4.99.
Photos: AndroideGratis, Wikimedia, MacRumors, Shawn Campbell
Audrey Henderson is a Chicagoland-based writer and researcher. She holds advanced degrees in sociology and law from Northwestern University. Her writing specialties are sustainable development in the built environment, policy related to arts and popular culture, socially and ecologically responsible travel, civic tech and personal finance.