The Federal Housing Administration (FHA) is the largest insurer of mortgages in the world, having insured over 47.5 million properties since its establishment in 1934. Could an FHA loan help make your dream of homeownership a reality? Read this complete guide to find out.
What is the FHA and how do its loans work?
The Federal Housing Administration (FHA) is a government agency within the U.S. Department of Housing and Urban Development. It was established in 1934, shortly after the Great Depression, to stimulate the housing market and make home loans more accessible.
Today, it still supports that goal by insuring mortgages provided by private lenders, enabling those lenders to approve more borrowers. FHA loans accounted for 12% of the overall mortgage market last year, including 34% of all minority purchase activity and 33% of first-time home buyer activity (source).
The FHA will insure loan amounts up to 96.5% loan-to-value. This makes them a great option if you are a first-time homebuyer who can't afford a large down payment.
Next, let's take a closer look at the different types of FHA loan programs on offer.
Types of FHA loan programs
FHA loan programs serve a variety of groups and needs. Note that you can typically only have one active FHA loan at a time, so don't plan on using multiple programs at once.
Think you might want an FHA loan? Here's what they offer.
FHA Basic Home Mortgage Loan 203(b)
The 203(b) is the FHA's most popular loan program. It provides mortgage insurance to help borrowers purchase or refinance their principal residence from approved lenders. You can borrow up to 96.5% of the property's value (up to the maximum limit), and you'll pay a fixed interest rate throughout the life of the loan. One-to-four-unit structures are also eligible.
You can find more information on the Basic Home Mortgage Loan 203(b) in the next section of this guide.
FHA Adjustable Rate Mortgages (ARM)
FHA loans with adjustable interest rates are also available. While the initial rate is usually lower than the rate on a fixed-rate mortgage, it often increases throughout the life of the loan, ultimately exceeding the fixed rate. This is a good option if you plan to refinance after a couple of years.
Condominium FHA Mortgages
FHA loans are also available for condos. The FHA will insure a loan to buy or refinance a single-family unit in an FHA-approved condominium project. The property must be primarily residential and have at least two units.
Disaster Victim FHA Mortgages 203(h)
The FHA insures mortgages extended by approved lenders to people who have lost their homes due to a declared disaster. 100% financing is available through this program.
FHA Rehab Mortgage Insurance 203(k)
The 203(k) program insures loans that allow borrowers to finance or refinance the cost of a home, along with the cost of rehabilitation, in a single mortgage.
FHA Energy Efficient Program
This program helps families to finance energy-efficient improvements with their FHA-insured mortgage.
HECM (Home Equity Conversion Mortgage) Seniors
The FHA insures reverse mortgages for seniors through this program. HECM is only available through FHA-approved lenders.
FHA loans for Manufactured Homes (Title I)
This program insures mortgages financing the purchase of a manufactured home (new or used). It's only available through approved lenders.
FHA Streamline Refinance
Lastly, the Streamline Refinance program helps borrowers with current FHA mortgages to easily refinance them. Refinancing helps borrowers to secure lower monthly payments, lower overall costs, and other benefits.
What are the eligibility requirements for FHA 203(b) loans?
The 203(b) program is the FHA's most popular, as it insures all basic home purchase or refinanced mortgage loans. But how do you qualify for a 203(b) loan?
Down payment and credit score
To qualify for a 3.5% down payment on an FHA 203(b) loan, you must have a credit score of at least 580. You can still qualify for FHA loans with a FICO score as low as 500, but you'll have to make a larger down payment of 10%.
Conventional loans typically require a minimum FICO score of 620 and a down payment from 3% to 20%, so these rates are highly competitive.
Other criteria
In addition to the credit score requirements, to qualify for an FHA loan, you must have:
A valid social security number.
Lawful U.S. residency. This includes non-U.S. citizens, as long as they are permanent legal residents.
A back-end debt-to-income ratio (DTI) of 43% or less (including your mortgage and all other monthly consumer debt payments).
Steady income and proof of employment (minimum of at least two years).
The loan must be for a primary residence.
No recent bankruptcies or foreclosures.
The property must meet the FHA's minimum property standards.
The property must be appraised by an FHA-approved appraiser.
While these are the FHA's general guidelines, approval requirements vary between lenders.
FHA loan interest rates
You'll negotiate your interest rate with your chosen FHA-approved lender. The figure will depend on several factors, including:
Loan amount.
How they analyze the risk of applicants.
Credit score.
Down payment amount.
Interest rate type (fixed or adjustable).
Discount points.
Interest rates are also impacted by the state of the economy and policies issued by the Federal Reserve. Note that the rates you get will vary from one lender to the next, so it's wise to shop around.
FHA closing costs
The FHA requires that closing costs on FHA loans be 'reasonable and customary.' They typically include the following fees:
Appraisal fee and inspection fee.
Credit reports.
AUS underwriting fee.
Verification charges.
Origination fee.
Home inspection fees.
Document preparation fees.
Property survey fees.
Title examination and title insurance fees.
Attorney's fees.
Settlement fees.
Real estate broker's fees.
Recording fees and taxes.
Test or treatment fees.
Courier/wire/notary fees.
The FHA also states that any item charged to the borrower cannot exceed the cost paid by the lender. Learn more about these fees here.
How much can you borrow with an FHA loan?
The FHA has maximum mortgage limits set for each county in the U.S., which it updates each year. You can find the limit for your county here. The 2020 basic standard mortgage limit for single-family FHA-insured loans is $331,760, while the ceiling in high-cost areas for a single-family home is $765,600.
Additionally, the amount you can borrow depends on factors like your income, existing debt load, credit, and the value of the property you want to buy.
FHA loans and mortgage insurance
FHA loans require private mortgage insurance (PMI).
You pay for PMI in two ways: with a single upfront premium, and an annual premium that you'll pay over time. The annual fee is divided into 12 monthly installments which are added to your monthly mortgage payments.
The cost of your upfront premium amounts to 1.75% of your loan. The annual premium varies depending on your loan term, loan amount, and down payment. See the chart below for the varying MIP amounts (source):
FHA Mortgage Premiums 2020
| Loan amount | Loan type | Down payment | Annual MIP (% of the loan amount) | Length MIP is Required |
| --- | --- | --- | --- | --- |
| $625,500 or less | 30-year fixed rate | Less than 5% | 0.85% | Life of the loan |
| $625,500 or less | 30-year fixed rate | 5% to 9.99% | 0.80% | Life of the loan |
| $625,500 or less | 30-year fixed rate | 10% or greater | 0.80% | 11 years |
| $625,500 or less | 15-year fixed rate | Less than 10% | 0.70% | Life of the loan |
| $625,500 or less | 15-year fixed rate | 10% or greater | 0.45% | 11 years |
| $625,501 or more | 30-year fixed rate | Less than 5% | 1.00% | Life of the loan |
| $625,501 or more | 30-year fixed rate | 5% to 9.99% | 1.00% | Life of the loan |
| $625,501 or more | 30-year fixed rate | 10% or greater | 1.05% | 11 years |
| $625,501 or more | 15-year fixed rate | Less than 10% | 0.95% | Life of the loan |
| $625,501 or more | 15-year fixed rate | 10% to 21.99% | 0.70% | 11 years |
| $625,501 or more | 15-year fixed rate | 22% or greater | 0.45% | 11 years |
These rates apply to all FHA mortgages except Streamline Refinance and Simple Refinance mortgages used to refinance a previous FHA loan.
If your down payment is 10% or less, you only need to keep the PMI for 11 years. If your down payment is less than 10%, you must keep it for the full mortgage term.
For example, let's say you took out the average FHA loan: $191,650, with a 30-year term. If you put 3.75% down ($7,187), you would have to pay 0.85% of your base loan amount each year for MIP. That amounts to $1,567 per year and $130.58 per month. Because your down payment was less than 10%, you would have to pay these MIP costs for the full duration of the loan.
Where can you get an FHA loan?
To get an FHA loan, you need to contact an FHA-approved lender. Use this tool to find one in your area.
You can also review and compare industry-leading home purchase mortgage lenders on SuperMoney's review page, many of which offer FHA loans.
Is an FHA loan right for you?
If you are still trying to decide if an FHA loan is right for you, consider the pros and cons:
WEIGH THE RISKS & BENEFITS
Here is a list of the benefits and the drawbacks to consider.
Pros
Low down payments.
Easier to qualify for than conventional mortgages.
Competitive interest rates.
Low closing costs.
Many loan programs available.
Down payment assistance allowed by some lenders.
Cons
Mortgage insurance is required for a minimum of 11 years and a maximum of the full length of the loan.
One-time upfront fee of 1.75% for mortgage insurance.
Easy qualification can lead to taking on more house than people can afford.
Property must meet FHA minimum requirements.
Read more about the pros and cons of FHA loans.
When looking into home ownership, FHA loans are definitely worth considering. This goes doubly if you're struggling to afford your down payment, or can't get approved for a conventional loan. While the mortgage insurance requirement is disadvantageous, it is the price you pay to avoid a 20% down payment.
If you have the money to put down 20% and can qualify for a competitive interest rate, a conventional loan will likely cost you less in the long run. But if that is not the case, FHA loans are a good alternative.
Before choosing an FHA-approved lender, be sure to compare at least three options to ensure you get the best option. Interest rates, fees, and service quality vary widely from one lender to the next.
Ready to get started? Review and compare FHA lenders here.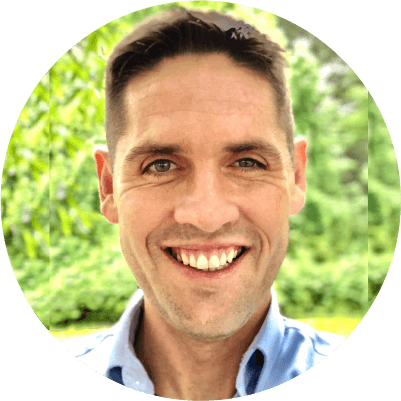 Andrew is the Content Director for SuperMoney, a Certified Financial Planner®, and a Certified Personal Finance Counselor. He loves to geek out on financial data and translate it into actionable insights everyone can understand. His work is often cited by major publications and institutions, such as Forbes, U.S. News, Fox Business, SFGate, Realtor, Deloitte, and Business Insider.