Looking to expand your investments beyond stocks, bonds, and mutual funds? Consider real estate investment.
In 2015, investment home purchases rose for the first time in five years, surging by 7% to more than 1 million sales. The median investment home sales price rose 15.3% to $143,500. In 2016, investment home sales rose another 4.5%, and the median sale price increased by 8% to $155,000.
Why are more investors buying homes? Because they know there's steady income to be made in property rental.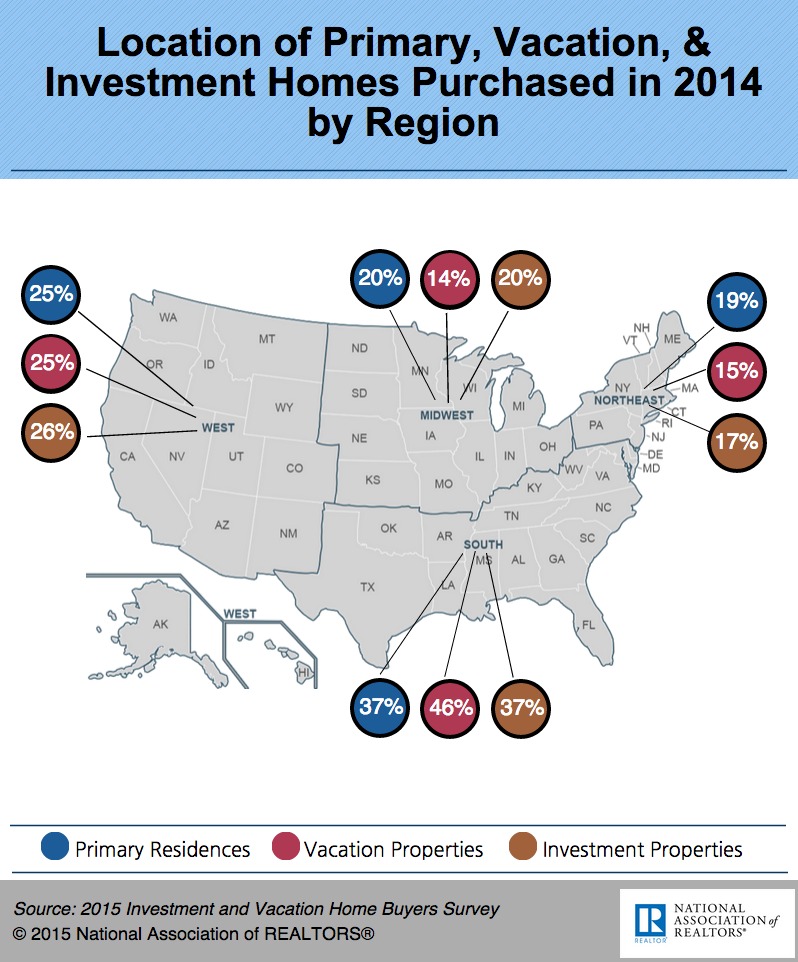 Assuming you can find tenants to occupy the house, property investment is a low-risk investment. Over time, rental income from your tenants will pay off the entirety of the property's mortgage. This allows you to recoup pure profit when you sell the home.
But first, you'll have to convince financiers to front you the funds to buy the property.
Here's what you need to know about financing multiple residential investment properties.
What lenders want
In today's financial climate, fewer investors buy with cash. According to the Realtors Association, 56% of investors financed more than 70% of their mortgage with loans.
These loans tend to be pricy. Lenders consider investment properties to be riskier than primary residences. This is because borrowers are likelier to default on an investment property than on their own home. With each additional property, that risk increases. And because mortgage insurance doesn't cover investment properties, you're unlikely to find lenders willing to underwrite 100% of an investment home's purchase price.
Lenders prefer borrowers with plenty in the bank and more on the way. Investment home buyers in 2016 had a median household income of $95,800 — up from $87,680 the year before. (Source)
Interest rates tend to be around 4% for fixed rate loans, or slightly lower for adjustable-rate mortgages. Some lenders will tack on extra fees to finance multiple properties.
The paperwork may be brutal. Lenders will want to pore over your tax returns — particularly Schedule E, which covers rental property income and expenses. They'll want to know how much your monthly mortgage payment costs for your primary residence. Each property will have its set of mortgage documents. You'll have to produce W-2s and other financial data so that lenders can calculate your debt-to-income ratio, which changes with each new property you buy.
Financing four or fewer homes
If you have a credit score of at least 630, liquid assets equal to three months of your desired mortgage payment, and are able to pay 20% up front, you have a decent chance of getting a loan.
Major institutions like Bank of America or U.S. Bank choose borrowers cautiously. But smaller banks are hungrier for business, and are thus more flexible in their terms. If you're interested in financing your mortgage with a traditional loan, consider applying to a local bank.
You can also try tapping into your home equity with a home equity loan, cash-out refinance or HELOC.
Financing five to ten homes
In this situation, a bank often originates your loan but shunts ownership (and risk) to Fannie Mae under its 5-10 Financed Properties program. This program applies even if some of your five to 10 properties were not financed by Fannie Mae.
To qualify, you'll need six months of reserves to buffer against vacancies. You'll have to pay 25% in down payments for single-family properties and 30% for properties with up to four units. If you've been late on mortgage payments in the past 12 months, you'll be disqualified. Likewise, you'll be disqualified for any bankruptcies or foreclosures within the past seven years.
To finance the seventh to tenth home under this program, you'll need a credit score of 720 or higher.
More than ten homes
In this bracket, you're at the mercy of the big bank portfolio lenders. Lenders in this category are especially wary of the risk of default.
U.S. Bank and Wells Fargo both offer investment property loans. They suggest using current home equity as a financing tool in certain situations.
You could also try a blanket mortgage, a loan that funds multiple property purchases. However, this option comes with risks. It's difficult to unload properties under a blanket loan, since you'll have to sell every home that the loan covered at once.
Other "creative" financing exists, but these options are riskier. For example, you could seek financing from the property's previous owner rather than from the bank holding your mortgage. However, you'd likely see higher interest rates, or other forms of resistance from the seller.
Hard money lenders (rich individuals or small banks that offer funds in exchange for high rates) can also seem appealing. But these terms often require you to pay back the loan quickly or face foreclosure.
Financing by borrower type
Solo 401(k)
If you're a self-employed business owner without full-time employees, you can flesh out your retirement fund with investment properties. Sign up for a Solo 401(k) and then opt for "checkbook control." This allows you to bypass a plan custodian and serve as your own trustee. You can then use the plan to purchase property, which will be owned by your Solo 401(k).
This option comes with one major limitation: any rental income your properties earn must be deposited back into your 401(k). You must also tap into your 401(k) to cover all rental expenses and repairs.
This plan also allows you to finance property purchases via a non-recourse loan or mortgage, which treats only the home and not the plan as collateral. Solo 401(k) participants can borrow up to $50,000 or 50% of their account value.
1031 exchange
A 1031 exchange allows you to postpone taxes on gains from the sale of an investment property by reinvesting the equity from that property into a new property.
To set up a 1031 exchange, you'll have to identify a replacement property within 45 days of the sale of your original property. This replacement house will have to be of equal or greater value than the original, and you'll have to close on the purchase within 180 days.
The properties can't be for personal use, which disqualifies primary residences, second homes, and vacation pads. Here's an extensive field guide to 1031 exchanges from the National Association of Realtors. And here's a list of tax deductions for rental property owners.
Self-directed IRA
With a self-directed IRA, you can buy property through a custodian while tapping the tax benefits of a traditional IRA. Participants can also apply for non-recourse loans.
Additional considerations
While juggling multiple properties, keep an eye on expenses such as property taxes and damages. Otherwise, you have to look for loans to cover unanticipated expenses, or reckon with sinking property values.
Consider forming a limited liability company (LLC), which can shield you from vulnerability to lawsuits. Going this route involves more paperwork, but it offers more protection and more flexibility in splitting ownership of the property.
Going it alone? End-to-end services like HomeUnion can help you identify investment properties to buy. These services will vet properties based on your needs and risk tolerance. They'll also streamline your purchase process, and suggest good times for you to sell.
If the landlord life sounds like the life for you, you can learn how get started with SuperMoney's Ultimate Guide to Real Estate Investment.

Tiffany Hsu no longer writes for SuperMoney. In addition to her work at SuperMoney, Tiffany covered breaking news for New York Times and economic news for The Los Angeles Times. She is a UC Berkeley graduate and earned an M.B.A. from Columbia University.