Article Summary:
Accountants can help those who have questions regarding taxes or need help with their tax returns. Financial advisors can help with general finance issues such as managing debt or creating a budget.
When looking for professional help with finances, many people may seek out an accountant or financial advisor. Though "financial advisor" and "accountant" sound like jobs involving similar tasks, people in these roles do quite different things. And, depending on your needs, one can help you more than the other.
But are the differences between the two really that big? And if so, which one should you look to for help? To answer simply: yes, the differences are significant. Financial advisors can help with basic financial advice while accountants can help with taxes. But to better understand the differences between the two, we'll look at their duties and education. Then, we'll outline what circumstances require each specialty.
Financial advisor vs. accountant: What's the difference?
"Financial advisor" is a term for any licensed financial professional. These financial professionals can provide advice on investments and financial planning. Accountants, on the other hand, are licensed to provide financial reporting and tax advice.
Financial advisors
Financial advisors are basically people working in any profession that focuses on offering financial and investment advice in a specific field. Some financial advising jobs include certified financial planners (CFP), consultants, investment managers, and retirement planning specialists (RPS). Even with different job titles, financial advisors have the same overall duties, though specific industries will focus on particular issues.
Key financial advisor duties
Financial advisors help with a large variety of financial services, and here are some of the most common ones:
Financial planning
Give investment advice
Debt management
Budget management for large investments
Wealth management
Help achieve financial goals
A financial advisor can also help with:
Making sure your property and assets are properly covered by insurance
Ensuring your family will be financially covered in the case of an unexpected death
Education and certification
All financial advisors are expected to get a bachelor's degree. Financial advisors will need to take a certain exam through the Financial Industry Regulatory Authority to earn their certification. The exact certifications different financial advisors must acquire depend on their respective specialties. For example, aspiring certified financial planners will have to pass the CFP board exam. And a financial advisor who specializes in providing investment guidance may become a registered investment advisor (RIA).
Accountant
While financial advisors can focus on a wide range of financial topics, accountants work with and are educated specifically on tax planning and advice. So, if your financial questions have to do with taxes, you'll likely need an accountant for help.
Key accountant duties
Unlike financial advisors, accountants are trained to specifically focus on issues around taxes. There are, however, a few other topics they can offer advice on. Here's a rundown of an accountant's basic duties:
Providing tax advice and tax-saving strategies
Aiding in recording and tracking income and expenses
Preparing financial statements
Answering questions about tax laws
Record keeping
Risk management and assessment
Internal audits
Monitoring financial transactions
Some retirement planning and home-buying preparations
Education
All accountants must complete their bachelor's degree. While an accountant doesn't have to complete a master's degree, accountants with master's degrees can earn more money. In addition, accountants must be licensed by their state's board of accountancy.
Many accountants become certified public accountants (CPAs), but not all of them. Aspiring CPAs must pass the Uniform Certified Public Accountant Exam in addition to completing their education and getting licensed by their state.
Which one is right for me?
So, whose services do you need? The more specific the financial issue, the more tricky it might be to figure this out. We'll give a basic rundown of what services you may need under specific circumstances.
Financial advisor
Here are a few examples of tasks a financial advisor can assist you with:
Planning for children's college expenses
Gifting assets to others
Investment advise and making investments
Insuring assets
Coming up with a financial plan in case you pass unexpectedly early
Dissecting complex financial situations
Planning how to reduce or get out of debt
Creating budgets
Pro tip
For the best investment advice, you will want your financial advisor to be a specialist in investments. In other words, you want an investment advisor. Click
here
to learn more about the best investment advisors.
Accountant
A good rule of thumb is, if it has to do with taxes, then you should talk to an accountant. But, here are some specific circumstances accountants can help you with:
Preparing your tax returns
Recording income and expenses
Tracking income and expenses
Preparing financial statements
Both
Despite the differences in profession, there are a few instances in which you can use both an accountant and financial advisor. In some of these cases, only certain accountants, namely CPAs, will do. Remember, while all CPAs are accountants, not all accountants are CPAs. You can read about the differences here.
In the following scenarios you could benefit from the help of a CPA or a financial advisor.
Planning retirement — Both a financial advisor and CPA can go over retirement plans with you. A financial advisor can help you decide when to retire and create a retirement plan. A CPA can help you ensure you optimize your retirement savings for tax purposes.
Buying a home — While a CPA can give first-time home buyers advice on tax breaks, a financial advisor can help you know how much you can afford to spend on a home.
Starting a business — Both a financial advisor and a CPA can help you structure your business and pick the best insurance. Financial advisors can help you if you need to sell your business.
How do I find an accountant or financial advisor?
Finding the right accountant or financial advisor may seem intimidating, as you'll find there are a lot of options out there. The good news is, most businesses provide both financial advisors and accountants to their clients. This way, you don't have to jump between businesses. Start searching for the right accountant or financial advisor by looking at financial firms. You can also ask friends or family members for recommendations for good firms. And SuperMoney can help, too. Click here for help finding a financial advisor you can trust.
FAQ
Can accountants give advice?
Accountants can offer advice on taxes and tax planning. For generic financial advice, a financial advisor will likely be better equipped.
Is an accountant an advisor?
An accountant is not the same as a financial advisor. Though there is some overlap, accountants focus on taxes while financial advisors focus on topics like retirement, budgeting, and wealth management.
Can an accountant be a financial advisor?
Yes, an accountant can definitely be a financial advisor. However, becoming an accountant requires different certifications than becoming a certified financial advisor. So, an accountant who wants to become a financial advisor may have to take specific tests to do so.
Should I become an accountant or financial planner?
There is a lot of overlap in these two professions, so if you're a good fit for one there's a good chance you will enjoy the other. However, if you're more interested in planning and investments, then financial planning could be a good career for you. Those interested in taxes, math, and numbers may want to look into becoming accountants.
Is the preferred spelling "advisor" or "adviser"?
According to Merriam-Webster, common usage now favors "adviser" over "advisor." The latter spelling is still the industry favorite when speaking about financial advisors, however.
Key takeaways
Financial advisors can help with general financial issues, such as wealth and debt management, or retirement planning.
Accountants focus more on taxes and help with tax planning, and with planning and preparing financial statements.
Both accountants and financial advisors can help with some aspects of retirement, starting a business, and buying a home.
Becoming an accountant or financial advisor requires a bachelor's degree and earning specific certifications.
Sometimes you need an attorney, not just an accountant
While accountants are a valuable resource, tax relief companies and tax attorneys are better suited to solve certain tax problems and answer certain questions. Tax attorneys can specifically help with complicated situations involving tax laws. To find the best tax relief company with tax attorneys, click here.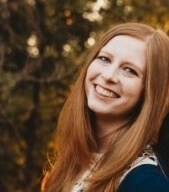 Camilla has a background in journalism and business communications. She specializes in writing complex information in understandable ways. She has written on a variety of topics including money, science, personal finance, politics, and more. Her work has been published in the HuffPost, KSL.com, Deseret News, and more.