Tim Young and Paul Hullings are two hard-working firefighters from New Jersey. After working on a fire for 12 hours, they were exhausted and hungry. They stopped into a local diner at about 6:00am and asked their waitress for the strongest cup of coffee available.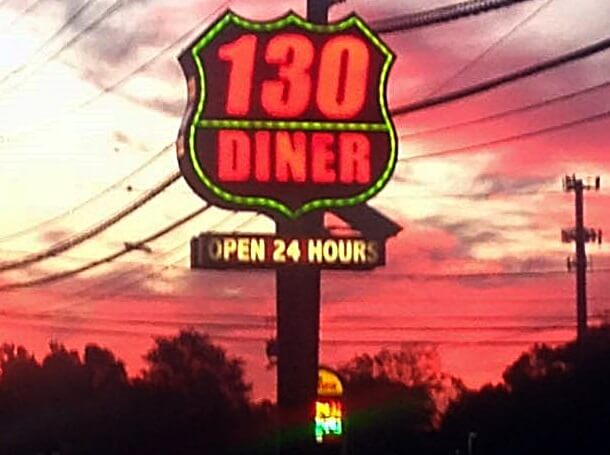 Their waitress, Liz Woodward, quickly brought them their coffee and then filled their breakfast orders. Over the course of their meal, Woodward overheard the two men discussing the fire they had just helped battle.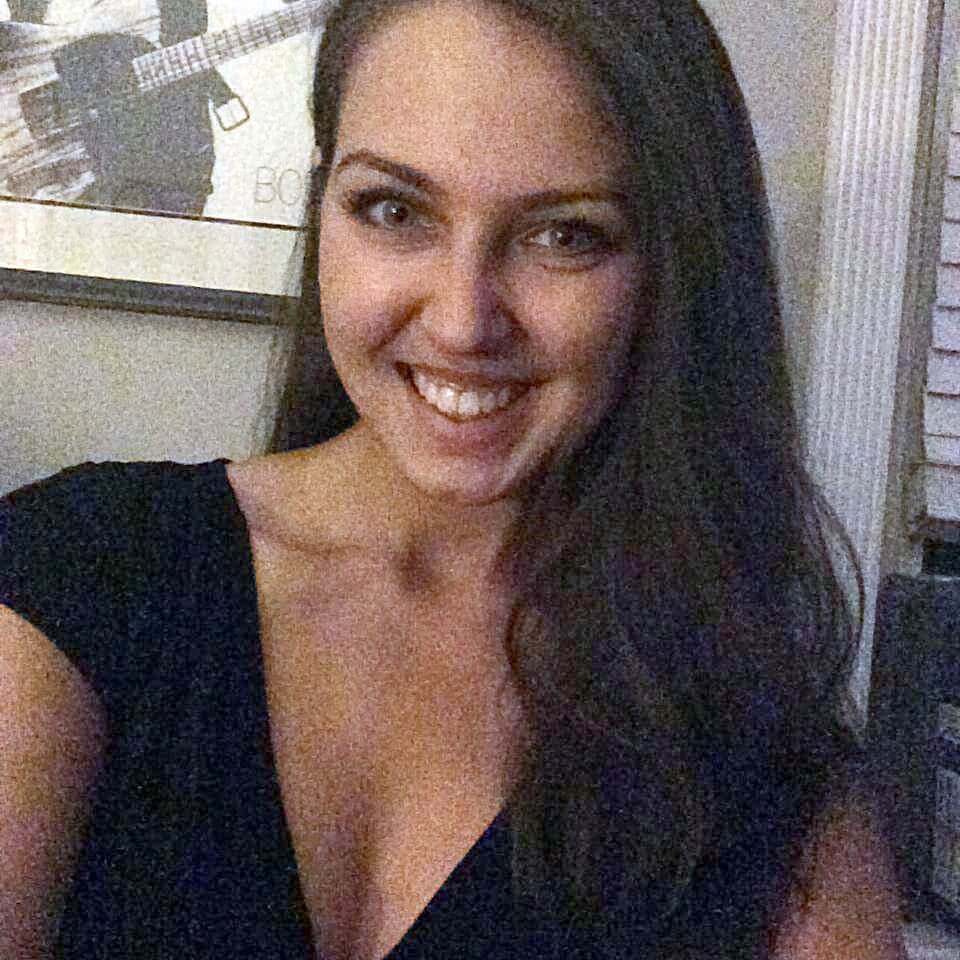 When the two men went to pay their bill, they were surprised by what they found. Instead of a summary of their breakfast charges, they found a note from their appreciative waitress saying that breakfast that morning was on her. The note read in part, "Thank you for all that you do; for serving others and for running into places that everyone else runs away from."
As the two firemen read the message, their eyes filled with tears. They thanked Woodward and left to head home.
But this is where the story gets even better…
One of the two men got on Facebook as soon as he got home to share the amazing story of what Woodward had done for he and his partner. Tim Young posted a picture of the note and urged all of his friends to, "make a trip out and support the business, and if Liz happens to be your waitress, tip big."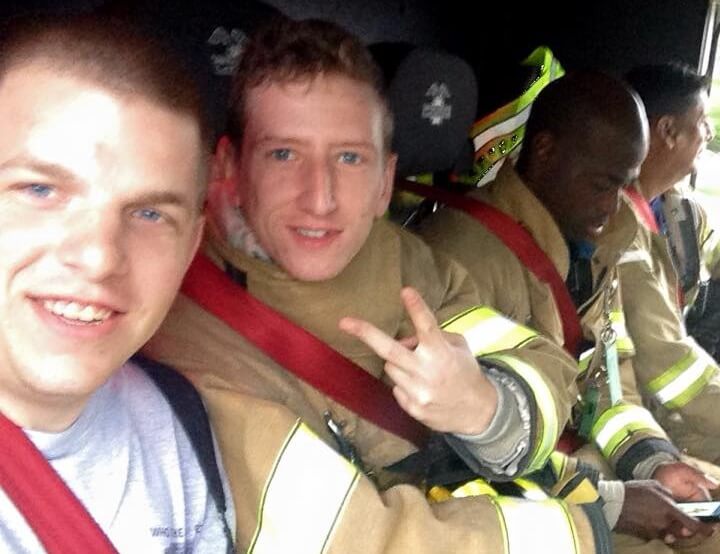 It didn't take long for Woodward to also see the news on Facebook and Young and Woodward became "friends" on the social site. It was then that the firefighter learned that Woodward's father became a quadriplegic five years ago, and that the kind and generous waitress and her family were the ones who were really in need of a kind gesture.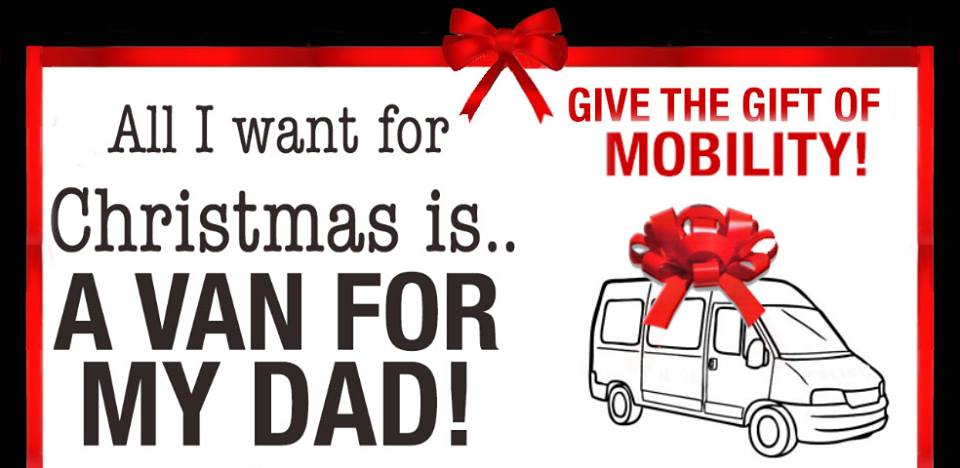 Woodward had created a donation page online that winter to fund a wheelchair accessible vehicle so that she could take her father out of the house to enjoy life again. Once the firefighter saw this, he urged people on Facebook to donate to her crowd-funding efforts, stating, "Turns out, the young lady who gave us a free meal is really the one that could use the help…"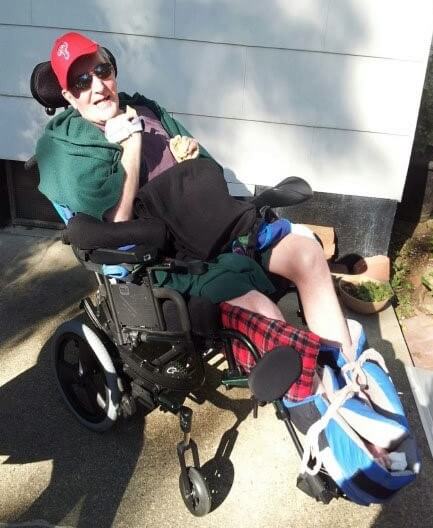 That is when some amazing things started happening. Within a few days of that post, Woodward had gathered more than $70,000 – more than four times the original goal of $17,000 that she was originally hoping to get for a wheelchair accessible van.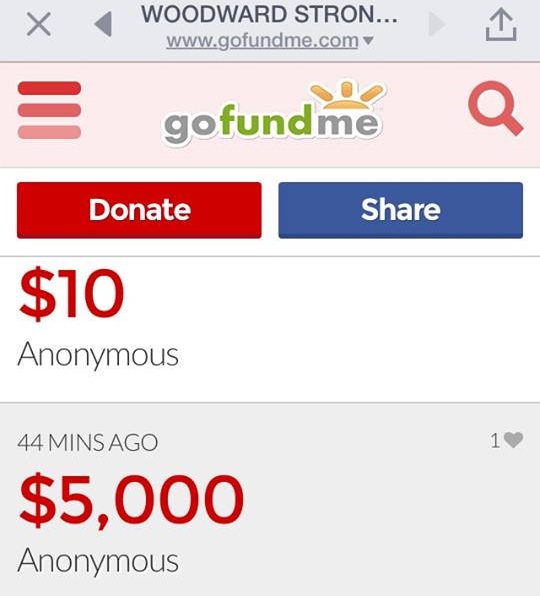 Woodward and her family were amazed and more grateful than ever to the two amazing heroes.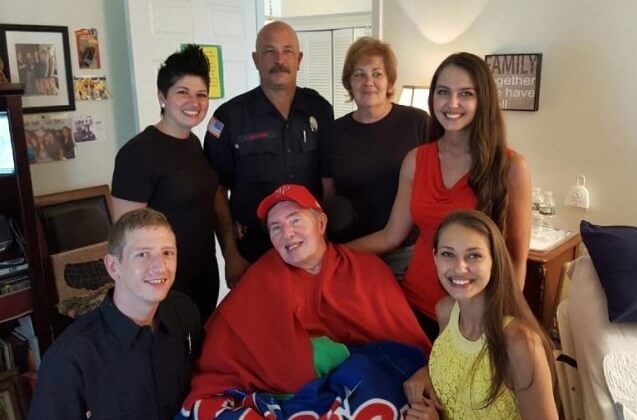 "All I did was pay for their breakfast. I didn't expect anything more than a smile," said the waitress. "It goes to show that you just have to be kind to each other and that even the smallest gesture can change a life."
This story is just one more piece of evidence that kindness really does pays off – sometimes more than anyone could imagine!
Images courtesy of Facebook/Tim Young and Facebook/Liz Woodward.


Jennifer Leonhardi was born and raised on Catalina Island, giving her a unique small town perspective and focus on community. With a degree in Sociology, she now primarily enjoys writing, largely based on her own experiences, on topics such as financial assistance programs, issues concerning the home and family, and socioeconomic trends.