Gamification may be a modern buzzword in business these days, but there's nothing new about the idea that we learn from play.
"Play so that you may be serious." – Anacharsis 6th BCE
From team sports to puzzles and video games, people love games. By applying game mechanics to boring or stressful activities, they can be made engaging and even fun. Sometimes, they can also lead to real-life changes in behavior.
What is gamification?
Gamification uses gameplay principles and game design elements, such as scoring, winning, and competing, in a non-game environment. When used correctly, gaming elements can help engage audiences, boost productivity, and encourage customers to develop financially responsible habits.

How does gamification work?
The power of gamification centers around motivation. Well-designed games motivate players by creating a sense of pleasure and achievement fuelled by the release of dopamine and serotonin.
In a nutshell, our brains release dopamine when we embrace new goals. And they get a shot of serotonin when we feel we have earned the respect of others.
Rewards come in many shapes and forms, such as money, praise, or the satisfaction of completing a challenging puzzle. Games are excellent at replicating the real-world situations that provide us with the rewards (i.e., happy chemicals) we crave.
Many things can trigger feelings of joy and satisfaction. But receiving a reward (and the bragging rights that come with it) is one of the most powerful sources of motivation.
There are several theories to why games create such motivation, but it is widely accepted that you need three main ingredients to maintain motivation: interest, skill, and autonomy.
Interest — We need to care or assign value to an activity, or we will quickly lose our motivation to continue.
Skill — Feeling that you are gradually getting good at something creates a sense of flow and satisfaction that is very addictive. Games create a moving target for our never-ending desire to bridge the "skill gap" or "knowledge gap."
Autonomy — You are more likely to continue an activity if you feel in control and are allowed to self-direct your choices.
Gamification — when done well — can be a powerful motivator because it stimulates our curiosity, allows us to build new skills, and gives a sense of control.
How is gamification implemented in finance?
Video games are the fastest-growing segment of the $1.5 trillion global media business. In 2019, computer games generated $196 billion, which dwarfed the global box office revenue ($43 billion) and recorded music sales ($19 billion).
Financial institutions are now employing the tried and tested tools that have made computer games so successful to attract, educate, and entertain their customers.
These techniques include setting out goals, creating a journey narrative, using leaderboards, providing instant feedback, using an interactive interface, harnessing our competitive spirit, providing guidance and encouragement, and giving rewards.
Game elements can foster friendly competition and present the promise of rewards. They can also track progress towards goals.
Financial institutions work hard to gain new customers and keep them loyal. Gamification can change the perception many have of banking as a boring necessity and turn into an engaging, or even fun, customer journey.
Examples of gamification in finance
Financial institutions foment loyalty, engagement, and consumption by allowing users to earn rewards, get recognition, and achieve new levels through the use of their products and services.
Any credit or charge card that gives its users points, miles, or cashback uses gamification to incentivize spending. The accumulation of points towards a goal and 'level up' milestones are some of the most basic (and effective) elements of game mechanics.
New cardholders often receive additional signup bonuses if they reach a certain spending threshold within two to three months.
Checking accounts, such as Chase Bank Total Checking Account, offer cash bonuses as a reward for meeting requirements, such as making a minimum deposit, reaching a minimum number of transactions, or spending a certain amount.
Other financial institutions develop complex games to create interest and attract new customers. Ally Financial, for instance, built a virtual reality game that used Pokemon Go-style augmented reality in six cities and offered $1 million in prizes. Some companies, such as Mistplay, pay you to play their games, which turns the whole idea of gamification of finance on its head.
BBVA became a pioneer in finance gamification with BBVA Game. In this web application, customers could earn points for watching videos on how to make simple banking transactions or pay taxes online. Users could then redeem the bonus points for music downloads and movie streaming.
Gamifying emergency funds
Some companies, such as Commonwealth, specialize in developing financial wellness games, such as Farm Blitz and SavingsQuest, to educate users through play.
SavingsQuest, for instance, is a gamified website and mobile app that encourages micro saving. It encourages players to deposit money in a savings account by earning badges, completing challenges, and leveling up. SavingQuest was designed to mimic the power of popular fitness trackers and health apps, like Fitbit and Zombies Run, for savings.
Many checking and savings accounts, such as Level and Betterment, use similar techniques to incentivize savings. For example, Level accountholders receive up to 1.5% cashback and perks with popular brands for making purchases through their checking account.
DIY gamification
Of course, you don't need fancy apps and expensive campaigns to gamify your finances. You can create your own financial challenges and games. Here are a few examples to try out.
Budgeting games
If you struggle with budgeting, keep a tally of everything you spend for a month. Predict what categories are the biggest offenders. Use graphs and spreadsheets to get a better understanding of what you spend your money on. Apps like Mint make this easy. Once you know how much you spend every month, set yourself a goal to cut your expenses down to a challenging but achievable level. You could pretend your income was cut by 25% and challenge yourself to make ends meet. Create milestones and give yourself rewards for achieving your goals.
A fun way to budget is to set yourself challenges. For example, can you eat out for less than $5, or buy/make your spouse a thoughtful gift for less $10.
Savings games
Go retro and save all your change in a big jar or piggy bank. Enroll your kids and family and see who can save $50 first. Then continue to see who can save the most in coins by the end of the year.
A fun year-round challenge is to save $1 the first week of the year and save an additional $1 every week. In the second week, you save $2. By the last week of the year, you are putting away $52 for a grand total of $1,378. If you can afford it, start with $5 and add $5 every week. By the end of the year, you will have saved $6,890.
You can also set up 30-day or 90-day savings challenges where you promise yourself a reward if you reach your savings goal within the allotted time.
Another popular hack is to declare "$0 spend weeks" where you don't buy anything except groceries and gas. Add some competition by asking a friend to join you and agree on a reward for the biggest saver or a penalty for the first one to break the "no-spend" week.
The future of gamification in personal finance
The use of game design elements has long been a powerful tool for engaging people in healthcare and education. More conservative sectors, such as banking, were initially skeptical about using games in their businesses. But today, the gamification market is a booming field that is valued at $7.17 billion and projected to be worth $19 billion by 2023.
The use of gaming elements in personal finance can create positive emotion, drive social relationships, and generate a sense of accomplishment. Financial service providers are transforming their view of "banking as a service" and turning it into "banking as an experience," which is a natural result of the gamification model.
Gamification is no longer a trendy feature to drum up interest in a marketing campaign. We can all harness the power of play to make better decisions. It should also be integral to the development of every product, service, user interface, and marketing campaign.
If you want to remain competitive as a financial service provider, you must "play so that you may be serious."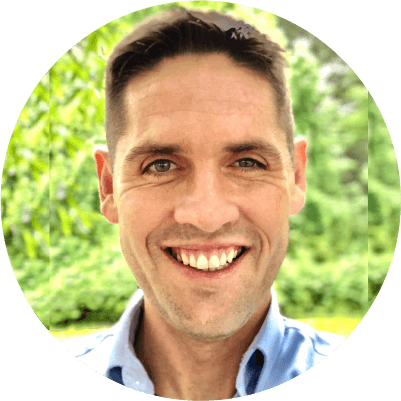 Andrew is the Content Director for SuperMoney, a Certified Financial Planner®, and a Certified Personal Finance Counselor. He loves to geek out on financial data and translate it into actionable insights everyone can understand. His work is often cited by major publications and institutions, such as Forbes, U.S. News, Fox Business, SFGate, Realtor, Deloitte, and Business Insider.