When done right, a boat becomes a vacation home with ever-changing ocean vistas and a swimming pool that never needs maintenance. However, you have probably heard the saying "the two happiest days of owning a boat are the day you buy it and the day you sell it!" To get to your happiest day, you'll, of course, need to learn about getting a boat loan.
Yes, buying and maintaining a boat can be a daunting experience, particularly if you're not sure how to finance the purchase. But it doesn't have to be that way. The following tips will help you prepare for the costs that go with owning a boat so you can focus on enjoying the time you spend on it.
Purchasing the boat
Since boats are vehicles, there are a few different loans to choose from. Depending on your financial situation, you may be able to choose an unsecured personal loan, a home equity loan, or a traditional collateral loan to finance a boat. All have pros and cons, and the variety allows you to choose which works best for your needs.
Detailed information about different types of personal loans here. To help you choose the right loan for you, SuperMoney also provides reviews of personal loans offered by various companies here.
Unsecured Personal Loans
Personal loans can be used for any type of purchase, and SuperMoney offers information about different types of personal loans here. What follows is a quick primer on what to expect with an unsecured personal loan:
WEIGH THE PROS AND CONS
Compare the pros and cons to make a better decision.
Pros
Unsecured or signature loans don't require collateral.
If a payment is missed, there is no  threat of losing your home or other asset.
With the right credit history, your signature guarantees this type of loan.
Cons
A high interest rate due to no collateral involved. Usually, if you do not have excellent credit and an extensive credit history, you may not be approved for an unsecured personal loan.
If you experience any sort of hardship and have an issue repaying the loan, your credit score will be directly affected in a negative way.
Home Equity Loans
If you have equity in your home, you can use it to your advantage in order to take out a loan. Check out our Home Loan Review page to determine which loan works for you.
WEIGH THE PROS AND CONS
Compare the pros and cons to make a better decision.
Pros
These loans can be used for most anything, and you can borrow a significant amount.

Since this is a loan secured by your home, the loan interest payments may qualify for a tax deduction. There are certain qualifications, so be sure to speak with your tax advisor to learn more.

Since this is a loan on your home, you can utilize home loan interest rates when they are at their lowest.

Having your home used as collateral could motivate you to prioritize repayment of this loan.
Cons
 Your home is used as collateral, so if you default on your loan, your home can be legally seized by the institution providing the loan.

The lender may require you to get an appraisal of your home, which you will need to pay for.
Traditional Collateral Loans
Collateral loans are similar to secured auto loans. The boat acts as collateral for the loan. So if you stop making payments, the lender can take possession of the boat. Because the loan is secured, the rates are lower than most unsecured loans.
WEIGH THE PROS AND CONS
Compare the pros and cons to make a better decision.
Pros
This loan is similar to a car loan, so the process may be familiar and simple to understand.
The boat is used as collateral, so if you default, only the boat would be seized.
Interest rates for collateral loans are based on your credit, so the better your credit, the better your rate.
Cons
On the flip side, since the boat is used as collateral, it is at risk if there are repayment issues.
There is generally a down payment based on a percentage of the boat purchase price.
Where Can You Get a Boat Loan?
Depending on the type of loan you are interested in getting for your boat, you may want to choose a boat dealer directly, a P2P (peer to peer) lender, or a bank or credit union.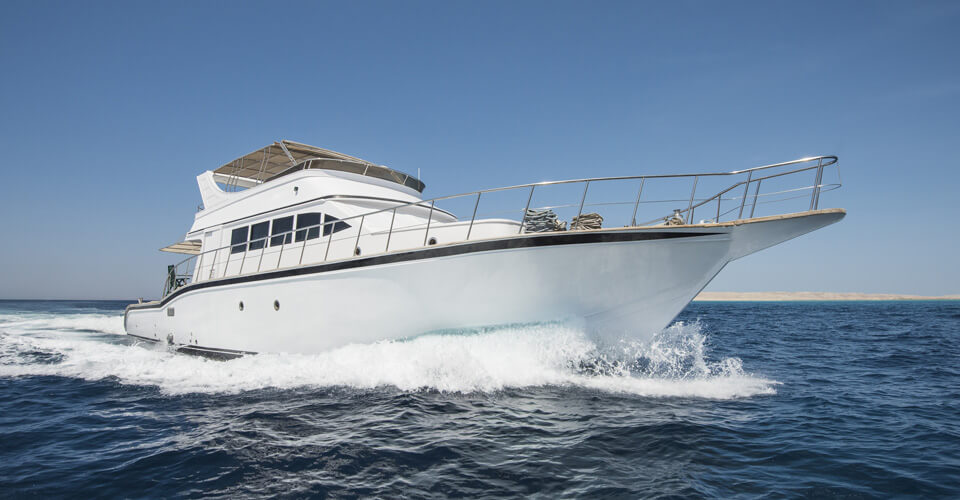 Boat dealer financing
Boat dealers generally offer financing directly, and may have the ability to work with outside sources to get you the best deal for that specific boat.
WEIGH THE PROS AND CONS
Compare the pros and cons to make a better decision.
Pros
Boat dealers often work with boat manufacturers and may be able to offer discounts and promotions through them.
Cons
You may only receive one financing option with a direct dealer, limiting your options to shop around for the best rate possible.
Online Marketplace Lenders
There are many online marketplaces, or peer-to-peer, lending opportunities through services that match lenders directly with borrowers.
Examples of popular marketplaces to find peer-to-peer lenders include LendingClub and Prosper.
WEIGH THE PROS AND CONS
Compare the pros and cons to make a better decision.
Pros
Lenders can easily be found on the internet.
Loan qualification is based solely on your credit score.
These loans may save you the most cash over time with lower interest rates.
Can be used to fund almost anything.
Lending fees are generally very minimal and there is less paperwork to fill out compared to traditional bank loans.
Lenders also benefit from P2P loans. Since the middleman is cut out, they make more money on interest rates since they are dealing with the public directly.
Cons
Marketplace loans can have high interest rates if your credit is less than excellent, costing you more money in the long run.
Low credit scores are more likely to be declined than approved.
A missed payment or defaulted loan can greatly impact your credit score
Traditional Banks and Credit Unions
Traditional banks and credit unions offer all types of loans, with some institutions offering more or less than the next.
WEIGH THE PROS AND CONS
Compare the pros and cons to make a better decision.
Pros
Banks and credit unions offer a variety of loan options to choose from, from personal loans to RV loans.
Cons
Banks and credit unions tend to have higher interest rates.
The loan process at these brick-and-mortar institutions is generally a longer affair.
Where Do You Start?
First and foremost, check your credit score. If you happen to be approved for a loan with a lower credit score, you will be hit with a higher interest rate, costing you more. If your score is not in the best shape, it is smart to take some time to get it into ship shape, so to speak, before even applying for a loan. It usually only takes a few months of solid financial decisions to increase your score, and it can save you hundreds, if not thousands of dollars in interest. More tips for improving your credit score, plus a list of lenders that accept "bad" credit scores can be found here.
Apply to at least three loans. Don't worry about damaging your credit score. As long as you do your rate shopping within a 30-day period, credit score algorithms will consider all your credit checks as a single inquiry.
Try to apply through different avenues: a dealer, a bank, and a marketplace lender, perhaps, to get a good idea of what each can offer you. Refrain from accepting the first approved loan offer, because you may get sucked into something that is not economical for you. Shopping around is key. While a dealer may be able to get you manufacturing deals and discounts, a marketplace lender may have better interest rates based on your credit.
Finding affordable storage space for your boat
There are many options when it comes to storing boats, including marinas, rack storage, dry storage, and unit storage facilities. According to online lender LightStream, boat storage fees are not generally included in the loan price and need to be considered as an extra ongoing expense for the buyer.  So consider the pros and cons and costs of different types of storage.
Marinas
Marinas are a pricier option when it comes to boat storage, but offer many benefits for the buyer. This type of storage can run about $2,800 for six months, but depends greatly on the size of the boat and placement in the marina.
WEIGH THE PROS AND CONS
Compare the pros and cons to make a better decision.
Pros
The boats are stored right on the water, which makes them easily accessible and more appealing to the avid boater.
Cons
Since marinas are more attractive to buyers in various ways, they have premium pricing and usually require a down payment and annual contract.
Self Storage Facilities
Often times, self-storage facilities are one of the best options for maintaining the boat since the vessel is protected from the elements.
WEIGH THE PROS AND CONS
Compare the pros and cons to make a better decision.
Pros
Some premier storage facilities offer other amenities, including boat washing stations.
Convenient in terms of access
Helps save some money in terms of regular upkeep.
Most storage facilities offer regular pricing specials, such as $0 for the first month's payment, but the monthly cost depends on the size of the storage unit.
Cons
Could cost more per month depending on amenities offered and size of boat. Statewide Self Storage in Antioch, California offers a 10×30 foot unit for $290 per month, or $3,480 per year. With a larger boat, a 10×40 foot unit will cost about $330 per month, or $3,960 per year
Dry Dock/Rack Storage
In this option, the boat is stored on a trailer or on a rack at a storage facility or marina. This is a good option when the boat is not in use for a long period of time, as it is suspended above the water.
WEIGH THE PROS AND CONS
Compare the pros and cons to make a better decision.
Pros
This option is useful for smaller boats, because the boats can be stacked on top of each other. This lets the facility store more boats, which in turn can lower costs for the boater.
The most cost-friendly option, as it typically costs about $70 per month for a 35-foot boat, or $840 per year.
Cons
Boats are suspended above the water on racks and need to be lowered into the water before use.
FAQ on Boat Loan
Can I get approved for a boat loan?
You can get boat financing through banks, credit unions, boat dealers or marine finance companies. Subprime boat loans are also available, but you'll likely need to make a sizeable down payment and have a low debt-to-income ratio to qualify.
Can I buy a boat with a credit card?
Yes, sure, credit cards are an option. But they aren't a particularly good one, especially for a major purchase like this since the interest rates are often high. It only makes sense as a last resort, or as a stop-gap measure to get a boat fast, when you know you'll be able to pay off the loan soon.
How long can you get a boat loan for?
While you can technically obtain a boat loan anywhere from 12 months to 20+ years depending on the lender…the average boat loan is between 2-15 years. Boat loans, unlike home loans, are typically going to be less than $100,000 which means the payoff period will be shorter than say a 30-year mortgage.
Can you get a loan for a used boat?
Although banks usually offer competitive interest rates on used boat loans, you'll need to have strong credit to qualify for them. You can take out a used boat loan from banks like U.S. Bank, Bank of America and Wells Fargo.
Can I get a boat loan with no money down?
You can get into a boat for 10 to 20 percent down depending on the cost of the boat. Some new-boat manufacturers can offer financing for zero down payment on brand-new models. Depending on the amount you borrow, loans can go for as long as 20-year terms.
The Bottom Line
Now you have a better understanding of what is involved in purchasing and maintaining a boat, it's time to take the next step. If you haven't done so already, check your credit score and find out what rates you can get. SuperMoney makes it easy to compare lenders by providing free reviews on leading lenders  written by experts and consumers just like you.