Article Summary
Not having auto insurance when you need it can be costly. So can having the wrong auto insurance. This article will tell you what you need to know to find the right price on the right kind of insurance. Should you go through an agent or a broker? Should you deal with someone in person or search online? The answers to these and other questions depend on your unique situation, and this article will help you find those answers.
Shopping for auto insurance is sort of like shopping for socks. It's not exciting, but it's important. Certain shoes will leave your feet covered in painful blisters if worn without socks. So you want to purchase a solid pair that will provide the proper protection and not slip off with every step.
Not having insurance (or the right coverage) could leave you with a mountain of debt. For example, if you get into an accident without the proper coverage, it will cause more than just physical damage to you and your car. It will cause damage to your bank account, too. Auto insurance could protect you from this type of situation before it's too late.
Before you sign any car insurance papers, though, you'll want to make sure you're getting the best deal on the right policy. You don't want to pay more than what's necessary or for more coverage than you need. The first step is choosing how you want to shop for auto insurance.
Should you hire a broker, an agent, or simply compare quotes online by yourself? What if you're a first-time car buyer who needs extra guidance? We're going to help you answer that question right now. Let's get started exploring the topics listed below.
Key takeaways
What is an insurance broker?
How is a broker different than an agent?
The advantages of using a broker
The disadvantages of using a broker
The pros of shopping online yourself
The cons of shopping online yourself
How to get started as you shop for car insurance
What is an insurance broker?
A broker is an insurance expert that legally represents people or businesses shopping for insurance. In some states, insurance brokers have a fiduciary duty to customers. This means they have the legal requirement to act in the best interest of their clients. Brokers have no obligation to sell policies from one insurance company or another. An auto insurance broker is an independent contractor who will search auto insurance rates from numerous competitors to help you find the best offer. Unlike an agent, who works for one insurance company, a broker is free.
In other words, insurance agents represent insurance companies, while brokers represent customers. Auto insurance brokers help shoppers compare quotes from several different car insurance companies and choose the best coverage. Unlike auto insurance agents, insurance brokers don't work for just one company; they partner with multiple carriers.
A professional that can offer you more choices than an agent
If you choose to work with a car insurance agent rather than a car insurance broker, it's important to understand what type of agent they are and their incentives. There are two types of insurance agents that you may deal with:
captive agents and
independent agents
Captive agents typically represent only one insurer (or auto insurance company). Independent auto insurance agents typically represent more than one auto insurance company.
John Espenschied, agency principal and owner of Insurance Brokers Group in St Louis, MO, has worked as a broker and as a captive agent with Allstate. When explaining the main reasons he became an insurance broker (in addition to a captive agent), he says his goal was simple — he wanted to offer his customers more choices.
"Insurance companies will raise and lower rates like the tide in the sea. If your current insurance policy is caught in a high tide and you're with a captive agent, such as Allstate, Farmers, State Farm, USAA, or others, you are stuck with their one company. Insurance brokers will have agreements with multiple insurance carriers, and 90% of the time, they can find you the same coverage with an A-rated carrier for a lower premium."
Shopping for quotes online is similar to using a broker if you're willing to do the work to sift through the rates and reviews of numerous auto insurance companies. Here are some key advantages and disadvantages of both methods.
Pros of using an auto insurance broker
A good auto insurance broker can help you in several ways.
WEIGH THE PROS AND CONS
Compare the pros and cons of using a broker to make a better decision.
Pros
Help you sift through multiple options or insurance quotes
Assist with deciphering auto insurance policy terms
Assess clearly your actual auto insurance needs
Guide you to find the right type of car insurance
Cons
Auto insurance brokers work on commission
May try to sell you more car insurance than you need
Cons of using an auto insurance broker
Insurance brokers work on commission. This means that a dishonest insurance broker could choose a car insurance policy that earns them more money rather than the one most beneficial to you and your family. Brokers earn a basic commission for their services and sometimes charge extra fees as well. Commissions are typically based on a percentage of the annual premium and are included in the premium you pay. In other words, a broker's basic commission is built into the insurer's rates, so everyone pays them whether they use a broker or not. Fees, on the other hand, may be charged for additional services. You'll need to make sure you know what, if any, fees will be charged when working with a broker. Extra fees are generally paid directly to the broker.
They might talk you into more auto insurance than you need. Lauderdale says, "Understandably, brokers are interested in the commission they will gain from a sale. One can easily find themselves purchasing more than their needs require if a broker is less than honest with their advice. The more you buy, the more they earn."
Pros of shopping for car insurance online
Comparing rates on your own offers many benefits that you can't get with insurance brokers.
Compare insurance companies. Comparison shopping is the key benefit of using an online search engine to shop for auto insurance. When you work with insurance brokers, they will compare plans for you, and you have to trust that you're being presented with the best deals. However, doing your own research allows you to easily compare rates and reviews and make your own decision about what's best.
Skip the middleman. Similar to an auto insurance agent, brokers act as the intermediary between you and the car insurance company, which is why they earn a commission. If you figure it all out by yourself before buying insurance, you can skip that part and potentially save money.
Shop anywhere, anytime. Maybe you're sick but still want to get things on your to-do list done without having to leave your house. Technology in this day and age is built specifically for that reason — to be extremely productive in the laziest way possible! Shopping for auto insurance is no exception. Open your computer, smartphone, or tablet to shop for car insurance without ever leaving your bed. You can beat a level of Candy Crush and compare insurance rates all at the same time!
No waiting time for documents. Once you purchase a policy online, you can immediately receive the insurance card, print it out, and pop it in your car.
Cons of shopping for car insurance online
Need online access. Though most of us have multiple methods of accessing the internet, not everyone has that luxury. If you're one of these people, buying insurance online will most likely be the more difficult option.
Must be somewhat computer savvy. You don't need to be a programmer to purchase auto insurance online, but you will need to have a basic amount of ease on the computer. If you're not a digital native or don't feel comfortable shopping online, then this route isn't for you.
No personal touch.  If you want to speak to an actual human being, you won't feel satisfied shopping online for insurance. You may be able to call someone using an 800 number, but it will be a bit of a pain and not the same as having a dedicated agent or broker on your side.
Limited knowledge of underlying factors. Several factors go into an auto insurance rate, including your zip code, marital status, annual mileage, driving history, vehicle make, year, and model. In most states, your gender and credit score could also be used to determine rates. Each insurance company evaluates personal factors in its own way, and each keeps its methods a secret. So you won't be able to tell which company puts a high value on your occupation or emphasizes a clean driving history without talking to a knowledgeable broker for more information about the things that their companies value the most.
WEIGH THE PROS AND CONS
Compare the pros and cons of doing the research yourself to make a better decision.
Pros
Compare companies and auto insurance quotes
Skip the middleman — independent and captive agents and brokers
Shop anywhere; review information anytime
No waiting time for documents
Cons
Need online access to buy insurance
Must be somewhat computer savvy to review insurance options
No personal touch with brokers or agents
Limited knowledge of underlying factors
Get started
Shopping for auto insurance is as necessary as it is tedious. Like life insurance, business insurance, and anything else in the insurance industry, if you want the best deal, you have to do your research to find it.
You may still be unsure how you want to compare insurance premiums and prices through different insurance carriers, but the best place to start is exactly where you are right now — online. It's simple to review coverage options; it's quick, and, most importantly, it won't cost you a dime. You can find our top-rated auto insurance companies below.
To find the best policy for your needs, use SuperMoney's auto insurance engine to review car insurance company details and compare rates all in one place with our quote tool.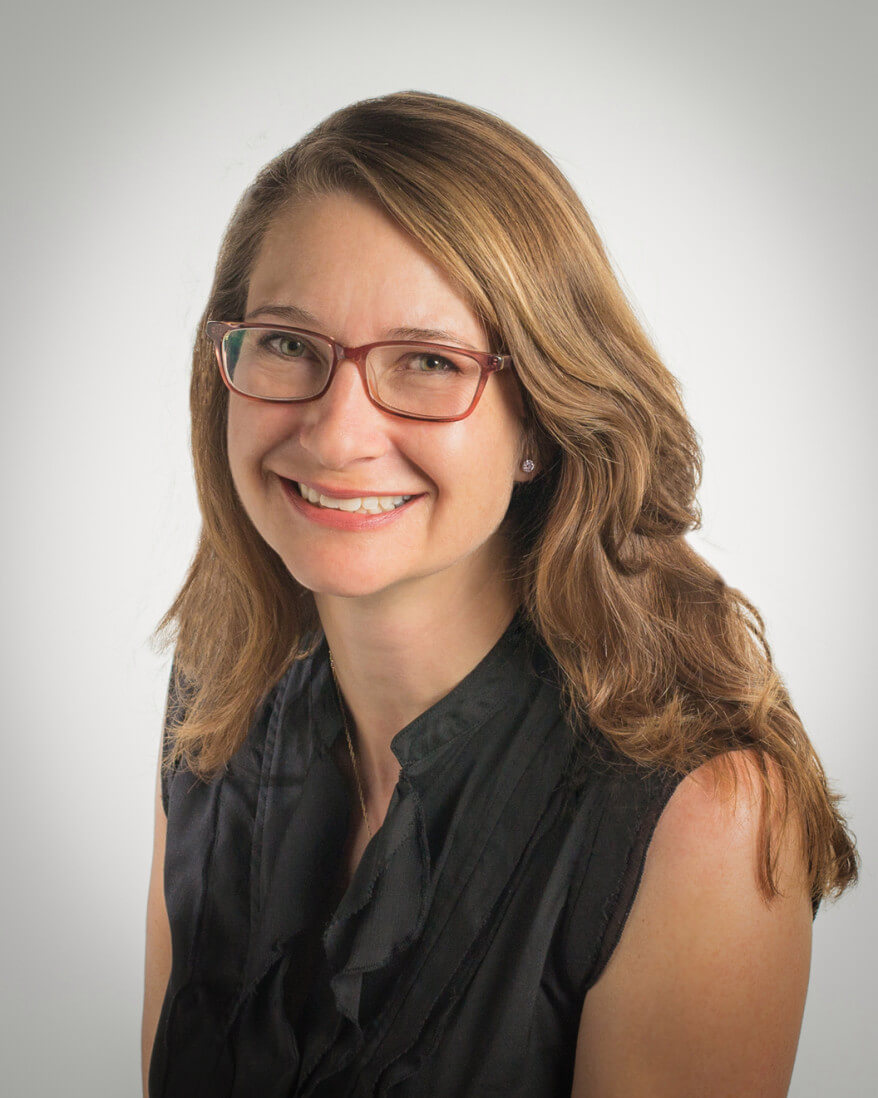 Heather Skyler writes about business, finance, family life and more. Her work has appeared in numerous publications, including the New York Times, Newsweek, Catapult, The Rumpus, BizFluent, Career Trend and more. She lives in Athens, Georgia with her husband, son, and daughter.