Your home is a big investment. When you are looking to spend money on improvements or upgrades, you want to get the most bang for your buck. Even if you don't have plans to move, keeping new trends and other value-based factors in mind is always a good idea. Typically, the trends that make a home more desirable to potential buyers are also the ones that are going to add the most value to your home overall if it were to go on the market. There are several areas in which you can renovate your home to not only add to your home's value, but also make it look and feel like new. And some of these ideas are even affordable enough that you won't have to take out a second mortgage just to get them completed.
Some of the most active lenders in the home improvement space are Greensky, Sofi, LendingClub, and Lightstream. SuperMoney has made it easy to apply with all of them with one simple form via the SuperMoney loan offer engine.
Kitchen Remodel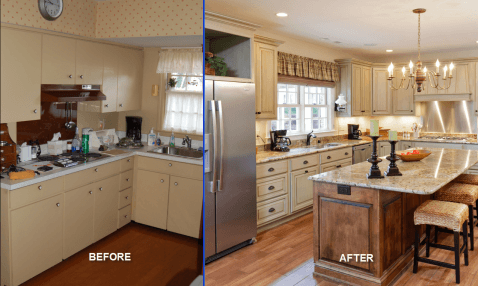 Remodeling your kitchen can be one of the best investments you can make to update your home. This is an area that will retain the investment and actually add quite a bit to your home's value. Upgrading cabinets, installing granite counter tops, or under-cabinet lighting can not only increase value, but enhance the overall aesthetic appeal of your home, which can be a great selling point for potential buyers.
Finished Basement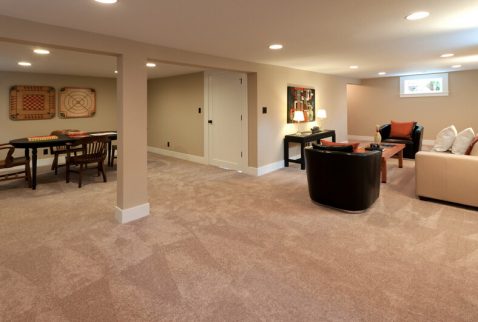 Another beneficial use of home improvement dollars is to finish your basement. Typically, basements extend under the entire base of your home. It is a relatively inexpensive way to increase the living space in your home, as compared to a home addition. Even leaving part of the basement unfinished for a storage area, you can still add valuable living area, such as a family room, exercise room, or game room. If your home happens to be set up with a walk-out basement, then the finished basement area will also increase the square-footage count of your home—a huge plus, should you want to sell.
Updated Bathroom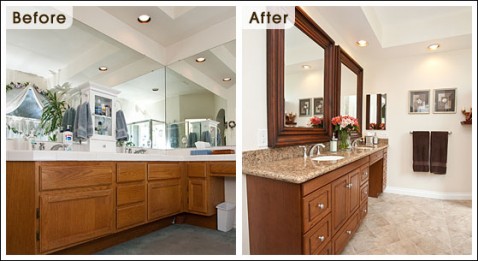 Much like a remodeled kitchen, updating a bathroom is a great selling point for most homes. Even in older homes, it is relatively easy to transform an old porcelain bathtub into a newer, easier-to-clean, one piece, acrylic shower and bathtub combination. Updated sink or faucets can also add to the visual appeal.
Landscaping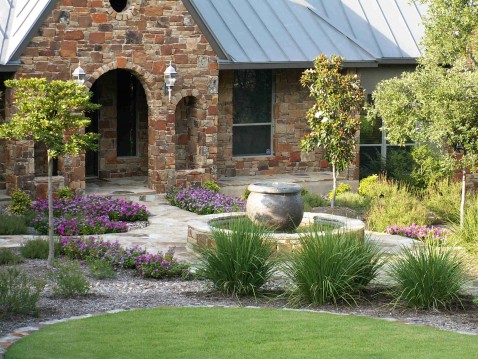 This is one area that can really attract a potential buyer to want to come in or take a second look at the home. While curb appeal is very important, it can do relatively little to actually add value to your home. With that in mind, you must be very careful how much money you intend to spend on this type of improvement. The good news is, you can do most of the work yourself and save a lot of money instead of hiring a professional landscaper—if you do a little research (check out this video). Some things to consider are: the climate zone in which you live, whether you are looking for evergreen or deciduous shrubbery, perennials or annuals, and height, width and color of shrubbery or flowers.
Outdoor Living Area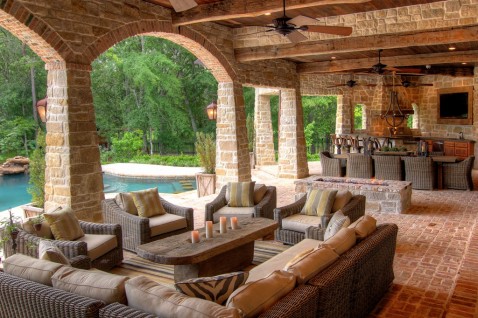 Make your own backyard into an outdoor oasis by adding a covered or screened-in porch, deck, patio, or built-in barbecue area. Giving your family an outdoor area to gather for dinner, parties, or just relaxing can make your house feel like new. You can make this very simple by building a small deck with a grilling area or it can be a much grander scale by adding a swimming pool, built-in fire pit, or multi-tier deck. There are so many options with outdoor living when it comes to low-maintenance composite decking, with built-in runner lights, to pavers for patios, to outdoor solar lighting, to gazebos. This can range from very small, do-it-yourself projects to those which require professional assistance. One thing to keep in mind when creating an outdoor living area is that the money you put in won't give you much increase in overall home value. Outdoor improvements can, however, be a great selling point to the right future buyer though.
Paint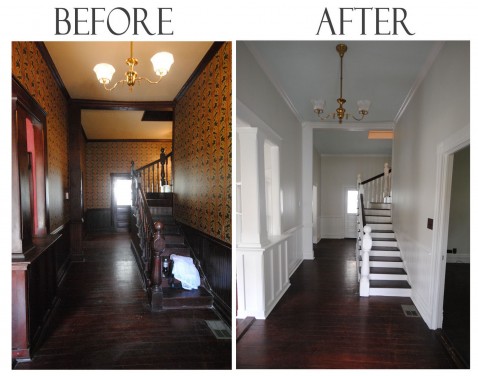 Believe it or not, sometimes, home improvements can be as simple as just adding a new coat of paint. You can make it really unique though by going with a textured paint, glaze overlay, or crackle paint. This is probably the quickest—and least expensive—way to give a room in your home a totally brand new look. Accessorizing with some new artwork for the walls, a new, modern rug, and a few new throw pillows can make a huge difference when doing a cost-effective room makeover. This type of improvement is also the easiest to do when trying to stage your home for open house viewings if you decide to sell.
Updated Fixtures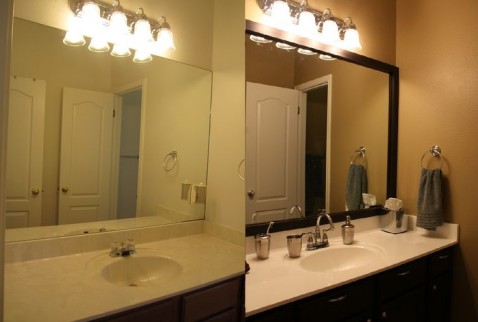 Another inexpensive way to update your home and make it feel brand new is to change out old and outdated lighting fixtures, lamps, faucets, doorknobs, and hardware on cabinets and drawers. These are typically small details that we don't think much about, but in the overall scheme of the way a house looks, they make a big difference.
Energy Efficient Windows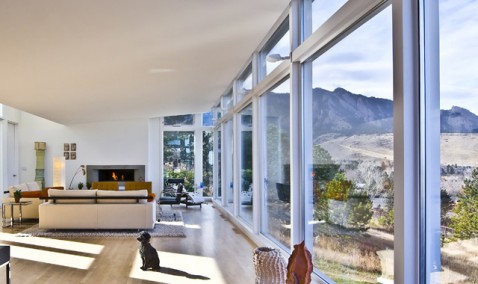 You may not notice much of a difference in the way that they will look in your home, but when it comes to paying your heating bill in the winter and electric air-conditioning bill in the summer, you will notice a big difference. Getting rid of drafty-old windows will save you money each and every month. Keep in mind that you may qualify for a tax deduction the year that you actually buy your new energy-efficient windows. New windows, especially in an older home, can be a nice selling point as well.
Wood Burning Stove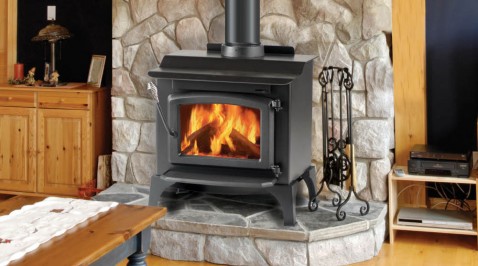 Whether it is a small wood-burning stove in your home or a large outdoor wood burner, you also have the opportunity to save money on your heating bill. While an outdoor wood burner will still require electric to push the heat throughout the home, an in-room wood burning stove can provide nice radiant heat and save you even more money when it comes to heating your home during those cold winter months. This type of home improvement is also a nice feature to have in colder climates, where power outages can happen due to winter storms, or areas that are susceptible to losing power frequently.
Geothermal Heating/Cooling System
Adding a geothermal heating and cooling system is an investment that is very low maintenance and can last for generations. This type of system utilizes the consistent underground temperatures of the earth to heat or cool your home. This type of "green" option can not only save on month to month heating/cooling expenses but again, for the right buyer, this is a meaningful selling point.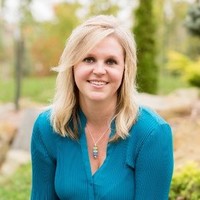 Gina Young is an accomplished finance writer who has written for publications including Examiner.com, Lexington Law, Talk Markets, CreditRepair.com as well as her own blog (Money Savvy Living), giving budgeting and frugal living advice. With a bachelor's degree in Accounting and Finance from Ashland University and a MBA from Indiana Wesleyan University, Young has impressive credentials in many aspects of investing, retirement planning, and personal finance.