Whether you're a long time homeowner looking to spruce things up,  or just recently bought a fixer-upper,  home improvements can be a daunting challenge.  Figuring out how to finance it can be even more of a task.   This guide to financing for home improvements will walk you through the process and make undertaking a renovation a lot more manageable.
Planning home improvement
First thing you need to do is plan your home improvement.  Depending on how big the project is, you may even need to meet with a contractor to help you complete it.  It's essential to have a framework in mind whether you are completing the project yourself or using a contractor.  The National Homebuilders Association suggests things such as:
setting a schedule
requesting a written proposal
requesting a written lien waiver when the work is complete
You may have never heard of asking for a written lien waiver from your contractor, but if they used sub-contractors for any of the work, then the contractor is responsible for paying those sub-contractors, not you.  Having this waiver is important because the document verifies that those workers were paid.
Figure out your financing
Now that you have a plan in place and a trusted contractor picked, you need to take a look at how you're going to pay for your home improvements.
Where to find personal loans for home improvement
The most common providers for personal loans are:
Local bank – This is the most common place to get a loan.  But recently, lending regulations have tightened and it has become increasingly harder to qualify for loans.
Credit union – Much like your local bank, credit unions offer traditional lending options.  However, you typically need to be a member in order to qualify for a loan.  Because credit unions are not-for-profit, you will most likely find that they offer the lowest rates.
Alternative lenders – If you need a home improvement loan, consider 

Greensky

, Sofi, LendingClub, and Lightstream, they are among the most active lenders in the home improvement sector. SuperMoney has made it easy to apply with all of them with one simple form via the SuperMoney loan offer engine.
Other financing options
While these options might not be the first place to start for a home renovation, they can be used for larger home improvement projects.
Home equity loan (2nd mortgage)  – Differs from a HELOC because it is for a fixed term, a fixed amount, and fixed payment.
Cash out refinance – You can refinance your first mortgage and get a bit of cash out as a part of the refinance.  Of course, there are closing costs involved, so when using this method of financing, make sure that you are getting other benefits of refinancing, such as a lower term or consolidating other debts.
401k loan – You may not realize that you have access to your 401k before retirement—without cashing it out and paying the tax penalty.  But you do.  You can take out a loan against your 401k, which you payback just like any other loan.  The good news here:  you're paying the interest back to yourself instead of a bank.
How to get low rates
There are several factors that go into your interest rate, such as:
the loan amount,
term,
type of loan,
your income,
ability to repay the loan,
and most importantly, credit score.
Your personal credit score is probably the biggest factor in determining your rate because the higher your credit score, the lower your interest rate will be.  Check your credit score for free here, or have only one lender pull credit.  You should shop around for rates and products to find the best program, but don'tallow everyone that you speak with to pull your score, to avoid a ding on your score.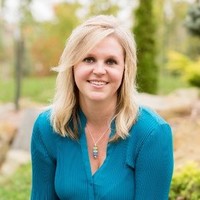 Gina Young is an accomplished finance writer who has written for publications including Examiner.com, Lexington Law, Talk Markets, CreditRepair.com as well as her own blog (Money Savvy Living), giving budgeting and frugal living advice. With a bachelor's degree in Accounting and Finance from Ashland University and a MBA from Indiana Wesleyan University, Young has impressive credentials in many aspects of investing, retirement planning, and personal finance.