Article Summary
Repossession is not the end of the world and it shouldn't be treated as such. While it may hurt your mortgage chances, and you may have to wait 2 to 7 years to qualify, you have options. Granted, the rate and terms are unlikely to be as good as they would be if your credit were better.
A car repossession can stay on your credit report for seven years, and that negative entry can affect your mortgage loan chances. But this doesn't mean you can't still get a mortgage loan as mortgage lenders' policies vary. In fact, you may be able to get a mortgage just a few years from the repossession, particularly if you can make a large down payment.
Can you qualify for a mortgage if your car was repossessed?
Having your car repossessed is definitely not a positive development, but it doesn't mean you won't qualify for a mortgage loan. Qualifying won't be easy, though. Whether you'll be able to do it or not depends on the rest of your credit report.
Everyone's credit report is different. This is one reason they can be so consequential when you try to qualify for a loan. How the credit report of one borrower differs from the credit reports of others tells loan providers if the borrower is a better or worse risk.
As loan seekers' credit reports differ, so do lenders' requirements. Some are stricter than others, and this makes the approval process unpredictable. Your car repossession can cause your credit score to drop as many as 100 points. This certainly won't enhance your ability to obtain a mortgage.
If you've gotten yourself into a situation where you can't possibly pay off your car loan, you may reduce the negative effect of the repossession by
surrendering your car voluntarily
rather than waiting for the
repo man
to take it.
Like other negative entries in your credit report, a repossession will stay there for about seven years. One thing loan providers will consider is how recently you had your car repossessed. The more recently you lost your car, the more it will hurt your chances of getting a home loan.
What about my extenuating circumstances?
If you failed to keep up with your automobile payment plan because you had unexpected medical expenses, fell victim to fraud or identity theft, or faced some other unpredictable hardship that shows you are more responsible with credit than your car repo suggests, you want loan providers to know this. Providing this information along with your loan application is one option. Another is adding an explanatory statement to your credit file.
Some people with credit problems discover they can kick their credit-repair journey into high gear by getting help from experts. Click here for reviews and comparisons of credit-repair companies.
Do you still owe money on the repossessed vehicle?
In some cases, you could still owe money after getting your car repossessed. This can happen when the sale proceeds from the car do not cover the amount owed. That you still must pay this "deficiency balance" will also make it tougher to qualify for a home loan.
If you do qualify, your loan terms may not be as good, and you may have to pay more money down.
Other credit issues
Borrowers whose property has been repossessed often have other credit issues, as well. These include late payments, defaults, bankruptcy, and so on. Like your repo, these negative items will reduce your creditworthiness in the eyes of loan providers. Depending on how recent and how severe these negative items are, they can mean that your loan application gets rejected, or that you get offered poorer loan terms.
Property repossessed for credit card default
A car repo might not be the only property forfeiture you have to worry about if you're having credit problems. Some credit cards allow card issuers to repossess your belongings. And the way these cards are set up, even a bankruptcy attorney may not be able to save you.
Since the credit card default will hurt your credit rating and loan eligibility like any other negative entry, it would be bad enough on its own. Also losing property because of it could be too much to bear.
To learn more about this unpleasant possibility, follow this link.
Credit conduct since the repossession
Establishing a good credit history after having a car repossessed increases your chances of getting a mortgage significantly. A lender is more likely to approve an application from a borrower who displays good recovery after credit difficulties than from a borrower still struggling to manage credit after having an auto loan program end in car loss.
One way to start establishing your new, improved credit history is to get a credit card and use it responsibly.
What do mortgage lenders think about vehicle repossessions?
If you were unable to make car loan payments, lenders naturally suspect that you will have trouble keeping up with a home loan payment. And if a lender believes a loan to you poses a higher risk of foreclosure, your application may not be approved. If it is approved, it will probably have a higher interest rate. The latter means you'll have a higher home loan payment.
Note that lenders may ask for additional documents that help them understand your credit circumstances and current personal finances. This is because many consider how you've dealt with the negative events on your credit report. To be granted a home loan, you'll need to convince them you won't have the same problems repaying debt again.
What about house repossession?
If you've lost a house because you defaulted on your home loan, the most important metric lenders consider is the date when it happened. The more time that has passed, the likelier it is that a lender will still consider approving your application for a new home loan.
For instance, obtaining a mortgage loan will be difficult if you lost your home during the last three years. If you lost it less than a year ago, applying for a new home loan will probably be a waste of time. You'll need to wait for at least 12 months from any home loss for your application to be considered.
In addition, you can improve your chances of getting a mortgage if you can raise a significant down payment. In some places, such as the United Kingdom, the down payment is called a deposit. It is also in such places that your home loss is most likely to occur through actual house "repossession."
If you lose property due to loan default in the United States, "house repossession" probably isn't what you should be asking about. To learn more, read the following breakdown.
In the United States, think "home foreclosure"
Because the question we often get asked is "What about house repossession?" the writer of this article has answered using that terminology. And that terminology is common and accepted in Great Britain, Australia, and probably elsewhere. But speaking of the loss of a home due to mortgage default as "repossession" is unusual in the United States.
In the case of the U.S., think "home foreclosure," not "house repossession." Foreclosure laws in the U.S. vary by state, though aspects of foreclosure sales are governed by the U.S. Code. In most states, such sales are the end of the foreclosure process. That process forces home sale to settle the unpaid debt. In some of these states, the lender has to go to court to make this happen. However, in others, statutes define foreclosure procedures that don't require court proceedings. In none of these states does the lender help itself to the property as a car loan lender might if you default.
In only two states, Connecticut and Vermont, does the lender actually take ownership and possession of the property. Once it has been granted the title by a court, a lender in either of these states has the legal authority to take possession of the property. So, in just these two states, you may call the ultimate outcome "house repossession" if you want to. You may also call it "reacquisition" if you like since that's the terminology U.S. regulators use.
Whatever you call loss of your home due to loan default, however, it's going to hurt your credit and make it harder to get approved for a new home loan.
Date of foreclosure (in some places, repossession)
If you lost your home three or fewer years ago, you will probably need a large down payment to qualify for a home loan. But for cases where the property loss is over three years old, you may have better options.
If you live someplace where homes are repossessed, such as the U.K., lenders will typically apply rules like the following.
If you lost your prior home between three and six years ago, you could get a mortgage with a loan-to-value-ratio as high as 85%. Since you could finance no more than 85% of the purchase price, you'd need a down payment of at least 15%.
If your repossession was over six years ago, you could get a mortgage with a loan-to-value ratio as high as 95%. This means your minimum down payment will be 5%.
In the case of U.S. foreclosures, three years is typically the minimum wait. The time you may have to wait after foreclosure varies with different loan programs. Here's the breakdown:
The recentness of the property loss will also influence the rate at which you can obtain a mortgage. If the foreclosure occurred within the last three years, the rate will likely be significantly higher. The same rule applies if you lost your property where house repossession occurs.
For foreclosures over four years old, you could land rates near to current market averages. If the foreclosure is more than seven years old and has fallen off your credit report, it should not significantly affect the rate you're offered.
Note, however, that many other factors, including your credit worthiness overall, will influence the mortgage rates you can get. One important factor will be the down payment you're able to make. The bigger the down payment, the better the interest rate you can get.
Read this SuperMoney article for a comprehensive and detailed overview of all the factors that could influence the interest rate you have to pay on your next home loan — and how to optimize those factors in your favor.
Mortgage lenders involved in your foreclosure
If you defaulted on a mortgage and ended up losing your property, it may matter what specific lender was involved. Some groups of banks may decide that people with foreclosures in their credit history are simply not worth the risk of lending to if any bank in the group was the one that had to foreclose. If Bank A has mortgage policies just like Bank B, it may conclude no one who defaults on a loan to Bank B can safely be considered while the default still appears in the borrower's credit file.
If you live in the U.K. and have faced house repossession, this is doubly true. There, lenders who belong to a group of companies — such as Lloyds Group, Bank of Scotland, Birmingham Midshires and Halifax — will all reject mortgage applications from an applicant who has defaulted on a mortgage provided by any member the group.
The best and quickest way to find out if this matters in your case is just to ask the lender you're considering. If the lender you defaulted on before means this new lender won't even consider granting you a loan, look elsewhere.
Other factors
Various other factors can influence how much of an effect your past foreclosure has on your new mortgage application. Among the factors are the following:
The amount of money involved. Having defaulted on an especially large mortgage after paying almost none of it will have a greater negative effect than defaulting on a smaller mortgage after having built up some equity.
Extenuating circumstances. Just as mortgage lenders may take into account the circumstances surrounding your car repossession, they may also take into account those surrounding your mortgage default and foreclosure. If fraud or other circumstances beyond your control caused or contributed to your default, some lenders may be more likely to approve your application or offer you better terms once they know this.
FAQs
Can I get approved for a mortgage with a repossession?
A repossession produces a negative entry on your credit report. It can affect approval for any type of loan, especially a mortgage. But you could still get approved. When deciding whether or not to approve your application, your lender will consider such factors as the recency of the repossession, any extenuating circumstances involved in your loan default, and the rest of your credit history.
Can a repossession be removed from your credit report?
If the repossession listing in your credit report is accurate, you can only remove it with the car lender's help. The two options are goodwill deletion and pay for deletion. With goodwill deletion, you explain how special circumstances led to your loan default and persuade the lender to have the negative mark removed from your credit file as an act of good will. With pay for deletion, you negotiate a deal with your lender whereby you pay off the defaulted debt in exchange for removal of the negative mark.
How long after a repossession does it show on your credit?
Once a lender has reported the repossession to the credit bureaus, it can take anywhere from 30 to 60 days to show up on your credit history.
How do I get financed after a repossession?
Qualifying for a new loan or new credit card after a repossession can be difficult, but it is not impossible. You will likely have to pay higher interest rates and fees, however.
Key takeaways
A repossession can stay on your credit report for 7 years, negatively affecting your mortgage chances.
The recentness of the repossession influences whether you can get a mortgage loan and at what interest rate.
Establishing a history of responsible credit use after a repossession increases your chances of getting a mortgage significantly.
If extenuating circumstances like fraud or identity theft contributed to the default that got your car repossessed, let your mortgage lender know. Some lenders will take these circumstances into account.
A prior foreclosure will hurt your chances of getting a mortgage loan. Like getting a car repossessed, getting a home "repossessed" will make getting a new loan difficult — but perhaps not impossible.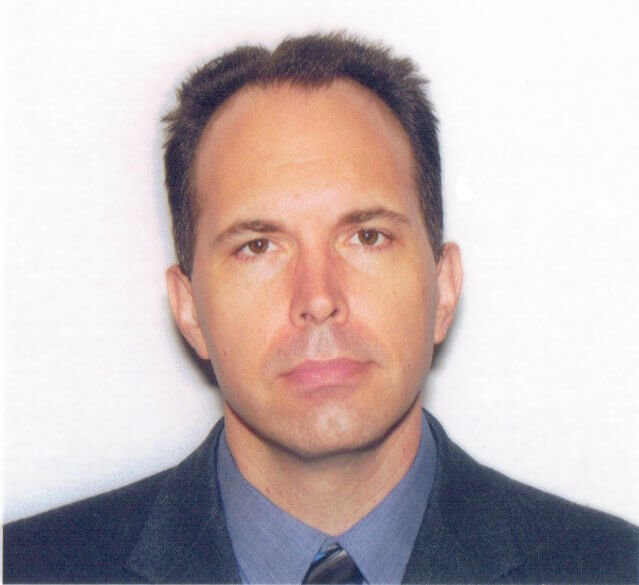 Before becoming an editor and writer for SuperMoney, David thought he'd be an academic. He now applies research skills learned from his advanced degrees, and behavioral insights gained from his background in psychology, to personal finance. He has acquired expertise in real estate and enjoys helping readers make better saving, spending, and investing decisions. Though he does most of his work in the background, you will find his name on articles from time to time.