Article Summary:
Over the past few years, homes have sold within a matter of weeks. But how long will this rate last? It's hard to say. Several factors determine how quickly a house sells, and you can't always control them. Some of these factors include staging your home, paying extra for those professional photos, and finding the perfect real estate agent that knows your market.
Have you ever planned a move to a new home, or worried about timing a major home move right? When you have an apartment, it's simple. You move when you want to move and find a nice new place to live in. When you have a home, this becomes more difficult.
Most homeowners have to figure out when to time their home sale just right if they want to save time and money. The housing market makes this hard because it's not always predictable. Even so, it's good to have a ballpark idea of how long it takes to sell a house.
What is the average timeframe for selling a home?
According to the National Association of Realtors, a typical home will take an average of 39 days to get sold. More expensive homes and houses in high crime rate areas are more likely to take longer to sell. An experienced real estate agent can shorten the timeframe.
How long does it take to sell a house?
This doesn't have a simple answer. Each home will have a different timeframe. If you don't mind selling at a low price, you might be able to sell your home in under a week. However, most parts of the country take 30 to 50 days to sell a house and 55 to 70 days to complete the closing process.
According to the latest data from Zillow1, the average home stayed on the market for 22 days.
How long it takes varies depending on the seller, the property's location, and the house itself. To ensure that you get a good idea of what you should expect, we're going to explain each step and what you should watch out for.
What is the average time involved in selling a house?
Selling a house changes depending on the state you live in, the housing market, and a series of other factors we'll discuss later in this article. Below is the average number of days a house was on the market before being purchased across the United States as well as within states with high populations.
By state
If you're selling your home in a specific state, you might need a more specific analysis. Use this chart to get a clear estimate of the number of days a house stayed on the market in each state.
What is the best time to sell your home?
Unfortunately, there's no magic time that guarantees a quick finish. Most houses sell in 30 to 50 days, with most sold by the 50-day mark. However, as you saw in the charts above, this fluctuation is common and difficult to predict.
After reviewing market trends, buyers seemed to snap up homes the fastest during March, which was observed on a national scale. If you want to prolong the process for a few weeks for a better price tag, then it's best to sell in July. According to a survey on Redfin, Thursday is the most popular day of the week to put a new home on the market.
The 5 Steps to Selling a House
Let's start with what home sellers need to look forward to. Keep in mind that these steps come after finding a new living situation, tidying your home for listing, and hiring a real estate agent (if you choose to do so).
Step 1: List the Property
If you hire a real estate agent, he or she will list the property on realty sites or your local multiple listing service (MLS). You can also do this yourself if you've decided not to hire a real estate agent.
You'll then have to advertise and show the home to potential buyers. This includes holding open houses, having an accurate listing description, and also hitting up house hunting investors. Eventually, someone will want your house. That's where we get to the next step.
Step 2: Accept an Offer
Interested buyers will send in an offer with all the details that they will want to have. In the offer, you'll see a cash price, a list of contingencies, as well as the ideal timeframe the potential buyer wants to close by. If you agree to the offer, your real estate agent will accept it for you in writing.
Step 3: Appraisal and inspection
The appraisal and inspection ensure your house is in livable condition, and that you aren't taking advantage of a strong seller's market by asking for an unreasonable price. If any issues are found with your real estate, you'll have to fix them per the offer's conditions before you move forward.

Note: Sometimes lenders will require an appraisal and inspection before your buyers will put in the offer. The only time this is not the case is with cash buyers or a cash buying company. In these cases, the buyer has free range over what they want to do since it will not impact a mortgage lender.
Step 4: Final negotiations
The final negotiations occur after the appraisal and inspection go through. This often involves ensuring all the conditions the buyer demands are met. If they are not, or if there is a major flaw that impacts the contingencies, buyers can back out of the deal.
In most cases, these negotiations ensure the mortgage loan is processed and that you can sell the home at the price offered. If anything gets derailed, it could require an adjustment of the sales price. After all, it's not fair to sell a home that's not move-in ready.
Step 5: Closing
Once a buyer is certain their mortgage is good to go, they'll move towards closing. This is where lawyers and real estate agents review all the paperwork, file necessary papers with the county records department, and ensure the official sale takes place.
Your real estate agent then completes a title search, meets you at the title company, and exchanges the money from the buyer's escrow account to yours. Finally, you hand them the keys.
Take the first step toward the right mortgage
If you're selling your house, you likely found a new home. This involves perusing real estate agents and reviewing other houses to buy, so keep in mind that your selling timeline is shorter than you think. In addition to house shopping and talking with agents, you have to do your research and get preapproved for the right home loan.
We suggest reading up about the process of buying a home while you're selling your own. After that, check out a home buying guide and read up on how to finance a house. Not sure what loan is right for you? Don't worry, we took care of that for you.
Factors that impact the speed of a home sale
A lot of factors impact how quickly real estate sells, which is especially true if you do things the traditional way. These are the biggest factors.
Status of the market
In an ideal world, you sell when the housing market near you is hot. If demand for real estate in town is high, then your selling timeline will be short. At this point, expect your house to sell at above-average rates and with decent speed.
On the other hand, if it's a buyer's market, you may want to hold off. Lagging buyer demand can leave homes on the market for months or even years. Even if you have an agent who claims they'll sell your house fast, you can't count on it.
Asking price
A higher price will generally mean a longer time on the market since it'll be harder to find a buyer. Most people who have average to below-average home prices will be able to sell quickly, often within a matter of days or even weeks. In areas like NYC, it may even be a few hours!
Example:
You're selling your home for $40 million. You're unlikely to receive an all-cash offer, which means you'd have to find someone who can get qualified for a $40 million loan or drop the listing price. While this is an extreme example, you may think your home is reasonably priced only to have it sit on the market for months. Look around in your area for similar homes and use those listing prices as a basis for your own.
Property condition
Boosting your curb appeal is an important step in home selling. A move-in-ready property will almost always fetch a decent price. If you have a home that is almost entirely new, you can sell your house fast in most areas.
Property location
Location, location, location! It's true. It's all about location with most buyers. If you live in an area where the demand exceeds the home supply, you'll get buyers left and right. Cities that have a lot of prestige and hot industries, like New York City or San Francisco, tend to get the most buyers.
How can I sell my home faster?
There's no surefire way to tell how fast your home selling process will be. However, homes sell quicker when located in hot markets and have tons of curb appeal. Using these tips, and the ones below, you'll give your home a fighting chance on the market.
Hire the right real estate agent
Home selling is a major skill set that involves a keen intuition for buyers and a solid understanding of the sales process. That's why it makes sense to hire an experienced salesman who has a lot of clout in your local market.
Prep your house for sale
Curb appeal is important, but don't forget to add some sparkle to your interior, too. A common way to make sure that your home is a fast sale is to stage the interior. This involves setting up furniture so that your home looks flattering in photos and also helps people envision themselves in your home.
What does this mean? In addition to renting stage furniture, you have to clean, declutter, and remove personal photos from your home.
Invest in professional listing photos
A picture says a thousand words, right? Photos are your potential buyers' first impression. Top real estate agents will hire a professional stager and a professional photographer to get the look they need to get buyers interested. Personal photos don't provide the clean look that attracts most buyers, and therefore we don't recommend adding them to your listing.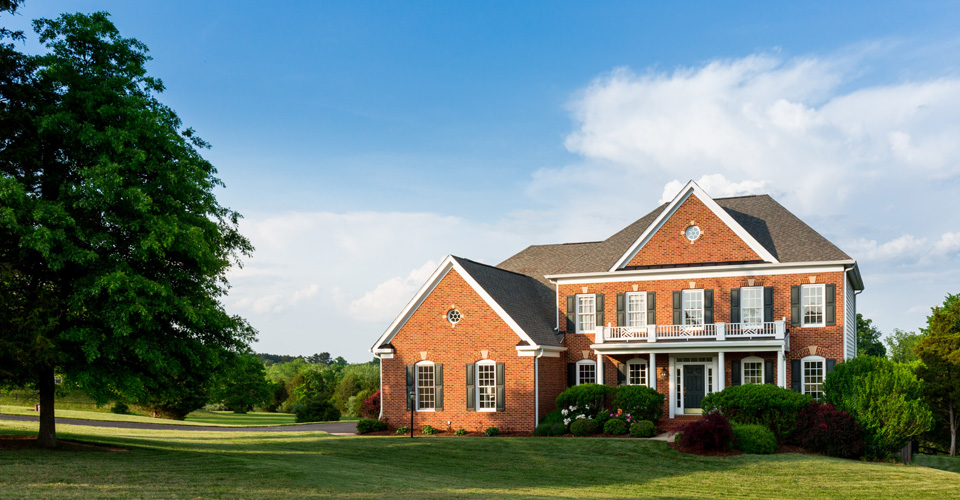 Great photos can be the difference between selling quickly and waiting for an offer after a year or two. If you're in a buyer's market, you have to treat photos like your one shot to make things work.
Evaluate your asking price
Your home might be priceless for you, but you have to be reasonable in the local market. If your asking price is way higher than others around it, buyers won't be interested. You should try to have an initial listing price that's deemed to be a fair market value.
Key Takeaways
It typically takes between 30 to 50 days to get a home off the market.
Each state and zip code will have its own average selling time.
To sell your house fast, clean, and offer repairs before you try to list it.
Successful sales tend to have experienced real estate agents and great photos.
Getting the Right Home Loan
Selling a home is a long process, and buying a home can be a hassle. Part of the whole process is finding a buyer with cash in hand or a good home loan. If you aren't sure whether that home will be on the market before you can buy it, it may be time to do some legwork. The sooner you get approved for a loan, the better off you'll be.