Article Summary:
Contingent offers represent about 8 out of every 10 home purchases, yet only about 1 in 10 of them fall through. Both buyers and sellers may have contingencies in place to protect themselves from failed financing, outrageous home repair expenses, or ownership disputes.
Dealing with home sale contingencies is part of the home buying process. Contingencies protect both buyers and sellers, but that doesn't mean they're easy to navigate. There are all types of contingencies, such as appraisal, inspection, or financing contingencies. However, despite the variety of contingencies found in real estate contracts, it's rare for a deal to fail because of one.
Keep reading to learn what contingencies to look out for, what could cause a deal to fail, and how to keep your home's sale on track.
What is a contingent offer?
A contingent offer is an offer that includes a stipulation. The buyer is ready to act as long as some conditions are fulfilled.
You'll likely find at least one of these common contingencies in most real estate contracts.
Home sale contingency. This may also be known as a "buyer sale" contingency. Before the person buys your home, they need to sell their home first.
Mortgage contingency. This is a financing contingency. The prospective buyer likes your house, but they don't have the cash in hand. A lender needs to grant them a mortgage. Their purchase is contingent on their ability to secure financing.
Appraisal contingency. In a seller's market, bidding wars often drive the price of a home past its value. Lenders rely heavily on the appraisal to ensure they offer appropriate financing.
Title contingency. You (and the lender) want proof the seller actually owns the property in question. That's often called a title report. This research is often conducted through a title company that can provide title insurance.
Home inspection contingency. Few people are willing to buy the house "as-is." No house is perfect, but some repairs are far more expensive than others. It's often a point of negotiation who will pay to make the repairs.
How long do contingency offers last?
The length is typically spelled out in the agreement, but a
contingent offer can last
anywhere from 30 to 90 days. Everyone wants the deal wrapped up quickly.
Why do they fall through?
Contingencies represent a circumstance that can prevent a deal from going through. You want to either get them remedied or seek offers that do not include contingencies.
The house is overvalued
In a bidding war, all-cash offers might drive the price up. However, when the home is appraised, the actual value may turn out to be much lower. In such cases, the lender won't approve the loan amount you requested. You may get a smaller mortgage, or the lender may refuse to finance the purchase entirely.
No clear title
No clear title indicates that the seller doesn't own the house free and clear. There may be more than one lien or encumbrance on the property that the buyer would take over after the purchase. This means the new owner would have to handle ownership disputes.
Trouble getting financing
The buyer can't get loan approval for whatever reason. Perhaps the home appraisal revealed a steep increase in price or the potential buyer recently lost a job and their credit score dropped. This is the reason many real estate agents only show homes to prequalified borrowers. If you're in the market for a new home, consider getting prequalified with multiple lenders. It's also a good idea to try to get approved for a loan amount that is higher than the price of the homes you are bidding on.
The buyer can't sell their current house
This can be a major roadblock and an opportunity for the buyer to get out of the contract. The buyers can't proceed because they don't have the money without the sale of their current home. Because of the complications that can arise, it's best to avoid a buyer with this contingency.
The home inspection reveals problems
It's rare to find a house that doesn't need a little work, but some issues are bigger than others. A structural crack in the foundation is a lot more than a new paint job. Home inspections protect you from taking on problems you cannot see yourself. Your lender may also refuse to finance a house that hasn't passed inspection in the major areas.
Pro Tip
Use common sense when preparing to sell your home. This is an are real estate agents show their value. They can guide you to pricing the house realistically, identifying problems with the property and recommending repairs. Once a buyer decides they want your home, you want to make it as easy as possible for the sale to close.
How often do contingent offers fall through?
You might think it's often, but that's not the case. The National Association of Realtors found nearly 80% of real estate contracts contained contingencies. However, only 5% of all offers didn't go through in 2022 because of contingencies included in the contract.
Those numbers sound pretty good. Let's bear a couple of things in mind: There might be five contingencies outlined above, but few if any deals are contingent on all five. There might be an all-cash buyer who only wants the house to pass the home inspection.
Pro Tip
If you are a seller and find yourself in a competitive seller's market, you want a buyer with as few contingencies as possible.
Can you prevent a contingent offer from falling through?
Though less than 10% of home sales fall through, you probably don't want to be part of that number. However, this isn't just the seller's job. To avoid this, both the buyer and seller should be prepared to meet possible contingencies.
As the buyer…
Ensure your financing is solid. If a buyer's financing falls through unexpectedly, the seller likely won't wait around for them to find it. Even if you are pre-approved by your lender, avoid taking out any additional loans and negative credit issues.
Sell your old house first. A lot can go wrong when you're buying and selling a home at the same time. Even if you have to find a temporary living situation, selling your old house beforehand could be a quick way to satisfy the buyer sale contingency.
How do you beat a contingent offer?
If you're looking to buy a house in a competitive market, the best way to beat a contingent offer is to have no contingencies of your own. Making an all-cash offer will grab the seller's attention and may lead to a quick closing.
For the seller…
Have the house appraised first. Your real estate agent should be able to help in this area. You need to price your house realistically so it will appraise properly. Otherwise, the buyer's lender may not be willing to supply financing.
Get the title ready ahead of time. Your real estate agent can also help you here. Realistically speaking, if you bought your house with a clear title and have the documentation (and title insurance) this should mean a clear title for the next buyer. However, confirm this fact before the sale goes through.
Make sure your house is in good condition. You might even have a home inspection done beforehand. Ideally, you want any serious issues addressed ahead of time. On the other hand, you can identify and issues early and reflect that in the description and price.
Get a direct cash offer. The best of all possible offers is an all-cash offer with few or no contingencies. In a competitive bidding situation, the faster and easier the closing can be done, the more attractive it is to the buyer.
Don't accept home sale contingencies. If you have multiple offers, you can choose your buyer. Ideally, you want a buyer who isn't dependent on selling another property.
Can a seller cancel a contingent offer?
The best way for the seller to get out of a contingent offer might be to persuade the buyer not to move forward.
For example, the home inspection reveals problems and the buyer wants them addressed or a cash concession. The seller refuses, so the buyer might then say they want out of the contract.
Key Takeaways
Contingencies are a form of protection, which may protect the buyer, lender, or seller.
The more contingencies, the less attractive the offer.
Contingencies are often a starting point for further negotiation.
If the highest offer has multiple contingencies, it may not be the best offer for your home.
The best offer is an all-cash offer with no contingencies.
Related reading:
If sellers didn't so often miss this, we'd consider it too obvious to mention. One way to avoid having a contingent sale fall through due to a failed home inspection is to
prepare your home to pass that inspection
.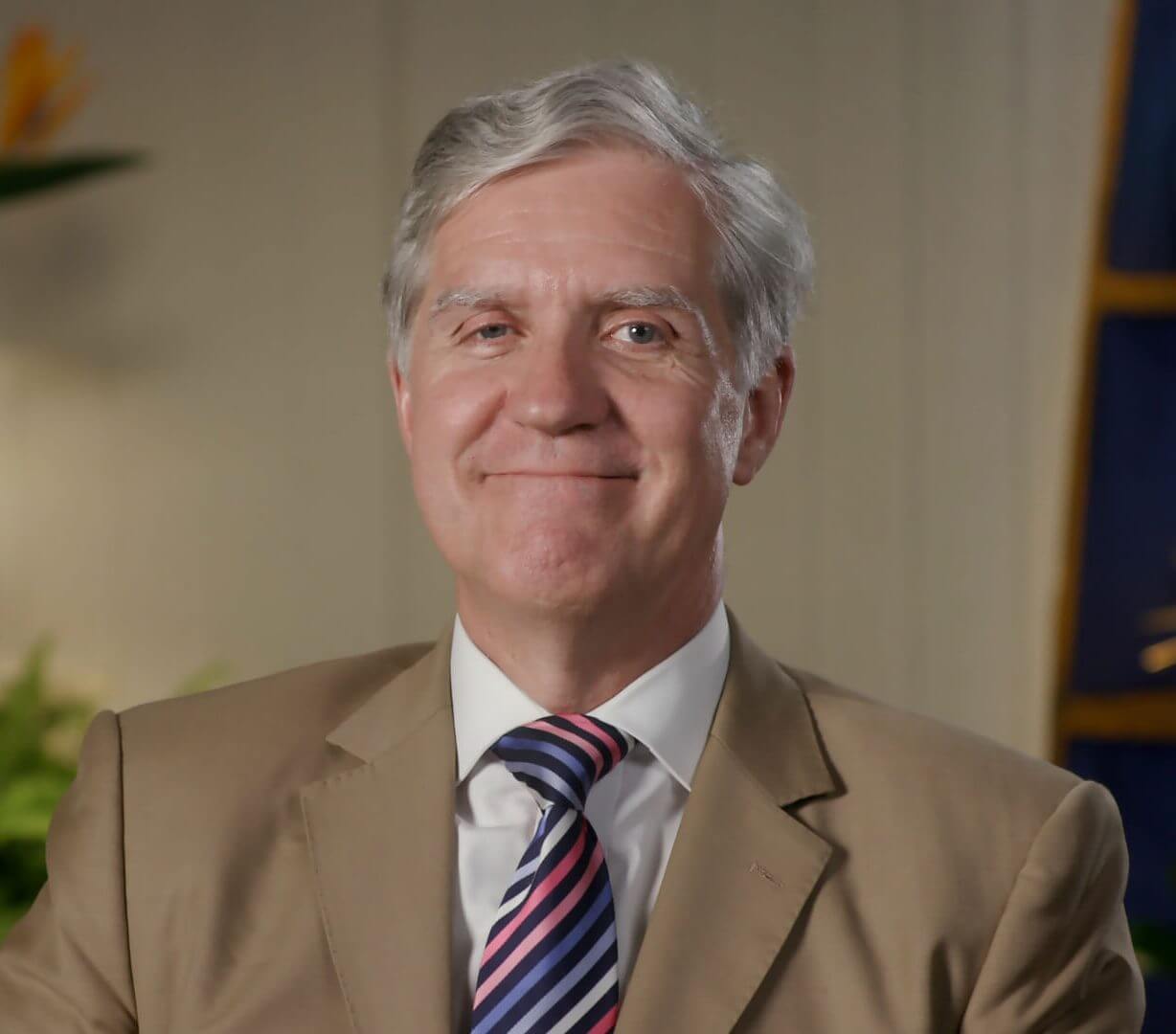 Bryce Sanders is president of Perceptive Business Solutions Inc.  He provides HNW client acquisition training for the financial services industry.  His book, "Captivating the Wealthy Investor" is available on Amazon. Bryce spent twenty years with a major financial services firm as a successful financial advisor. He has been published in 40+ metro market editions of American City Business Journals, Accountingweb, NAIFA's Advisor Today, The Register, LifeHealthPro, Round the Table, the Financial Times site Financial Advisor IQ and Horsesmouth.com.