At some point in your life, you'll have to shop for a bank. Whether you don't yet have an account or you're dissatisfied with your current bank, it's important to find a bank that suits your needs. Fortunately, shopping for a bank doesn't have to be hard. As long as you know what to look for, you can find the perfect institution for you. Read on to learn how to choose a bank.
Choosing the right type of bank
In order to learn how to choose a bank, you must first know what your options are.
Generally speaking, there are four types of banks available to consumers. These include:
Big commercial banks. These are the household names: Citibank, Bank of America, Wells Fargo, and the like. The upside is that you can find a location just about anywhere. The downside is that their size does not always incentivize the best products and services.
Community banks. Community banks offer many of the same services as larger commercial banks, but with a local, hometown feel. The problem is that the services aren't as varied as at the larger commercial banks.
Online banks. Online banks often offer more attractive rates and fees than traditional banks due to lower overhead.
Credit unions. These nonprofit institutions are owned by their members and often boast better interest rates and lower fees than big commercial banks. Still, they lack the volume that the big commercial banks possess and might not provide all the services that you need.
What to consider when you choose a bank
When shopping around for a bank, consider the following factors:
Rates
First, find out how much interest you will earn on the money in your savings account. Don't expect huge numbers — 1-2% is at the higher end — but even this level of interest adds up over time. Also, if you intend to use your bank for all your financial needs (e.g. credit cards, loans, etc.), you should find out what interest rates the bank charges for these as well.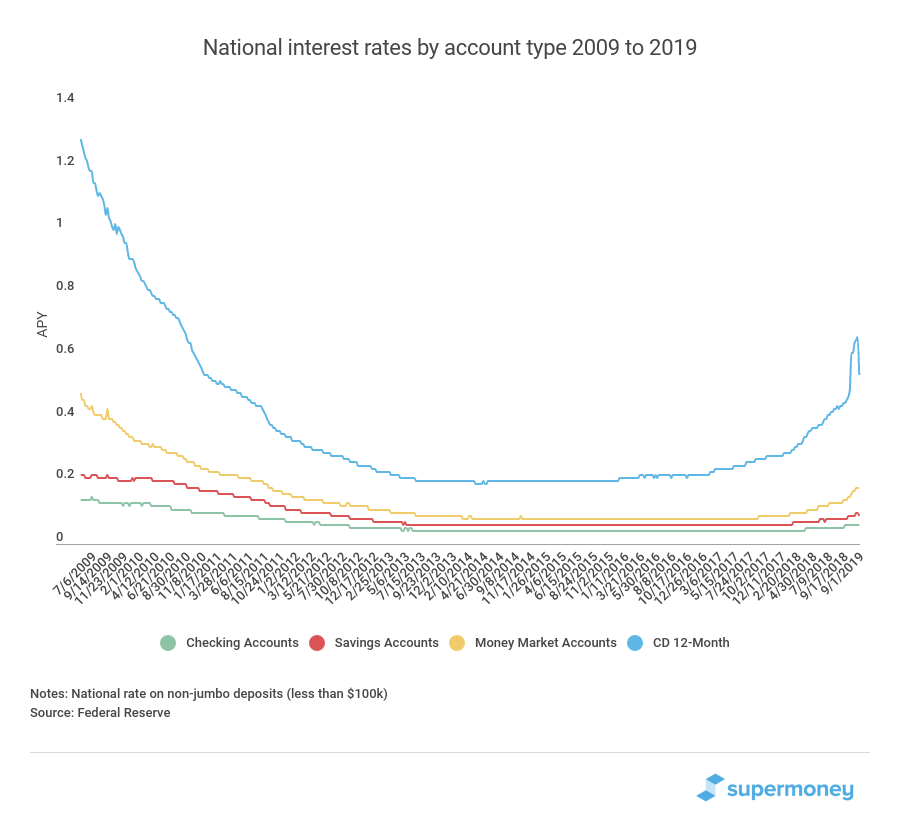 Fees
A bank might charge fees for ATM withdrawals, overdrafts, money transfers, account maintenance, and more. It's important to consider how you use your bank account when you weigh the importance of each of these fees. For example, if you frequently transfer money, you'll want to prioritize a bank with no transfer fees.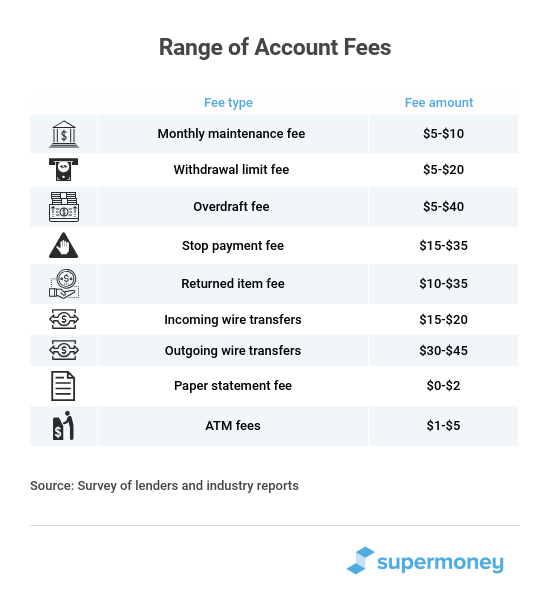 Location
A bank might have many ATMs, but if they aren't located near where you live, work and shop, they won't do you much good. The same goes for branch locations. Plus, these days, some online banks don't offer brick-and-mortar locations at all.
Balance requirements
Many banks have some balance requirements, most often for savings accounts. This might be a minimum average balance over a certain period or an overall minimum. Make sure that your savings will never fall below the minimum. If you're living paycheck to paycheck and you're worried about dipping below a given figure, choose a bank with a lower minimum.
Customer service
Your money is your financial security. You need to know that your bank has your back. Many banks offer 24-hour customer service hotlines, while others only provide online submission forms to submit complaints. Make sure to choose a bank whose customer service is swift, responsive, and convenient. That way, if you ever find fraudulent charges on your account, you can rest easy with the assurance that your bank will take care of it.
Not sure which banks you can trust? Click here to read honest, unbiased reviews from past customers of top-rated banks.
Secondary services
Do you intend to use your bank as a one-stop-shop for all your financial needs? Make sure to do your research on their loan offerings, credit cards, etc.
Once you've found that your major needs—savings, checking and loans—are met, take a look at secondary services. This includes things like online banking, ATM fee refunds, direct deposit, automatic payments, wire transfers, and the like. When two banks seem to be identical, these secondary services can make all the difference.
Investment options
Some banks offer investment accounts, which let you try your hand at the investment game without having to open a separate account.
Stability and security
Is your bank insured at a federal level? Prioritize banks whose deposits are secured by the FDIC and credit unions that are backed by the National Credit Union Administration.
Every year, the Federal Deposit Insurance Corporation (FDIC) assesses the financial outlook of many top banks. Search your prospective bank in their database to make sure that it's projected to have a bright future.
How to choose a bank
Now that you know what to look for, you're ready to start shopping around! First, consider how you intend to use your bank.
How often do you want to take out cash? Do you frequently transfer money to other accounts? Are you living paycheck to paycheck, or do you have a steady influx of disposable income? Do you prefer dealing with customer service online, or do you like the personal touch of a brick-and-mortar institution? Do you want to get all your credit cards and loans at your bank, or would you rather diversify?
Once you have a firm understanding of your priorities, take a look at the banks that best suit your needs. As you narrow down your options, refer to the checklist of considerations above. Make sure that your choices reflect your specific spending behavior.
To get started, browse top-rated banks below:
Conclusions
Remember, there is no best bank — only a bank that is best for you. Be sure to account for your unique financial situation when you make your choice. And don't forget to shop around! Click here to compare top-rated savings accounts side-by-side.