If you're an aspiring entrepreneur who either has an idea for a small business or who wants to grow your existing company, you know that cash is king. It takes money to make money, and this is often the biggest hurdle for businesses to get off the ground and find lasting success.
If you're wondering how to finance your business, there are several solutions. Here is what you need to know about raising money for a business and your options depending on your particular circumstances.
Startup financing vs. business capital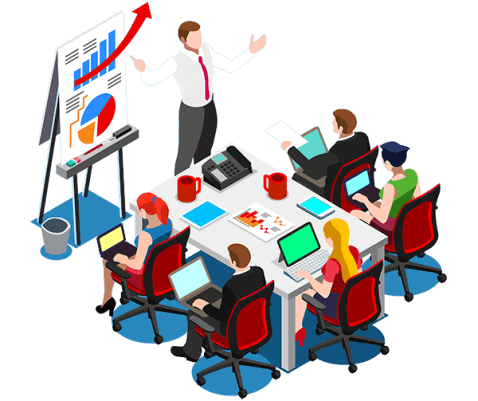 The first question that any lender will probably ask you is how long your company has been in operation.
If you're a startup, the answer might be "it's not," or "not long." Financing for startups can be tricky because lenders prefer to see that you have a winning idea that is already producing revenue.
If you have been in business for at least nine months, your options for raising capital begin to expand. If you've been operating for 1-2 years, you'll have even more choices. Here are your business finance alternatives as a startup vs. an existing company that is looking to raise capital.
Options to finance your startup
If your new business is still just a twinkle in your eye, don't expect many lenders to share in your enthusiasm. You might have a sustainable and novel idea for a business, but without revenue and proof that you know what you're doing, there aren't many loan companies that will take a chance and loan you money as a startup.
But all is not lost. There are ways to finance a startup, and here are several that could help you get your new venture off the ground.
SBA microloans
The U.S. Small Business Administration tries to help local small businesses with several types of financing. Their signature 7(a) loan can be used for startups but getting approval for one of these as a new business is unlikely. If your small business is brand new an SBA microloan, which offers loans of up to $50,000, is another option to explore. Applying for an SBA loan can be complicated and take months to process. SmartBiz is an online lender that streamlines the application process down to a few weeks.
Personal loans
Since few places will lend your new business money, you might find more lenders who will give you money, based on your personal credit. There are now many online lenders who offer personal loans at varying annual percentage rates (APRs) and terms.
Crowdfunding
A popular method of financing startups is to raise money through online crowdfunding websites like Kickstarter or Indiegogo. You set up an online campaign, explain your business and funding goals, and ask for people to donate. In some cases, you can provide future products or services in exchange for these donations.
Angel investors
If you've ever watched "Shark Tank," then you know what an angel investor is. These are equity investors who give you money for your startup but who also become part owners of your company. You won't have to make payments on the debt, but you've given up partial control of your startup to someone else.
Grants
While grants are "free money," nothing in this world is really "free." Grants are difficult to get and require a lot of your time to both locate and pursue with written applications. But, if your business is in an industry like healthcare, tech, or energy, or you fit into a minority class, you might find some grant money for your startup. You can search for grants on the government's free grant database.
Credit cards
Financing a start-up with credit cards is more common than you think. While it can be an expensive option, it's often the only choice for many new business owners. If you decide to use credit cards, apply for a balance transfer card with a long 0% introductory APR first. Balance transfer cards can give you up to 21 months of 0% APR on purchases and balance transfers, which is as cheap as it gets when it comes to business loans. The catch is interest rates can jump to 25% APR, once the intro rate expires
Friends and family
Another common method of financing a startup is to ask friends and family to chip in. This business is your dream, so if you can sell that dream to loved ones, it could pay off. On the other hand, if your business fails and you can't pay back the money, you could be damaging some close relationships. This option should be used as a last resort.
Raising business capital
Let's assume you have been in business for at least a year and you need a loan. If this is the case, you have greater opportunities for financing depending on your type of business and its level of revenue. Among these are bank loans, SBA loans, marketplace lending platforms, and alternative lines of credit.
Bank loans to finance a business
Existing businesses can approach a local or online bank or credit union and simply ask for a business loan. Banks and online lenders offer loans for such purposes as business expansion, inventory, real estate, and equipment financing. The amount of the loan that you can receive and the terms will depend on several factors, such as the purpose of the loan, your time in business, and your annual revenue.
SBA loans for your business
An SBA loan is a popular choice for businesses who need capital for a variety of reasons. This is a loan that is provided by banks, credit unions, or online lenders but is guaranteed by the SBA. The SBA's most popular loan is the 7(a) Loan. This particular loan lets you borrow as much as $5 million to expand your business, refinance debt, purchase machinery or supplies, or even buy an existing business.
The catch with a 7(a) loan is that you have to have some equity in your business to use as collateral for the loan. These loans can also take one or more months to approve and fund, so they aren't a good choice if your financial needs are short-term or urgent. As mentioned above, SmartBiz can shorten the funding time of SBA loans to a few weeks.
Marketplace lending platforms for business financing
Marketplace lending platforms, also known as peer-to-peer or P2P financing, lend money to businesses through an online website that matches the business with the right lenders. These platforms provide competitive rates and have more flexible eligibility requirements than traditional lenders. The advantage of many marketplace lenders is they can process and fund loans quickly, sometimes in just a matter of a few days.
LendingClub, the world's largest loan marketplace, requires borrowers to have been in business for at least two years, and have an annual revenue of at least $75,000. Business loans vary from $5,000 to $300,000 with APRs starting at 5.9%.
Lines of credit for businesses
If your existing business needs working capital, you have several alternatives to conventional loans. For instance, you can apply for a business line of credit. Many banks and credit unions can provide this, but online lenders have competitive rates and faster application processes.
OnDeck is a venture capital segment of Google that helps small businesses. They offer both term loans and business lines of credit that a business can use for working capital, equipment purchases, and business improvements. They require just nine months in business and $75,000 annual revenue. Interest rates start at 5.99%, and there is a small loan origination fee.
Other choices for business capital include invoice factoring and a merchant cash advance (MCA) providers, such as Balboa Capital and OnDeck. Invoice factoring gives your business access to funds based on the value of your company's unpaid accounts receivable, less a fee. The same concept applies to a MCA. You get an advance on unpaid credit and debit card sales, also less an agreed-upon fee.
How to apply for business loans
Unless you are financing a startup with a personal loan or credit cards, almost all business loans require a detailed business plan with financials and projections. If your business is incorporated, have copies of all legal documents on hand, including any leases or other large contracts.
Some business loans and all personal loans will look at your personal credit when making a lending decision or setting terms. If you don't know your credit score, you can get it for free here. The more organized you are when you apply to finance a business, the better your chances of success.
Comparing business lenders
When you compare lenders for your business, consider other factors besides speed, monthly payments, and convenience. Look at the APR, length of term, origination fees, late payment fees, and prepayment penalty fees.
While figuring out how to finance a business can be frustrating and time-consuming, there are several options for your company to consider. Try out SuperMoney's business loan comparison tool to find the best deal available. SuperMoney's business lenders database also provides expert reviews and consumer comments, so you can check what others borrowers have to say about lenders before you commit to a loan.