Sponsored content by Axiom Bank
October is National Financial Planning Month, and there's no better time to evaluate whether you're setting yourself up for long-term success. While budgeting helps you meet short-term needs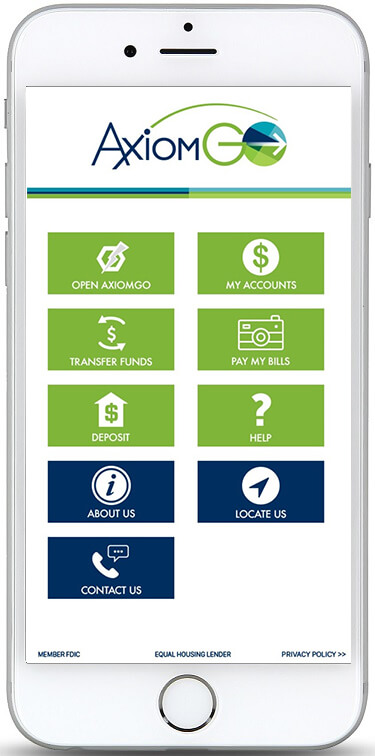 and goals, financial planning is more about thinking years in advance.
The good news is, you can take several simple steps to get on track today:
Envision the future. Where do you want to be in 5, 10 or 15 years? Do you hope to purchase a first or larger home, take more vacations or put money away for children's college years? What type of lifestyle do you hope to have in your retirement years? Write down your values with your loved ones, then meet with a trusted financial advisor to attach monetary milestones to your goals.
Bring it all together. When you're making long-term plans, make sure you're factoring in all your financial data. Look for a mobile banking app that brings together all your accounts. With the Axiom Bank's AxiomGO app integrated budgeting tool, My $ Manager, you can aggregate checking, savings, loans, 401ks, IRAs and other income streams as well as your debt in one place, without having to sign in to multiple apps or use a complicatedspreadsheet.
Make choices that support your goals. Once you've charted out your financial goals, you need a structure that helps you start and sustain smart daily habits that will drive you toward your goals. The My $ Manager budgeting tool in the AxiomGO app allows you to input your savings targets and keep track of progress.
 Sacrifice today, enjoy tomorrow. Along the same lines, your spending habits may have more sway on your long-term finances than you think. My $ Manager allows you to cap spending in certain categories. It automatically pulls your debit card transactions into the relevant buckets. For instance, an evening at the movies comes out of your entertainment budget. It's an easy way to analyze your patterns and stay on target.
When it comes to long-term financial planning, rest assured that there are tools to make the task easier. Envisioning your future with confidence is just a few smartphone taps away.
This sponsored article is brought to you in partnership with Axiom Bank.
These articles are brought to you by SuperMoney sponsors. Learn more about content sponsorship opportunities with SuperMoney.