Coupons are a great way to save money on things you already need to buy. The problem is, coupons usually limit where you can shop for the items you want. Not to mention the time you have to invest clipping, storing and managing your coupons.
Related article: 15+ Super Easy Ways To Save Yourself More Than $10K A Year!

Don't get sucked into spending inordinate amounts of time chasing "free" stuff you can no longer fit in your home. Ibotta is a new app that solves these issues and gives coupons a complete makeover.
What Does Ibotta Do?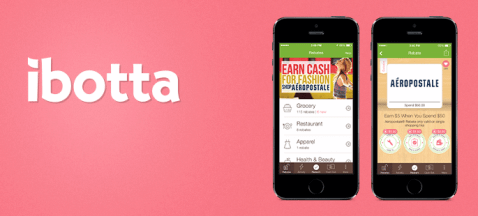 Ibotta makes it easy to find rebates for shops in your area or online shops that sell the stuff you're looking for. You don't have to clip any coupons, store them or remember to take them with you when you go shopping. Instead, just take a picture of your receipt and Ibotta will match your purchase with your rebate and send you the cash.
If the shop is an Ibotta Preferred Partner, such as Rite Aid, Food Lion or Lowes Foods, you just need to use their respective loyalty cards and the rebate is automatically processed.
How Does the Ibotta App Work?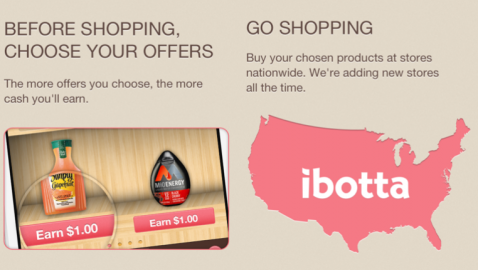 Before going shopping, check if Ibotta has any rebates on the stuff you want to buy. Ibotta has rebates on everything from restaurants to groceries and clothing. Once you've scanned your receipt or used a loyalty card with a preferred partner, your savings/earnings will be sent to your account.
This is hard cash, not points or other fake currencies. As soon as your earnings meet $5, you can start withdrawing cash via Paypal.
Unlocking Additional Rebates

Ibotta's goal isn't just to give you rebates and introduce you to new products. The idea is to get customers to interact with brands in a different way.
Instead of asking customers to fill long and boring surveys, Ibotta makes coupon clipping a computer game. Would you like a $2 rebate on the next $8 you spend at Quiznos? You have to earn it first. Take a one question poll, and you'll unlock $1. Tell them your favorite sandwich, for another dollar. Let them tell you how to get a loyalty card for an extra 50 cents saving.
It's not that Ibotta is all that fun, but unlocking these rebates just takes a couple of clicks.
Search for a Store

Once you have the rebate unlocked, look for the closest store to offer it. Unless you live in a really isolated area, the chances are you have a qualifying shop near you. Ibotta is partnered with over 100,000 locations nationwide and has a special arrangement with 80 supported retail chains, theaters and convenience stores.
Once you buy the item with a rebate, confirm it by scanning your receipt. Ibotta will track your purchase and your open rebate and send your money to your Ibotta account. After around 24 hours you'll have your funds in your Ibotta account.
Pros and Cons of Ibotta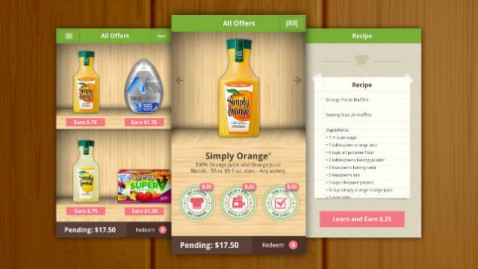 Ibotta makes it easy to use rebates. No more coupon clippings in your wallet or purse. Getting cash instead of discounts for a future purchase is probably the biggest advantage of Ibotta.
Although you can get a bunch of free stuff by playing the coupon game, you often end up with stuff you never wanted and no room to store it. You also end up spending more money just to get a few cents off a specific item later. Ibotta gives you real money you can use to buy whatever you want.
On the flip side, many users may not want the hassle of answering questions and reading adverts to unlock rebates. Another deal-breaker for some is using yet another app that has access to your spending habits.
Having said that, clipping, storing and remembering to bring coupons sure takes more time and effort, so it shouldn't be a deal-breaker for those who already use coupons. And people who fill out rebate forms and use coupons have been sharing their spending habits long before apps and big data came around.
Andrew is the managing editor for SuperMoney and a certified personal finance counselor. He loves to geek out on financial data and translate it into actionable insights everyone can understand. His work is often cited by major publications and institutions, such as Forbes, U.S. News, Fox Business, SFGate, Realtor, Deloitte, and Business Insider.