According to a 2014 report issued by the Federal Reserve, nearly a third of all Americans reported experiencing wide variations of income over the course of a typical year. A 2013 Federal Reserve report claimed that for a particularly unfortunate 10% of workers, feast or famine cycles represent a way of life – occurring every single month. Many of these workers are associated with the so-called gig economy where there are few guarantees. But many workers with so-called regular jobs must also deal with having no guarantees of when, where or whether they will be working.
On the other hand, bills arrive like clockwork: rent or mortgage, car payment, phone, maybe even student loans. And while creditors are often flexible – at first – after a few too many sob stories about irregular hours and fluctuating paychecks, workers often find themselves without their vehicles, phone service, or even a place to live.
There's an app for that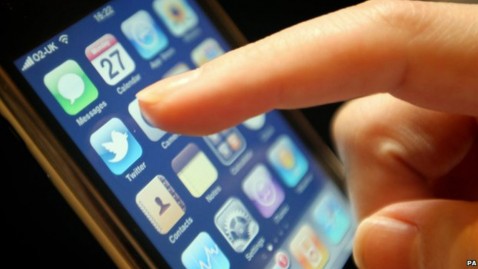 So how do you reconcile irregular hours and pay with regular bills? As it turns out, there's an app for that.
The app is appropriately named Even. It promises to smooth out the ups and downs of income volatility, a phenomenon that has been labeled as the hidden form of income inequality. Even is the brainchild of co-founders 28-year-old Jon Schlossberg and 24-year-old Quinten Farmer. Based in Oakland, with offices in New York City the startup company behind Even is beta testing the app with a limited group of a few thousand users, with general release expected in January 2016.
Even received 1.5 million dollars in seed funding from several investors, including Keith Rabois of Khosla Ventures, Venmo founder Andrew Kortina, and Michelle Wilson, who formerly served as general counsel for Amazon. Besides funding the development of the app and salaries for its own workers, its venture capital funds will allow Even to provide financial advances for clients. Despite its generous funding, Even's founders and workers must operate prudently to ensure that Even remains financially viable.
Getting Even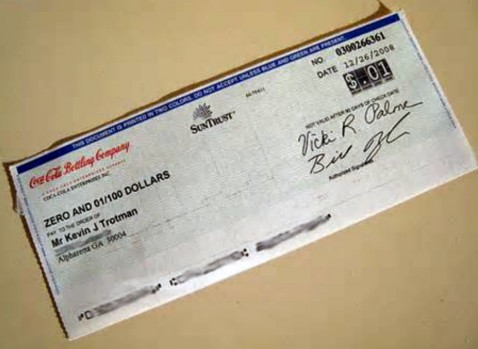 Clients don't just install Even on their smartphones one day and begin drawing regular payouts immediately. The vetting process for Even is rigorous: each client is matched with an individual "Evener" and required to submit detailed banking, pay, and spending information. The information is collected by the Evener and analyzed by an algorithm to calculate the client's average pay. Users are promised to receive regular payouts of no less than that calculated average.
When workers rack up overtime or otherwise earn more money, excess funds are stashed away in Even accounts rather than paid as a windfall. The accounts are insured against loss by the FDIC and readily available to clients. Clients who accumulate large contingency accounts receive cash bonuses from Even.
When workers' hours are cut or other circumstances occur that would ordinarily result in drastically reduced pay, Even steps in to make up the difference, drawing from the worker's accumulated funds to allow users to receive their calculated average payout. If the worker has not accumulated sufficient excess funds to cover the shortfall, no worries, Even makes up the difference anyway with an interest-free advance against the worker's next larger-than-average paycheck, or multiple paychecks if necessary.
Each Even client is re-evaluated regularly, and clients who experience income dips face the prospect of having their average salaries recalculated. Clients who fall far behind their average salaries, or who lose their jobs, are encouraged to "pause" their accounts with Even – which also ends their even paychecks immediately. Clients who are unable to resume the service within 12 months are dropped completely.
Even is not a free service. Each client is charged a flat 3 dollars weekly, every Friday. But there are no other fees – not even for cash advances. Besides its venture funding, those 3-dollar fees represent the only revenue source for Even. Co-founder Schlossberg pledges that clients' deposits will not be invested or speculated to earn additional money, according to an April 2015 article in The New York Times.
Even vs. payday loans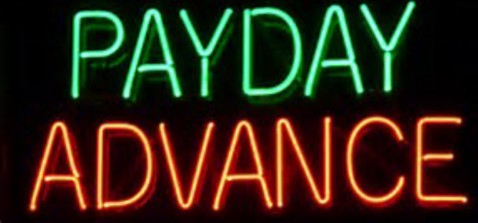 Americans spend billions of dollars annually on predatory payday loans, much of it on rollovers and other fees resulting from the inability meet the high interest and short repayment requirements of initial payday loans. Even differs from payday loans because there are no interest charges and no rollovers. Even also differs from payday lenders, who thrive on Americans who face the chronic inability to make ends meet, according to Lisa Servon, an urban policy professor at the New School quoted by The Times. Instead, Servon claims that Even must carefully screen its clientele to include only those workers suffering from income volatility rather than those who simply don't earn enough money to cover basic expenses if it hopes to survive long term.
Freelancers need not apply

As of June 2015, Even is available on an invite-only basis. Would-be users can request an invitation through the Even website. However, Even requires would-be clients to have a job that pays regular wages, a smartphone with a data plan, and a bank account with a debit card. Freelancers and the approximately 25 million unbanked Americans need not apply; although freelancers and users with prepaid debit cards may be allowed use the service in the future.
There are also questions about privacy surrounding Even's gathering of users' bank information, although the founders ensure that sensitive data is encrypted against unauthorized access – never sold to third parties. Critics claim that services like Even merely further enable companies to offer irregular hours and volatile pay to vulnerable low-wage workers.
Nonetheless, it's not difficult to visualize how Even could enhance peace of mind for its users. With Even, the prospect of reduced hours or being forced to skip one or more days of work due to illness or a family emergency would not automatically translate into a skimpy paycheck for the following pay period. Receiving a steady, predictable paycheck potentially allows Even's clients to create reliable budgets for everyday expenses and make advance plans for large expenditures. If successful, Even represents a potential game-changer for millions of low-wage working Americans.
Audrey Henderson is a Chicagoland-based writer and researcher. She holds advanced degrees in sociology and law from Northwestern University. Her writing specialties are sustainable development in the built environment, policy related to arts and popular culture, socially and ecologically responsible travel, civic tech and personal finance.