Summary:
Turo is a car rental company that allows users to rent directly to and from other users. It's essentially Airbnb but for cars. So if you're tired of traditional car rental prices or simply want an easier experience, Turo peer-to-peer car sharing might be a great fit. Plus, as a host, you have the ability to rent your car for extra cash.
From long lines at the checkout counter to stacks of paperwork, it's typically not easy to deal with traditional car rental agencies. Plus, there are only a few car rental companies to choose from. But Turo aims to change that. Turo is an online platform that allows car owners to rent their cars to individuals.
If you've ever used a ridesharing app like Uber or rented a house through a platform like Airbnb, then you're already familiar with the concept of the sharing or gig economy. Turo makes it simple to browse car selections, book a car directly, or arrange for specific pick-up options.
But is Turo worth it as either a renter or borrower? Here's how to determine if Turo is the right car rental choice for you — either as a car renter or as a car owner.
How to use Turo as a car renter
There are usually two types of people when it comes to renting cars: People who want the best deal, and people who want to rent a specific type of car, like a luxury car. Turo claims to offer solutions for both.
Rental prices start at $25 per day and you can search by location, car category (deluxe class or super deluxe class), price, size, and more. However, depending on where you're located, you may have limited choices.
How to book a car with Turo car rental
Here's how the process works to book a car. Just make sure to carefully review the car features and cancellation policies before booking.
Visit the Turo website or download the app.
Start the search for your car by entering the preferred location, dates, and times.
Next, you can filter your search by car type, rental price, and car size.
Once you're ready to book, you can create an account and complete the checkout process.
Determine how and when you will get the car. Some hosts offer drop-off services or you can schedule a pick-up point.
Pro Tip
As both a driver and a renter, it's important to check whether or not your personal car insurance covers peer-to-peer lending. The best way to check is to call or chat with your car insurance company directly instead of searching online.
If your policy doesn't cover peer-to-peer lending, Turo offers their own protection plan that you can add on. If, however, you want to compare Turo's policy to other car insurance rates, take a look at the options below.
Is Turo worth it as a car renter?
Costs continue to increase due to inflation, and the travel industry is no exception. If you've been surprised by price increases at a traditional car rental company, you may want to check out the rental prices on Turo instead.
There are other factors to consider when shopping for a car rental, but price and ease of use usually top the list.
How do Turo's prices compare to traditional car rental companies?
To get a better idea of how Turo compares to other rental services, let's take a look at an example. You're looking for a three-day rental in Los Angeles for the 2023 summer. Using the same dates, you check rental prices using Turo versus the best deal available using Hertz.
With Turo, the rental price is $52 before taxes and fees to rent a 2022 Chevrolet Spark.
With Hertz, rental price is $146 before taxes and fees to rent a Chevrolet Spark or similar economy car.
Based on these numbers alone, Turo seems like a great deal. Just make sure to read the fine print about fees for any rental car company you select since car rental company has different policies.
How to use Turo rentals as a car owner
If you're interested in generating extra income by using Turo as a car owner, you first need to check whether you fulfill the eligibility requirements. These requirements are similar to those of Uber or Lyft.
To work as a Turo host, you must be 21 years old or older and have a valid car insurance policy. You'll also have to participate in a brief orientation session and follow the exclusivity policy. In addition to that, your vehicle must:
Have a clean title (not a salvage or branded title)
Be 12 years old or less
Have a mileage of no more than 130,000 miles
Have a fair market value of $200,000 or less
IMPORTANT! These requirements differ depending on the type of car you're offering. For example, a "specialty or classic vehicle" will have different requirements.
How to create an account on the Turo app
Make sure you meet the eligibility requirements listed above.
Create your listing on the Turo platform.
When creating your listing, you'll need to include information like license plate number, vehicle identification number (VIN), and photos of both the inside and outside of the car. Once you've completed those steps, you are able to start hosting drivers.
Is Turo worth it as a car owner?
Similar to other side gigs, like Airbnb and Uber, there are a lot of different factors to consider when it comes to deciding if Turo is a good fit for you. Fortunately, there are a lot of ways to earn extra money through other part-time gigs, so you can be picky about what you choose to do.
Here are some things you might want to consider before becoming a host on Turo.
How much can you earn as a Turo host?
According to Turo, the average annual income for owners with one rental car listed on Turo is $10,516. For three rental cars, the annual average income is $31,547. These numbers are only averages, but they offer a better idea of how much it's possible to earn.
It's also important to note that those numbers do not include additional costs that hosts might incur like vehicle maintenance, cleaning, insurance, and deductibles. You might want to compare the average income from Turo to other money-making side gigs, like those below.
Does it cost the car owner any money?
Turo doesn't charge any fees to get started, and it's free to list your car on the site. You just need to complete the sign-up process and meet the vehicle eligibility requirements.
Does Turo cover insurance?
Turo takes a percentage of the overall earnings per trip. Depending on the protection plan you select, the percentage that you keep from each total trip price ranges from 65% to 85%. In other words, the fees and protection plans can cost between 15% and 35% of the total trip price.
While part of these fees keep the platform running and help with marketing costs, the money made from fees also allows Turo to provide liability coverage for hosts.
How much time does it take to set up?
The process of getting set up with Turo is pretty straightforward. You'll need your personal details and vehicle information. You might also want to invest some time in taking high-quality photos.
FAQs
Is there something similar to Turo?
There are other apps that utilize peer-to-peer auto lending. Some others that you might want to consider include Getaround, Lyft Rentals, GIG Car Share, and eGo CarShare.
Each site is slightly different, but the premise is the same — instead of using a car rental company, you can rent a privately owned car. If you're considering other ways to earn money through side gigs, there are options with similarities as well.
What is better than Turo?
Whether or not Turo is the best option for you depends on your specific needs. As a car renter, each company has slightly different offerings. For example, Getaround allows you to rent cars per hour and eGo CarShare has all-inclusive pricing so you don't need to worry about mileage fees.
However, as a renter, you'll need to compare the sites' different fees, liability coverage, and availability. For instance, some companies, like GIG Car Share, are only available in certain states. But if you're interested in earning extra money by driving, there are other apps available for that.
Is Getaround the same as Turo?
Getaround and Turo have similar concepts but slightly different options available. Both companies are peer-to-peer car-sharing platforms that allow customers to rent privately-owned cars.
However, a major difference between the two is that Turo does not allow hourly pricing. In other words, Turo customers must pay a day rate. Getaround, on the other hand, offers hourly pricing. There are other small differences between the two companies, so it's a good idea to know what you're looking for when you decide which platform to use.
Is Getaround cheaper than Turo?
There's no exact answer for this question since both companies offer similar prices and fees. Before booking, consider the booking cost for a car and any additional fees. Turo has a separate list of fees for guests and fees for owners, while Getaround lists all their fees in the same place.
Obviously, for hourly car rentals, Getaround is usually cheaper because they charge per hour. For daily car rentals, Turo is often cheaper.
However, a lot of the pricing will depend on your location, specific car needs (like size and model) and dates. It's always a good idea to check both sites before booking to ensure you are getting the best deal.
Is Turo cheaper in advance?
If you know the dates you'll need a car rental, then it makes sense to book in advance. Turo offers an "early bird discount" that ranges from 5% to 10% of the total price.
That said, hosts have the option to remove the discount at any time, so it might not always be available. However, Turo's standard discount is 5% for bookings that are made a week or more in advance.
What is the difference between Turo and Turo Go?
Turo Go allows guests to search, book, locate, and unlock cars on the go. For Turo Go cars, the doors can be unlocked through a wireless connection or Bluetooth. In other words, it's a contactless user experience.
Turo, on the other, might require in-person pick-ups or drop-offs. As a result, Turo is not as contactless as Turo Go.
Key Takeaways
Turo is a peer-to-peer car-sharing app that allows users to rent out their own car or rent a car. It functions as an alternative to traditional car rental companies.
As a car renter, Turo could save you considerable money compared to traditional car rental companies.
If you're interested in renting out your car on Turo, it's a good idea to consider how much you'll earn after accounting for fees, vehicle depreciation, and time. If that calculation works in your favor, then Turo might be worth it as a side hustle or even a full-time gig.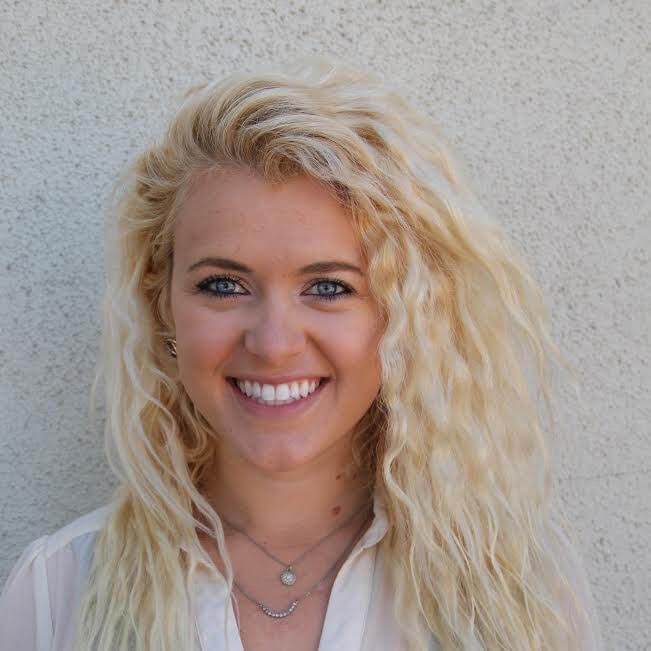 Taylor Milam-Samuel is a personal finance writer and credentialed educator who is passionate about helping people take control of their finances and create a life they love. When she's not researching financial terms and conditions, she can be found in the classroom teaching.