Kids who live a lavish lifestyle courtesy of their rich parents can usually count on future financial security, and a continued life of luxury. One potential heir who will not benefit from such inherited wealth is Jaycee Chan, son of iconic action movie star Jackie Chan. Negating an earlier pledge to leave only half his fortune to charity, the elder Chan revealed in October 2012 that he instead intended to give his entire fortune to charity, totally disinheriting his offspring or other family members. But why?
He believes in hard work
"If he (Jaycee) is capable, he can make his own money. If he is not, then he will just be wasting my money." – Jackie Chan
Coming from parents that were Chinese Civil War refugees, Jackie Chan began training in drama and martial arts as a small child, and started his career at age 5. He grew to become an award-winning action choreographer, stunt performer, comedian, and entrepreneur, and has worked with the legendary Bruce Lee. He's now world-famous for international hits such as Shanghai Noon and the Rush Hour franchise, has amassed a net worth of approximately $130 million and has appeared in over 150 films. He truly started from the bottom, worked hard, and became famous on his own skill and dedication. (Wikipedia)
He's nice, but not that nice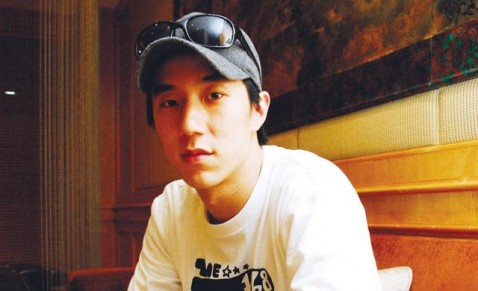 Although Chan has disinherited his family, his offspring have benefitted from the largesse of the elder Chan. For instance, his son Jaycee, now in his early 30s, spent his early life living in magnificent mansions, enjoying lavish vacations, receiving an excellent education and even the financial support of his famous father in attempting to launch a movie career. But while Jackie Chan can point to a string of hits, the younger Chan's 20 starring movie roles have largely been associated with flops. Among the most spectacular failures was a movie co-starring his father, 2012's Double Trouble, which grossed a paltry $9,000 in ticket sales, despite heavy promotion.
In spite of his past generosity toward his son, Chan expressed a determination to stick to his decision disinherit him upon his death. According to Chan, if his son was successful in capitalizing on the advantages he has enjoyed throughout his life, he would not need an inheritance. On the other hand, if his son failed to make a success of himself, the elder Chan stated that any money he inherited would be wasted.
Jackie has been frustrated with Jaycee's expensive lifestyle and financial troubles for a long time, so it's no surprise that he doesn't trust him with $130 million.
Like others, he believes inherited money is a "curse"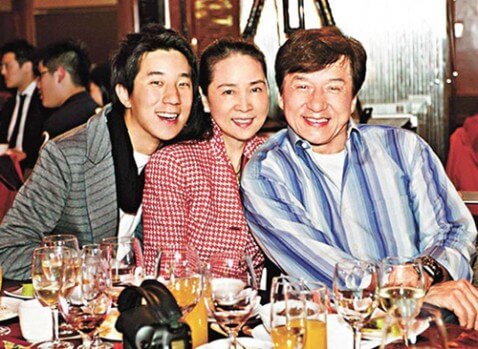 Chan is not alone among celebrities who have declined to pass along their fortunes to their offspring. Gloria Vanderbilt, who inherited her wealth from railroad and shipping mogul Cornelius Vanderbilt, declared in April 2014 that her son, newsman Anderson Cooper, will inherit nothing from approximately $200 million fortune her upon her death. Gloria Vanderbilt, the classic "poor little rich girl," stated that inheriting money was a "curse." Her son Anderson is not suffering financially; reportedly earning $11 million annually from his contract with cable network CNN.
"Who has inherited a lot of money that has gone on to do things in their own life? From the time I was growing up, if I felt that there was some pot of gold waiting for me, I don't know that I would've been so motivated." – Anderson Cooper
Composer Andrew Lloyd Webber, baseball and cable mogul Ted Turner, former New York City mayor Michael Bloomberg, super-investor Warren Buffet and Microsoft founder Bill Gates have also announced that their children will not gain inherited wealth from them. Gates has stated that his children would be able to obtain a first-class education as well as the financial means to deal with any medical issues, but that they would be expected to work for their income just like the majority of Americans.
He is known for his philanthropy
Bill Gates, along with his wife Melinda and investor Buffet have taken their resolve a step further, forming an exclusive affiliation of billionaires in an association known as the Giving Pledge. Members of the Giving Pledge, which include Turner, Bloomberg and Lucas, make a public declaration to donate at least half of their total wealth to charity and philanthropy while they are living along with leaving charitable legacies after they die.
Chan, who is only a multi-millionaire, is not affiliated with the Giving Pledge, but admires Gates and Buffet. Even before disinheriting his family, he pledged to donate half his wealth to charity upon his death. He is a UNICEF Goodwill Ambassador, campaigns against animal abuse, for conservation, and founded the Jackie Chan Charitable Foundation in 1988 to provide aid to victims of natural disasters and illness.
The hard work Jackie put into his craft and career is amazing, and his generosity towards the disadvantaged is well-recognized. It's no wonder why Chan isn't giving his fortune to his son–for a now 31-year-old man to depend on his father for anything could be considered comical.
Audrey Henderson is a Chicagoland-based writer and researcher. She holds advanced degrees in sociology and law from Northwestern University. Her writing specialties are sustainable development in the built environment, policy related to arts and popular culture, socially and ecologically responsible travel, civic tech and personal finance.