We have all seen the prodigies on the news or heard about the child who is making millions of dollars reviewing toys on YouTube. But, how can we get our children thinking about how they will one day support themselves – without the message getting lost in boredom?
I think the answer to that is – let them choose! Encouraging your child's strengths will only make them more proficient.
What are some rewarding jobs for kids?
A summer job can be great for children. Activities like baking cookies, setting up a lemonade stand, or lawn mowing are ways for kids and pre-teens to learn good habits while still at home. Career planning does not have to be overwhelming; families can help provide information while also giving the kids a memorable and fun experience.
Projects for Kids under 10
As parents, it is important to make sure the environment is fun. Parents can easily teach responsibility within the family with an activity that has application to the real world. Spending time together and teaching your children valuable skills is a great way to foster success!
What is the Right Job for an 8-Year-Old Child?
Of course, there are the traditional duties, cleaning the dishes, shoveling snow for someone, raking leaves; but research shows tasks that children are interested in and feel fulfilled doing – lead to greater success; not that taking the trash out is a bad thing! In "New Directions for Youth Development," a paper published by Northwestern University – they make the point that repetitive, boring tasks only foster a more negative attitude toward work.
1. Helping Adults at Home
Household tasks are a great way to learn responsibility at home! Kids love to feel like they are part of the team & helping out. Plus, some encouragement from loved ones can go a long way in developing strong and applicable skills.
Or, you could get creative and start an In-House business!
2. Working in the Garden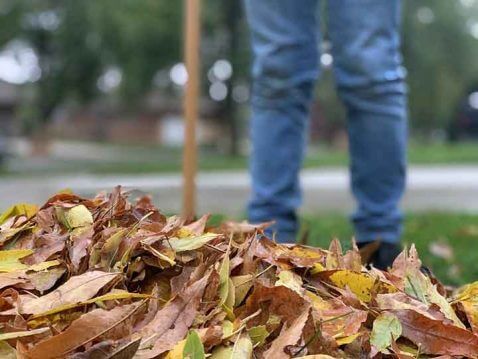 Getting outdoors and working in the yard is great for kids. The experience of completing a task like gardening, or picking fruit, to receive a reward like money is one way parents can teach the value of a strong work ethic!
3. Starting a Dog Walking Service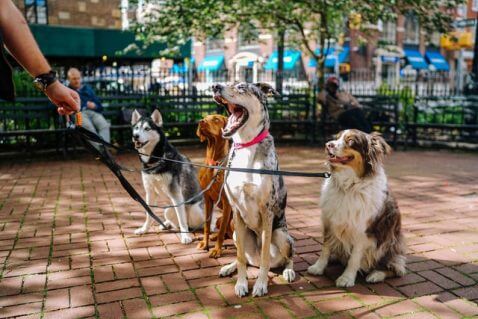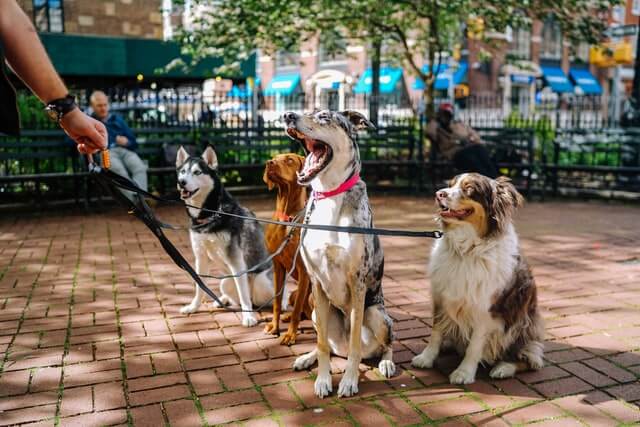 Working with dogs is a valuable and rewarding job that can help earn some extra money. Being in charge of something that requires attention and responsibility at times can teach leadership and the importance of trust; check out the links below!
Any child can benefit from being around a dog!
4. Setting up a Garage Sale
This is a great way to spend time together as a family, teach your children the value of money, and give the kids something they feel like they are a part of. You could even create a "company" for the event! The kids could learn about different positions and duties within an organization and what they like about those roles – while also helping you do some spring cleaning.
Jobs for Kids 11 – 13
Who didn't love having an extra $5 to buy a CD or get some popcorn at the movies? While times have definitely changed, it is more important than ever to motivate your kids to earn money in order to do the fun things they love, even at a young age! All you need to get started is an email address.
Job Ideas That are Right for an 11 Year Old?
Personally, I haven't met an 11-year-old who has ever been excited at the prospect of spending the day in a cubicle. Kids & teens want to have fun, spend time with friends and family, and learn about the world. Help them find a job that keeps them interested and engaged.
You might consider volunteering with your child. A job at the Red Cross or a similar charity is a great activity you can do with your child. Check out some of the benefits of volunteering. Make sure to look for any negative reviews before signing your child up for any job.
5. Crafting for an Etsy Store
Kids are creative – and spending part of your evening with family crafting can be extremely rewarding. Who knows, you may even generate some positive reviews! What a fun way to make some extra cash.
6. Face Painting at Events & Holidays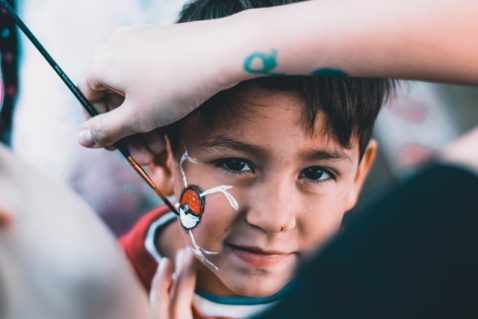 Another fun way to teach your child about economics and let creative children work on their own terms is Face-Painting. Important social aptitude can be developed, and kids can have a great time. Again – we want to make sure work is fun, so they are motivated to continue.
7. Caring for Neighborhood Pets
Caring for a friend or neighbors pet is extremely fulfilling. Kids feel great about helping – and generally love animals. Being in charge of a pet can teach leadership, empathy, and timeliness.
Employment Opportunities for Teens (14 and up)
Finding a job as a teen can be extremely fun, rewarding, and full of valuable information to use in the future. As your child goes through high school, a summer job can be a great use of their free time, plus, having some extra cash at that age is extremely rewarding. Here are some of the many job ideas that may fulfill your child!
Check with your state for the rights your child has regarding employment, and make sure to check for credible business reviews.
8. After-School or Online Tutoring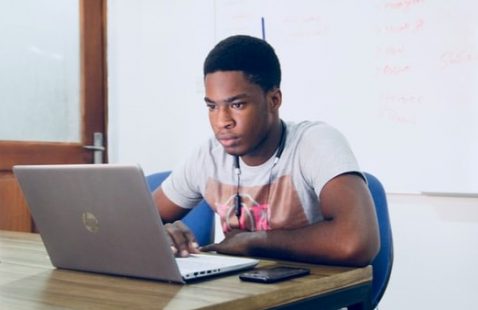 This job could even be done over video – if your kid is good at it, they may generate good reviews and grow their small business into a legit operation!
9. Helping at a Day Care or Babysitter
Working for a daycare means there's never a dull moment. These types of kids' jobs can help foster a good work ethic. As a bonus, they may not be in a rush to start a family of their own when they know how much work it takes to be responsible for a class full of two-year-olds.
10. Working at the Theatre
Not only is there free popcorn – the life experience is free too, and your child can be part of a team! Having a job that requires on-site attendance, keeping regular hours, and learning how to provide customer service is a great way to learn techniques that will help drive success later in their career.
11. Lifeguard
If your teen wants to get their tan going, becoming a lifeguard is one way to earn money at the same time. Plus, getting paid to see their friends at the pool is a pretty cool gig!
12. Food Delivery
Delivery driving has its perks! Your teen can earn great money driving from site to site – and hopefully, save that money for school if that is a part of their goals!
13. Organizing a Car Wash
One of the most classic summer jobs – a car wash. Put in some old fashioned hard work, and you can make great money earning tips.
14. Working at an Amusement Park
Don't see anything your child might like? Don't worry – it is a process, and finding the right fit will require an error or two along the way. Just make sure to help them be safe and check business reviews along the way.
Check out this page for more financial resources.
Pamela is the author of thirty-eight romance novels with more coming out every year. She's best known for her NASCAR romance novels, but writes non-fiction, too. Pamela's a regular columnist for the American Quarter Horse "Journal" and writes for SuperMoney.com where she shares her personal finance tips on how to thrive in this economy.