Article Summary:
We all want our children to succeed and be happy in life. These days, there are more options than ever for kids as they grow up and start their careers. One of the most popular ways is through entrepreneurship, which is why we've compiled a list of job ideas for kids who love to be creative (and earn some cash along the way).
Helping your kids find suitable jobs that helps them mature and learn new skills is a gift that keeps on giving. Working can help children learn the value of money, develop a strong work ethic, and build self-confidence. According to research by the University of British Columbia, they are also more likely to find work as adults, get higher incomes, and are better at career networking.
The study tracked 246,661 Canadian chi revealed that those who started working throughout the year when they were 15 had higher incomes at ages 17 to 25. They also had higher quality jobs at ages 21 to 23. However, not all jobs are made equal, and the benefits diminish when children work too many hours. Therefore, finding a job that your children are interested in and fits their skill set is important. The list below provides various job ideas for kids of all ages and interests to get you started. We then take a deep dive into specific jobs for kids of different ages.
The family business
If you are a business owner or a freelancer, get your child to work with you. Even if you are a W-2 employee, consider turning a hobby into a side business you can do with your child. The study mentioned above found that working for the family business provided the most benefits for teenagers. Try to find activities that play into your children's interests. Even if you work remotely, there are probably microtasks your child can help with, such as data entry, invoicing, and market research.
Parent's helper
Train your child to take on additional chores at home. Babysitting is an excellent first job that is best learned at home under a parent's supervision. If your children are too young to babysit completely unsupervised, enroll them as helpers. Can they assist with laundry, gardening, or cleaning? If you aren't at home that much or don't have other kids to babysit, are there relatives, friends, or neighbors with kids who would appreciate the assistance?
Sell stuff
You can start by getting your children to organize unwanted items and sell them in a garage sale or online. Once they get the sales bug, this business can grow into finding deals and flipping them. Then, your child could join the army of entrepreneurial kids who understand their demographic better than most six-figure marketers and flip hyped merchandise on resale platforms like Grailed, Depop, and eBay.
Landscaping services
There are good reasons mowing lawns, clearing leaves, and tending to gardens are popular gigs for children. Your kids get exercise, spend time outdoors, and can make decent money. You may need to invest in some tools, like a lawnmower and weed wacker (or risk using yours), but finding clients among your neighbors is usually an easy sell. First, get them to make their own flyers and business cards. Then knock on doors with them and let your neighbors know about the services offered.
Build websites
Platforms like Google My Business, WordPress, Joomla, and Drupal are simple to use. A few tutorials and YouTube videos are probably all your kids will need to start creating websites for local businesses. Most small businesses that don't have a website don't need anything complicated either. You may be surprised how much money a kid interested in web design and development can make using free online resources.
Virtual assistant on UpWork or Fiverr
Platforms like UpWork and Fiverr make it easy for teenagers to find clients who need help with data entry, writing emails, graphic design, or content marketing. They may need a little help setting up a profile and researching the going rate for services, but they will be running the show in no time.
Testing apps and websites
Companies like UTest, WhatUsersDo, and UserTest pay users to test the functionality and user experience of websites or apps. Typically, you will need to record your screen and voice to provide feedback on your experience as you go along. All your child will need is a computer and an internet connection. For this type of work, you may want to set up parental controls on the home's router to protect your children from unsuitable content and unwanted attention.
Dog walking and pet grooming services
If your child loves animals, it's hard to think of a better job than getting paid to walk, play, and take care of pets. The chances are there are plenty of dog owners in your neighborhood looking for reliable walkers who can give their pets some exercise and help with grooming. Many dogs need regular baths and daily fur brushing, which are too time-consuming for busy pet owners.
What are some rewarding jobs for kids (organized by age)?
A summer job can be great for children. Activities like baking cookies, setting up a lemonade stand, or lawn mowing are ways for kids and pre-teens to learn good habits while still at home. Career planning does not have to be overwhelming; families can help provide information while also giving the kids a memorable and fun experience.
What types of jobs can children under 14 do?
Children who are under 14 can still gain valuable experience working. However, there are legal limits to the kinds of jobs they can do. Federal law sets the following limitations for children under 14 can only help at home and the following jobs:
Deliver newspapers to customers.
Babysit on a casual basis.
Actor or performer in movies, TV, radio, or theater.
Work as a homeworker gathering evergreens and making evergreen wreaths.
Work for a business owned entirely by your parents as long as you are not employed in mining, manufacturing, or any of the 17 hazardous occupations.
Remember these are the federal laws. State laws may vary. You can check your state's child employment laws here.
What are the rules for agricultural work?
Farm work follows special rules in the United States. Children are allowed to engage in more activities and at an earlier age when they work on a farm. For example, youths of any age may work at any time in any job on a farm owned or operated by their parents or persons standing in place of their parents.
Children with ages between 12 and 13 can be employed in non-hazardous jobs outside school hours on farms that also employ the youth's parent, or with written parental consent. Children with ages between 14 and 15 may be employed in non-hazardous jobs outside school hours. If they are older than 16 they can work in any farm job, hazardous or not, at any time.
On small farms not covered by the FLSA minimum wage requirements, youth may work in any non-hazardous job outside school hours with parental consent.
What is considered hazardous agricultural work?
There are 11 specific hazardous occupations in agriculture that may only be performed by hired farmworkers who are at least 16 years of age. Most involve work with machinery or handling toxic or explosive materials. Some limited exemptions exist that permit 14- and 15-year-olds to perform these otherwise prohibited tasks if they are enrolled in a vocational agriculture program or have received appropriate training.
Minors under 16 may not work in the following occupations declared hazardous by the Secretary of Labor:
Driving or operating a tractor of over 20 PTO horsepower.
Operating or working with a corn picker, cotton picker, grain combine, hay mower, forage harvester, hay baler, potato digger, mobile pea viner, feed grinder, crop dryer, forage blower, auger conveyor, unloading mechanism of a nongravity-type self-unloading wagon or trailer, power post-hole digger, power post driver, or nonwalking-type rotary tiller.
Working with a trencher or earthmoving equipment, fork lift, potato combine, or power-driven circular, band or chain saw.
Working in a yard, pen, or stall occupied by a bull, boar, or stud horse maintained for breeding purposes; a sow with suckling pigs; or a cow with a newborn calf (with umbilical cord present).
Felling, buckling, skidding, loading, or unloading timber with a butt diameter of more than 6 inches.
Working from a ladder or scaffold at a height of over 20 feet.
Driving a bus, truck, or automobile to transport passengers or riding on a tractor as a passenger or helper.
Working inside: a fruit, forage, or grain storage designed to retain an oxygen-deficient or toxic atmosphere; an upright silo within 2 weeks after silage has been added or when a top unloading device is in operating position; a manure pit; or a horizontal silo while operating a tractor for packing purposes.
Handling or applying toxic agricultural chemicals identified by the words "danger," "poison," or "warning or a skull and crossbones on the label.
Handling or using explosives.
Transporting, transferring, or applying anhydrous ammonia.
Projects for Kids under 10
As parents, it is important to make sure the environment is fun. Parents can easily teach responsibility within the family with an activity that has application to the real world. Spending time together and teaching your children valuable skills is a great way to foster success!
What is the Right Job for an 8-Year-Old Child?
Of course, there are the traditional duties, cleaning the dishes, shoveling snow for someone, raking leaves; but research shows tasks that children are interested in and feel fulfilled doing – lead to greater success; not that taking the trash out is a bad thing! In "New Directions for Youth Development," a paper published by Northwestern University – they make the point that repetitive, boring tasks only foster a more negative attitude toward work.
1. Helping adults at home
Household tasks are a great way to learn responsibility at home! Kids love to feel like they are part of the team & helping out. Plus, some encouragement from loved ones can go a long way in developing strong and applicable skills.
2. Working in the garden
Getting outdoors and working in the yard is great for kids. The experience of completing a task like gardening, or picking fruit, to receive a reward like money is one way parents can teach the value of a strong work ethic!
3. Starting a dog walking service (with an adult)
Working with dogs is a valuable and rewarding job that can help earn some extra money. Being in charge of something that requires attention and responsibility at times can teach leadership and the importance of trust; check out the links below! Just remember that you will need to be in charge of the business and have your child as a helper if they are under 14.
4. Setting up a Garage Sale
This is a great way to spend time together as a family, teach your children the value of money, and give the kids something they feel like they are a part of. You could even create a "company" for the event! The kids could learn about different positions and duties within an organization and what they like about those roles – while also helping you do some spring cleaning.
Jobs for Kids 11 – 13
Who didn't love having an extra $5 to buy a CD or get some popcorn at the movies? While times have definitely changed, it is more important than ever to motivate your kids to earn money in order to do the fun things they love, even at a young age! All you need to get started is an email address.
What job ideas are right for an 11 year old?
Personally, I haven't met an 11-year-old who has ever been excited at the prospect of spending the day in a cubicle. Kids & teens want to have fun, spend time with friends and family, and learn about the world. Help them find a job that keeps them interested and engaged.
You might consider volunteering with your child. A job at the Red Cross or a similar charity is a great activity you can do with your child. Check out some of the benefits of volunteering. Make sure to look for any negative reviews before signing your child up for any job.
1. Crafting for an Etsy store
Kids are creative – and spending part of your evening with family crafting can be extremely rewarding. Who knows, you may even generate some positive reviews! What a fun way to make some extra cash.
2. Face painting at events & holidays
Another fun way to teach your child about economics and let creative children work on their own terms is Face-Painting. Important social aptitude can be developed, and kids can have a great time. Again – we want to make sure work is fun, so they are motivated to continue.
3. Caring for neighborhood pets
Caring for a friend or neighbors pet is extremely fulfilling. Kids feel great about helping – and generally love animals. Being in charge of a pet can teach leadership, empathy, and timeliness.
Employment Opportunities for Teens (14 and up)
Finding a job as a teen can be extremely fun, rewarding, and full of valuable information to use in the future. As your child goes through high school, a summer job can be a great use of their free time, plus, having some extra cash at that age is extremely rewarding. Here are some of the many job ideas that could work for your teenager.
Check with your state for the rights your child has regarding employment, and make sure to check for credible business reviews.
1. After-School or Online Tutoring
This job could even be done over video – if your kid is good at it, they may generate good reviews and grow their small business into a legit operation!
2. Helping at a Day Care or Babysitter
Working for a daycare means there's never a dull moment. These types of kids' jobs can help foster a good work ethic. As a bonus, they may not be in a rush to start a family of their own when they know how much work it takes to be responsible for a class full of two-year-olds.
3. Working at the theatre
Not only is there free popcorn – the life experience is free too, and your child can be part of a team! Having a job that requires on-site attendance, keeping regular hours, and learning how to provide customer service is a great way to learn techniques that will help drive success later in their career.
4. Lifeguard
If your teen wants to get their tan going, becoming a lifeguard is one way to earn money at the same time. Plus, getting paid to see their friends at the pool is a pretty cool gig!
5. Food Delivery
Delivery driving has its perks! Your teen can earn great money driving from site to site – and hopefully, save that money for school if that is a part of their goals!
6. Organizing a Car Wash
One of the most classic summer jobs – a car wash. Put in some old-fashioned hard work, and you can make great money earning tips.
7. Working at an Amusement Park
Don't see anything your child might like? Don't worry – it is a process, and finding the right fit will require an error or two along the way. Just make sure to help them be safe and check business reviews along the way.
How can my kid make money?
Introducing your children to the workplace in a safe and fun way can create memories that will last a lifetime. They will learn new skills, gain confidence in themselves, and understand the value of money. Earning income, however modest, will also create opportunities to provide your child with practical personal finance training. For instance, as soon as your child starts working, consider opening a custodial Roth account for them. It's worth noting that you don't need to use the same money your child earns to fund a Roth IRA. Instead, you can create your own retirement savings contribution match for every dollar they make. Grandparents, uncles, and friends can also pitch in.
Kids don't have to be broke. You don't want your children to get their first jobs when they graduate from college. There is a world of possibilities for young minds who are able and willing to work. Learning how to make money to pay for the things they want (and even save for the future) will give them some financial freedom and set them up for adulthood.
Key Takeaways
We have all seen the prodigies on the news or heard about the child who is making millions of dollars reviewing toys on YouTube. But, how can we get our children thinking about how they will one day support themselves – without the message getting lost in boredom? I think the answer to that is – let them choose! Encouraging your child's strengths will only make them more proficient. There are hundreds of opportunities (especially for kids 14 or older) available. Here are a few ideas to start with.
The family business.
Parent's helper.
Sell stuff.
Landscaping services.
Build websites.
Virtual assistant.
Testing apps and websites.
Dog walking and pet grooming.
Setting up a garage sale.
Craftwork for an Etsy store.
Face painting at events and holidays.
Online tutoring.
Babysitting and daycare services.
Working at the theatre.
Lifeguard.
Food delivery.
Car wash.
Amusement parks.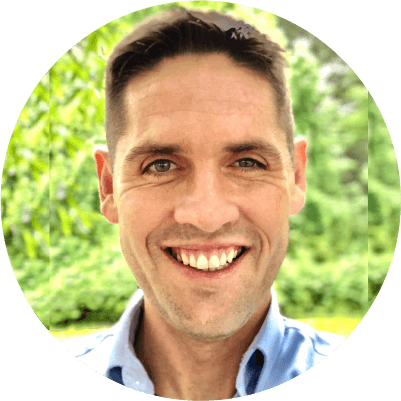 Andrew is the Content Director for SuperMoney, a Certified Financial Planner®, and a Certified Personal Finance Counselor. He loves to geek out on financial data and translate it into actionable insights everyone can understand. His work is often cited by major publications and institutions, such as Forbes, U.S. News, Fox Business, SFGate, Realtor, Deloitte, and Business Insider.