You see them featured on television — wonderkids who made their first million while in high school, serial entrepreneurs who started their first business when they were six. But those kids didn't emerge from the womb knowing how to make money. They started young. You'll need some job ideas for kids if you're thinking of setting them up for success at a young age.
One of our favorite billionaires, Warren Buffet, ran a newspaper delivery business at the age of 13. And this fifteen-year-old launched a start-up with the money he got from Bitcoin. Both are prime examples of why it's never too early to start developing your child's work ethic. So, where do you start?
We've compiled a list of top tips and jobs for tots, teens, and older children alike. They might not be flashy, but they're great starting points!
What is a good job for a kid?
Many jobs are good for kids. However, a lot depends on the age, maturity, and health of the child. We have prepared a whole list of jobs kids can do and arranged by age. However, parents are the best qualified for deciding what type of job is suitable for their children. In general, you want to look for opportunities that help teach kids responsibility, organization, and time management. These skills can go a long way in helping them to establish good work habits, experience, and financial stability.
Projects for Tiny-tots (under 10)
You don't want to be a slave driver, but there's nothing wrong with encouraging a child to earn their allowance the old-fashioned way – with work.
What job can an 8-year-old get?
Of course, there are the usual jobs – raking leaves, feeding dogs, doing dishes – but experts recommend jobs should be interesting to children. In "New Directions for Youth Development," a paper published by Kathryn Hynes and Barton J. Hirsch from Northwestern University, the point is made that a dull and uninteresting job fosters a negative attitude toward work.
For that reason, we suggest keeping it simple yet fun.
1. Helping Relatives Around the House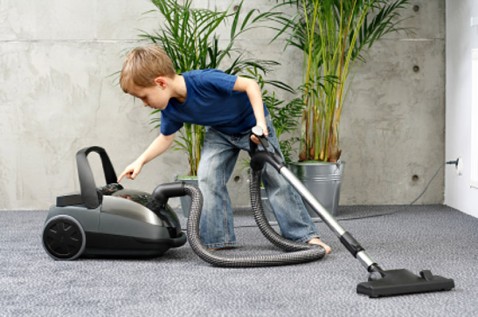 Does an elderly aunt need help vacuuming and sweeping her floors? Does grandpa need help cleaning out the garage? Most kids love helping the grown-ups, especially if they get a treat afterward.
2. Fruit and Vegetable Picking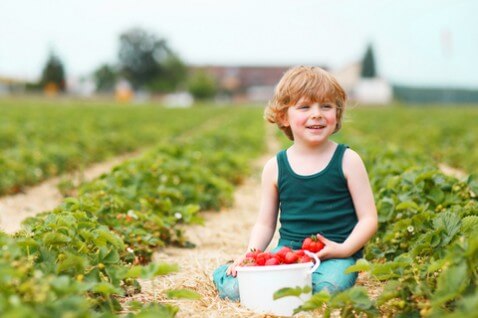 Do you have an excess of vegetables in the garden that need picking (and maybe eating)? Or bushes full of berries that you can use to make jam? Offer to pay them for their harvest.
3. Dog Walking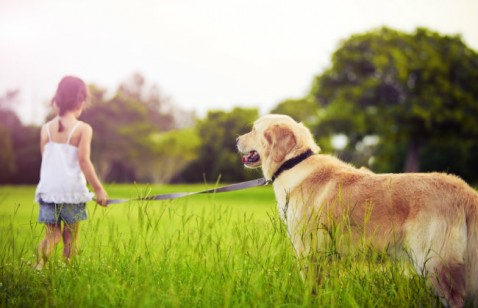 Does your neighbor need their canines walked? Most kids love animals. This is a simple and fun way for children to get some exercise and make a little cash at the same time. You can also check out this app called Rover to walk dogs or dogsit for someone in the neighborhood.
4. Selling Toys at a Garage Sale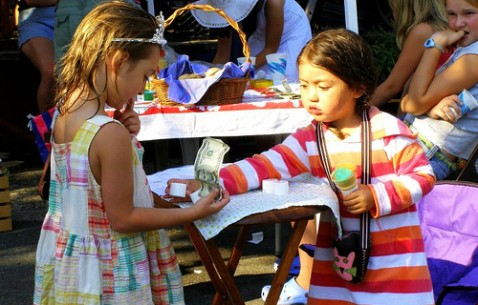 Let them help you set up a garage sale, complete with signs and fliers. During the sale, encourage them to sell their old and unwanted toys for cash to go in their piggy bank. You might be surprised at how motivated kids become when they realize their "junk" can make them money.
Try to keep your kids away from tedious, monotonous jobs. Make sure whatever they do is interesting and that they're rewarded for their efforts.
Jobs for Tweens (11 – 13)
At this age, your tween would probably love to earn some extra cash on top of their allowance. These are the days of video games and music downloads–-all of which cost money. Motivate your teen to pay for those "extras" themselves.
What job can an 11-year-old get?
Once again, try and keep it interesting. You don't want to burn them out on the concept of working for a living before they have to. These are jobs for 12-year-olds or children who are a little younger but are already acting like a tween.
5. Craft Selling on Etsy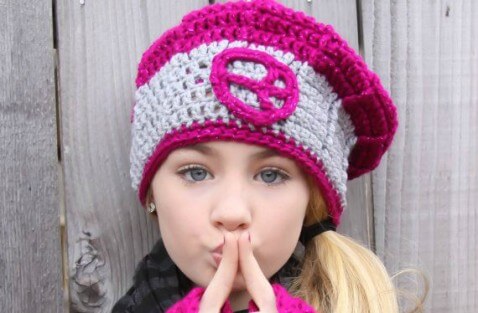 With the advent of eBay and Etsy, it's easier than ever for your kids to sell their crafts and art. Help them set up their own store to sell something they already enjoy making, like scarves or dream-catchers. Market it as a way to finance their college fund or their next "discovery" trip, and you may be surprised by how well their store does.
6. Face Painting at Events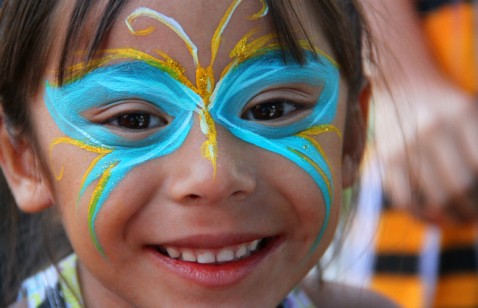 If your child is artistic, encourage them to set up a booth at a local fair or market to paint faces. If there's a holiday coming up like Halloween or St. Patrick's Day, there are tons of events they could generate some cash with a bit of face paint.
7. Neighborhood Pet Care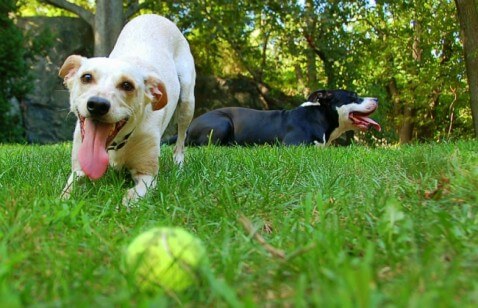 Does your child love animals? You'd be surprised how many large animal owners need help during the summer. Heck. Even small animal owners need help. If they're okay with walking, playing, and grooming pets of all sizes, have them hang up a flyer at the local veterinarian's office.
Employment Opportunities for Teens (14 and up)
The good news is the older your child is, the easier it will be to search for a job. The bad news is the Department of Labor limits the hours (and at what age) children can work. So check with your state's labor board before sending them for a job interview. There's a whole host of fun jobs for kids, though. Here are our favorite kid jobs:
8. After-school Tutoring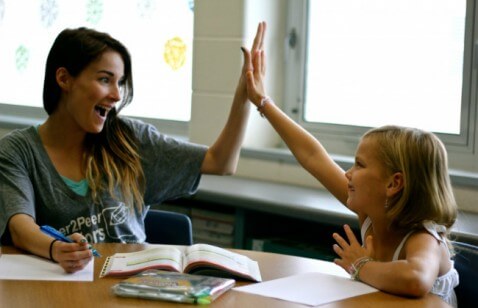 If your kid is good at a specific subject, have them offer tutoring services to other students after school. They can motivate the younger generation to do better in school and build their self-esteem at the same time. Teenagers can make decent money if they market themselves to wealthy families looking for a sitter who can also help with homework.
9. Day Care Helper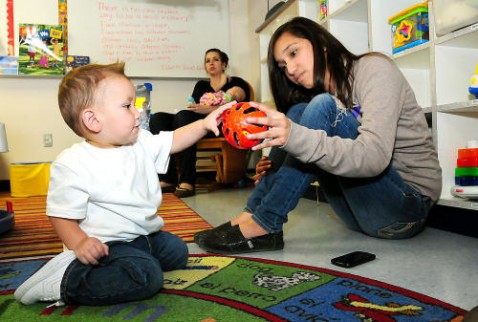 Who doesn't like clowning around with other children? Working for a daycare means there's never a dull moment. Well, except for nap time. Zzzzzz. These types of kids' jobs can help foster a good work ethic. As a bonus, they may not be in a rush to start a family of their own when they know how much work it takes to take care of a class full of two-year-olds.
10. Usher at a Movie Theater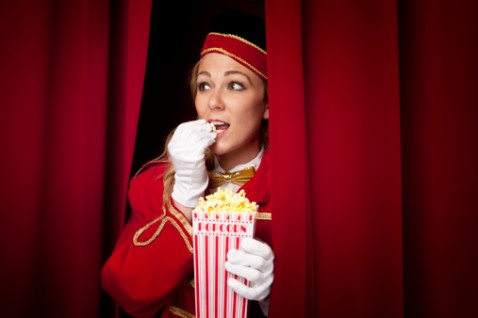 Working for a movie theater is a great way to see friends and earn money. Free movies and popcorn, too. What more can we say?
11. Lifeguard at a Local Pool or Gym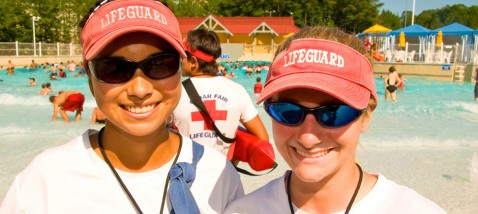 If your teen wants to get their tan going, becoming a lifeguard is one way to do it and earn money at the same time.
12. Pizza Deliveryman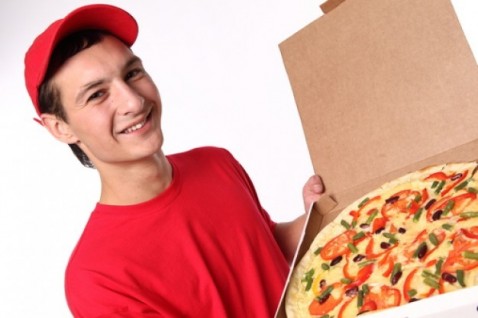 If your teen has a license, pizza delivery is both lucrative and fun—no tedious desk job.
13. Car Washer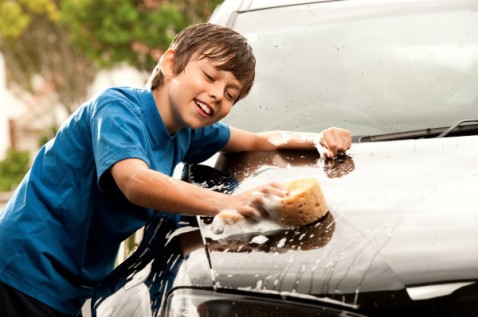 This is a job anyone can do, and earn great tips doing it.
14. Amusement Park Worker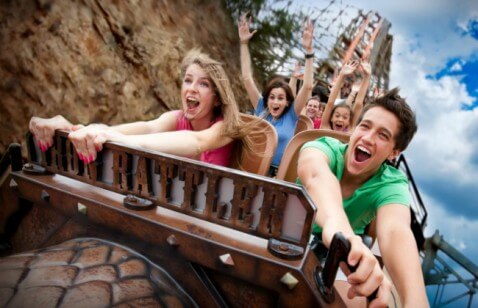 Amusement parks are a blast to work for and a great way to meet new people. Discounted passes and unlimited access to rides is one of the many perks of this job.
Don't see anything your teen might like? Never fear. Here's an A-Z listing of jobs guaranteed to stir your child's creative juices. If you click on this site's homepage, you'll find plenty of other links geared toward educating them about exciting and unique jobs.
Whatever vocation your child selects, insist they stay safe. Never send your child to work for someone you don't know or trust. Accompany them to unknown neighborhoods and have them work somewhere else if the location is too shady.
Ensure their job doesn't interfere with their schoolwork either and don't let them get ripped off by less than honest neighbors. Most importantly of all, teach them the importance of not just earning that money, but saving that money.
Pamela is the author of thirty-eight romance novels with more coming out every year. She's best known for her NASCAR romance novels, but writes non-fiction, too. Pamela's a regular columnist for the American Quarter Horse "Journal" and writes for SuperMoney.com where she shares her personal finance tips on how to thrive in this economy.