After dreaming about building a home, you've finally found it – the perfect piece of land. But it's not cheap and you need a loan to make your dream a reality. Luckily, there are options available to finance your land purchase. Here's everything you need to know about finding land loans.
Can you borrow money to buy land?
Yes. However, it may be more difficult to find and qualify for a bare land loan. Lenders consider land loans riskier than a home loan.
With a traditional home loan, your home is used as collateral. So, should you default on your mortgage, the bank could take your house and sell it to get its money back.
When you're purchasing a piece of unfinished land, however, you have secured the loan with a less valuable piece of collateral. While the bank can sell the land, it's more difficult to resell than a house.
Types of land loans
When shopping for a land loan, the first thing to understand is what type of loan you need: a finished lot loan or a raw land loan.
Raw land loan
If you're dreaming of putting a house on a completely undeveloped piece of land, you're going to need a raw land loan.
Purchasing vacant land means you're that much further from actually building your home. Therefore, lenders view this type of loan as a riskier product than a regular mortgage. There will likely be no utilities on site and there may not even be any public road access.
But having a large down payment, good credit score, and a low debt-to-income ratio will make you a more attractive loan candidate.
Finished lot loans
If you're purchasing a lot in a housing development or an established neighborhood, you're going to need a finished lot loan. It's typically easier to find and qualify for these loans as they are deemed less risky than vacant land loans.
That's because, with a finished lot, you're one step closer to construction than with a piece of raw land. A finished lot will likely have utilities on site as well as public road and sewer access.
What should you consider when shopping for a land loan?
Here are four important factors you should pay attention to when reviewing your loan options:
Down payment
Raw land loans require a larger down payment than a traditional home mortgage or a finished lot loan. Your lender will likely require a down payment of 30% or more to compensate for the loan's additional risk.
Interest rates
Because of the increased risk, a loan on a piece of raw land will have a higher interest rate than a loan on a traditional home mortgage. Carefully review the APR terms as this will affect your monthly payment and overall cost of your loan.
Short loan duration
Most lenders don't want to hold liens on a vacant piece of land that won't ever be developed. Being so, most land loans come with a shorter loan duration than the typical 30-year mortgage. A shorter loan duration will increase your monthly payments.
Multiple closing costs
With a typical land loan, you can expect to pay three different closing costs: the initial loan to purchase land, the second loan to finance construction, and the third loan to combine these first two loans into a traditional 15 or 30-year mortgage.
To save time and money, some lenders offer a single close loan (also known as an all-in-one loan). With this loan, you can purchase the land and complete construction without the need for several different loans.
Once the construction phase is complete, the loan will convert to a permanent home mortgage loan. This can save a significant amount of time and money in the end.
Top financing options available
You'll want to spend time exploring your options to ensure you choose the right one for your needs.
Compare the different terms offered by lenders including the annual percentage rate (APR), down payment, and closing costs. When searching for a lender, you'll want to consider these financing options:
Here are five financing options to consider:
Get a mortgage
Explore financing options with local banks, credit unions, and alternative mortgage providers that are located near the land you want to purchase. They are more knowledgeable about the community and the local market. But keep in mind that some lenders may be hesitant to lend to you if you don't already live in the area.
To qualify for a loan, you'll need to show that you are a strong applicant with a high credit score, a low debt-to-income ratio, and have a large down payment. They may also want to understand your timeline for building on the land, so be prepared to walk them through your plans during the application process.
Home Equity Line of Credit (HELOC)
If you have significant equity in your home, you may be able to borrow against that equity to help fund your purchase. Doing so could potentially cover the entire cost of the land without the need for additional loans.
Additionally, the APR on a HELOC may be lower than the APR on a land loan. There are risks, however. If you default on your payments, your home can be taken by the bank.
Personal loan
Obtaining a personal loan is generally a faster process than applying for a land loan from a bank. Because unsecured personal loans aren't secured by collateral—like your home—factors like your income and credit score will be taken into account when you apply.
The higher your credit score, for example, the better your rate will be. However, there are personal loan options for all types of credit and financial profiles.
See what you qualify for with personalized loan offers from leading lenders. Doing so will not affect your credit score.
Owner financing
With owner financing, the person selling the land will play the role of the lender. He or she will lend you the money you need to complete the purchase. If you pursue owner financing, make sure you do your due diligence to ensure that the property title is clear.
Section 502 loans
The Section 502 Direct Loan Program is offered by the U.S. Department of Agriculture (USDA). It is intended to help low-income borrowers purchase a home or a land in a rural area.
Start shopping
Borrowing money to buy land is possible, but it can be difficult to find and qualify for a loan. So, we've made it a little easier for you to do so. If you're ready to find a lender, head to our home loan reviews page to compare lenders side-by-side today.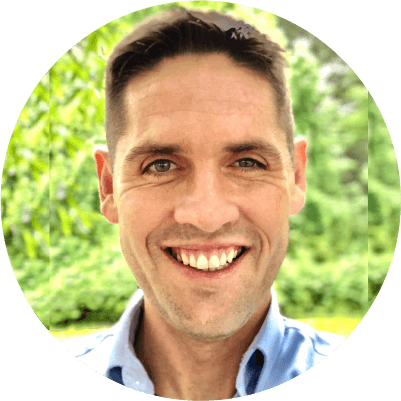 Andrew is the Content Director for SuperMoney, a Certified Financial Planner®, and a Certified Personal Finance Counselor. He loves to geek out on financial data and translate it into actionable insights everyone can understand. His work is often cited by major publications and institutions, such as Forbes, U.S. News, Fox Business, SFGate, Realtor, Deloitte, and Business Insider.