Everyone who is a fan of the basketball great LeBron James, knows that he has deep roots in his hometown of Akron, Ohio. This is proven even more evident by the news released by ESPN that James will be paying for 1,100 kids to go to college.

The LeBron James Family Foundation has partnered with the University of Akron in this special program available to kids who currently participate in his "I Promise" program.
James commented on the announcement stating, "I think it's probably one of the best things I've ever been a part of. This is very special to me." He continued by saying that "as a kid growing up in the inner city and as an African-American kid, you don't really think past high school because it's not possible or your family can't support you."
He also shared the news via his Twitter feed:
Every single kid who finish my program will go to college for FREE! #Tryingtomakeadifference @LJFamFoundation

— LeBron James (@KingJames) August 13, 2015
This announcement came during one of the "I Promise" program's events on Thursday. Scott Scarborough, current president of the University of Akron, estimated that a four-year scholarship to the school costs about $38,000. That means that if all 1,100 kids who are currently enrolled in the program completed the necessary requirements for a scholarship, LeBron would be footing a $41,800,000 college tuition bill.
But it doesn't stop there. There are an additional 1,200 students who are expected to join the "I Promise" program over the next four years, which could bring the total number of students eligible for the scholarship up to 2,300 and the total bill up to $87,400,000.
ESPN also reported that the university will be renaming its College of Education after James' foundation.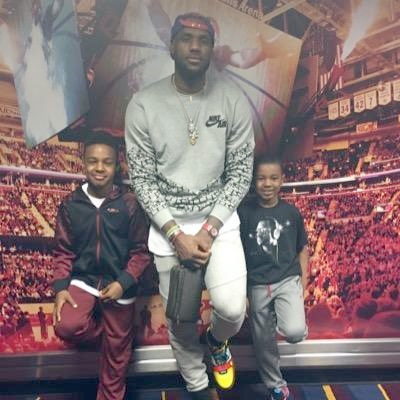 In order to qualify for the scholarship, students will need to fulfill both attendance and grade requirements as well as completion of the "I Promise" program.
The first students to receive a scholarship from this program will not be attending college until after they graduate high school in 2021. The program starts for third graders in the Akron Public School system and continues through middle school.

Jennifer Leonhardi was born and raised on Catalina Island, giving her a unique small town perspective and focus on community. With a degree in Sociology, she now primarily enjoys writing, largely based on her own experiences, on topics such as financial assistance programs, issues concerning the home and family, and socioeconomic trends.