When you cannot meet your financial obligations and your lender agrees to adjust the terms of your loan, they may offer a loan modification package. Some people call it restructuring or a workout plan. Regardless of the name, the intent is to make your loan more affordable. Although nobody plans to need a loan modification when purchasing a home, sometimes homeowners just need a little help to get back on track. Mortgage delinquency rates are actually higher than for credit cards and consumer loans.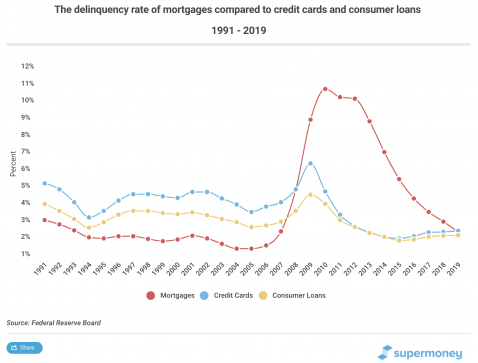 What is loan modification?
While you can request a modification for any type of loan, loan modification typically applies to home mortgages. The specific terms of the modification vary based on the lender. However, some changes might involve:
A new mortgage rate.
A new, affordable monthly payment amount.
An extended loan term.
Legal fees and foreclosure costs incorporated into the new amount.
Re-amortization of the new amount.
If you're a homeowner who is underwater on your home loan, you owe it to yourself to investigate whether a home loan modification is right for you.
What's the difference between a loan modification and refinancing?
Both modification and refinancing share a goal of securing more affordable payments. However, loan modification does so by adjusting a borrower's existing loan — altering the terms and rates in favor of more desirable ones. Refinancing, on the other hand, acquires more favorable terms by replacing the loan with an entirely new one.
Are you eligible for loan modification?
If you're looking into a loan modification, you may want to pursue a federal program designed to facilitate them.
Freddie Mac, for example, offers a program called Flex Modification. The Flex Modification program is designed to provide payment relief for homeowners struggling to afford their monthly mortgage payments.
By adjusting your rates, modifying your repayment term, or setting up a forbearance agreement, Flex Modification can lower your mortgage payments by as much as 20%.
However, a loan modification isn't right for everyone. The people who benefit the most are those who have a steady income and:
Face losing their home due to a financial hardship.
Have a mortgage that is larger than the value of their home.
Have fallen behind on their mortgage payments and face foreclosure.
Can no longer afford their loan due to an adjustable rate mortgage (ARM).
Have a higher than the average fixed interest rate on their loan (2% or more over current market).
Different lenders will have different requirements, but there are two things almost every lender looks for. First, you must have undergone an eligible financial hardship (e.g. medical bills, divorce, death in the family) — to necessitate the modification. And second, you must have steady enough income to prove that you will be able to make your payments on the modified loan.
To be eligible for Flex Modification for your primary residence, for example, you must be 60 days or less delinquent on your payments — less than three monthly payments past due. You must also have undergone an eligible hardship and must have steady income to support upcoming monthly payments. You can read more details on Flex Modification eligibility here.
Where can you go for a loan modification?
Government loan modification programs
Up until the end of 2017, the Home Affordable Modification Program (HAMP) helped homeowners at risk of foreclosure reduce their monthly payments to an affordable amount. This program is no longer available but there are others you should consider.
The Hardest Hit Fund (HHF) is another federal program. Founded by the U.S. Treasury in 2010, the HHF seeks to help homeowners who were hit hardest by the subprime mortgage crisis. Click here to find out which states are eligible for HHF aid.
In some states, there are also state-level programs available, like Cal Vet Modification.
You could also check out the 538 program, a modification plan run by the United States Department of Agriculture (USDA) for low- and mid-income multi-family rural housing.
Private loan modification programs
Rather not deal with the red tape of a government program? Not to worry! There are also private loan modification programs available through some banks. These include:
CitiMortgage Homeowner Assistance Program.
JP Morgan Chase Homeownership Preservation Office.
How to get started
So you're ready to pursue a home loan modification. What steps should you take from here?
Learn before you apply. Never go blindly into any situation, especially one involving your home and income. Learn what you can about guidelines and restrictions for your chosen program. Find out exactly what your lender offers in the way of assistance.
Prepare your documentation. If you think that applying for a loan modification is just about filling out an application, think again. In addition to supplying evidence of your hardship and proof of income, you might also need:

Your most recent tax return
Accounting of all other assets, mortgages, and outstanding balances on credit cards or other loans
Government Monitoring Data form

Contact your lender. Contact your lender and start a discussion regarding the evaluation process. Be sure to document any conversation you have with your lender.
Seek advice from experts. Whether it's someone you know who has experience with your specific program or loan modifications in general, more information is always better. Talk to someone who can let you know what to expect and what to shoot for in your modification.
Fill out an application. Once you're armed with the knowledge and documentation you need, you're ready to apply for loan modification.
Know your obligations. Congrats! Your application has been approved. Now that your home loan modification is underway, be sure to understand how much you're paying each month, as well as who you're making those payments to. And as always, be sure to make your payments on time!
Conclusions
No one ever thinks they'll default on their mortgage. But unexpected hardships happen. If you find yourself struggling to make payments, it's essential that you understand your options, and modify your loan into something you can afford.
Looking to get the best terms on your home mortgage, so you never have to worry about modification? SuperMoney can help! Check out side-by-side comparisons of of the best mortgage options on the market. Or if you'd rather pursue refinancing than modification, we can help with that too.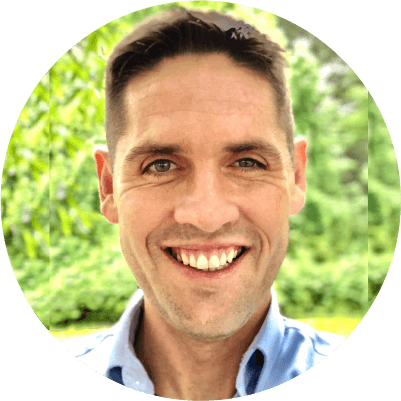 Andrew is the Content Director for SuperMoney, a Certified Financial Planner®, and a Certified Personal Finance Counselor. He loves to geek out on financial data and translate it into actionable insights everyone can understand. His work is often cited by major publications and institutions, such as Forbes, U.S. News, Fox Business, SFGate, Realtor, Deloitte, and Business Insider.