Driving's a risky business. In 2012 alone, there were 5.42 million police reported vehicle traffic crashes.
It is also expensive. In the same year, the average collision claim cost was $2,950. That does not include the medical expenses and productivity loss associated with motor vehicle accidents, which was over $99 billion – the equivalent of $500 for every licensed driver. This explains, at least partially, why insurers charge so much for auto coverage.
According to data from the National Association of Insurance Commissioners, Americans spend an average of $797 a year per vehicle, and the average household has two vehicles. The good news is you can lower your car insurance rates significantly if you can prove you auto insurer you present less of a risk than the average Joe.
Auto insurers offer discounts on car insurance rates based on the following five factors.
Vehicle equipment. Think ABS, airbags and daytime running lights.
Driving record. This is huge. If you have been without an accident for five years, you will save around 25 percent on all auto insurance coverage.
Driving training. In most states you get a 10 to 15 percent discount if you take a defensive driving course (you can do them online).
Affiliations. It's not only members of the armed forces who get a break. Members of alumni associations, professional organizations (accountants, lawyers, doctors) and student organizations could also qualify for a reduction.
Customer loyalty. If you insure more than one car, you could save up to 25 percent on most coverage. You save even more if you bundle other policies, such as your homeowners or renters insurance, with the same company.
4 Ways To Lower Your Car Insurance Rates
Here are four great ways you can lower your car insurance premiums. Some of them may surprise you.
1. Shop Around For Lower Rates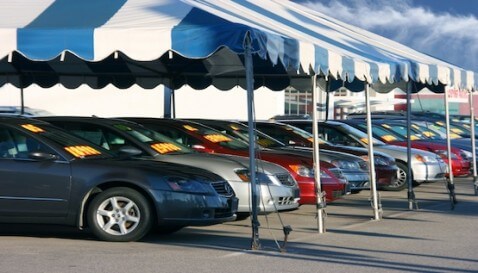 Although all auto insurers claim to calculate premiums based on the risk you present as a driver, the results of those calculations vary wildly from one company to another. So it pays to shop around.
A 2012 study by the Consumer Federation of America (CFA) that looked into the four largest auto insurers nationwide: State Farm, Allstate, Progressive, and GEICO, revealed that over half of the quotes for minimum insurance coverage to drivers with a clean record living in moderate-income neighborhoods were still over $1,000 and over a third exceeded $1,500.
What is even more alarming is the range of quotes given to the same person. One woman in the study received quotes ranging from $762 to $3,390 when providing the same information to insurers.
2. Install an Anti-Theft System
Professional thieves are like the rest of us: lazy and with a well-honed instinct of self-preservation. If they can choose between a car that is hard to break in–or can be recovered quickly–and one that does not have an anti-theft system, they go for the easiest option. Insurers know this. Which is why most insurers offer discounts of up to 35 percent on comprehensive insurance premiums to policyholders who have an approved theft protection system installed.
For instance, GEICO gives a 25 percent discount to policyholders who install a LoJack vehicle recovery system in their vehicles. If your vehicle is stolen and you report it to the police, they can activate the hidden transmitter and track it.
The one-time fee ranges from $700 to $1000. Notice, however, the discount only works with the comprehensive insurance component of your coverage and only applies to states and counties which offer LoJack coverage – as of 2014, 28 states offered coverage.
3. Buy an Insurance-efficient Car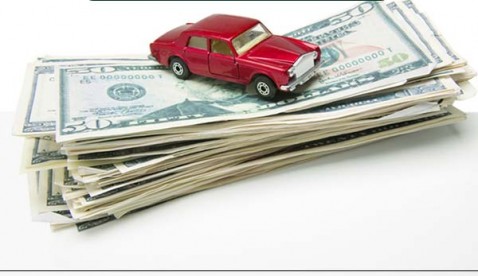 If you include collision coverage in your policy, which covers your vehicle for physical damage whether or not you're at fault, your rates will vary dramatically depending on the make, model, and year of the car you drive.
So, if you're planning to buy a car, check out this year's Insurance Collision Report, published yearly by The National Highway Traffic Safety Administration. This report compares different makes and models of passenger cars, utility vehicles, light trucks, and vans and assigns them a score based on their collision coverage cost.
SuperMoney Tip: Even if you have already decided what type of vehicle you want to buy, you can save money by buying the most insurance efficient vehicle within its class.
Let's say you have your heart set on a sexy two-door sports car and you are debating whether to get a BMW Z4 convertible or an Audi TT 4WD. From an insurance perspective, the choice is obvious. The BMW has a rating of 111, which means it is only 11 percent more expensive to insure for collision coverage than the average vehicle. The Audi, on the other hand, has a rating of 198, which means your collision coverage would be 98 percent higher than average: nearly double the BMW's rate.
In 2013, there was a bit of an upset in the rankings for the vehicles with the best insurance rates. In the past, minivans dominated but last year, crossovers and SUVs took over, which means you don't have to look like a soccer mom–no offense–to get competitive insurance rates. However, the cheapest model to insure for collision coverage in 2013 still was a people carrier, Chevrolet Express 3500 series, which had a score of 35. The most expensive vehicle to insure was the Ferrari California convertible, with a jaw dropping rating of 568.
One thing you don't have to worry about when buying a car is its color. Despite it being a popular myth, the color of a car has no bearance whatsoever on insurance costs. So go crazy and pick the Passion Red version of your favorite model without the slightest twinge of guilt.
4. Get a Better Job And Go To College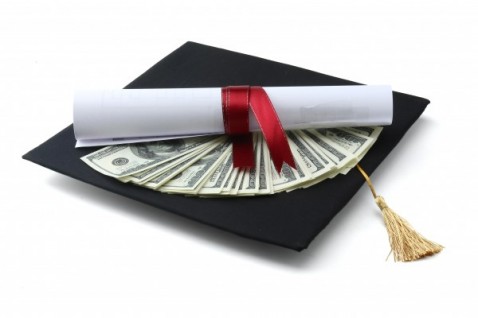 According to a 2013 report by the Consumer Federation of America (CFA), auto insurers charge higher rates to drivers with less education and lower-status jobs, regardless of their personal driving record. I know, charming. The study showed that GEICO regularly charged a factory worker with a high school degree more than a plant supervisor with a college degree. And we're talking about the minimum liability coverage that all states, except New Hampshire, require drivers to purchase by law.
The rate differences are remarkable: 45% more in Seattle ($870 vs. $599), 40% more in Hartford ($1299 vs. $926) and 33% more in Oakland ($922 vs. $693).
What is even more shocking is that the bias toward wealthier drivers exists even when their driving records are bad. In two thirds of the quotes studied by the CFA report rates were higher for drivers with clean records than for wealthier and more educated drivers who had been responsible for an accident. And we're not talking pennies either. In three-fifths of the cases, the rates were more than 25 percent higher for the lower-income and less educated drivers with clean records.
SuperMoney Tip: It's worth keeping this bias in mind when you fill in your next quote request. There's probably little you can do in the short-term to improve your job and education level, but you should treat auto insurance quote forms as a job interview and make sure you present yourself in the best possible light.
Think Like An Insurance Company
A lot of what determines your auto insurance premium is out of your control, such as where you live or the mistakes you made in the past. However, as a customer there are many things you can do to save money on car insurance. For instance, you can reduce your coverage, pay your yearly premiums all at once, get good grades (if you're a student), build a good credit score, choose paperless billing, keep your mileage down, or buy a car with side and full-front seat air bags.
The key is to think like an insurance company and find ways to reduce your liability as a policyholder. That requires you to reduce your risk of being in an accident and–in the event of an accident–minimize the risk of serious injury. Now, that is what we call a win-win situation.
Illustration courtesy – Christopher Hebert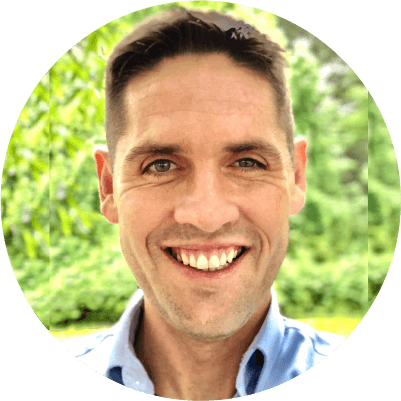 Andrew is the Content Director for SuperMoney, a Certified Financial Planner®, and a Certified Personal Finance Counselor. He loves to geek out on financial data and translate it into actionable insights everyone can understand. His work is often cited by major publications and institutions, such as Forbes, U.S. News, Fox Business, SFGate, Realtor, Deloitte, and Business Insider.