Loyal3 has shut down and is no longer available to new customers.
Click here to check our list of best online brokerages.
Loyal3 is a new entry into the hungry pack of online discount stock brokers. However, it's different to any of the other brokerage firms we've reviewed. While other wholesale brokers offer low commissions and trading fees, trading on the stock market is completely free with Loyal3. Yes, you read correctly. There are no buying or selling fees or commissions to worry about.
How Does Loyal3 Work?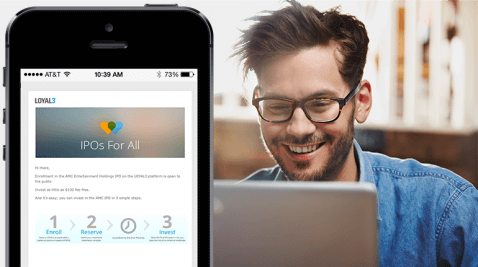 Obviously, Loyal3 does not make money from trades, so how does it make a profit? Loyal3 makes money from the companies selling their stock, not from investors. Not only do companies generate capital from small-time investors who may otherwise not invest in the stock market, they also use stock ownership as a tool to strengthen brand loyalty among customers. Starbucks, Best Buy, and Aeropostale are a few of the companies they have partnerships with.
Research shows that even modest shareholders in a company spend around 50% more and refer twice as many people to their products. Apparently, the ultimate way to keep your customers loyal to your products and services is to get them to buy a chunk of your company.
The True Cost of Fees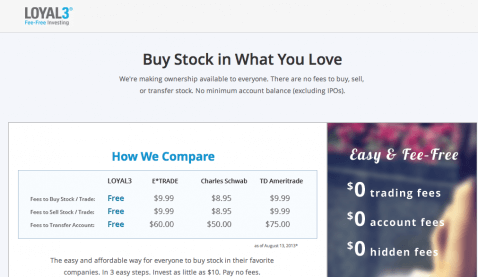 Not having to worry about trading fees is a huge deal, especially for novice investors who don't have much capital.
To illustrate, imagine you're a new investor who wants to get his feet wet and buy some stock. You only have $1,000 to play with, so you go to your friendly online discount brokerage and invest in your favorite stock.
Even with the cheaper discount brokerage, each trade will cost you around $20. If you pay $20 to buy the stock and $20 to sell it, that's $40 in fees for a $1,000 investment, or put another way 4% of your capital. This means you need to get a 4% return on your trade just to pay for the right to play. Throw in inflation, which is usually around 3%, and you need to make 7% just to break even.
With Loyal3, there are no hidden fees, no transaction fees, and certainly no advisory fees. So what is the catch?
"The Catch" of Loyal3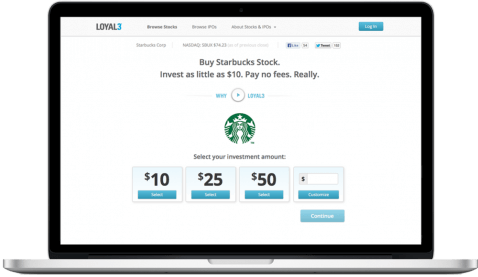 Although trading with Loyal3 really is free, there are some limitations you must consider.
Limited Pool of Companies: If you choose to invest with Loyal3, you can only buy stock in companies that have a special arrangement with Loyal3. This makes it harder to create a diversified portfolio.
Batched Buy and Sell Executions: Buy and sell orders are not done in real-time. Loyal3 batches buy and sell orders which may take a day to be executed. This is not a huge deal because Loyal3 is not likely to attract many day traders looking to time the market. However, not being able to time when you buy or sell stock means you probably won't be getting the best price available for that day.
No Investment Training: Loyal3 provides zero investment guidance. They don't provide tools to diversify your investments by asset allocation, nor does it provide the analysis tools you would expect from an online broker platform.
No Retirement Accounts: This is the biggest problem I have with Loyal3's service. I get that this is not a professional trading platform and that their target audience are novice investors who just want to say they own a piece of the companies they love, but not offering beginner investors the option of placing their stock in a tax-efficient IRA is a missed opportunity.
Benefits of Loyal3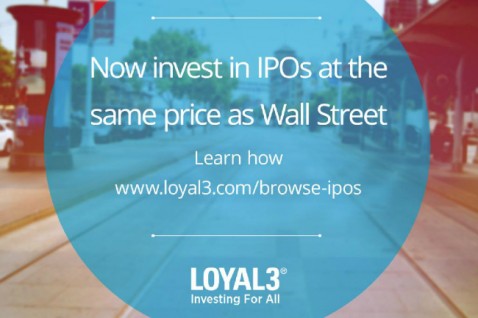 Play for Free: Did I mention stock trades are absolutely free?
Simple to Use: Loyal3's simple website allows you to buy stock in a couple of minutes with minimum fuss or hassle.
No-Minimum Investment: Loyal3 allows customers to buy as little as $10 in stock. This opens the stock market to practically everyone and allows people who otherwise wouldn't even consider investing in stock to get started.
Asset Accumulation: The site allows you to automatically buy a set amount of stock every month. Seeing your stock portfolio is fun and a great way to save money. The way Loyal3 works also trains beginner investors to adopt a buy and hold strategy, which many experts consider to be the smartest way to consistently make money on the stock market.
Loyal3: Just a Gimmick?

Loyal3 is a cool marketing gimmick that allows average Joes and Janes to invest in companies they love and want to own a piece of, without charging them any trading fees. Unfortunately, Loyal3 doesn't offer any investment guidance or the opportunity to invest in an IRA, which would be a great service to the novice investors they target.
Nevertheless, as marketing gimmicks go, Loyal3 is pretty awesome. Instead of giving away meaningless points and crappy gifts, corporations can use Loyal3 to make consumers feel like they're owners. That is what I call a loyalty program.
For more information on Loyal3, visit our Loyal3 reviews section.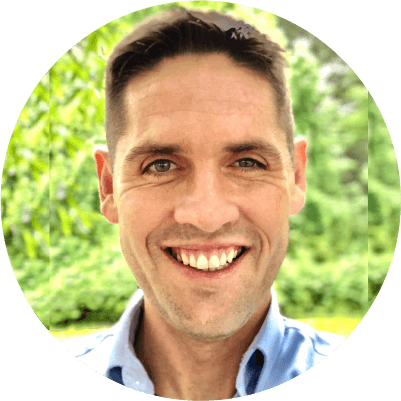 Andrew is the Content Director for SuperMoney, a Certified Financial Planner®, and a Certified Personal Finance Counselor. He loves to geek out on financial data and translate it into actionable insights everyone can understand. His work is often cited by major publications and institutions, such as Forbes, U.S. News, Fox Business, SFGate, Realtor, Deloitte, and Business Insider.