Every year $16 billion in credit card rewards go unclaimed, according to a 2011 report by Colloquy, a loyalty research company. That represents a third of all credit card loyalty points issued, an estimated $48 billion a year. To get a feel of the scale of the credit card rewards sector, consider that $48 billion is more than the total currency circulation in many developed countries, including Canada, Switzerland, and Australia.
So why do so many people let their credit card rewards go to waste? Some are confused by how loyalty programs work. Others mistakenly believe they can only be used to pay for flights or other travel-related expenses. This article will provide a brief introduction to how credit card rewards programs work and highlight some nifty ways you can maximize the benefits they offer.
How It Works
Banks and credit unions make a fortune off credit cards. In fact, according to a 2012 report to Congress on the profitability of credit cards, banks make more money from credit cards than from any other banking activity. So the competition for creditworthy consumers is brutal. Credit card issuers want your business and are willing to invest big bucks to buy your loyalty.
There are two basic types of credit card rewards programs: miles/points and cash-back.
Miles/points programs give customers a point – or more – for every dollar spent. You can then use those points to buy things from sellers affiliated with the rewards program. For instance, if you have a Hilton HHonors Visa Signature® card, you could spend your points on free stays at a Hilton hotel and many other perks. The value of a point or mile varies, but it's generally safe to consider each point as a cent. So if you have 20,000 points, you have around $200 to spend.
With cash-back programs, for every dollar you spend, you get a percentage back in cash. For example, if you get a Capital One Quicksilver Cash Rewards Credit Card, you will receive 1.5 percent cash back on every purchase you make. So if you spend $2,000 on a flat-screen TV, you get $30 in cash back. Depending on your expectations, that may or may not sound like much. However, when you consider the highest interest rate offered by a bank in 2012 for a savings account was 0.87 percent (Ally Bank), then a 1.5 percent return on the money you spend – not save — is a great deal.
Don't Use Points/Miles to Buy Flights

Buying flights with points or miles is a painful and thankless experience. Airlines reserve their best seats and routes to cash-paying clients, so you may have to settle for red-eye flights with long layovers and indirect routes. This is particularly problematic when you're trying to match your itinerary with a travel partner who doesn't have miles to spend. Instead, use your credit card to buy your flights and use your miles to either treat yourself to a flight upgrade or pay for other expenses that are easier to purchase with miles, such as car rental and hotels.
Build your Perfect Fantasy Lineup of Cards

Credit cards are like football players, they all have their strengths and weaknesses, and their efficiency depends on your particular game plan. Maximize your potential for rewards by choosing the credit cards that best fit your budget. To illustrate, if you have a family of five and spend a lot on groceries, you should probably have a card like the Blue Cash Preferred Card from American Express® in your wallet. It offers 6 percent cash back on up to $6,000 a year in groceries. Although it has a $75 annual fee, it will pay for itself after you spend $1,250 in groceries.
If gas is your big expense, you may consider the Pentagon Federal Platinum Rewards Visa Card, which has unlimited 5 percent cash back on gas: a real winner for road warriors. However, you need crazy-good credit to qualify, so don't feel bad if your application is rejected.
Jump Start Your Points Balance with Generous Sign-up Bonuses

Although a large sign-up bonus should not be the only factor to consider when choosing a credit card, it's an excellent place to start. Top credit cards will often entice new customers with large bonuses ranging from 10,000 to 50,000 bonus points. The catch is you have to spend a certain amount within a fixed period to qualify for the sign-up bonus. These cards usually charge an annual fee but waive it for the first year. So, even if you're not particularly enamored with the card's features, you could use the card for a few months, reap the bonus points and then drop it before your first anniversary.
This works particularly well when you combine several cards within the same rewards program. For example, Chase's Sapphire Preferred card offers 40,000 Ultimate Rewards points after you spend $3,000 in the first three months from the account opening. Other cards that work within the Chase's Ultimate Rewards program and offer their own juicy sign-up bonuses are the Ink and MileagePlus Explorer cards.
Never Carry a Balance

This is the most important thing to remember when you are dealing with credit card rewards. Never carry a balance on your credit card. In other words, always pay off your credit balance before it starts to accrue interest. Credit cards, particularly those with profitable rewards programs, have usurious interest rates of up to 25 percent. The moment you start paying interest, you will quickly negate any rewards you may receive, and then some.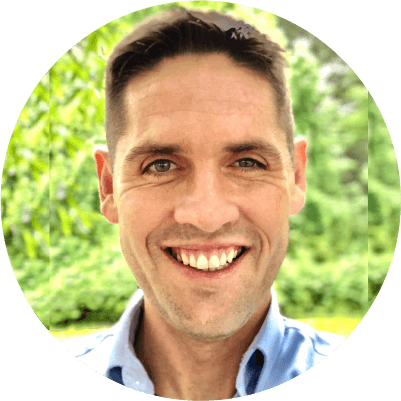 Andrew is the Content Director for SuperMoney, a Certified Financial Planner®, and a Certified Personal Finance Counselor. He loves to geek out on financial data and translate it into actionable insights everyone can understand. His work is often cited by major publications and institutions, such as Forbes, U.S. News, Fox Business, SFGate, Realtor, Deloitte, and Business Insider.