Since the housing market crash of 2008, various financial institutions and entrepreneurs have moved into the lending world that was once reserved only for banks.
This transformed the industry and gave rise to marketplace lending (MPL).
Initially, it was called peer-to-peer lending. That no longer describes most platforms. Marketplace lending is a way for institutional and corporate investors to lend money directly to borrowers. It uses a crowdsourcing platform to connect the two, bypassing traditional banks, credit cards, and transactional barriers. However, now banks are one of the biggest investors in marketplace lending. To illustrate 38% of the funds invested in LendingClub — the largest marketplace lending platform — are from banks. Only 7% is from "peers" or retail investors.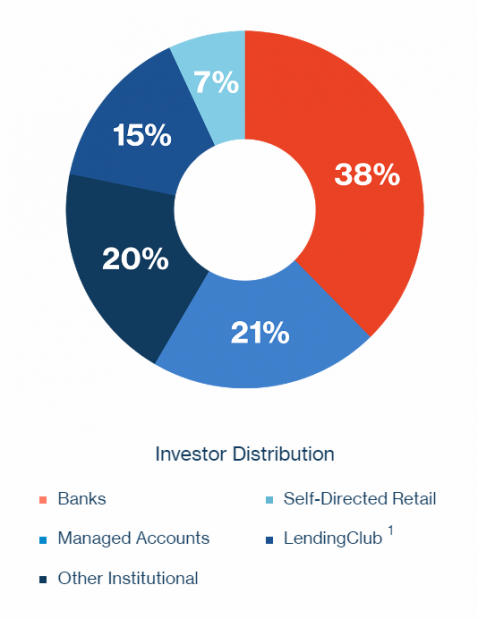 The benefits of marketplace lending platforms
The marketplace lending business model offers many benefits, including:
Reduced transaction costs and interest rates.
Strong savings for borrowers.
Good returns for lenders.
Process loans at just a fraction of the time it takes traditional banks.
Although marketplace lending still makes up a small percentage of the lending industry, it's grown quickly in recent years.
For high-quality borrowers who need a loan or want to refinance high-rate credit card debt, marketplace lending is a sensible option that can provide good value to all parties. When compared to credit cards, marketplace loans offer considerable savings from debt consolidation.
Here's everything you need to know.
How does marketplace lending work?
To understand how marketplace lending works, you need to look at it from two perspectives: the borrower and the investor. The marketplace lending platform generates income by charging borrowers a fee for every loan and a periodic fee to investors (usually an annual fee). Although annual returns are modest, they provide investors with an easy way to diversify their portfolio.
The median return for a LendingClub lender was 5% APR. However, profits increase when you lend to higher risk borrowers. For instance, Prosper lenders have historical returns ranging from 3% to 10% depending on their risk tolerance.
The borrower fills in a form covering basic information about themselves and the loan they would like. The lender then runs a credit check on the borrower.
If approved, the loan will appear online so independent investors can review and select it. Once the loan has enough investors, the platform transfers the money to the borrower's account. The borrower then pays equal monthly installments until the loan is fully paid off.
Comparison shopping of marketplace lending platforms
But not all marketplace lenders are the same. From an investor perspective, individuals can connect to borrowers' profiles to access their credit scores, ratings, and borrowing histories.
Investors may also decide to whom they want to lend money based on the borrower's affiliations, social causes, or endorsements. Some marketplace lenders also offer a hand-picked set of deals that align with the investor's goals.
Let's say someone wants to borrow $20,000 to buy a food truck. As an investor, you may like the borrower's plan so you invest $100 in that loan. The following week you invest $50 in a different loan, $75 into a third, and so on.
When compared to credit cards, marketplace loans offer considerable savings from debt consolidation.
In this model, there is inherent diversification with your small investments dispersed across hundreds of borrowers, and the risk spread across hundreds of borrowers too. But given the borrowers' strong credit scores, these losses tend to be relatively low.
What are the risks of marketplace lending?
Risk vs. reward is a fundamental consideration for every investment decision. However, marketplace lending platforms pose unique risks that investors should be aware of.
Lending money through marketplace lending platforms is an investment — and, for this reason, the Federal Deposit Insurance Corporation (FDIC) will not insure your money as it does with your bank account. Without FDIC insurance, the money you deposit in an account is at risk.
No one is immune to losing a job or experiencing a significant change in their personal circumstances. Despite having good credit scores, borrowers do occasionally fall behind with their monthly repayments.
Research the marketplace platform before you invest
Before investing check what the platform's policy and decide if you are comfortable with their approach. For example, does the platform try to recover the money owed or sell these defaulted loans as a loss to a debt collection company?
It's also possible that the lender is foreign-owned and regulated, and beyond the reach of U.S. law. It's imperative to research the country's public listing of companies and their current regulatory status.
The track record and profitability of a particular platform is vital information to help ensure your investments are safe. SuperMoney's marketplace investing comparison tools make it easier to do your due diligence without wasting time or resources.
Pros and cons of marketplace lending
WEIGH THE RISKS AND BENEFITS
Here is a list of the benefits and the drawbacks to consider.
Pros
Marketplace lending platforms offer a fast application process. You can apply and, if approved, get funding quickly as opposed to several weeks with a traditional bank.
Rates are very competitive.
Marketplace lending platforms require a personal guarantee, and they may place a lien on your assets. However, they don't require collateral.
Cons
Every marketplace lending platform has its own set of qualification requirements for credit score, revenue, and type of business. These can be extensive. Do your research before selecting the ones that will work for you.
Marketplace lending platforms typically have terms of one to five years. This means they are not designed for big investments, such as real estate.
The takeaway
As the newcomer in alternative finance, marketplace lending platforms are paving the way to a more transparent and competitive marketplace that challenges the traditional practices of the big banks.
You'll want to make sure you choose a platform that can ensure a reliable and efficient system that accurately assesses the risk of a borrower defaulting on a loan. By doing so, you can be confident that they'll assign a fair interest rate that matches the borrower's risk and set expectations with investors that have different appetites for volatility.
As a result, the platform can build trust with both parties by offering a competitive interest rate to borrowers and an impressive net return to investors.
Review and compare today's top marketplace lenders side-by-side to find your best option.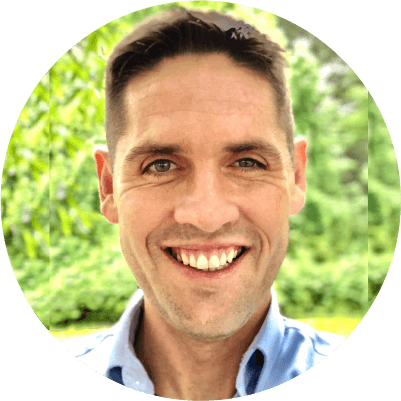 Andrew is the Content Director for SuperMoney, a Certified Financial Planner®, and a Certified Personal Finance Counselor. He loves to geek out on financial data and translate it into actionable insights everyone can understand. His work is often cited by major publications and institutions, such as Forbes, U.S. News, Fox Business, SFGate, Realtor, Deloitte, and Business Insider.