Article Summary:
A master promissory note lays out the terms, details, and conditions of your student loan and lists your information, the school's information, interest rates, a repayment plan, and more. You will sign a different master promissory note based on which student loan you take out. Financial aid from your student loan cannot be received until you sign a master promissory note.
Education can open a lot of opportunities, but it can be expensive. This is why many people turn to student loans to finance their education. Student loans usually cover tuition, books and supplies, fees, room and board, equipment, and more. It is a good investment for those wanting to attend university but cannot afford to.
When you get a student loan, you sign a master promissory note (MPN), which lays out the details and conditions. It is important to have a full understanding of what an MPN is so that you know what you are agreeing to when you sign it. Keep reading to learn more about what an MPN is, what information is included inside, and how it differs from a promissory note.
What is a master promissory note?
Many students cannot afford to pay for their college tuition and rely on federal student loans. An MPN is a legal document that lays out the details, terms, and conditions of your federal student loan. You will sign an MPN after filling out a Free Application for Federal Student Aid (FAFSA).
It is important to note that, with federal student loans, you will have to pay back the initial amount borrowed and accrued interest.
You will sign a different type of loan if you have a Direct PLUS loan or a direct loan.
Direct loans. Direct Loans are subsidized or unsubsidized. Look into subsidized and unsubsidized loans if you're a graduate or undergraduate student.
Direct PLUS loans. If you're a professional degree student or a graduate student, you may be eligible for a Federal Direct PLUS loan.
How does this differ from a promissory note?
Although the two have similar names, a promissory note is slightly different from a master promissory note.
A promissory note is simply a written agreement between two parties (the borrower and lender) that states the borrower promises to repay the lender. There may be additional details included within, such as the interest rate the borrower agrees to pay and a repayment schedule, but it typically doesn't provide the detailed information included in a master promissory note.
There are two few key differences between a promissory note and a master promissory note:
The number of loans included. A promissory note only covers one loan, while a master promissory note can cover multiple loans. So, a master promissory note could cover each student loan you take out while at college.
Type of loans. While a master promissory note is primarily used for student loans, promissory notes may be used for several kinds of loans, such as auto loans, personal loans, and even franchise disclosure documents and lease agreements.
What is detailed in a master promissory note?
Master promissory notes list the following information:
The borrower's school's information
The total amount being borrowed
A promise to pay back the amount being borrowed, plus interest
Interest rate
How interest is calculated and charged
Repayment obligations
Loan limits
What the student loan funds can be used for
How to cancel the loan
How to repay your loan while in school
Future repayment options
How the money is used
If a cosigner can be released
Are you confused about some of these terms? The financial aid office at your college or university should be able to answer any questions you have regarding your federal student loan.
What happens when I sign a master promissory note?
Signing a master promissory note means you legally agree to pay back the amount borrowed, plus interest. This step is necessary to get federal loans, as your loan must be repaid no matter what. So, even if you leave school early, don't graduate, or file for bankruptcy, you are still obligated to pay back your student loan if you signed an MPN.
How do I complete an MPN?
You can complete an MPN online or on paper and only takes a few seconds. You can sign an MPN after you fill out your FASFA and then:
Create an account
Get an FSA ID number
Determine which MPN form is the one you need. Remember, the MPN you sign will be based on the loan you're taking out.
You can complete your FASFA form on the Federal Student Aid website. After signing the MPN, you'll need to finish a few extra steps, such as complete entrance counseling. To do this, look for "Complete Aid Process" on the student aid's homepage.
What if you don't repay your student loan?
A few things can happen if you fail to repay your loan. You could face a lawsuit from the lender. You may also face wage garnishment. This is when your lender begins to take a portion out of your paychecks to repay the loan.
FAQs
Do you have to do an MPN every year?
You will only have to sign an MPN every year if your school requires it. Most schools do not require this, and usually, one MPN lasts ten years.
How long is an MPN good for?
An MPN can last up to ten years.
How long does it take for MPN to process?
On average, it takes about three to five days for an MPN to be confirmed after signing it.
When should you complete your master promissory note?
To receive your student loan funds, you have to complete and sign a master promissory note. Most people sign it right after completing the forms.
Key takeaways
A master promissory note (MPN) lays out the details of your student loan, including cancellation, deferment, and loan repayment information.
You will sign an MPN after filling out your FAFSA, which you'll have to complete every year.
You'll need a different MPN based on whether you use a direct loan or a direct PLUS loan.
Details in an MPN include the borrower's information, how much is being loaned, and a repayment plan.
An MPN differs from a promissory note in a few ways, such as the number of loans included within the agreement.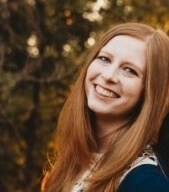 Camilla has a background in journalism and business communications. She specializes in writing complex information in understandable ways. She has written on a variety of topics including money, science, personal finance, politics, and more. Her work has been published in the HuffPost, KSL.com, Deseret News, and more.