Do you have a Mastercard credit card? Are you wondering what benefits and perks it includes? Read on to learn what to expect from all three Mastercard benefits levels.
First, it may surprise you to learn that most of your credit card benefits are not provided by Mastercard. Why? Because Mastercard is a payment network, not a card issuer. Your bank (who issues the card) provides your card's flashier benefits.
However, Mastercard does offer some perks to their cardholders. These benefits come in three tiers, called Standard, World, and World Elite. Read on to learn what kind of benefits you get at each level. Plus, find out how to identify the benefits level of your credit card.
Mastercard benefits levels
Keep in mind that your credit card doesn't necessarily come with all of the benefits available at its level. That's because the bank that issues your card has the final say in the design of their credit card offerings. Likewise, your credit card may have additional benefits not featured on these lists. To find out exactly what's available to you, go to your bank's website and find the web page for your credit card.
Standard benefits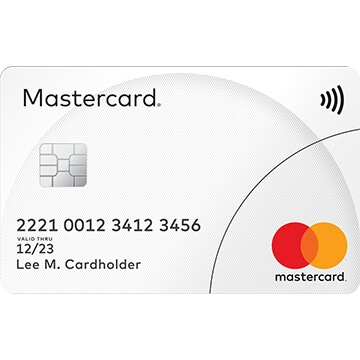 Mastercard Global Service. Did your card get lost or stolen? Just call this hotline and Mastercard will work with your bank to get you a new one. Plus, if your credit card was your main source of spending money, Mastercard can get you an emergency cash advance while you wait for the replacement.
Zero fraud liability. Mastercard guarantees that you won't be held liable for any fraudulent use of your card.
Identity theft protection. Your Standard credit card also gets you free identity-theft protection! Mastercard proactively monitors the web to see if anyone is using your personal information. And if you do experience identity theft, Mastercard will assign you a specialist to help you get the situation under control.
World benefits

World Mastercard cards include all Standard benefits plus the following:
Cell phone insurance. At this level, you're covered against damage or theft for up to $600 per claim (within a limit of $1000 per year).
Trip planning assistance. Need help planning your vacation? Chat with a Mastercard trip planner on the phone or online.
Lowest hotel rate guarantee. Say you booked a prepaid hotel room through Mastercard. If you find the exact same room type (on the same property) listed elsewhere for a lower price, Mastercard will match the new price by paying you the difference.
Hotel satisfaction guarantee. If you book a hotel (with 3 stars or higher) and are dissatisfied with your stay, Mastercard will assign you an advocate to set it right.
Luxury hotel benefits. Get upgrades and other benefits at thousands of hotels worldwide.
Airport concierge. Get an escort at hundreds of airports around the globe.
Discounts. Mastercard World members get discounts with vendors like Postmates, ShopRunner, Onefinestay, and more.
Concierge service. Need help buying tickets for the game, or making a dinner reservation? Just call Mastercard for support.
World Elite benefits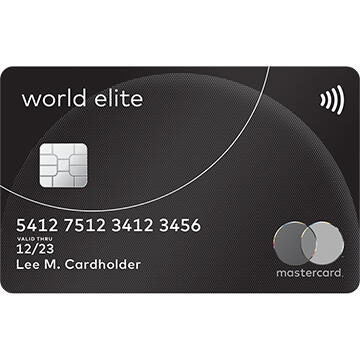 As well as all the Standard and World benefits, World Elite cards also include:
Better cell phone insurance coverage. At this level, you're covered against damage or theft for up to $800 per claim (within a limit of $1000 per year).
World Elite concierge. Upgraded concierge services. For instance, it can arrange for a personal, dedicated meet-and-greet agent to escort you through the airport on departure, arrival or any connecting flights, 24/7/365, at over 700 destinations worldwide.
Mastercard Hotel Stay guarantee. If your 3-star or higher-rated hotel is not working out, a Lifestyle Manager will work to make it right.
Mastercard Lowest Hotel Rate Guarantee. If you find the same exact prepaid hotel stay for less, Mastercard will refund the difference.
Mastercard Luxury Hotel & Resorts Portfolio. Enjoy complimentary room upgrades, early check-in, and late check-out upon availability, daily breakfast for two and preferred amenities at more than 2000+ properties around the globe
Credits from partnered companies. For every two tickets you buy on Fandango, you'll get $5 off future tickets. When you take five Lyft rides in a calendar month, you'll earn a $10 Lyft credit. And when you buy from the online wholesale club Boxed, you'll earn 5% cashback. Also, receive $5 off every purchase of $25 or more with Postamates.
How do you identify your Mastercard benefits level?
Just look at the front of the card! If you have a World or a World Elite card, it will say so right next to the Mastercard logo. On the other hand, if all you see is the Mastercard logo, you probably have a Standard card.
Finding the right credit card
To find the right credit card, you need to think about your spending behavior. If you travel a lot, hotel upgrades and airport concierge services can make a huge difference in your quality of life. Or if you live in a city and use Lyft to get around, Lyft credits might save you a ton!
Not sure where to get started? First, you'll have to do your research. Luckily, SuperMoney is here to streamline the process. Click here to compare leading credit cards side-by-side.