Mint is, arguably, the most powerful and comprehensive free personal finance app around. The only problem is it has a steep learning curve and requires you to invest a ton of time before you can even begin to see its true potential. This means only anal retentive, type-A, financially geeks without a life (sigh) get to really benefit from all the features Mint's personal finance app has to offer.
Save yourself some time and frustration and squeeze all the frugal living and budgeting magic Mint has to offer with these simple but powerful hacks.
1. Don't Forget About Cash Transactions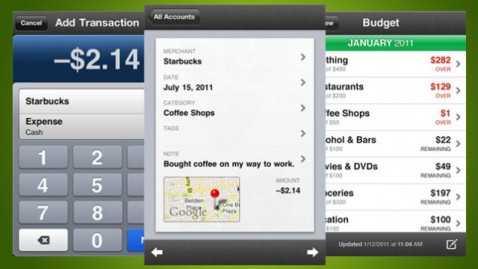 One of the best features of Mint's personal finance app is how it automatically adds every transaction you make on your credit card and categorizes it so you can see exactly what you're spending your money on. This allows you to see the big picture and find areas where you can save money. However, Mint has no way of knowing how you spend your cash. Even if you pay for most stuff with plastic, cash transactions can quickly add up and throw off your budget.
To avoid this, keep all your receipts and add them to Mint by hitting on the "add a transaction" button on the transactions tab. Don't forget to include a brief description of the transaction and to categorize the expense.
To really achieve budget nirvana you can even click on the "automatically deduct this from my last ATM withdrawal" and account for your ATM withdrawals. Obviously, only click on that box if the money came from an ATM withdrawal and not from other sources of cash, such as Bingo winnings or raiding your daughter's piggy bank.
2. Remember to Set Financial Goals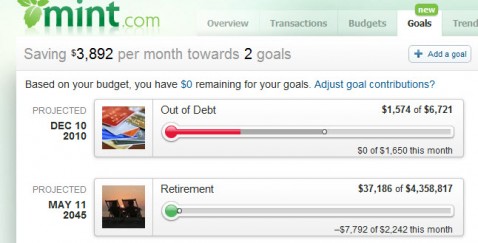 Tracking every penny you spend won't do much good if you're not working toward a goal. Mint's personal finance app allows you to choose a goal and helps you find ways to achieve it faster.
On the most basic level, Mint will tell you how much you need to save every month to reach your goal. But it also will provide suggestions on steps you can take to get their faster, such as tips on how to improve your credit score, find a better interest rate, or research the going price of the car or house you're working for.
Check out our Mint Reviews page for unbiased user reviews and feedback.
3. Tag and Categorize Your Expenses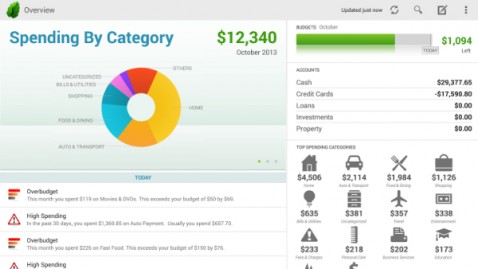 Tags are a useful but little-known Mint feature that allows you to further organize expenses. For instance, if you own two homes, several cars, or even have two families (hey, Mint won judge you), you can tag the expenses related to their source.
Instead of piling it all together into broad categories, this will allow you to see the individual running cost of each asset and spot opportunities to save money.
4. Let Mint Nag Your Spouse for You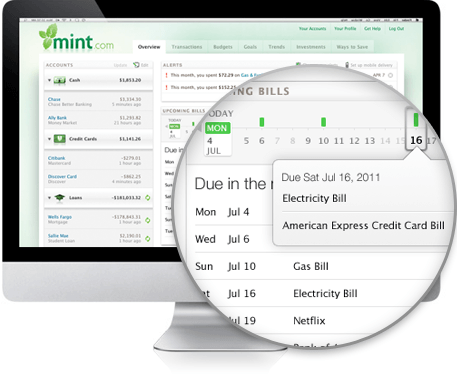 If you have a partner or share your finances with other friends or relatives, you can't get a hold of your budget if they aren't on board.
Mint's personal finance app allows you to attach several credit cards and bank accounts and will even send weekly summaries to your significant others, if you select this option from your Mint profile tab. You (and your spouse) can also receive text or email reminders for any upcoming bills, so you never have to miss a payment again.
5. Ignore Mint's Product Recommendations
If you are a regular Mint user, you've probably wondered how its developers stay in business. Mint makes money from selling the data they collect from users to financial institutions (don't worry, the data cannot be linked to individuals) and from the commission they make off users buying the financial products they recommend on their app.
Mint claims the products they recommend are tailored particularly to your financial situation. This may be true, but their recommendations are limited to the providers willing to pay Mint a commission for your business.
6. Make Sure to Split Your Transactions

It's difficult to budget effectively if you don't have a clear understanding of what you're spending your money on. But some purchases include transactions in different categories.
You may pay for a bunch of stuff on Amazon that falls into different categories, such as coffee, books, tools, clothes and movies, with a single credit card transaction. Mint allows you to split transactions into multiple categories so you can account for the different items you purchased, rather than lumping them together into a single category.
Get the Most out of Mint
Mint is a powerful app that can change the way you think about personal finance and budgeting by seamlessly linking to your bank accounts and credit cards. It does require some effort to get used to its many features, but its time well spent if you want to get a handle on your finances. Having said that, Mint is by no means the only or even the best, financial app in town.
Looking for an alternative to Mint? Start your search with this list of the 10 personal finance apps recommended by experts.
Want to improve your credit score? You first need to know where it stands now. Visit SuperMoney's credit score search engine and find the most convenient way to check and repair your credit.
Need cash in a hurry but don't know which personal loan company you can trust? Supermoney is here to help you find the best options for all you loan needs.
Contributors: Andrew Latham
Jesse is a serial entrepreneur and angel investor, with a passion for strategic management, technology, long-term value, and reaching new horizons.