The costs to build an outside patio can range from $5 to $50 per square foot depending on the type and size of the project. Most people pay in the range of $8 to $20 per square foot. The lion's share of your costs will come from the materials and upgrades you choose. Labor runs anywhere from $5 to $15 per square foot.
Have you ever been to a party on an outdoor patio? If you have, then you probably understand the power of those spaces. A gathering outside beneath the stars on a warm summer night is always more appealing than a get-together inside a house, even in the most spacious living room. The cost to install an outside patio is priceless for entertaining.
The right patio extends the square footage of your house and adds value to your real estate. A patio serves as a place to spend quiet mornings at a small table with coffee and paper in hand. A patio is also the perfect spot for a party or family barbecue.
How much does it cost to build an outside patio in your backyard? Design determines patio cost. Will your patio installation be poured concrete, natural stone, or stamped concrete? From the simplicity of a gravel patio or a concrete patio to an ornate patio, the options are only limited by your imagination and your budget.
Factors to consider before you build a patio
The project cost is an important consideration, but it's not the only one. Before you decide what type of patio to build, it is a good idea to weigh the following factors.
Purpose of your patio living space
RJ Lamb, owner of Lambs Lawn Service and Landscaping, advises people to think about what they actually want to do with the patio and how they are going to use it before considering pricing and material costs. "You want to make sure that it is big enough for the number of people you plan to entertain," says Lamb.
Lamb says that most of his clients are homeowners just wanting a small place where they can entertain guests and that "the big thing right now is having a fire pit."
Build a patio with yard layout in mind
Brian C. McHugh, owner of McHugh Construction in Colorado, says it's also important to consider any yard setbacks as well as where the sun rises and sets. Sun exposure is a personal choice. If you plan to sunbathe, make sure your patio is installed in a portion of the yard with good sun exposure. If you want to add a hammock or dine outside, you might want a spot with more shade, particularly if you live in a hot climate.
Of course, if your yard is small, you may not have much choice in this matter, but you can always add an umbrella or shade sail if there's too much sun. Some designers recommend using stakes and string (or landscaper's spray paint) to outline the perimeter you have in mind– this will help you make sure you've made the right decision before you begin to build a patio.
Special considerations for patio installation
Yard setback requirements are typically set by the county or housing development where you reside. Make sure you understand the rules regarding the required distance between your property line and any nearby structures.
Water flow is another consideration. It's best to avoid building your patio on a low spot on the property. If you have standing water in your yard, you can ask contractors for free estimates on remediating the issue. Correcting an issue with standing water will likely drive patio costs higher and may require drainage solutions requiring additional labor.
And don't forget to give some thought to the plumbing, septic, and electrical lines in your yard. You don't want to have to dig up your patio to access pipes or wires that need repair.
Patio materials vary depending on if you build a concrete patio or paver patio
Patios can be built from a variety of materials, including pavers, flagstone, or concrete. There are colors and blocks for every style of house. Lamb says that stamped and colored concrete is pretty popular right now, but he advises paying attention to quality when selecting your material.
"You can buy block pavers from national chain stores, but they are cheap [quality]. Look at a company like Belgard Pavers. They have quality products and can even give you contractors that they recommend."
Size of the patio
RJ Lamb recommends planning your space, "If you are going to build an outdoor kitchen or add a fire pit, make sure you plan for the extra space it will take up. While adding on down the road is possible, the block or flagstone that you initially used may be discontinued by the manufacturer, so you won't be able to match the block in the future."
It is important to understand the impact of weathering on a concrete patio. Poured concrete, stamped concrete, and concrete pavers are impacted by natural elements, so to add additional space at a later date you may notice a change of color between the new and old spaces. Materials such as natural stone and brick tend to show less of a difference over time due to their natural variations in color even at the time of installation. Patio costs will vary per square foot depending on the size and patio material selected for the installation.
Lamb says his company's average patio size is 20' x 20', or 400 square feet. Of course, the size will all depend on your space, budget, and patio desires. How much does it cost to install your patio, depends on all these factors along with labor costs and project design costs if you choose to use pro services instead of going it alone.
The national average cost to build a patio is $5 to $15 per square foot
Patios have a wide range of prices based on their size and the materials used. Trying to calculate the patio cost isn't easy, because there are many factors to consider. HomeAdvisor says factors that have the potential to influence the total price of a patio project include:
Urban or rural location
Size of the patio
Shape of the patio
Thickness
Stains and coloring
Patterns
Multiple levels
Concrete patio cost can be under $10 per square foot
Poured concrete patios are typically the cheapest outdoor patio option per square foot. Homeadvisor says these can run anywhere from $2.50 per square foot all the way up to nearly $8 per square foot. If you like the idea of poured concrete but want a different style element, concrete pavers may be an option.
According to PaveTech, the average concrete patio cost around $700 using concrete pavers and doing all of the work independently. When professional concrete contractors and excavators are used, the price of an average patio increases to roughly $2,000 to $4,000.
Hughes puts the average cost of a standard concrete patio at about $5 per square foot, plus any steps (this matches up with Homeadvisor's estimate per square foot). "The minimum cost would be around $1,000 to get a good crew out to a home for a smaller patio. A larger patio with custom color and stamp pattern can be as much as $15,000," says Hughes. A concrete patio made from concrete pavers allows some individualization in project design, but stamped concrete gives more choices for design of your patio. Per square foot the concrete patio cost is certainly the most budget friendly.
Build a patio with alternative materials
Cost rises based on material choice. Lamb says a small, low-end patio built with block pavers or flagstone, which is a natural stone, starts out at around $3,000. He says, "These are the two most popular materials." He also adds, "We have built patios that have been in the $100K range. Really, it all comes down to what you can afford and your taste. But expect to spend a minimum of $10 to $12 per square foot."
The material costs vary nationwide, but Lamb says labor rates should be similar. If using natural stone such as flagstone or concrete pavers for your new patio, you can research vendors to determine material costs. Are you willing to do the labor yourself or if it is worth the labor costs to hire a contractor. Natural stone or concrete patio pavers are quite heavy, remember to calculate additional costs for labor to help with lifting the pavers.
Know the patio cost before starting your project
Requesting free estimates from contractors will help you plan. Cost guides can help you determine an estimated cost for your materials, based on the size of your project. This will determine the cost per square foot of your design. Many national retailers of patio materials offer a free calculator to determine the price of materials based on the size of your space.
Before you build a patio you need to know what you are using it for. Is it a relaxing bistro patio, an outdoor living room, or will it be used as an outdoor kitchen and entertainment space. Knowing the purpose of the patio will help you determine the patio material and whether patio installation is beyond your comfort zone, necessitating a contractor. If you choose flagstone patios or a gravel patio, keep in mind they tend to be unlevel by design, some guests may need assistance to maintain their balance on these surfaces. Concrete patios tend to be more level.
Concrete paver patios can assist you in controlling costs on your project. The price per paver can help you select budget friendly options for your paver patio. Do not forget to include gravel and labor in the cost of materials.
Permits and upkeep
"Permits aren't typically required for a concrete or stone patio," explains Hughes, "but will be for any decks or patio covers, like pergolas, and if you are extending the roof of the home over the patio."
The material you choose for your patio determine upkeep costs, as well as, material and installation cost. Concrete will last longer, says Hughes, and require less maintenance, "but other materials like flagstone, pavers, or brick can be more visually appealing and have more character." However, these require more prep work, upfront cost, and some need regular maintenance, he explains. A concrete paver patio can chip and show wear faster than poured concrete.
Don't forget to clean up!
Lamb advises, "Most times contractors don't add in finish grading, sodding, or seeding after they are done, typically because they don't do that type of work. But you have to remember; there will be heavy equipment coming in and out of your backyard for a few days or weeks. Ask your contractor if they can handle this for you and add it into the price so you're not surprised."
A concrete truck will need access for a poured concrete patio. The concrete patio may require you to temporarily move fencing to allow access. Landscaping after the concrete is poured will provide a finished look to the living space and should be considered in the patio cost. Material cost for basic landscaping can be budget friendly and managed without professionals.
Building a patio correctly
Lamb suggests hiring someone who knows exactly what they are doing and will warranty their work. "There is so much that can go wrong with a patio that paying the cheapest contractor you find is the worst idea. We have been called to come replace paver patios that have settled because the original builders didn't know what they were doing–patios that were only months old."
Make sure to ask the contractor for examples of their previous work or references, he advises.
Hughes suggests that you make sure access to the patio area is easy and that your expectations are clear. "Your contractor is more likely to provide an accurate bid if they know exactly what you want and expect from the project. If you like one contractor more than another but they have a higher bid, you can always tell them and ask them to price match — but don't hold a grudge if they won't."
Cost to Build an Outside Patio: Financing Options
How much does it cost to build a patio per square foot? The patio itself falls between the national average of $5 to $15 per square foot. Depending on the size of the patio, the patio material selected, the patio installation, and whether you use a contractor will determine your final cost per square foot. However, when planning your patio you want to include cost to landscape and furnish your new patio installation.
If you don't have the cash on hand to pay for your patio, consider a home equity loan, improvement loan, or personal loan to pay for your addition of your outdoor living room. When researching finance options for your new patio or to expand an existing patio, it is wise to get cost estimates. Having contractor estimates for your installation will help in your search for financing. If you tackle the project on your own, a detailed cost estimate including all building materials and additional labor will be helpful in managing the budget and securing funding. If you are installing a poured concrete patio, obtain an estimate with labor costs from a concrete company. Contractors will usually provide free estimates for project and suppliers often have available cost guides that estimate cost per square foot and give a list of materials needed.
Home equity loan
How it works
You use the equity in your house to fund a patio installation with a home equity loan (HEL) or a home equity line of credit (HELOC). First, determine how much equity is available and get the terms for the equity loan. In many cases the project cost can be managed best through an equity loan.
WEIGH THE PROS AND CONS
Compare the pros and cons to make a better decision.
Pros
Investing in home improvements is a good way to raise the value of your house.
HEL: financing with a single, fixed monthly payment with an interest rate that is lower than a credit card, while also gaining tax benefits.
HELOC: flexibility and lower cost to build an outside patio (you only pay when you use it), closing costs are lower than with a primary mortgage, and interest rates are lower than a credit card.
Cons
Additional financial risk since your house counts as collateral. If you default, you risk losing your house.
You must have sufficient equity in your property to qualify. The Federal Trade Commission says you may be able to borrow up to 85% of the appraised value of your home, minus the amount you owe on your first mortgage.
Credit cards
How it works
Credit cards quickly provide the funds you need to begin your patio project. Because of high-interest rates, you may end up spending more money to pay it off than what the patio is worth. That's why you should only use a credit card for smaller improvement projects costing less than $15,000.
That being said, begin by looking at low-interest credit cards, as well as credit cards with interest-free introductory periods. The latter allows you to avoid paying interest on your purchase for a set period. This is helpful for larger purchases, such as a patio installation, which you don't have the cash to pay for on the spot. Watch those interests rates or even the economical concrete patio can cost far more than intended.
A credit card that has zero interest fee would be the Citi Simplicity card. You can check out the details of the card below.
To review and compare all credit card rates, click here.
WEIGH THE PROS AND CONS
Compare the pros and cons to make a better decision.
Pros
You can get the money quickly.
You can also use the card for other things, such as patio furniture.
There is no set term for payoff as there is with a loan.
If you have good credit, you may find a lower interest rate on a card than you would at a bank.
Cons
It might be tempting to spend more than you should, depending on how high your limit is
There is no set term, which means you could end up taking much longer to pay it off than you would with a loan.
If you have bad credit, you will find yourself with a high-interest rate.
Personal loans
How it works
Consider taking out a personal loan to fund your new patio. A personal loan, unlike a credit card, has a set term and must be paid off within that term. If you have good credit (a FICO score of 700 and up), you'll have a better chance of getting a low-interest rate.
WEIGH THE PROS AND CONS
Compare the pros and cons to make a better decision.
Pros
Competitive rates.
It could be used for landscaping as well.
Unsecured term loans, so you won't have to use your home as collateral.
Good choice if you don't have sufficient equity in your home to use for financing
Fixed interest rates and longer payback terms, making it a better choice than most credit cards.
Can fit monthly payments into your budget
Getting a personal loan can make the experience less stressful.
Cons
If you have a low credit score, you'll have trouble securing good rates and terms.
If you have good credit, it's easy to take out more than you need and overspend
Get started!
Figuring out a way to finance your home improvement project can be a stressful task, but it doesn't have to be. If you find that a personal loan is the best route for you to take, use SuperMoney's loan offer engine to find the best personal loan lenders for you. Then, head on over to our reviews page to compare rates and terms from all the top lenders.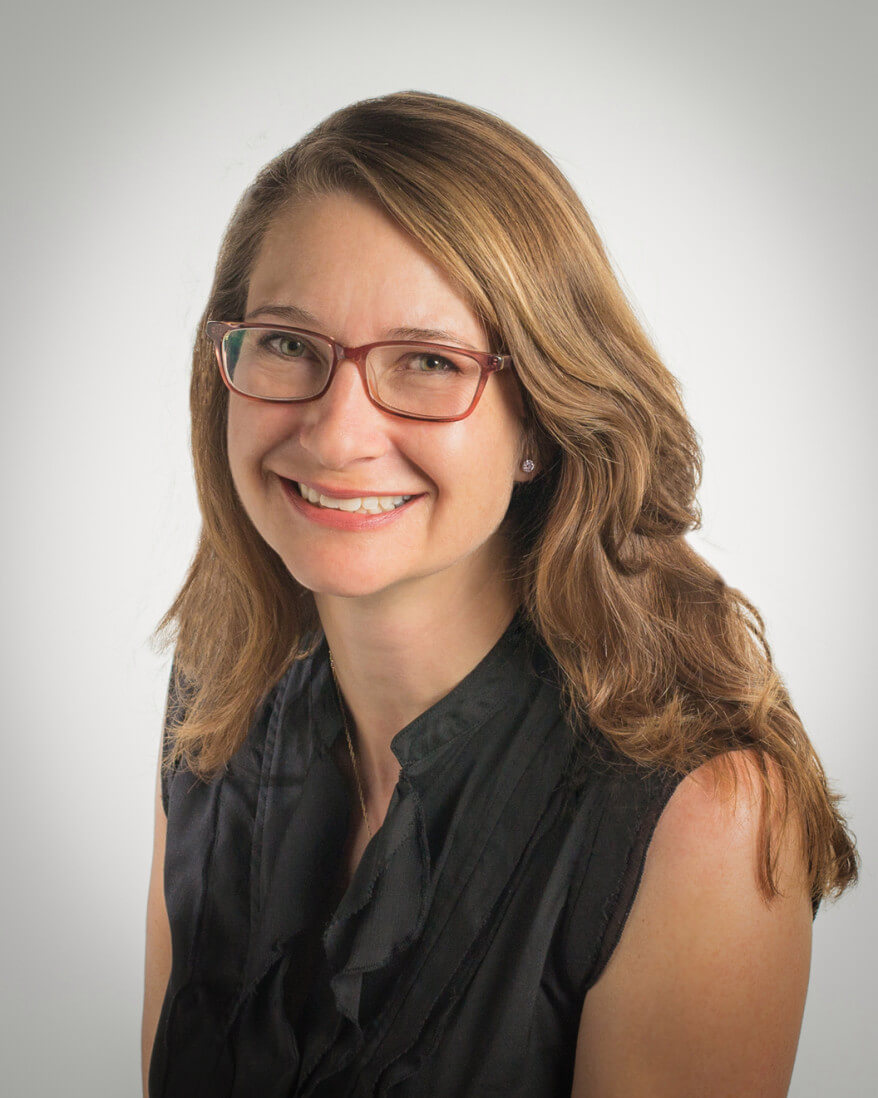 Heather Skyler writes about business, finance, family life and more. Her work has appeared in numerous publications, including the New York Times, Newsweek, Catapult, The Rumpus, BizFluent, Career Trend and more. She lives in Athens, Georgia with her husband, son, and daughter.