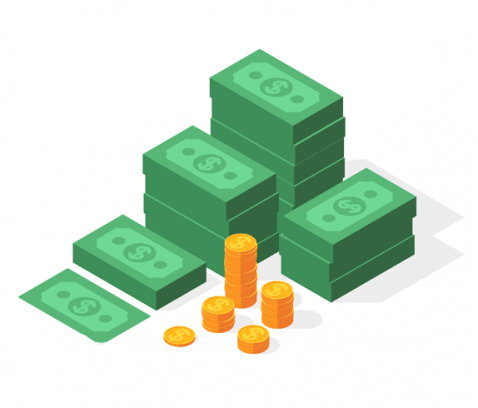 At the height of the Great Recession when some of Tiffany Victoria Bradshaw's clients couldn't pay, the publicist and business coach turned to pawning.
"My savings got low, so I needed some fast cash, and I was happy to take jewelry in and get cash to pay some important bills. That got me over the hump until I received some payments, and I was able to get the items out of pawn."

– Tiffany Victoria Bradshaw, President of Bradshaw & Co. Business Consulting.
Bradshaw's one-time experience with pawn shop loans illustrates how this is an increasingly popular and viable option for obtaining fast cash for all types of people.
"In an ideal world, pawn shops wouldn't exist. But in our less than ideal world, pawn shops are a far better alternative for emergency cash than payday loans and other kinds of alternative financing like car title loans,".

Jordan Birnholtz, co-founder of PawnGuru
"While payday loans and the like trap clients in a spiral of fees and debts, the worst-case-scenario for a defaulted pawn loan is a lost item," says Birnholtz. "This is certainly not a desirable outcome, and it's a fairly rare one.
According to the National Pawnbrokers Association (NPA), 80% of pawn loans are repaid."
Pawn shop loans have minimal impact on your financial health, says Birnholtz. "You lose the TV, and it's over. There aren't years of paying insane interest, [as can happen with payday loans."
The pawn shop loan process
To get pawn shop loans, you take in valuable items and the pawn shop personnel assess their value. If you decide to leave the items as collateral, you'll receive a loan based on their value. Fail to claim the items and pay the required fee, and the pawn shop will sell your valuables to reimburse the money they lent you.
Depending on state laws, some pawn shops can provide extensions or renewals, giving you more time to get your property out of hock.
<strong>Some pawnshops specialize in certain items, but in general, the following valuables tend to do well.</strong>
Diamond jewelry
Electronics
Firearms
Gold
Various household items
Musical instruments
Televisions
Tools
Vintage wine and spirits
Pawn shops value items based on their appraised value, condition and market demand. They use various research tools to determine value. The process varies according to the type of item being pawned.
Make your pawn shop experience as profitable as possible
Keep in mind that not all pawn shops will offer you the same price, says Birnholtz, who advises getting many offers, either by going to various pawn shops or using a site like PawnGuru. The site allows users to submit their items online where they can get many competitive offers from local pawn shops.
Pawn shop offers vary by 200% to 300%, on average," he says.
For this reason, it pays to be a thoughtful negotiator. Don't take the first offer, or a lower than expected one. If you need a certain amount of money and the offers aren't large enough, see if you can include other items. It also helps to bring the accessories, boxes, and cables. Having a complete set and proof of authenticity always improves your odds of getting a good offer.
Pawn shop loans benefits
Once you agree on a pawn price, the loan is instantaneous. You get the cash and a pawn ticket right then and there. In order to secure a pawn loan, you simply need an item of value and your identification. Pawn loans don't require a credit check, co-signer, or even a bank account.
While pawn shop loans cost you in interest and fees, it's likely less than the penalty for a late credit card payment or reconnection fee if your utilities are turned off. The fee is also well worth it to save you from a late notification on your credit report, which can cause your score to plummet.
You don't legally have to repay the pawn loan, which means debt collectors won't contact you if you can't come up with the money.
According to the NPA, the average pawn loan is less than $150 for 30 days. But there are lenders that offer much more money, depending on the items you pawn. These include Borro, which has a minimum loan amount of $5,000 and a maximum of $5 million.
Pawn shop loans downsides
If you pawn a precious family heirloom and can't raise the funds to pay back the loan, you may lose the item. The pawn shop will eventually sell your keepsake to compensate for the money they gave you. How long pawn shops have to wait before they can sell your property varies according to local laws.
Though pawn shop loans tend to cost less than auto title loans or payday loans, they can still be pricier than a bank or personal loan. According to the NPA, an $80 pawn loan at 20% interest for 30 days would cost you $16. Higher interest rates, which are common, result in costlier borrowing.
Get the facts when pawning so you can make the best decision possible. Ask about the APR or the interest per month and any fees.
If pawning your valuables is a pill you just can't swallow and you don't have the credit for a prime loan, consider getting a cosigner to vouch for your loan. A few prime lenders, such as LightStream, will consider borrowers with less-than-perfect credit if they have a guarantor.
The bottom line
In a perfect world, you wouldn't have to pawn your grandma's pearl earrings, but finances can get tight. If you find that you need some quick money and are fairly certain you can pay the loan back within 30 days or so; pawning can be an easy way to get some much-needed cash today. For more fast cash options, check out the personal loan options on SuperMoney's personal loans reviews page.
Julie Bawden-Davis is a widely published journalist specializing in personal finance and small business. She has written 10 books and more than 2,500 articles for a wide variety of national and international publications, including Parade.com, where she has a weekly column. In addition to contributing to SuperMoney, her work has appeared in publications such as American Express OPEN Forum, The Hartford and Forbes.