There are times in life when unexpected bills show up, and despite our best planning efforts, we are not always prepared to be able to pay for everything. Whether it is due to a sudden loss of income, car trouble, or other surprises, there are times that you may find no other option than to take out a loan.
There are different options to choose from depending on how much you need and how much time you need to pay the loan back. There are short-term payday loans that may offer enough cash to get you back on track, if you are able to pay them back quickly—usually within 2 weeks. But it is very easy to get caught in what seems like a never-ending vicious cycle of extending these types of loans, and the fees and overall charges associated with them can be astronomical – as much as 1,095%.
Another option available today is a personal loan that allows you to borrow a bit more money than a payday loan, and usually gives you a longer period of time to repay the amount borrowed. But with this option as well, it is important to be careful. With so much advertising for loan companies on television, radio and social media, it is important to do a little homework.
Check out our recommended list of personal loan lenders here.
 What is a Personal Loan Calculator?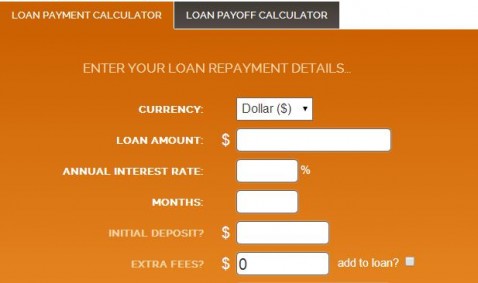 Personal loan calculators are a great way to make sure that what you are ultimately paying is reasonable in comparison to what you are borrowing. They allow you to plan for an estimated repayment arrangement that fits your budget and time line, and they can also calculate how much you will ultimately be paying in interest in addition to the original loan amount.
There are several different types of loan calculators. Some compare different loan options and give you results that help you determine which personal loan may be best for you. Others provide alternate repayment scheduling options to help you pay the loan off in the quickest time possible.
There are many calculators online, and there are even several free or low cost apps that can help you calculate your loan costs. Some even help you choose which loan is best for your situation.
Some of our preferred loan calculators are those from Wells Fargo, Eloan, and this one from Bankrate: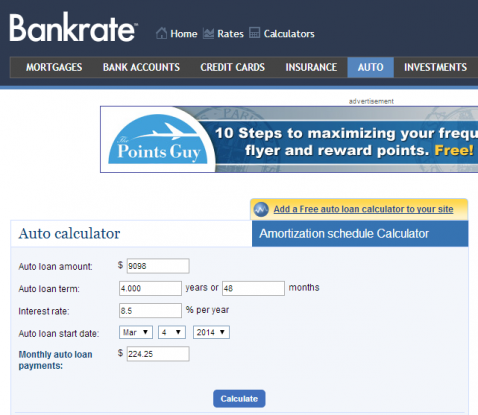 How to use a Personal Loan Calculator
In order to get accurate results when using a loan calculator, you need to have accurate data to start with. Using one of these calculators with inaccurate information will only result in inaccurate results. So you will need to ask yourself a few questions before you can use a personal loan calculator.
How much will you need to borrow, exactly?  How long will it take you to pay the loan back in full? And at what percentage rate? Plugging each of these figures into a loan calculator  will allow you to figure the overall total interest amount that loan will cost you. You'll also have your total monthly payments.
Choose your calculator wisely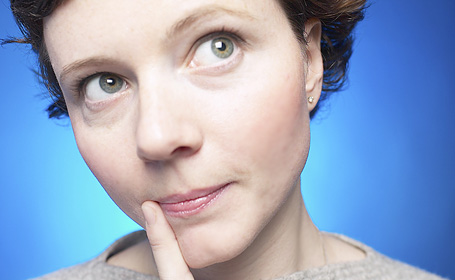 While most loan sites will have their own  calculator available for you to use, they may not all be completely trustworthy. In an effort to win new customers, there are unfortunately some companies that leave out critical information when showing the calculations on the loan they want to offer you.
Look for disclaimers on the same page as the calculator you are using. Most sites will have some sort of statement with regards to the use of their personal loan calculator and the purpose of its use. These statements are normal and may include things such as,
"Tools and calculators are provided as a courtesy to help you estimate your financial needs. This notice does not guarantee loan approval, nor is it an offer or commitment to make a loan to you on the above terms."
But some sites will have other kinds of wording that should make you think twice about using their loan calculators. These can include statements like "We cannot and do not guarantee the accuracy of these tools and calculators or their applicability to your circumstances" or even:
"The results yielded by these tools and calculators are merely estimates, and we make no warranty regarding the tools or calculators, nor regarding the results they produce."
Not a whole lot of faith in their own calculators! So what's the point of these companies offering a personal loan calculator if they at the same time tell you in fine print that it may not be accurate? It could be to get you to sign up for loans that ultimately could be costing you far more than they are trying to represent.
To avoid being trapped by their "miscalculations," it is always a good idea to use a personal loan calculator offered by an independent site or to compare the results you get from one calculator to at least one other. This will help ensure that you are actually paying the totals represented by the result of the calculations.
There are also many different types of loan calculators out there which are available for you to use. You want to make sure that you are using the right kind of calculator based on the type of loan you are looking for. Do not use a home mortgage loan calculator when trying to figure out what the cost of a payday loan will be. Make sure you are using the right calculator for your situation.
SuperMoney Tip: Make sure that you are using the right kind of calculator. Do not use a home mortgage loan calculator when trying to figure out what the cost of an auto loan will be. 
Factor In Additional Fees and Penalties
Another important factor to remember when using personal loan calculators is that they may not take into consideration all the elements that make up the loan as a whole. There may be additional costs or fees associated with taking out a personal loan such as a "one time set up fee" or an "application fee." Some lenders may also charge additional fees for transaction costs, or have early pay-off penalties.
Using a personal loan calculator is a good guide on how much you will ultimately be paying, but oftentimes they do not offer an option to include the aforementioned additional types of fees and charges. Keep these in mind when trying to determine the overall cost of your personal loan.
Taking out a personal loan may not be the most optimal situation, but at times it may be the only option to get through certain financial struggles. If you decide to take out a personal loan, it is a good idea to do your homework and make sure that you are getting the best deal possible. Personal loan calculators are really helpful, and can make the confusing situation seem easier to understand.
Make sure you find a personal loan calculator that is appropriate to your situation, as well as one that is accurate and transparent in its calculations. And finally, remember that a personal loan calculator is only as accurate as the information you give it, so be sure to get the correct data to plug in.
Overall, the use of a personal loan calculator can be a simple and effective way to help you determine the best options for your financial situation, which will help you get back on your feet as quickly and painless as possible.

Jennifer Leonhardi was born and raised on Catalina Island, giving her a unique small town perspective and focus on community. With a degree in Sociology, she now primarily enjoys writing, largely based on her own experiences, on topics such as financial assistance programs, issues concerning the home and family, and socioeconomic trends.