The most important part of financial literacy is learning, reading, and expanding what you know about money with help from others. We use social media and our own blog to share some of the best advice out there, and here we've put together a list of personal finance books with something for everyone.
It doesn't matter how much money you make or how far along you are in your money journey, the advice in these books is invaluable and truly amazing.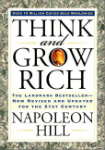 "Think and grow rich is the most important financial book ever written. Napoleon Hill researched more than forty millionaires to find out what made them the men that they were. In this book he imparts that knowledge to you." – Amazon Kindle Edition
Referred to a book about success more often than a book about finance, Think and Grow Rich is comparable to the self-help text The Secret. It outlines how the rich and successful think–not just what they do, but the why.
Even though one could call it a self-development book, isn't that what finance books are all about?
The mother/daughter team of Elizabeth Warren and Amelia Tyagi ask a very important question in this book: Why is there never enough money? You work your butt off, yet financially, you aren't getting anywhere. What gives?
They give an answer, and then a solution. In All Your Worth, the duo shares a new way of balancing your money in three categories: the Must-Haves, the Wants, and the Savings. No penny-pinching, no fancy formulas, just a step-by-step guide to achieve that balance, get out of debt, and realize your goals.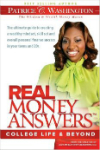 A great book for people just starting out in life, the audience is clear–teens and young adults wanting to learn about financial literacy.
Very few personal finance books are aimed so directly at young people, answer the financial questions that matter now, not the ones that don't. "Who cares about retirement accounts when you're just trying to find a responsible roommate?"
Our blog post "The Ultimate Personal Finance Guide for Fresh out of College Grads" pairs perfectly with the advice in this book.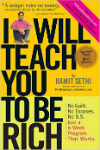 Sethi is a master at inspiring readers to "just do it." We've followed his blog for ages, featured it on our list of personal finance blogs to follow, and couldn't recommend this accompanying book enough.
Banking, saving, budgeting, and investing are Ramits four pillars of personal finance, and he boils it down to a 6-week program tailored to 20-35 year olds.
It all starts with his first lesson: You don't have to be the smartest person in the room to succeed. You just have to get started.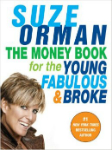 Credit card debt, student loans, buying a first home. If it has to do with "Generation Broke" it's in this book by financial guru Suze Orman.
The author's narrative makes it sound as if she's sitting right across from you. It's perfect for those who are serious about their finances and want to read a really cool book on what it all means (like the difference between a 401(k) and Special K).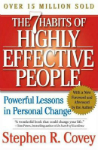 This book's been out for 25 years and still stands the test of time with over 10 million books sold.
For that reason alone we recommend picking it up and giving it a read.
"Every so often a book comes along that not only alters the lives of readers but leaves an imprint on the culture itself. The 7 Habits is one of those books." (Daniel Pink, author of Drive and To Sell is Human)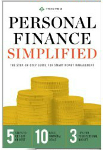 Advice like, "If you're broke, don't pay for a diamond manicure," is the type of common sense advice that should resonate with readers.
A must-read for young people new to earning money, this book simplifies budgeting, loans, and investing in such a way that any reader can apply the tips immediately.
For anyone who is just now getting a handle on their finances and how money works, pick up this book and follow it's advice to the letter.
What better way to develop better financial habits than by committing to a 21 day fast. This is written from a Christian perspective, but that doesn't make it any less effective.
For 21 days, give up your credit card, only buy the bare essentials, and avoid temptation whenever you can.
This program shows readers how to replace bad habits by strategically creating new ones. It provides a practical way to achieve financial freedom that anyone can learn from.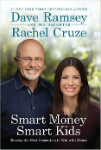 This book, written by a father/daughter team, packs a punch.
Most people familiar with money management have heard of Dave Ramsey and his bestselling books, but here he takes a look on how to raise a kid to be smart with money.
"Dave and Rachel present a no-nonsense, common-sense approach for changing your family tree." A must read for parents.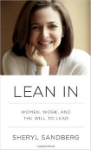 We recently published an article about Women Entrepreneurs and their success compared to men. Women are smarter, more educated, and a lot better with money but for some reason they're still behind.
Author Sheryl Sandberg and COO of Facebook explored "Why we have too few women leaders" in a Ted Talk back in 2010, and digs in to the issues with Lean In. "Perhaps the greatest trap ever set for women was the coining of this phrase," writes Sandberg about the idea of "having it all." She wants women to lean in, speak up, and challenge everything.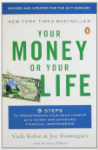 Everyone is thinking about money, how to get it and how to spend it. Your Money or Your Life dives into how-to, while showing readers how to make a life, not just a living, with their money.
How many of us dedicate our lives to working day in and day out, 40 hours a week for a paycheck just to get by and keep up with the Joneses? This book is a real eye-opener, putting the focus on making the most of the time we have. A key takeaway: spend money on the people and things that matter most to you, nothing else.
With sage advice ("the best plan is often the simplest') and practical tips (how to pay for your child's college education) this book offers a different perspective on saving for the future than books written by other well-known authors.
It leads, with the title, to "Fire Your Banker, Bypass Wall Street, and Take Control of Your Own Financial Future." Instead of banking on things you can't predict like risky investments and how long you'll live before retirement, this book takes a different approach. Yellen's book provides a proven plan for growing your wealth safely and predictably, no risk needed.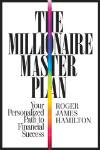 Here's a fresh take on personal wealth. What's interesting about this book is that it offers a checklist to measure your money management skills, and then practical advice on how to move up the financial ladder.
As the books says, you can be a millionaire and still be cash poor.
"If there's one thing to learn from reading Roger James Hamilton's brilliant book, it is that we each have a natural path to wealth, and there's a step-by-step process to get there."—Phil Town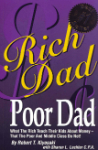 If you haven't heard of Rich Dad Poor Dad or Robert Kyosaki, crawl out from under that rock and pay attention because it's the #1 personal finance book of all time.
The author delves into ways to make money work for you, and what the rich teach their kids about money that the poor class don't. He explores this concept by telling the story of his father, and his best friend's father, and what they both taught him about money. You can work for money, or you can make your money work for you.
15. Freakonomics, Steven D. Levitt and Stephen Dubner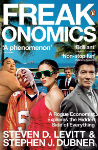 You have to love the title, "Freakonomics: A Rogue Economist Explores the Hidden Side of Everything."
Who doesn't want to be a freak, especially about finances? What's fun about this book is that is focuses on the social science of why people are the way they are.
This isn't a book for people looking for a primer on how to manage money. It's more for readers looking to self-diagnose why they are the way they are.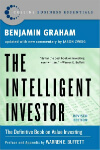 Recommended by Warren Buffet, this is a must read for anyone serious about investing. This book was originally released in 1949, and yet it is still considered the stock market bible.
It's been revised and updated over the years to reflect today's market, but still holds Graham's theory of "value investing."
"Vital and indispensable, The Intelligent Investor is the most important book you will ever read on how to reach your financial goals." – Amazon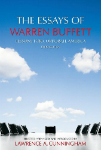 If you want an inside look at what goes on in the mind of one of America's wealthiest men, this is the book for you. Readers call it insightful and inspirational, but we found it both fascinating and full of information. We call it Warren Buffett's sucess in a nutshell, and who wouldn't want read the thoughts of a billionaire?
"One of the top investment books of all time." – The Motley Fool
"A classic on value investing and the definitive source on Buffett." – Financial Times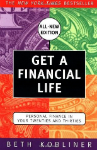 The publisher says "if you've been meaning to get your finances in shape, but have no idea where to start, this is your playbook."
It doesn't matter what's going on in the market, what's happening with the market. This book sets out to help you become the master of your own money universe, whether you make $30,000 or $300,000.
"From tracking your spending to finding deals on insurance to navigating the new world of homebuying, this easy-to-understand, comprehensive guide provides an up-to-date road map of the world of personal finance." – Amazon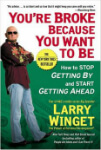 Okay, so the title is a little inflammatory. Nobody likes to be told "it's your own fault," but Winget takes a no-nonsense approach to managing your finances.
Larry Winget grew up poor, and has lived every financial guru's nightmare of being dependent on the government and family. But he came to grips with his finances and came out ahead, all because he sucked it up and got to work changing his life. To those living the paycheck-to-paycheck cycle with no savings and no hope, he says to allow yourself a good hard cry. Then take responsibility and step up.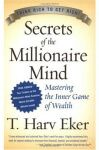 "Give me five minutes, and I can predict your financial future for the rest of your life!" – T. Harv Eker
Author Harv Eker takes a look at the psychological reason why people manage money the way they do through the concept of a personal money blueprint.
There's a reason why some people are rich, while others are not and probably never will be without a serious change. It all comes down to changing your fate at the roots, revising that money blueprint and changing your life.
"20 Amazing Books On Personal Finance" was written by writers Brenda Harjala and Pamela Britton-Baer. 
Brenda Harjala is a personal finance writer at SuperMoney. She specializes in personal finance topics such as budgeting and money management. Brenda has a B.A. in Scientific and Technical Communication from Michigan Technical University.