One of the largest purchases that you will make in your life is the home you buy—and most people don't have a huge savings account that allows them to pay for a home in cash. You may have already taken out student loans, or gone through the loan process when you bought a car, but buying a home is quite a bit different.  This article is going to take you through the steps of how to get pre-approved for a home loan.
Why should you get pre-approved?
While a pre-approval does not guarantee a specific rate or loan amount, it does give you an idea of where you are financially.
A pre-approval is not the same as a final approval for a loan. While a pre-approval does not guarantee a specific rate or loan amount, it does give you an idea of where you are financially.  Getting a pre-approval from your bank can help you in several ways:
A pre-approval tells you the maximum loan that you would qualify for
Keep in mind, just because your pre-approval says that you can get a loan for $250,000, doesn't necessarily mean you should.
Make sure you know what you are comfortable with in terms of your budget, and stick to that amount.  A pre-approval is simply giving you a figure based on your current income and current debt that keeps you within the industry's debt-to-income ratio standards.
Going through the pre-approval process will give you an idea of your creditworthiness.
The lender will be able to pull your credit and let you know your credit score and if you have any late payments or anything showing on your credit report that you need to get cleaned up.
It will give you an idea of the mortgage loan rate that you will qualify for and how much you would need for a down payment. 
Getting these figures before you start your house shopping is a plus because you will begin the process with realistic expectations and know what to expect going forward.
It lets your real estate agent know that you are a serious home buyer.  
Your real estate agent can look at your pre-approval and know what types of homes to show you.  For example, if your pre-approval says that you can afford a home loan for $250,000, looking at a home selling for $500,000 is probably a waste of time.
How to prepare
Once you have your pre-approval from your lender, you will know: what your credit score is, if there is anything on your credit that needs to be resolved before buying a home, the loan amount that you qualify to get, and the range of homes that are within your budget.
 Set your expectations
It's really easy to just start looking at homes on the market and adding to your wish list of amenities and location; however, knowing your maximum loan amount can help direct you to the homes that are within your price range.
 Set a comfortable budget
Even if you qualify for that $250,000 loan amount, you need to look at the payment that goes along with that, and add in any private mortgage insurance (PMI) for loans over 80% loan-to-value, homeowner's insurance (HOI), and real estate taxes.
Total Mortgage Payment = Loan payment + PMI + HOI + RE Taxes
 Examine your credit
If you haven't seen your credit report for some time, you may have a bit of work to do in order to qualify for the best loan program possible.  Here is a quick checklist to help you clean up your credit and increase your credit score:
Resolve old credit accounts
Even if you pay your bills on time, closed accounts may still show as open or current and older collection accounts can still show as unresolved.  Make sure all closed or paid accounts are showing as closed and paid in full.  And any derogatory credit needs to be paid and updated.  Any of these types of accounts can pull down your credit score.  If you need to have your credit history updated, you can contact the three credit bureaus: Experian, TransUnion, and Equifax.  Getting these items updated or removed from your credit history can take up to 90 days, but you could also request a rapid rescore (although you may have to pay a small fee to have it expedited) and your credit score can be updated in about a week.
Pay off small credit card accounts
If you have any small balances on store credit cards, make sure they're paid off.  For example, even if you only have a balance of $30 on your card, it still reports a minimum payment of $25 to the credit bureau and that amount is added into your debt ratio.  So if you have a few accounts showing up like this, it could drastically change the mortgage payment that you qualify for.
Don't open any new accounts
While you're in the process of trying to get a home loan, don't go out and buy a car.  Okay, maybe that seems obvious, but opening any new account will mean extra looks at your credit, which can lower your score, and whatever payment is associated with that new account will change your debt ratio—which affects the loan amount that you can obtain.
Application process
After you have your pre-approval and are looking for the perfect house, you should work on gathering the following documents for you home loan final approval:
Minimum two months of income documents—paystubs, bank statements
Most recent two year's income tax information—W-2's and 1099's, or full tax returns
Homeowner's insurance information—find your homeowner's insurance or renter's insurance declarations page
The entire loan process can take a few months from start to finish. So getting a pre-approval, even before you find the home you want to buy, can help to reduce the amount of time that it will take.  A pre-approval will give your lender the basic information on your credit, income, and expenses, so then all you need to get to final approval is information on the home– such as appraisal and clear title. Get started today by comparing home loan rates.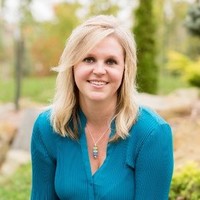 Gina Young is an accomplished finance writer who has written for publications including Examiner.com, Lexington Law, Talk Markets, CreditRepair.com as well as her own blog (Money Savvy Living), giving budgeting and frugal living advice. With a bachelor's degree in Accounting and Finance from Ashland University and a MBA from Indiana Wesleyan University, Young has impressive credentials in many aspects of investing, retirement planning, and personal finance.