Article Summary:
While home inspections are not always a requirement for purchasing a home, they are highly recommended. This is because a buyer needs to know all issues a home has before she commits to purchasing it. Before the inspection begins, deep clean your home and fix any faulty appliances. Your real estate agent can help you know what needs to be fixed.
You've put your home up for sale and have a potential buyer standing by. It's an exciting time! But, before committing, the buyer wants an inspection done on the home. Don't be too alarmed. This is a pretty standard practice among home buyers. But what are home inspections? And how do you prepare for one?
A home inspection ensures that a buyer is aware of any issues a home has before deciding to go through with a purchase. For instance, a home inspector may discover some damage in the garage and report this back to the potential buyer. The buyer may still go through with the purchase of the home even with that damage, but the buyer it better off knowing about the problem before committing.
So what can you do to prepare for a home inspection? Well, be sure to deep clean your home and repair or replace any faulty appliances. It may seem tedious, but it will definitely be worthwhile. In this article, we outline everything you will need to do to prepare for a home inspection and what to fix before it begins. Keep reading to learn how to make your home ready for an inspection.
Why are homes inspected?
Many buyers choose to get their potential home inspected before closing to identify any major issues. Home repairs are not cheap, so before committing to a place, it is common for buyers to make sure there aren't any underlying issues that they will be in charge of repairing. For example, an inspection could reveal a faulty roof. The buyer may not want to close on the sale of the home until the roof is fixed or the price of the home drops.
A home inspection also can reveal any potential safety issues in the home. The purpose of a home inspection report is to show the buyer that the home is safe to live in and expose any issues the potential buyer may have to deal with. Just because there is an issue with the home does not mean the buyer will not go through with the purchase. But finding an issue does allow the buyer to ask for a lower price. Home inspections, then, are a type of safety net for buyers, providing them with the peace of mind of knowing what the house they're moving into is like.
What do home inspectors look for?
A home inspector's job is to look for any possible issues that could come at the cost of prospective buyers. The average home inspection process is from two to four hours long, so know that it will be thorough. Inspectors check the structural integrity of the home, the state of appliances, and pests or insect problems. An inspector will check for mold, water damage, electrical issues, and the overall state of the home. Know that the home inspector will likely check both the inside and the outside of the home.
Why should I prepare for a home inspection?
The better your home looks, the better the inspection report will be. And the more likely you are to get a buyer. Buyers will not want to live in a home full of mold, or at the very least, they won't want to pay full price for one. Taking care of this issue in advance helps strengthen the chance of getting prospective buyers to close on your home without having to dramatically drop the asking price.
Are you a buyer rather than a seller?
As you've noticed by now, the purpose of this article is to help sellers ensure their homes are ready for inspection. If you're a buyer just reading this for reference, or if you're a seller who will need to finance a new home purchase once your current house sells, SuperMoney's profiles, ratings, and reviews can help you find the best home-purchase financing.
What should I do to prepare for my home inspection?
Many things you need to do to prepare for a home inspection are fairly easy, but there's a lot to do. It's understandable if you're feeling overwhelmed by it all. So, before you begin, ask your real estate agent for help. Real estate agents are experienced with selling property and will be able to inform you what needs to be fixed or what you should look for before the inspection. Having a second set of eyes look for things that need to be fixed can be really valuable.
Below are lists of the general things you will need to do to prepare for your home inspection. If it's helpful, you can think of each as a step-by-step how-to list. Keep in mind that you will have to take care of the interior and exterior of your home, as well as the yard. Because of this, you should start preparing for the inspection far in advance.
Standard preparation
Check for any issues on the property. First things first, do a standard check for any issues on the property. This could mean anything from minor issues such as a broken lock or burnt-out light, or something major like mold or pests. So, before you begin, find all issues that are in place and write them down. It may be helpful for you to write a home inspection checklist while checking the property for issues. This way, you know everything you see will be accounted for. It may also be worthwhile to go check your property with your real estate agent, who can likely point out issues that you would overlook.
Make sure all areas are accessible. Make sure every area of your home is completely accessible. This includes your attic, basement, outdoor shed, and more. A home inspector will also check your water heater and HVAC systems, so be sure those have easy access as well. Be sure that the inspector can access all electrical outlets, the electrical panel, and the electrical box, too.
Check for water damage. Water damage is a major issue, and home inspectors will be sure to look for it. Look under sinks, at the base of your bathtub and showers, and under appliances for water damage. Also be sure to check walls, ceilings, and floors for the signs. Water damage usually looks like warping, buckling, or sagging of the surface. Be sure to check the exterior walls for water damage, too.
Solve bug or pest issues in advance. If your inspector discovers any infestations, this could be a major issue for you and the potential buyer. Most buyers aren't too keen on purchasing a home with bug problems. So, be sure to clear your home of any pests and bugs. Clear the yard of wasps nests, and make sure to rid your home of spiders, ants, or any other creepy crawlies. People don't want these in their home and won't be happy to discover them during inspection.
Put away any pets. As cute as pets are, they can really get in the way of an inspection. Kennel your pets, take them with you, or have them stay at a friend's house while the home is being inspected. They should be out of the way for the entire process. This will help the home stay clean, and the process will go faster.
Have maintenance records prepared. Not all inspectors require this, but it's good to have one prepared. And either way, the home inspectors will greatly appreciate it. If you've done any renovations or updates to your home, maintenance records are helpful for inspectors. It can help them have a better idea of what work has been done on the home, as well as what is different from the original building plan.
Interior preparation
Deep clean. Clean, clean, and clean. Get in every crevice, crawl space, and corner of the home, and make sure it's clear of dust, mud, and dirt. Scrub the surfaces of each room thoroughly, too. Make sure the bathroom, bedroom, and everywhere in between are free of grime.
Replace light bulbs. Yes, the home inspector will look for something even as simple as burned-out light bulbs. This is because burned-out light bulbs could be an indication that the light fixture is faulty. Making sure that the bulbs are up to date will help show the inspector that the fixture is functioning properly.
Repair broken cabinets. It may not seem like an issue, but most buyers aren't interested in purchasing a home with broken cabinets. So, be sure to repair those. Make sure the hinges are right, the frame is in place, and the doors close properly. Broken cabinets are usually easy to repair, so it shouldn't take too much time to do so.
De-clutter your home. This is also a great time to clear your surfaces of any clutter. Clear your kitchen table, countertop, office desk, and more of those stacks of paper and unused trinkets. It's time to make your house look like a minimalist lives there.
Check the doors. Believe it or not, doors are another thing checked in home inspections. Be sure your doors are in good condition. The latches should work properly, the locks should be secure, and make sure the doorknobs are correctly in place. Fix any issues in advance.
Clean all mold. Mold is another serious issue that home inspectors will keep an eye out for. Not just this, but mold can pose a serious risk to your health, too. Be sure to get your home professionally cleaned of all mold before the inspection begins.
One way to finance home renovations, and possibly other costs of preparing your home for a stellar inspection and quick sale, is with a personal loan. A few options follow.
Exterior preparation
Check the roof. Many people neglect their roofs from the day they move in, and your roof might not be ready for inspection without some attention. So, this is something you should check before your home inspection begins. Clear your roof's gutters of any plants and debris. Make sure the downspouts are positioned properly and fully functioning. Repair any damaged or missing tiles.
Tidy up the yard. Clear your yard of any toys, tools, or general clutter before an inspection. Not only will it make your home look nice, but it will also make areas easier to access for the inspector.
Trim trees and bushes. Yes, the inspector will check the exterior as well as the interior, so be sure your yard looks nice. Take some time to clear your yard of dead or overgrown plants. Make sure it looks as tidy as the inside does.
Maintenance and appliances
Check the plumbing. Take some time to make sure the plumbing is fully functioning and that there are no leaky faucets. This is also a good time to make sure your drains are clear of any clogs. If you have a running toilet, fix it before the home inspection begins.
Turn on all pilot lights. This includes the pilot lights for both your water heater and your fireplace. Be sure both of these are on and working properly before the inspection begins.
Make sure the fuse box is correctly labeled. Double-check and see that all the labels in the fuse or breaker box are both labeled correctly and legible. Replace incorrect labels or any that are difficult to read.
Make sure everything is on. Be sure all utilities are on. This includes your plumbing, gas, and electrical components. If these are not on, the home inspector will have to pause and the inspection process can be delayed.
Double-check safety features. Check that your smoke detectors and carbon monoxide detectors are functioning properly and do not need new batteries. If the batteries are dead, replace them.
Update all needed maintenance. There are some basic home maintenance steps that are easy to do and should be done in advance. Before the inspector arrives, be sure that you flush your water heater, replace your air filters, clear your drain of clogs, clean the gutters, check your roof, and clean your dryer vent.
FAQ
What is the best way to prepare a kitchen for an inspection?
Deep clean the floor and surfaces, and make sure all appliances are working. Make sure all outlets are accessible and replace any light bulbs that are out. Be sure the smoke detectors are working.
What is typically included in a home inspection?
Home inspections usually include checking the condition of the heating, air conditioning, plumbing, electric systems, roof, attic, structure, and more. If it's on your property, plan on it being inspected.
What are some things you should look for when inspecting?
Look for any faulty or broken appliances. This includes simple things like broken cabinets or broken doors. Also look for pests, mold, and bugs. Solve these issues before the inspection begins.
Avoid common but costly mistakes when selling your home
Selling a home is difficult. If you're not careful, you could easily make a mistake that could cost you a good chunk of money. But SuperMoney is here to help. Check out our list of Eight Top Home Selling Mistakes People Often Make. We lay them out for you, and help you know how to avoid them. These tips could help you bring in thousands of dollars more for your home, so it's worth the read.
Key takeaways
Homes are inspected to make sure a potential buyer is not buying into any issues without knowing about them.
Inspectors will check the home's structure and appliances, including both the inside and outside of the house.
Deep clean your home and fix any major and minor issues before the inspection begins.
Real estate agents can help you identify any potential issues your property has. It is useful to ask for their help to prepare for the inspection.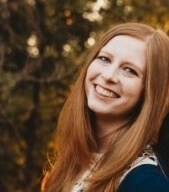 Camilla has a background in journalism and business communications. She specializes in writing complex information in understandable ways. She has written on a variety of topics including money, science, personal finance, politics, and more. Her work has been published in the HuffPost, KSL.com, Deseret News, and more.