We live in a world where "there is no such things as a free lunch." People don't work for free, and investors don't give out personal loans without interest. Even when friends or family do you a "favor" there are usually strings attached. Which is why it is so refreshing (and rare) when people are willing to do something for nothing. In the 2000 movie Pay It Forward, a social studies teacher gives his students an assignment to develop and put into action a plan that will change the world for the better.  One of his students, an 11-year-old named Trevor, comes up with a scheme he calls 'Pay It Forward' in which the recipient of a favor does not return the favor to the original benefactor, but instead grants a favor for someone else, either an acquaintance or a complete stranger.
Pay It Forward in History and Literature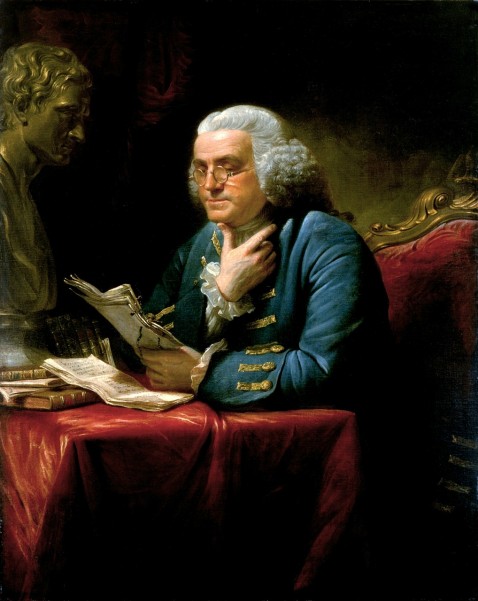 This concept is not new. A similar idea was included in a prizewinning play in ancient Athens in 317 BC called Dyskolos. Benjamin Franklin also did something similar when he was moved by a letter from his friend Benjamin Webb who needed a loan. Mr. Franklin agreed to lend his buddy the money with one condition. When he could afford to repay the loan, he must not do so. Instead, he should give the same amount of money to someone else in financial difficulties with the same "strings" attached. Ralph Waldo Emerson incorporated a "pay it forward" like concept in his 1841 essay 'Compensation' written in 1841. The idea was also an element in the play 'In the Garden of Delight' written by Lily Hardy Hammond in 1916; as well as in the novel 'Magnificent Obsession' by Lloyd C. Douglas in 1929. The idea was popularized again by Robert A. Heinlein in his book 'Between Planets' published in 1951.
As communication became globalized in the 21st century, the impact of this concept has been felt worldwide. The Pay It Forward Foundation was founded in September 2000 in response to the Catherine Ryan Hyde novel of the same name.  In 2014, people from 70 countries participated in a Pay it Forward Day, with proclamations from individuals in 41 cities and 36 states.
Real Life Pay It Forward Stories
The Pay It Forward Day and Gives Me Hope websites have posted several of the best real life Pay It Forward stories. These one-time acts — big and small — were performed by ordinary people on behalf of complete strangers:
A stranger paid $10,000 for a woman who needed a liver operation. To this day, the woman has no idea of the identity of her benefactor.

A family in Australia was able to travel across the continent thanks to the kindness of a woman who contacted a hospital asking if there were needy families that could use some flights that she couldn't use. 

In 2014, a girl named Annie and her mother noticed a homeless man holding up a sign. Annie's mother gave the man a doughnut, her coffee, and an umbrella.

A 14-year-old girl named Lindsey died in a car accident. Lindsey lives on through "Team Lindsey" soccer shirts and bracelets, which many people in Tiffany's high school wear in Lindsey's honor. Lindsey's organs also benefited six other people, including a 13-year-old boy who received her heart.
Surgery on Sunday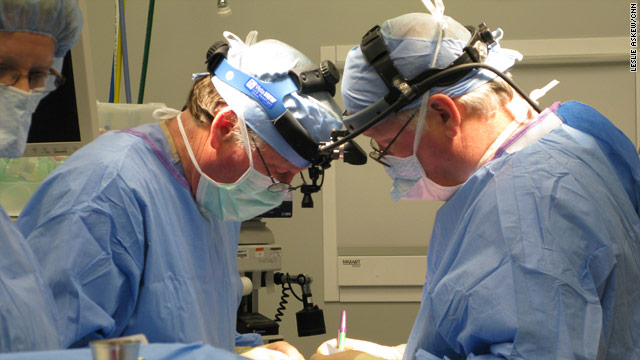 Dr. Andrew Moore, a plastic surgeon, based in Lexington, Kentucky, was distressed because an increasing number of his patients could not afford to pay for life-changing procedures.  He began waiving his fees for several of his patients. But for the 63-year-old physician, that wasn't enough.  So in 2005 he launched "Surgery on Sunday," a nonprofit group funded by grants and donations that includes more than 400 volunteer surgeons, nurses and other medical professionals who perform free medical procedures in a donated surgical facility.
One of Dr. Moore's most grateful patients is Michael Weyls, who was diagnosed with a cancerous lesion, but could not afford the cost of surgery to remove it.  Weyls was referred to Surgery on Sunday by another doctor. Dr. Moore performed three procedures on Weyls, to remove the lesion and rebuild his nose, possibly saving his life.
As of 2012, Surgery on Sunday had performed 4,500 procedures.  At the time the People magazine article was published, the program had a waiting list of more than 500 patients.  Surgery on Sunday has inspired similar programs in Louisville and three Lexington hospitals, with aspirations to expand the program nationwide.
Reese's Rainbow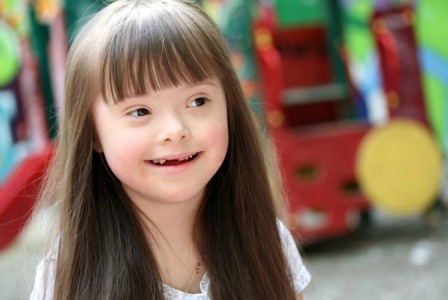 When her son Reese was born in 2002, Andrea Faris Roberts assumed that he had inherited his almond-shaped eyes from her husband Rich.  Instead, she was heartbroken when she learned that her son had Down Syndrome, despite normal prenatal tests. She researched her son's condition, learning that many Down Syndrome babies born abroad were abandoned in orphanages. Networking with adoption agencies, she raised money through grants to establish Reese's Rainbow in 2004 to arrange adoptions of Down Syndrome children from orphanages around the world. As of 2012, Reese's Rainbow had distributed more than 4 million dollars to finance the adoptions of more than 850 children from countries like Russia, China, and Mexico.
Thanksgiving with Strangers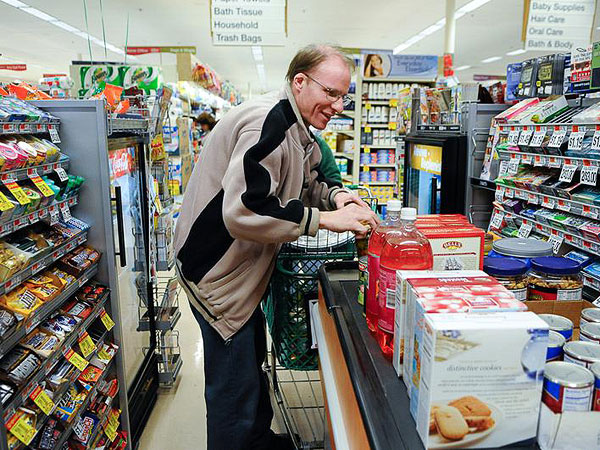 Since 1985, Scott Macaulay of Melrose, Massachusetts has prepared and served Thanksgiving dinner to various strangers. Macaulay started the annual tradition when his parents divorced and argued about where Scott would spend the Thanksgiving holiday.   Rather than be caught in the middle of the dispute,  Macaulay opted to skip spending the day with either parent. But instead of settling for eating alone, he posted an ad in his local paper offering to prepare and serve Thanksgiving dinner for up to 12 people in his home at no charge.
Since then, Macaulay has moved his annual feast to the First Baptist Church in Melrose, where he has prepared Thanksgiving dinner for up to 89 people. His guests have included a man whose wife had Alzheimer's disease and a young woman whose father was in the hospital and whose wedding Macaulay attended.  He does much of the cooking himself, willingly rising at 4:00 a.m. to prepare turkey and all the trimmings for his guests.
Paying It Forward
As the stories above illustrate, the idea of committing good deeds is not limited to Hollywood movies. Both small deeds and grand gestures can change lives for the better. In the process, many people discover that they benefit just as much as the people they help.