You have heard about travel and cashback rewards cards, but what about a debit card that helps you invest in exchange-traded funds (ETFs)?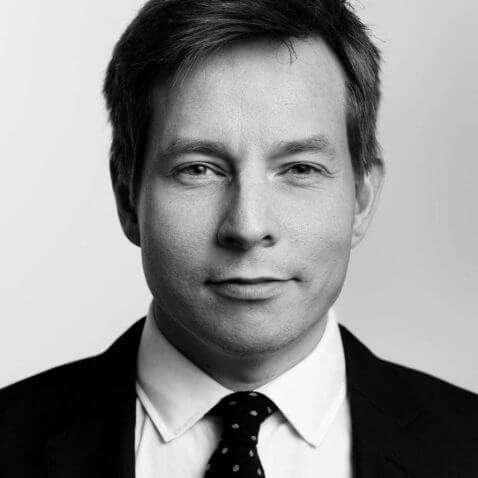 For many people, credit cards and debit cards are synonymous with debt. But it doesn't have to be that way. In fact, swiping your card can help you invest more. If you have a cashback rewards card, you can turn that cashback into even more money by opening an account with a brokerage and investing it.
There is also a debit card, Save, that does the investing for you. We were curious about how this worked and interviewed Michael Nelskyla, CEO of Save, to find out out more.
What is your elevator pitch when people ask you about Save?
Michael: "We launched Save in April 2021, with the first product being our Save Debit Invest Card that invests $1 for every $1 you spend (as long as it's not a cash or PIN transaction). You could see us as an alternative to a cashback card, or a card that gets portfolios instead of points."
"Our average customer return after fees is around 3% (no cap, so the return could be +10%, but it could also be zero for any given month, based on the markets), Overall it's a very strong value proposition in a $4 trillion market where the best debit card gives you 1% capped at $30 monthly."
How does Save work?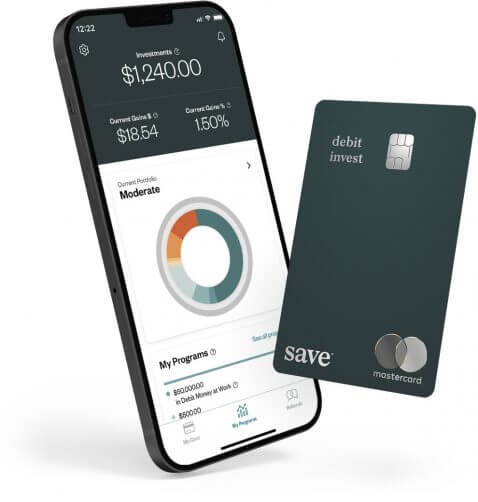 Michael: "Here is a summary of how it works:
Sign up and choose the portfolio that fits your profile (30 ETFs across all markets and assets)
For example: Spend $1,000 with your Save Debit Invest Card in January, and we will invest $1,000 for you in early February, for 1 year.
In your customer dashboard, you can see the status of your account and your investment performance throughout the 1 year investment period.
At the end of 1 year, you collect the returns as cash into your bank account. (You don't keep the investments, only the returns.)
Our advisory fees (0.59%) are collected only if the customer makes money; otherwise, the fee is zero.
None of the customer's capital is at risk, the bank account is FDIC insured, and investments are SIPC guaranteed.
For more information: Save Debit Invest Card."
 What are the top 3 benefits of Save when compared to other debit cards?
Michael: "1) Better potential returns than any other debit card. 2) Investment made for you, with no risk to your capital (you don't invest any money separately). 3) No return, no fee. Most advisors out there take a fee regardless of outcome; we are the first to rebate it back if there is no return."
 Do you have an origin story for Save? What makes you think there is a market for Save?
Michael: From our previous roles in banking, we saw an ability to create more value added products for customers that would match their need for yield without adding risk. Investing without risk or earning a steady yield from a bank account is always going to be the most attractive proposition out there, especially when interest rates are higher. The US deposit market alone accounts for around $17 trillion, and today the US savings rates (what percentage of income goes into savings) are still historically high (12% as of May 2021).
Since the financial crisis, and given the low interest rate still today, individuals are being forced into the stock market or riskier products to earn a return. By combining market returns and banking products, we are solving this problem for customers. In addition, by converting spend to investing, we have built a natural inflation hedge into the debit card, as customers earn a yield on their spend.
 Are there any other products or services in the pipeline for Save?
Michael: We are working on launching a savings account and a credit card, using similar mechanics and principles.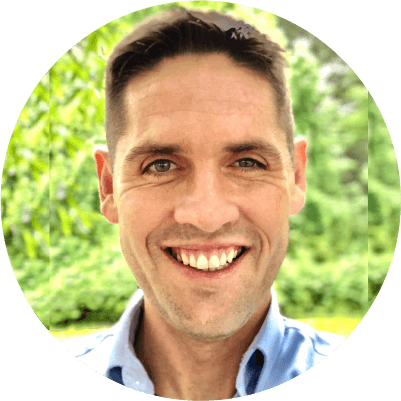 Andrew is the Content Director for SuperMoney, a Certified Financial Planner®, and a Certified Personal Finance Counselor. He loves to geek out on financial data and translate it into actionable insights everyone can understand. His work is often cited by major publications and institutions, such as Forbes, U.S. News, Fox Business, SFGate, Realtor, Deloitte, and Business Insider.