Article Summary:
Past banking mistakes could be preventing your access to a traditional checking account. If so, you have options. A second chance bank account can do two things for you. It can give you the standard banking features you need, and it can allow you to repair your banking history. This article will tell you about these accounts, why you might need them, and how to find one that's right for you.
As you know, a bad credit report can mean you're denied a credit card or loan. In the same way, a bad banking report can mean you're denied a checking account. Have you had banking trouble in the past, such as unpaid fees, late charges, or bounced checks? If so, you probably know how hard it can be to get a new checking account set up. Most banks will check your banking history. And most will be willing to work with you if you've had these types of problems.
Fortunately, this is true only of most banks, not all. Some banks will still allow you to open a checking account. So will some credit unions and many online financial institutions. The accounts these financial institutions offer you are known as second-chance checking accounts. They're called this because they offer customers another chance to get things right.
Here is everything you need to know about second-chance checking accounts. This includes who offers them, how to get one, and what you need to be aware of when signing up.
How do I know if I need a second-chance account?
Have you tried for and been denied a checking account because of past mistakes? Obviously, then, you'll need to go another route. Services like ChexSystems or TeleCheck maintain databases with information on checking account holders. They retain the information for five years. The services enable banks to track and share data on checking account holders. About 85% of financial institutions use these services.
Has previous checking mismanagement gotten you rejected by a bank? Thanks to these services, the odds are good that other banks will know this and opt to not do business with you.
In this case, you would want to look into getting a second-chance bank account. They do not have the same application requirements as most traditional accounts. And they are often designed to help you rebuild your banking track record.
If you haven't yet been rejected by a bank but worry your history might be a problem, there's a way to check. You can request free copies of your ChexSystems and TeleCheck consumer reports. It's just like getting your free yearly copies of your credit reports.
What are ChexSystems and TeleCheck? Is there a difference?
ChexSystems
ChexSystems is a consumer reporting agency, not unlike Equifax, TransUnion, and Experian. The latter, of course, are the three major credit reporting agencies. ChexSystems, however, doesn't track your credit usage. Instead, it tracks your use of checking and savings accounts. It flags things like unpaid overdraft fees and late payment charges. When you apply for an account, banks almost always check your ChexSystems report. Credit unions do the same. They use this report to see if you present a banking risk.
As stated, black marks on your ChexSystems report remain on it for five years, unless removed by your bank. Do you feel your report contains inaccurate information? If so, you have the right to dispute it and add a personal statement to your file.
TeleCheck
TeleCheck is also a consumer reporting agency, similar to ChexSystems. However, it specializes in check acceptance. It keeps a database of all checks run through its system, both good and bad. If you've written bad checks in the past, TeleCheck will alert the bank or merchant of this.
In addition to a past banking summary, TeleCheck assigns you a risk score. Is there a risk that you'll write fraudulent checks or checks with insufficient funds? Your TeleCheck risk score tries to answer this question. What if your score indicates that you are high risk? Banks will likely decline your account applications. And merchants may reject your checks.
Early Warning Services
Early Warning Services LLC (EWS) is another risk-detection service. It is very similar to ChexSystems and TeleCheck, but it is a relatively new player on the block. Several large banks created EWS. JP Morgan Chase, Wells Fargo, Bank of America, and BB&T are four of them. The banks' primary purpose was to prevent fraud. Most see EWS as an additional layer of security for banks. Most don't see EWS as competing with ChexSystems and TeleCheck.
EWS provides financial institutions with a simple form containing your relevant banking history. It includes risk detection points like fraud and abuse. Its primary purpose is to identify individuals who have committed financial fraud. So it is unlikely to be a problem for most people. However, it is possible to be flagged for something that wasn't your fault. Unknowingly trying to cash a fraudulent check from someone else is an example.
Bottom line: If you're denied a checking account, find out which service(s) the financial institution used. Then you can dispute erroneous information.
You can get a free copy of your EWS consumer report. (You can get one provided you haven't already done so this year, that is.) To find out how,
visit Early Warning Services online
.
How do second-chance bank accounts compare to standard checking?
Second-chance checking accounts are comparable to standard checking accounts in certain ways. But they are considered low risk because of their built-in limitations. These limitations, by design, prevent you from spending money you don't have. They are sometimes called "basic" accounts. They have most of the same basic functions as standard checking accounts. But your use of these functions is restricted.
Second-change checking account restrictions: some examples
Lower spending limits
Fewer convenience features
Only able to use prepaid debit cards
Limited number of transfers allowed
Limits on the amount of cash you can withdraw in a single transaction
Not all second-chance banking accounts are checking accounts. But some second-chance bank accounts do include check-writing abilities. They can be great products for those that need them. These low-risk accounts can help you manage your spending better. And, if you use them well, they can help you qualify for a regular checking account.
Do banks that offer second-chance banking not use ChexSystems?
Traditional banks that offer low-risk accounts almost always use ChexSystems. They may also use TeleCheck or EWS, or both TeleCheck and EWS, along with ChexSystems. Financial institutions that do not use screening services have been rare in the past. However, with the advent of financial technology (aka fintech) companies, that's changing. There are increasingly more options with financial institutions that consider other factors when considering checking account applications.
Approval rates for second-chance accounts are high. Financial institutions that offer low-risk checking will usually let you open an account. Like most rules, though, this one has an exception. If you owe money to the financial institution where you apply, you probably won't get approved.
What are the pros and cons of second-chance bank accounts?
Like many other types of accounts, second-chance checking accounts have benefits and drawbacks. Here is a quick rundown of the pros and cons associated with this type of account.
WEIGH THE RISKS AND BENEFITS
Here is a list of the pros and cons of second-chance bank accounts.
Pros
Offers basic features of banking without resorting to expensive or predatory alternatives. (One familiar example of the latter is check-cashing services.)
May be able to upgrade to standard checking within 6–12 months. This depends on the institution.
Account limitations can automatically shield you from overdraft transactions and fees.
Low-risk opportunity to right your past banking mistakes.
You can access second-chance banking regardless of your location in the U.S. This is thanks to fintech and online financial services companies
Cons
Most second-chance accounts will charge a monthly maintenance fee that cannot be waived
May require a high minimum deposit to open an account
May require an average monthly minimum balance
May require you to set up direct deposit or take a money management class
Limited transactions
Lower spending and ATM withdrawal limits
Overdraft protection is usually not an option
Fewer features like budgeting tools and paper checks
May have limited or no access to physical branch locations
Accounts may not be available for those with a history of fraudulent activity
How to choose a second-chance checking account
When choosing a second-chance bank account, don't settle. You can do better than an account with tight restrictions and few features that charges an arm and a leg. Make sure you shop around and compare products. Also, be aware that not all banks advertise their low-risk accounts, so you might have to ask if they offer any. Look for second-chance banking with the following features:
No minimum balance requirement
Low or no monthly maintenance fee
Free debit card privileges
Free unlimited check writing privileges
Online and mobile banking
Reasonable daily and monthly transaction limits, or none at all
Review the account features carefully. Make sure you understand everything before committing, especially when it comes to fees.
Financial institutions that offer second-chance checking accounts
It is less common for large banks to offer second-chance checking accounts. Local banks, fintech companies, and credit unions are more likely to do so. These accounts typically go by different names at each bank. They may not be called "second-chance checking accounts." Look for names like "fresh start," "clean slate," or the like. Names like these tip you off that the account is being marketed to those who've had banking trouble.
Various banks and financial institutions offer second-chance banking anywhere in the U.S. They offer access in person or online. This tool can help you compare and choose the best checking account for your circumstances.
Various banks and financial institutions offer second-chance banking anywhere in the U.S. Here are thre options to consider with their pros and cons.
PenFed Access America Checking
Unlike many credit unions, PenFed Federal Credit Union offers its Access America Checking to everyone with just a small initial deposit.
WEIGH THE RISKS AND BENEFITS
Here is a list of the benefits and the drawbacks to consider.
Pros
Monthly service fee waived (see terms for requirements).
Available in all 50 states.
Dividend-yielding account
Insured by NCUA.
Free debit card
Cons
No signup bonus.
Higher than average wire transfer fees.
Monthly service charge (if minimums are not met).
Chime
Chime is a financial technology company, not a traditional bank. Chime provides exclusively online services. So it's not the way to go if it's essential for you to have access to physical branches.
However, their highly-rated smartphone app boasts dozens of appealing features. It appeals to tech-savvy folks who want to keep banking simple and direct. With Chime, you'll get a single checking account, the Chime Spending Account. You can also get a savings account if you wish. Both are connected to a single secured debit card. Do you have a shoddy banking history or bad credit score? In spite of it, you're essentially guaranteed approval from this swiftly-growing fintech company.
WEIGH THE RISKS AND BENEFITS
Here is a list of the benefits and the drawbacks to consider.
Pros
No monthly fees
No minimum deposit to open or minimum balance required
No credit check
Does not use ChexSystems or TeleCheck
Free Visa debit card
Free, easy mobile check deposit and online bill pay
Access to over 60,000 ATMs with no fees
No foreign transaction fees
Early receipt of direct deposit payments, up to two days before traditional banks
SpotMe allowance lets you overdraw up to $20 on debit card without fee if you direct deposit $200 or more monthly
Easily set up or disable alerts, debit card, and other features with the app
Automated savings tools included, with competitive APY of .50%
Can deposit cash at over 90,000 retail locations (such as Walmart, participating pharmacies, and gas stations)
Takes 2 minutes to apply
Cons
No physical branch locations
No physical checkbook, but you can send checks electronically
Cash deposits at participating retailers may cost you a fee on their end
Lending Club
Lending Club, formerly Radius Bank, offers another great fintech option. Individuals with a spotty banking record should consider it. It's called the Essential Checking Account.
WEIGH THE RISKS AND BENEFITS
Here is a list of the benefits and the drawbacks to consider.
Pros
No monthly minimum requirement
Low minimum deposit
Free MasterCard debit card after you enroll in required online banking and eStatements
Free mobile check deposit and online banking features
Free ATM access to all MoneyPass and SUM networks, more than 20,000 nationwide
Eligible to upgrade checking accounts after 1 year of positive banking history
An Integrated Financial Dashboard that lets you track budget, spending, trends, and numerous other factors
FDIC insured up to $250,000
Cons
Does use ChexSystems, and monthly maintenance fee is not waivable if you have a poor report
No physical branch locations
Lower daily debit card spending limits than other options, but they increase with time
Are there alternatives to a second-chance checking account?
Second-chance checking accounts give you reentry access to the conveniences of banking. They do so at a lower risk than a traditional checking account. They also enable you to improve your banking history and graduate to a standard account in time. They do not build credit. For that, you would need to consider a secured credit card.
Prepaid debit cards do provide an alternative to second-chance banking. However, they don't offer many of the advantages of checking accounts and require that you have a fair amount of money upfront to fund the card. Still, they are a viable option in some circumstances.
Best practices for second chance banking
You want to make the most of the fresh start you've been given. So it's important to practice responsible banking. This will ensure that you can eventually upgrade to a standard checking account. This really isn't difficult, as long as you remember the following three things.
Always pay your monthly service charge. Odds are you will have one. Non-waivable monthly service fees are standard for most bank-issued second-chance checking accounts. Make sure your budget always takes your monthly fee into account, and pay it on time. (A monthly service charge is generally automatically deducted from your funds. So as long as you have enough money to cover it, you should be okay.)
Stay in-network with ATMs. Out-of-network ATM fees can add up quickly, and really are unnecessary. When choosing your second-chance checking account, make sure the bank or credit union has plenty of ATM locations in your area. It should be easy to find one within a short distance of wherever you are by using your bank's mobile app or website.
Avoid overdraft fees. Of the second-chance bank account best practices, this may be the most difficult. This is especially the case if you aren't able to maintain a healthy balance. In order to prevent accidental overdrafts, try to pad your account. Keep a couple hundred dollars extra in your checking account in case of an emergency. Overdraft fees can be a killer and have a snowball effect. Always keep an eye on your balance with your mobile app, and be cognizant of your spending. Is this problematic for you? Then stick with a second-chance bank account that will decline transactions if you have insufficient funds.
Key takeaways
You've applied at traditional and large-scale banks. But you've been rejected. You've been denied a standard checking account. Or you've been denied access to comprehensive banking features. The situation looks dire. But don't dismay. Fresh start options are plentiful. Financial technology companies and banks offer second-chance checking options. So do credit unions. With discipline, solid information, and fairly minimal time, you'll be able to qualify for standard accounts again.
Most financial institutions check your banking background before granting you an account. ChexSystems, TeleCheck, and Early Warning Services are three services they use.
A bad banking background can make you ineligible for a standard bank account. You may still be able to get a second-chance checking account, however.
Traditional institutions like banks and credit unions offer second-chance accounts. So do newer financial technology companies (aka fintechs). Investigate opportunities with both to get the best deal.
Responsible use of a second-chance account can qualify you for a standard account. This makes them a great way to transition back into banking after a financial rough patch.
Prepaid debit cards are an alternative to second-chance accounts. Though not as good, they are a viable option for some.
You should avoid using check-cashing and payday loan services. They prey on the desperate. Their costs far outweigh their benefits.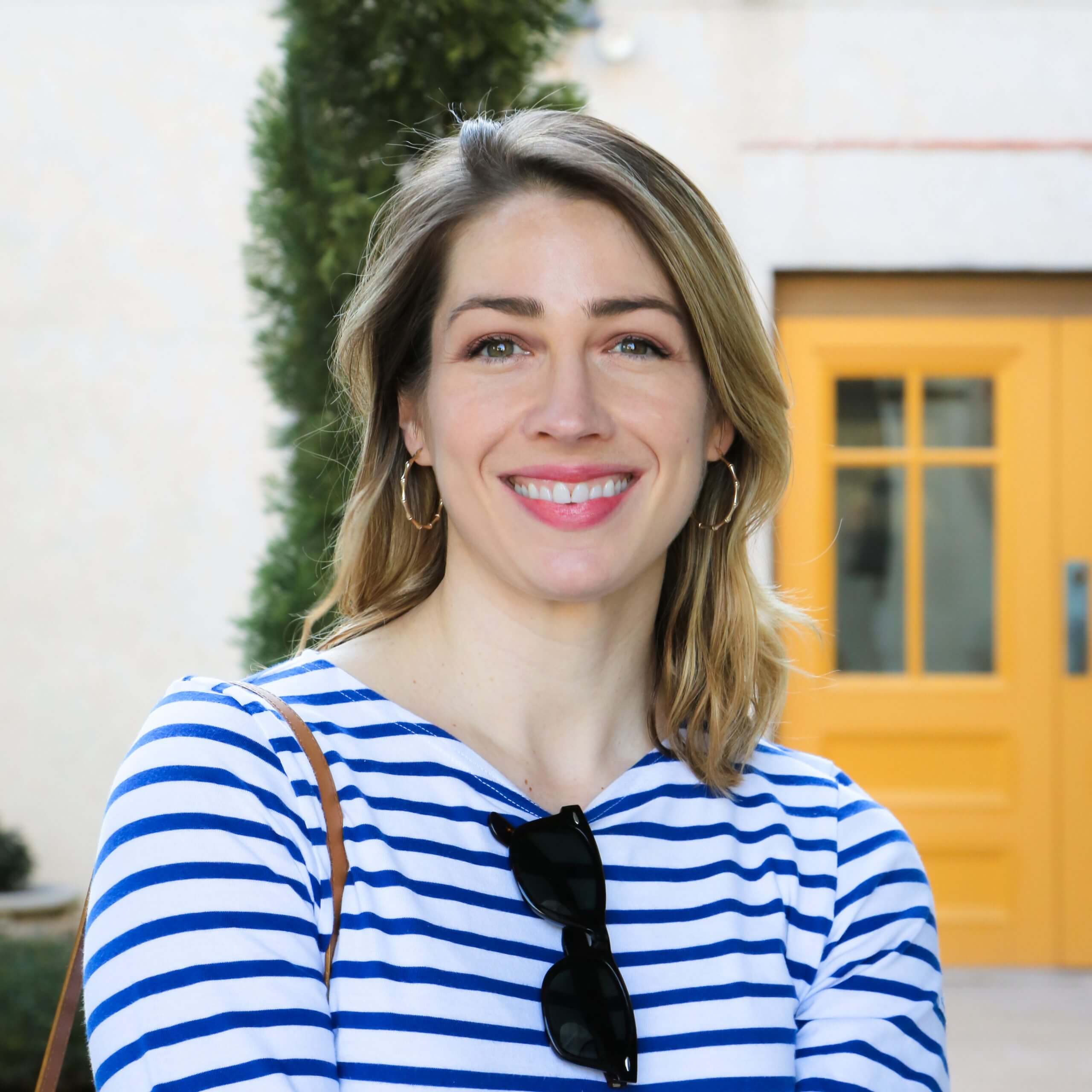 Lara is a personal finance writer that enjoys helping people live a balanced life. She covers the essentials — think budgeting and healthcare — and the finer things in life, such as food, travel, and design. In her free time, she enjoys reading, climbing, and cooking up globe-spanning fare for her favorite people.