Student loan debt is rapidly growing as students seek out more education. According to U.S. Department of Education data, 44 million Americans owed $1.4 trillion in federal student loans in 2018.
That excludes students who borrowed through private lenders to fund their educations. For those paying off their federal student loans, the prospect of negotiating new terms may seem attractive.
Here are some ways to decide if it's a smart decision for you.
What does it mean to refinance your student loans?
Refinancing a loan means replacing an original loan with another loan. The number one benefit of refinancing a loan is to have a lower interest rate. For student loans, qualifying for a new loan with better terms can happen if your credit score is better or if you have a cosigner.
But there are other strings attached to that headline rate decline. When you refinance a loan, it becomes a completely new loan, and it comes with new terms and conditions. If you had any perks or protections to your old loan, those go away as well.
For federal student loans, Congress sets the interest rate and it is fixed, regardless of your credit score or income. That means you cannot refinance a federal student loan into another federal student loan.
You could, however, refinance federal student loans into a private loan. But once you replace your federal loan with a private loan, you cannot reconvert or consolidate back to a federal loan.
Refinancing federal student loans
How does refinancing federal student loans work?
You refinance a loan the same way you apply for a loan. Lenders are just as discerning, so your credit-worthiness has to be good, if not better than it previously was. You'll have to prove you can pay back the monthly dues.
So if you are several years out of school and have a steady income, ample savings, and hard assets, it may be a good time to consider refinancing.
You can refinance federal student loans through a third-party lender such as SoFi or CommonBond, or through a bank such as CItizens Bank. For a complete guide to refinancing student loans, read here.
Is it a good idea to refinance student loans?
If you are refinancing federal student loans, it's important to know that it will eliminate the protections that are built into federal loans.
These protections include repayment plans that could lower your debt or even push pause on repayment in the case you are struggling. The protections may even extend to loan forgiveness in some cases. Most private loans do not offer these protections.
If repayment flexibility is not needed and you feel secure in your financial situation, refinancing your federal loans with a private lender at a lower rate could turn out to be a no-brainer"
When deciding to refinance your federal student loan, take a good, hard look at the amount you would be saving and what you would be giving up. Paying back debt at a lower interest rate may save hundreds or even thousands of dollars. But how much is it worth it to you to have protections in place for your loan if, sometime in the future, you lose your job or face a financial emergency?
Refinancing loans is a personal decision that depends primarily on your life circumstances at the moment. It may, in fact, be a good idea to refinance a federal loan to a lower-interest-rate private one.
"If repayment flexibility is not needed and you feel secure in your financial situation, refinancing your federal loans with a private lender at a lower rate could turn out to be a no-brainer, after all," said Douglas Boneparth, partner at Longwave Financial. (Source)
To see how much you could save by refinancing your student loans, use a student loan calculator. Input your loan amount and desired loan details to see your potential savings.
What about consolidating my federal student loans?
If you consolidate your loans, it may not lower your interest rate the same way that refinancing does. For federal student loans, there's a specific program called Direct Loan Consolidation.
You won't receive a lower rate, and you will lose much of your protections, but you will have access to income-driven repayment plans and may get lower, more simple monthly payment terms.
A federal consolidation loan's interest rates are the weighted average of the interest rates of their underlying loans (rounded up to the nearest one-eighths of a percent). Thus, the resulting rate may be lower—but it may also be higher—than your previous loans.
The benefit of consolidation is that you can choose the server you want to work with. You may also qualify for repayment or forgiveness options. But you may not get a lower interest rate.
Is student loan refinancing right for me?
Deciding whether to refinance is a highly personal decision. Take a look at where your life is at the moment, what you can afford to pay monthly, and what you foresee your future financial situation to be.
Don't be lulled by a lower interest rate, particularly if you are deciding to refinance federal student loans. You'll want to take a hard, honest look at whether or not it makes sense for your situation. For example, will the lower interest rate pay for you to forego the benefits and protections offered by federal student loans?
The best place to get started is to shop around. Check out SuperMoney's student loan review page to compare rates and terms of all the top lenders to help you make the best decision for your situation.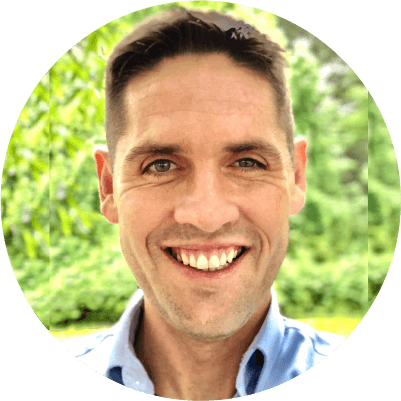 Andrew is the Content Director for SuperMoney, a Certified Financial Planner®, and a Certified Personal Finance Counselor. He loves to geek out on financial data and translate it into actionable insights everyone can understand. His work is often cited by major publications and institutions, such as Forbes, U.S. News, Fox Business, SFGate, Realtor, Deloitte, and Business Insider.