It would be great if we were all discovered we had a bottomless trust fund to our name and no longer had to worry about money. But that's unlikely. The good news is there's plenty you can do to make things better.
Here are 11 things you can do today to give your finances a boost.
1. Get paid for shopping and save $180 in fees
Cost: It's free. You just need to open an account to shop and earn.
Return: It varies depending on your spending behaviors.
The bottom line is that if you aren't getting paid for using your checking account, you're leaving money on the table.
BBVA Online Checking
, for example, offers cash back rewards based on your spending behaviors, so you earn cash on the things you want the most. To top it off, there's no monthly service charge, which will save you $180 in fees a year when compared to the average monthly service fee charged by checking accounts. There are no ATM fees at BBVA's nationwide network of 64,000 locations, and you only need $25 to open an account.
Let that sink in.
No monthly fees, no minimum balance, AND free money for paying for stuff you would have bought anyway.
2. Give your family a $1.5 million gift
Cost: Varies by coverage, age, and health condition but can be as low as $1 a day.
Return: Up to $1.5 million in coverage for your loved ones.
Maybe you aren't a millionaire, but that doesn't mean you can't leave your loved ones a $1.5 million gift.
Online life insurance providers, such as Bestow use data to remove the doctor visits and paperwork of traditional life. They use fancy math to give you insanely low rates in record time. Even if you think you can't afford another bill, take a minute to answer these five questions and find out how much it would cost to purchase a term life insurance.
Rates vary by person, but a healthy 32-year-old woman who is a non-smoker could get up to $1 million in coverage for just $32.
3. Cut your credit card debt interest in half
Cost: Checking your rates is free.
Return: It depends on your credit card rates and balances, but you could save thousands.
If you are overwhelmed by credit card debt, stop the madness and do this right now.
SuperMoney can help you get pre-approved for a low-interest loan you can use to pay off every credit card debt. This leaves you with just one bill to pay every month, at a lower rate, so you can get out of debt faster.
Try SuperMoney's debt consolidation loan offer engine. It only takes two minutes to get competing offers from leading lenders.
There are no strings attached. You only need to answer a handful of questions to discover what rates and loan amounts you qualify for. It won't hurt your credit score, and you could save thousands of dollars by switching your credit card debt for a low-interest consolidation loan.
4. Boost your credit score by up to 200 points
Cost: Free.
Return: Don't let your credit score cramp your lifestyle. Just checking your credit reports for errors and fraudulent entries can improve your score, which will lower your rates on loans and improve your chances of getting approved for leases and loans.
What you don't know about your credit can hurt you. According to the Federal Trade Commission, 20% of people have an error on at least one of their credit reports. You could improve your credit score by hundreds of points just by removing a couple of negative items that shouldn't be on your credit report.
If you plan on buying a home or care someday, you need to get your credit right, or you'll end up paying thousands more in interest than you need to.
Register for free with
Credit Sesame
now and get instant access to your credit report. It's free and only takes about 90 seconds to sign up.
5. Lower your student loans by $5,500+
Cost: Discovering what terms and rates you qualify for is free.
Return: Save thousands of dollars over the life of the loan.
Does it feel like you can't make a dent in your student debt?
The average college graduate has around $30K in student debt. If you went on to get a professional degree, your total debt might be in the six figures.
Interest rates are much lower now. You could save $5,500 in interest if you have $30K in student debt and drop your rate from 8% to 5%.
Many borrowers are eligible for much lower rates but don't know where to begin. Find out what you qualify for by trying the SuperMoney student loan refinance engine. It only takes two minutes to apply.
6. Save $93,000 on your mortgage
Cost: Checking your rates and terms is free.
Return: Save thousands of dollars over the life of the loan.
If you're planning to buy a house, make sure you compare multiple lenders. A single call can save you $1,500, according to research by Freddie Mac. Borrowers who get ONE additional quote save $1,500, while those who compare five quotes save an average of $3,000 over the life of the loan.
If you already own a home and you're loving the American Dream but hating your mortgage, how does lowering the cost of your mortgage by $93K sound?
That is what a mortgage refinance could do for you if you have a $500K balance and lower your interest rate by just 1%. That is assuming you have a 30-year mortgage, and your current rate is 5.125% APR.
Even if you have a smaller balance, refinancing can help you save thousands of dollars in interest, pay off your mortgage sooner, and even reduce your monthly payment. Use the comparison table below to find the best mortgage refinance company for you.
7. Save 80% on renters insurance
Cost: The average renters' insurance premium is around $16 a month.
Return: Save up to 80% when you choose low-cost options like Lemonade.
You are often required to have renters' insurance. But that doesn't mean you need to overpay for it.
If just thinking about renters' insurance has you breaking out in a rash, you're not alone. But shopping for insurance doesn't have to be complicated or expensive.
People who switch to
Lemonade
save up to 80%. The average renters' insurance premium is around $190 a year, but Lemonade's prices start at $25 a month.
Do you hate filling insurance forms? Then you'll love that it only takes 90 seconds to get insured and 3 minutes to get paid if you need to make a claim.
8. Ditch your car loan
Cost: Discovering what terms and rates you qualify for is free.
Return: It varies by case. To illustrate, you will save $8,590 in interest and pay the loan off a year earlier if you refinance a $25K auto loan with a 60-month term and a 10% APR for a 48-month loan with a 6% APR.
You don't need me to tell you that buying a new car is a terrible investment.
The typical car loses 20 to 30 percent of its value within 12 months. And to make things worse, most of us borrow money to buy that car.
One of the best ways to build financial security is to spend as little as possible on a safe and reliable car. Preferably with cash.
All this is not much help if you already have a car loan. In such a case, you can still save money with an auto loan refinance.
9. Give yourself a $13K raise
Cost: You can start a side-hustle for free. The only fixed expense is your time.
Return: The sky's the limit. Many are earning six figures a year as freelancers.
Thanks to the gig economy, earning a few extra bucks doesn't have to be a struggle.
Nearly half of Americans have a side job, and they make an average of $1,120 a month to complement their primary job.
Consider registering for a freelancer platform, such as
Fiverr
, and see how much you can earn a month by doing what you love.
10. Embrace the power of automated savings
Cost: Opening an account is free.
Return: It depends on the account. Savings accounts typically have low returns, but they are a great place to park your money while you decide where to invest (or spend) it.
Saving money is hard. Remembering every month to transfer a set amount to a savings account is next to impossible for many of us.
That is why you shouldn't even try.
Instead, set up an automatic savings plan and forget about it.
You see, the key to saving money is automation. I advise people to set up a separate account and try to put some friction between that account and their main checking account. By friction, I mean you should make it slightly inconvenient to access your savings account or stop the automatic contributions.
The best way to set up your savings plan is to transfer money directly from your paycheck. That way, you don't even see the money. Out of sight. Out of mind.
In other words, you are less likely to dip into your savings.
If transferring money directly from your paycheck isn't an option, open a checking account like
Apply Now
that offers automatic savings tools.
11. Put your savings to work
Cost: Free to open, but you will need some savings to get started, and there is a 0.25% charge once the introductory period ends.
Return: It varies, but Betterment has an average return of around 8%. Compare that to the average return of a savings account, which is around 0.20% APY.
Whether it's starting a business, saving for retirement, an adoption, a new car, or your child's education, we all have goals that cost money. Opening an investment account with a financial advisory company like
Betterment
that offers low-cost robo-advising services is the first step to making those dreams come true.
Another option is to open a brokerage account and make your own investment choices.
Ameritrade
offers free trades and allows you to test-drive your trading skills without risking a penny with a paperMoney account.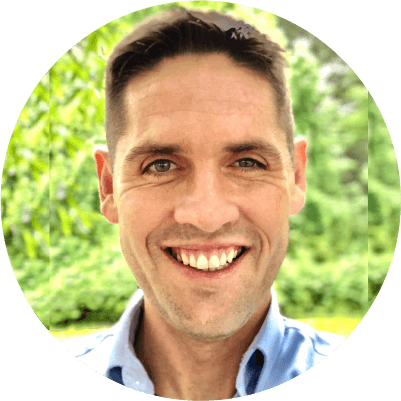 Andrew is the Content Director for SuperMoney, a Certified Financial Planner®, and a Certified Personal Finance Counselor. He loves to geek out on financial data and translate it into actionable insights everyone can understand. His work is often cited by major publications and institutions, such as Forbes, U.S. News, Fox Business, SFGate, Realtor, Deloitte, and Business Insider.