Student-Athletes Should Be Paid, And They Are; But Is It Enough?
Shabazz Napier, star guard for the U-Conn. Huskies, is one of the best basketball players in the world. His MVP performance at the NCAA 2014 men's basketball finals in Arlington, Texas, was decisive in Connecticut's win over the University of Kentucky.
Yet Napier recently told reporters that sometimes he goes to bed "starving" because he does not have enough money to buy food.
Napier was, no doubt, using the term "starving" loosely – as we all do – and meant he sometimes doesn't have money to buy food once his college cafeteria closes. His full scholarship at the University of Connecticut only allows him to eat at college residence halls between 7 a.m and 7:15 p.m.
Still, it is shocking that an elite athlete who attracts so much exposure and revenue for his university doesn't have enough money to call for a pizza. Napier's remarks didn't just get the attention of the media. Connecticut lawmakers are now looking into ways to allow college athletes to unionize.
So what is the skinny on this? Should college students get paid to play sports, just like NBA, NFL, and MLS players already do? Here are two arguments, one from each side.
College athletes should get paid because college sports teams are a business and its players are employees
Many people call student athletes "amateurs", offering that label as an explanation of why they should not receive compensation and claiming that their participation in sports is for pleasure, not business. But make no mistake, college athletics is a business – and a booming one at that. If you have any doubt just take a look at the salaries of some college coaches.
In 2013, the head coach of the New York Nicks, Mike Woodson, received a $4 million salary. In the same year, Duke men's basketball coach, Mike Krzyzewski, received $7.2 million. So why do top college coaches get paid as much, or even more, than NBA coaches? Because they're worth it. They generate huge exposure and millions of dollars in revenue for the universities that hire them.
In 2011, the combined salaries of the 15 highest-paid college football coaches totaled $53.4 million. The combined salaries for the 13,877 Division 1 college football players, on the other hand, amounted to $0.
According to a study by the National College Players Association and Drexel University, the fair market value of the average college player from 2011 through 2015 would be $178,000 a year.
In March of 2014, the National Labor Relations Board ruled that Northwestern football players are employees of the university and therefore have the right to unionize. This is a huge win for those who feel college athletes should be paid. After all, if college athletes are employees and they don't get paid, well that's unfair, right?
Except, of course, for the fact that college athletes are paid, just not with cash. Which brings us to a popular counterargument to the "athletes are employees and should be paid for their work" argument.
College athletes already receive compensation. Anyway, this is a free-market economy. Athletes can always quit and become tuition-paying students, if they feel they are being exploited
The average full scholarship is worth $23,000 a year. Of course, that's the average. If you go to a top university, such as Duke University, and you don't have a scholarship to fall back on, you better have $60,000 a year, or $240,000 for a four-year program. That is serious money: the kind of money that keeps parents up at night and graduates in debt for years, if not decades.
Also, as the NCAA likes to mention in its press releases, university graduates make, on average, $1 million more over their lifetime than workers without a degree. Scholarships, the NCAA claims, gives students who otherwise may not afford it, the benefits of a university education.
Tuition, fees, room and board are only a small part of the benefits college athletes receive. The biggest benefit for many players is the opportunity of auditioning for professional teams in the big leagues, such as the MLB, the NBA, or the NFL.
So what is the opportunity cost of being a college athlete? If, for example, a college basketball player feels exploited, and would like to be paid for playing, what are his alternatives? He could join the NBA's Development League, which is a professional league that would also give him a shot at the NBA. Scouts for the NBA-teams are often present at games. But how much do NBA D-League players get paid? Salaries range from $12,00 to $24,000 a season. Enough said.
Conclusion
The top college athletic departments work as businesses and make huge profits from their players. It does seem fair that elite student athletes who treat their sport as a full-time job, should be rewarded for their efforts, especially, when athletic departments sell merchandise and tickets on the back of their names and likeness.
However, it's a joke to say that college students who receive full scholarships are indentured servants in some kind of athletic hunger games tournament. It is probably fair to say that some student athletes don't get paid enough, when you consider the financial benefits they bring to their universities. Student athletes should at least get health insurance and an allowance for basic living expenses.
Perhaps Shabazz Napier summarized the issue best in the interview mentioned earlier:
"I don't feel student athletes should get hundreds of thousands of dollars, but like I said, there are hungry nights that I go to bed starving […]When you see your jersey getting sold — it may not have your last name on it — but when you see your jersey getting sold and things like that, you feel like you want something in return."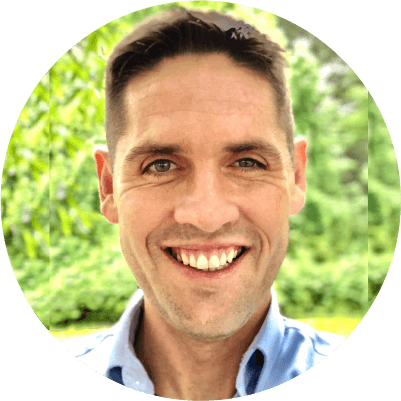 Andrew is the Content Director for SuperMoney, a Certified Financial Planner®, and a Certified Personal Finance Counselor. He loves to geek out on financial data and translate it into actionable insights everyone can understand. His work is often cited by major publications and institutions, such as Forbes, U.S. News, Fox Business, SFGate, Realtor, Deloitte, and Business Insider.