It is easy to get overwhelmed when shopping for student loans. There are many factors to consider, such as interest rates, fees, and terms. So, finding the best deal available can be challenging, particularly if you are interested in nontraditional education programs, such as coding bootcamps.
To learn about the latest trends in the student loan industry and get some tips on how to shop for student loans, we talked to Ken Ruggiero, Chairman and CEO of Ascent Funding — a private loan organization that provides student loans for college and consumer loans for bootcamps. Ken Ruggiero is a veteran and innovator in higher education finance with more than 25 years spent managing start-ups through Fortune 1000 companies.
Please tell us a little about yourself and your journey to becoming the CEO of Ascent Funding. 
Ken: When I was very young, my parents, who only finished high school, told my two brothers and me that we were going to college and that we would have to pay for it on our own.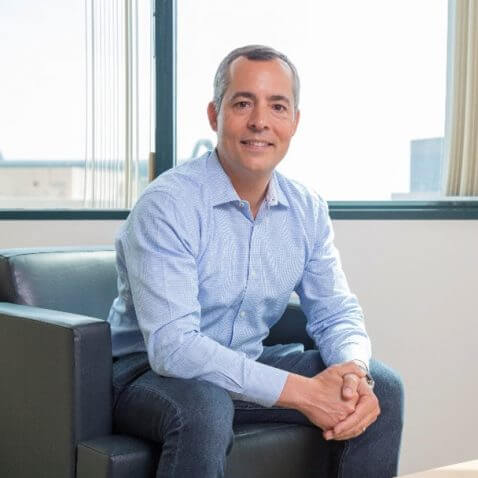 I grew up working in my Dad's ice cream store and saved a lot of money by the time I had to pick a college. Choosing a college was very different in the 1980s than it is today. There were no internet or guidance counselors that had a regional view of your school options, and there was limited to no access to understanding how or where to get grants. My parents refused to fill out the FAFSA because they did not want to show the government any information as small business owners. So, even though I would have qualified for financial aid, none was available to me.
I ended up going to the University of Massachusetts and had a great college experience. I graduated with an accounting degree and only $500 of student loan debt.
Ascent Funding started about six years ago to help students who have limited guidance and support on where to go to college and how to pay for it. The number one reason upperclassmen drop out of school is due to the lack of money to complete their degree. That's why we focused our first loan product ever to help college juniors and seniors lacking sufficient credit or income qualify for an Outcomes-Based Loan based on several factors such as school, degree program, graduation date, expected outcomes, major, credit, and cost of attendance. We want to help these students cover their remaining school costs, so they can earn their degrees and focus on getting a job after graduation.
What is your view of the student loan industry in 2021, and what changes/trends do you foresee for the next five years?
Ken: The student loan industry is misunderstood and misunderstood by accident. Many regulators, politicians, consumer advocates, etc., look at student loans as a disease that needs to be eradicated, but that's not true. Student loans are the symptom of a problem which is the cost of education today and the lack of public policy to hold schools accountable. Universities and colleges get money from the government for the expected outcomes of their students – the guarantee that 80% or more of their students can expect to receive a full-time job after they graduate.
Private loan companies, like Ascent, that lend money to families only make up about 10% of the total loans taken out by students each year. Federal loans make up the other 90% of all student loans. So, as long as the government continues to allow schools to overburden students with debt, the student loan industry will remain misunderstood, and students will continue to suffer.
As far as trends, one that I really hope takes hold is limiting the amount of money graduate students can borrow. In 2005, Congress passed a law authorizing the use of the Grad PLUS loan, which allows grad students to borrow up to the total cost of attendance. Since then, most private lenders don't make loans for grad schools, and if they do, they're often limited to top-tier MBA programs. There has been legislation proposed to cap the total amount of lending so graduate students are not overburdened with debt they can never repay.
Unsurprisingly, schools do not support any of the proposed legislation because grad schools are often the only programs on campus that earn a profit, and they help subsidize undergraduate programs.
On the federal side, I am looking forward to simplifying the FAFSA process and increasing the Pell Grant size and eligibility for students and their families. When it comes to the federal loan program, the Department of Education needs to resolve the challenges students face when accepting income-based repayment programs. These repayment options should make it easier for students to qualify for a loan and not hurt their credit or increase their overall school costs, but that's not the current state.
With the past school year being virtual for most students, online education is here to stay and will be built into future curriculums. With more adults seeking to continue their education and attending upskilling programs, we will see even more schools using hybrid approaches to online learning and reaching a larger base to drive down the cost of education. Some schools are already keeping pace to meet these student demands, like ASU, SNHU, and Purdue Global. New programs will continue to enter the space and compete on the outcomes of their students, the number of students who graduate and get a job. That is why we see growth in our Outcomes-Based Loan offered at coding bootcamps. Students want to enter a program when they know they will only have to pay for it once they are employed.
We are currently enjoying historically low student loan rates. Do you think they are here to stay?
Ken: I think the federal loan interest rates will stay low for the foreseeable future. Private student loans are driven by short- and long-term interest.
For the upcoming school term, rates will stay low. However, as the government starts to raise short-term rates in the next 18 months and decreases its Treasury purchasing, we should see rates begin to rise again.
What advice would you give a high school graduate considering higher education who is concerned about the cost of student debt?
Ken: Do your research. There are many ways to enter the workforce with a degree, and not all of them require a bachelor's degree. Employers are increasingly removing "Bachelor's degree required" from entry-level positions.
If you know what you want to do, that's great. The goal is to sort through the most cost-effective way to achieve your goals after leaving school. We encourage students to first apply for scholarships and grants, complete the FAFSA, and get as much government and state money as they can. Student loans should be your last resort to pay for college only after you've exhausted all other options.
Understand the implications of borrowing money, as well, whether from the government or private lenders like Ascent. You should know the total amount of your loan plus interest, what you need to pay back after you graduate before you agree to any terms. Borrowing money to pay for your education is an investment and comes with a big responsibility to manage payment while in school or after leaving. Do your research and determine if your higher education investment will yield the results you need to reach your goals. If you find you're overborrowing, then something has to change: your school, your major, or your timing.
Too often, we see families let their emotions take over and agree to have their students take on huge financial burdens so they can go to their dream school. The outcome is what you would expect to see – their student is struggling to make payments, or they drop out because they can no longer afford it and are still left to make payments for a degree they didn't earn.
We believe college is an investment. That's why we engineered a powerful tool to help students through the decision-making process. Ascent's Bright Futures™ Engine empowers students to evaluate the return of their educational investment by comparing the expected salary of students with their college major the first year after graduation with the cost of attendance for in-state and out-of-state colleges. Ascent's Bright Futures Engine scores colleges nationwide, helping students to find the school and major that offers them the greatest return on their investment.
What benefits does Ascent Funding offer that sets it apart from other lenders?
Ken: Ascent was named Best Private Student Loan of 2021 by Forbes Advisor because we support students and their families with more opportunities to pay for college with or without a cosigner. We also offer unique benefits, like a 1% Cash Back upon graduation, more repayment terms than other private lenders, the option to postpone payments until 9 months after graduating, and the flexibility to change repayment plans with our Ascent Progressive Repayment option to help make payments more affordable.
This month, we announced that DACA students are now eligible to apply for our college and bootcamp loans without a cosigner, making it even easier for students from all economic backgrounds to get the money they need to pay for school. For the third year in a row, we launched our 50 Days of $1,000 Scholarships Giveaway. Students ( including DACA status students) studying at colleges, universities, bootcamps, and accelerated learning programs can enter for a chance to win Ascent's 50 Days of $1,000 Scholarships through August 23, 2021.
Lastly, we are proud to be one of the only lenders that incorporates financial wellness into our application process. We educate students along their journey to help ensure they understand the responsibility of taking on debt BEFORE actually taking out a loan.
What are you working on now? Are there any new products or services in the pipeline?
Ken: We continue to innovate our student loan products and plan to partner with schools that offer programs based on the outcomes of their students. We also want to continue educating students and their families on the importance of their school and major choices. We want to reach high school and transfer students, and adult learners early in their decision-making process and enhance our tools to help them make the best decision in their higher education investment.
We are constantly looking at ways to mentor students on their financial wellness journey. In the future, we plan to launch more products and services that focus on helping students improve their credit scores to qualify for lower-cost loans as they move through school. We also want to help students on their path to graduation and beyond to get ready for the job search. If you put these initiatives together, we're increasing our focus on student success.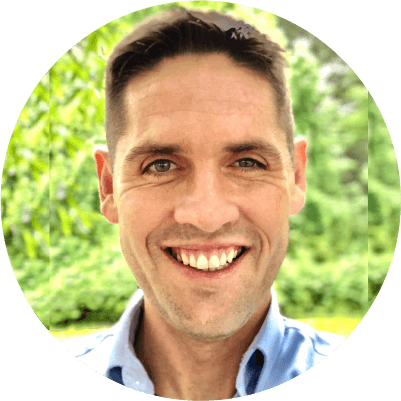 Andrew is the Content Director for SuperMoney, a Certified Financial Planner®, and a Certified Personal Finance Counselor. He loves to geek out on financial data and translate it into actionable insights everyone can understand. His work is often cited by major publications and institutions, such as Forbes, U.S. News, Fox Business, SFGate, Realtor, Deloitte, and Business Insider.