Housing affordability is a term that describes the cost of housing relative to a household's income. Although it's an easy enough term to under intuitively — whether or not most families can afford to pay for housing — it's often challenging to pin down exactly what is (or isn't) affordable housing. For instance, the term is used both for renters and households that own their homes. Also, a lot depends on how you define the "typical" household, the housing market and the local income levels.
This study will look at the key ratios and datasets necessary to analyze housing affordability.
Housing affordability index (HAI)
The Housing Affordability Index (HAI) is probably the most widely-quoted metric for housing affordability. According to the NAR, "The Housing Affordability Index measures whether or not a typical family earns enough income to qualify for a mortgage loan on a typical home under current underwriting standards.2"
If the housing affordability index is above 100, that means that a family with a median income has — at least in theory — enough income to afford a median-priced home. "Afford" is another slippery term that is defined by the National Association of Realtors as enough income to qualify for a mortgage loan on a median-priced home with a 20% down payment accounts. For that to happen mortgage payments must represent 25% or less of the household's income.
There is a lot to unpack from those assumptions. For example, the housing affordability index assumes that households have the savings to pay a 20% down payment on a median-priced home.
Housing affordability index and down payments
Putting down 20% on a home is typically a good idea but it's by no means common. Seven out of ten (73%) put down less than 20 percent for down payment according to data by the NAR. In fact, the average down payment on a house or condo in 2021 was just 12%. For home buyers aged 30 and under, that number drops to 6%. It's easy to see why.
The typical home value in the United States is $337,560, according to Zillow's Home Value Index. Saving 20% of the median home value would require $67,500. That is already a challenge for most households. However, in California, the typical home value is $774,900. So putting down 20% would require nearly $155,000. Needless to say, the "typical" family can't afford a downpayment of either $67,500 or $155,000.
The housing affordability index is useful as a benchmark, but it is not telling the full story. Let's look at other datasets worth considering when assessing the state of housing affordability.
Median house value and income
Another way to measure home affordability is to ignore mortgage rates and down payments and focus on the ratio of median house value over income.
The table above shows the ratio between existing house prices and the real (inflation-adjusted) median income by year. This ratio shows the affordability of homes when you don't take into consideration mortgage interest rates.
Home inventory
Housing affordability ratios are kind of a moot point if there are no houses available to buy. In many cases, it is the lack of inventory that drives the increase in house prices. The tables below show historical data for housing inventory in the United States.
A popular measure of home inventory is the monthly supply of houses. This graph shows how many months it would take for the entire housing inventory to be sold if no more homes came to market.
Of course, the housing inventory is fluid. It only shows how many homes are on sale in the current market. Things can change fast depending on the economy.
If home inventory is down, it will make housing less affordable. Even if prices don't increase (which they usually do), homes tend to sell so fast that only the most qualified buyers (often those with cash) are able to close on sales. The challenge of buying a new home in a seller's market also discourages many existing homeowners from listing their homes, which doesn't help the already limited supply of homes3.
The limited inventory increases the perception that homes are unaffordable.
Housing affordability by region
Housing affordability varies dramatically depending on where you live. Looking at the national average is useful but things may be very different where you live (or where you're hoping to live). The data below provides more granular data on the home affordability index by region.
| Region | Median Priced Home | Median Family Income | Qualifying Income | Home Affordability Index |
| --- | --- | --- | --- | --- |
| Northeast | $392,600 | $100,348 | $70,512 | 142.30 |
| Midwest | $251,900 | $87,172 | $45,216 | 192.80 |
| South | $326,900 | $80,887 | $58,704 | 137.80 |
| West | $516,600 | $94,719 | $92,784 | 102.10 |
It's not atypical for the housing affordability index to be 100% higher in the most affordable region when compared to the most expensive.
Houses prices
House prices are now higher than ever and show no sign of slowing down. If you adjust for inflation, prices haven't reached the dizzying heights of the Summer of 2006, but they aren't far off.
Another way to compare the cost of housing over time is to use repeat-sales indices, such as the Standard & Poor's CoreLogic Case–Shiller Home Price Indices. There are several Case-Shiller indices that are based on original work by economists Karl Case and Robert Shiller, who studied home pricing trends by comparing repeat sales of the same homes. The graph below shows the inflation-adjusted Case-Shiller and Real Building Cost indices for the United States from 1898 to 2019.
Although the Case-Shiller index is still not at a record high when you adjust for inflation, we are not far off from the 2007 peak.
In a previous article, I made the point that housing affordability has not changed much in the last 40 years if you look at the price per square foot of homes. However, the lastest data breaks with the previous trend and shows a steep rise in the cost per square foot. As we can see from the previous graph, this rise cannot be explained by an increase in building costs. The Real Building Cost index is currently at 1971 levels.
Technically, homes may be more affordable now, but house prices are now higher than ever and show no signs of slowing down.
Hard to qualify
The Housing Affordability Index measures whether families with a median income could afford the mortgage on a median-priced house. But income is not the only thing lenders consider. There are other factors that determine whether you will qualify for a mortgage. And, naturally, getting denied for mortgage loans will also influence your perception of housing affordability.
Debt levels. Lenders also look at how much outstanding debt applicants have. A high debt to income ratio is the most common reason for rejecting a mortgage application4.
Credit scores. It is very hard to qualify for a mortgage if you don't have a credit history. Unfortunately, millions of consumers don't have enough credit history to show up on the radar of the credit rating agencies, which limits their chances of approval.
Employment stability. Lenders don't only look at the bottom line when assessing a loan application. They also want to know how stable the income is. Self-employed people and freelance workers will typically find t harder to get approved.
Down payment. The HAI assumes borrowers can pay a 20 percent down payment. This is quite the assumption considering the debt levels of many Americans.
The Housing Affordability Index focuses on income eligibility, but that's not the only factor lenders consider.
The good news
It's clear that for many of us buying a home is not as easy the Housing Affordability Index would have you believe. However, the HAI isn't lying in its assessment of mortgage affordability. The 30-year fixed rate mortgage rate average, the rate NAR uses to calculate the HAI, is at historically low levels.
This means mortgage payments are more affordable today than at nearly any other time in history. It also may be a great time to refinance your current mortgage for one with more affordable rates.
As for the challenges listed above, they are real, but there are ways borrowers can navigate these challenges and qualify for a mortgage. Check our "How to Buy a House" guide for more information and use our free comparison tools to shop for the best mortgage rates and terms around.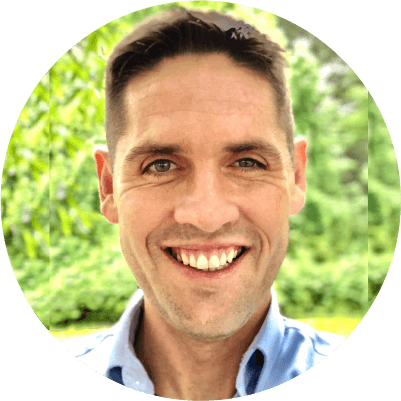 Andrew is the Content Director for SuperMoney, a Certified Financial Planner®, and a Certified Personal Finance Counselor. He loves to geek out on financial data and translate it into actionable insights everyone can understand. His work is often cited by major publications and institutions, such as Forbes, U.S. News, Fox Business, SFGate, Realtor, Deloitte, and Business Insider.