Every year Americans spend 6.1 billion hours and $168 million a year preparing their taxes. What's worse is that nearly a million people are behind on their taxes and owe $55.8 billion in tax debt.
The U.S. tax system is incredibly complex and difficult to navigate. You would need to read 70,000 pages – two full sets of the Encyclopaedia Britannica – to get through the entire tax code (source). That is the equivalent of 2.9 million people (the population of Utah) working 40 hours a week for an entire year. The average delinquent taxpayer owes $59,520 in back taxes.
Too often taxpayers get into trouble because they don't know how to plan and prepare their taxes. Even if you owe money to the IRS, there are several ways to reduce the financial burden of your tax debt that the average taxpayer hasn't even heard of.
SuperMoney has reviewed hundreds of tax preparation and tax debt relief companies so that you don't have to. Discover the pros and cons of each company and find out how to save money by reducing your tax liability. But first, let's talk about how to prepare for Tax Day.
Tax planning: 5 things to do year-round to prepare your taxes
Tax Day comes just once a year on April 15. But filing your tax return is a lot easier when you've been preparing all year long. Here are five things to make sure to do.
Hold onto receipts
There are certain expenses that you may be able to deduct from your income when you file your taxes each year. Charitable contributions, medical expenses, and unreimbursed employee expenses are just a few. Instead of throwing your receipts for these kinds of expenses into the garbage without a second thought, file them away just in case you can use them.
Separate business expenses
If you own a business, one of the worst things you can do is mingle your personal and business expenses. Even if it's a side hustle, use a separate credit card or debit card for your business. That way, you don't have to go through an entire year's worth of credit card and bank statements at tax time to figure it out.
Save more for retirement
Retirement plan contributions are often deductible when filing your taxes. If you have a 401(k), Traditional IRA, or a similar tax-deferred account, try to contribute more than last year. Then when it's time to file your taxes, you could end up with a bigger refund (or a lower tax bill if you owe).
Familiarize yourself with new tax rules
The Tax Cuts and Jobs Act was passed in late 2017 but the majority of the changes go into effect for the 2018 tax year. Here are just a few changes that can have a big impact on your tax return:
Higher standard deduction
No more personal exemptions
Higher child tax credit
Limits on state and local tax deduction
Lower tax rates across the board
Decreased mortgage interest deduction
New pass-through business income deduction
Depending on your tax situation, it's possible that many, if not all, of these changes affect you. To limit your tax liability, find out which ones do and how to make the best of them. Our comprehensive tax deduction FAQ of almost 200 questions on what is tax deductible can also help you figure out what you can write off.
Decide how much tax you want withheld
While we file tax returns only once a year, the federal and state governments are taxing us throughout the year through our paychecks. The average tax refund is $2,793, according to the IRS. And the reason people are getting refunds is that too much is withheld from their paychecks each month.
If you get a big tax refund each year and like it that way, keep your withholding as it is. But if you'd prefer to keep more money throughout the year, reach out to your payroll manager to reduce your withholding.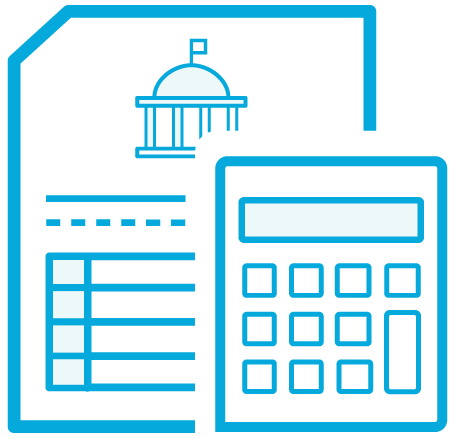 It's bad enough that you have to spend countless hours filing a tax return. But it's even worse when mistakes and omissions in your return come back to bite you. Choosing the right tax preparation firm can save you a lot of trouble when it comes to filing your taxes.
Half the taxpayers (52%) in the United States use professional tax filers, such as CPAs, enrolled agents, and attorneys, to file their taxes. If you choose to work with a tax professional in person, expect to pay an average of $176 for your federal and state tax returns. That's according to the National Society of Accountants, and it only includes the standard deduction. Add itemized deductions into the mix and the average fee jumps to $273.
Fortunately, there are several online tax preparation services that can help you prepare and file your tax return. A third of taxpayers use this method. If your return is uncomplicated, you can typically file federally for free and add your state for a small fee. But even if your taxes are complex, you'll typically pay much less than what you'd pay a CPA.
The tax preparation business is dominated by national tax preparation firms, such as Jackson Hewitt, Liberty Tax Service, and H&R Block, which control about 50% of the market share. However, you don't have to be part of a large company to provide quality tax preparation services. In fact, the initial investment to start a tax preparation business is minimal, which explains why 75% of tax preparation firms are small setups with a single employee. Don't overpay for services you can do yourself.
Find out what are the key differentiators among tax preparation firms and use our comparison engine to filter companies based on the features that matter the most to you.
If you are facing serious tax problems and need tax relief help, you are certainly not alone. Every year, thousands of taxpayers discover they owe more taxes than they can afford to pay. Many have no idea how they will ever repay their back taxes, especially when they are struggling to pay this year's taxes. The good news is the Internal Revenue Service understands tax debt can be an overwhelming burden and has created tax relief programs designed to help taxpayers get back on track.
If you owe a lot of money to the IRS, it can help to have a tax relief company on your side. The best tax relief companies have tax lawyers and enrolled agents on staff, provide a money-back guarantee and charge competitive rates. Check out which tax relief company is the best fit for you.
The bottom line
Taxes are no joke, and doing your return correctly every year is crucial. It's also important to make sure that a tax bill you can't pay doesn't ruin your life. So, take a little extra time to make sure you're on top of your taxes and know where to go if you need help. The end result will be that you can reduce how much you owe to Uncle Sam each year.