If you're looking for a job—or just looking for a better job—then you may need to take a look at moving. While the U.S. economy has been relatively sluggish over the past few years, there are some cities that are still doing quite well, and that is where you will find the best opportunities in the country. Payscale.com did a study that indicates the best areas to look for jobs, based on the average salary as compared with the national median pay, cost of living, percentage of available jobs, and the unemployment rate is lower than the national average—not just where to find the highest paying jobs.
10. Seattle-Tacoma-Bellevue, WA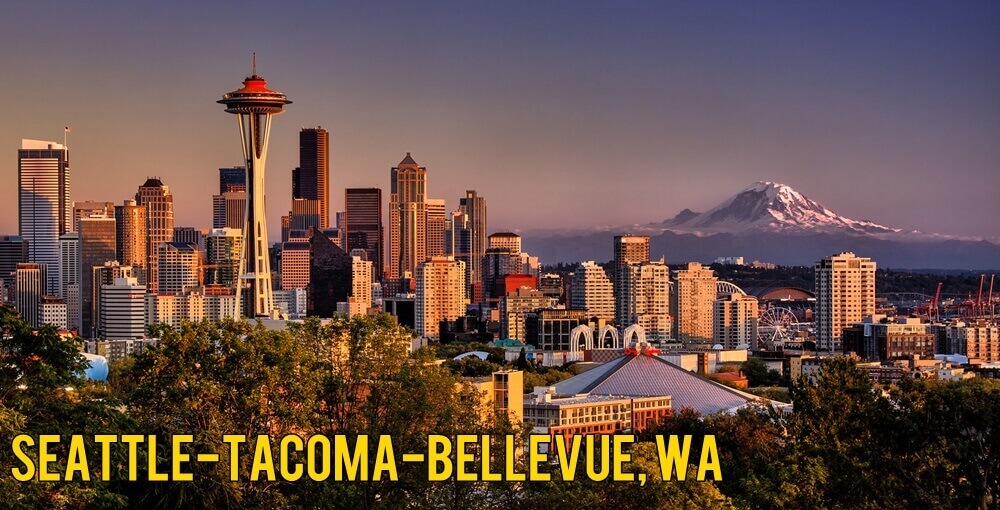 Fresh northern air and high paying jobs? That's right.
9. Des Moines-West Des Moines, IA

It's notable that many of the cities on the list are not particularly large cities. When it comes to national population rank, many of these are mid-sized cities, which indicates the importance of the cost-of-living factor.
8. Omaha-Council Bluffs, NE-IA
7. Raleigh-Cary, NC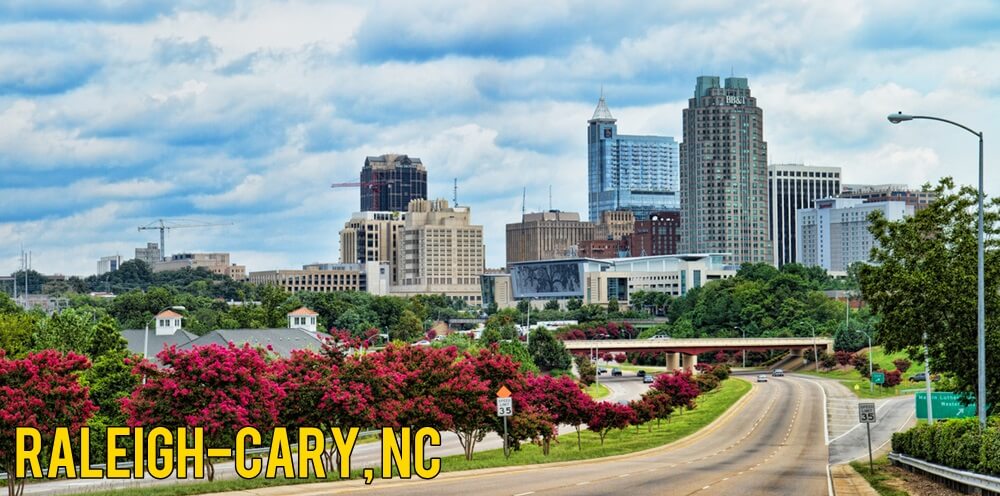 When comparing salary to the national median pay of $60,000, it is pretty easy to see that your money will go a lot further in a city like Raleigh, NC, than it will in a much larger city, such as New York City, Chicago, or Los Angeles.
6. Ogden-Clearfield, UT
5. Provo-Orem, UT

Two areas in Texas made the top 10, because of the oil industry in Texas, which tends toward greater opportunities and creation of jobs; this in turn, affects citizens who are both directly and indirectly involved with that industry.
4. Austin-Round Rock, TX
3. Houston-Sugarland-Baytown, TX
2. San Jose-Sunnyvale-Santa Clara, CA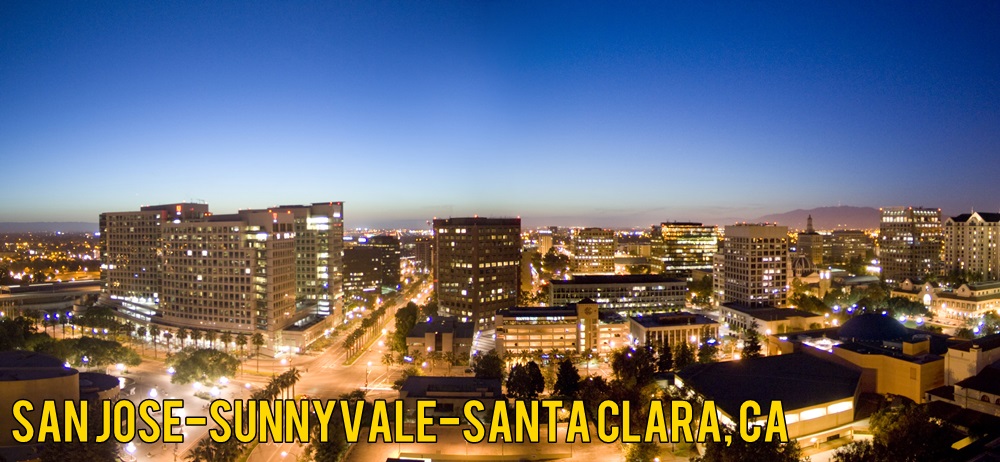 Cities with a large technology presence such as Seattle and San Jose, have become attractive spots if you're seeking a job, as they have higher wages, more prospects, and relatively lower unemployment than other areas.
1. Salt Lake City, UT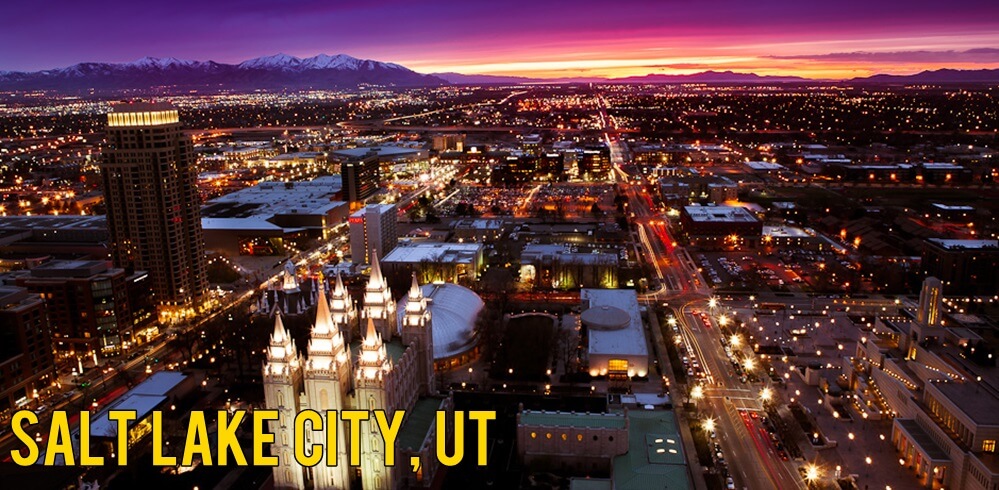 While this list may be a bit surprising, Salt Lake City is ranked number one because the median pay, adjusted for cost of living, is $63,900, as compared to the national median pay of $60,000, unemployment is very low, and the city offers a high percentage of high-paying jobs.
If moving to one of these areas is not in the cards for you right now, then it may help to take a look at U.S. New and World Report's Best Job List. The analysis for this list takes into account average salary (for this group, the median salary is above $80,000) and expected job demand. The opportunity in these career areas is expected to be sizable over the next decade, so the prospects of landing one of these high paying jobs is pretty good—no matter what area of the country you are living in.
Physician—despite all the years of schooling (least four years of an undergraduate program, four years of medical school and up to eight years of an internship and residency) and the costs that come with that amount of education, the long training period literally pays off for many doctors. In 2013, a general internist made a median salary of $186,850 and an average salary of $188,440.
Dentist—a profession that everyone needs, whether it is for a routine exam or a more specialized procedure, dentists are well-compensated for their skills: In 2013, dentists earned a median salary of $146,340. That same year, the average salary was $164,570.
Marketing Manager—watch consumer buying trends to develop a plan for promoting products or services to specific people in certain places, and for their efforts they usually earn six-figure salaries. In 2013, marketing managers had a median salary of $123,220 and an average salary of $133,700.
IT Manager—if you're computer savvy, this may be the direction for you. Along with the technological skills, the IT Manager must coordinate workflows, devise security strategy, make recommendations, handle budgeting, and hire and guide support personnel. In 2013, IT managers earned a median salary of $123,950 and an average salary of $132,570.
Lawyer—expertise with the law can take many forms, from constitutional to estate planning to workplace issues. An attorneys' pay can fluctuate depending on experience, location, specialty and even the size of firm they work for, or if they work independently. Still, lawyers earned a median salary of $114,300 and an average salary of $131,990 in 2013.
Financial Manager—if you're good with numbers and meticulous with your calculations, then being a financial manager could be your career path of choice. The duties include overseeing all fiscal matters for an organization, setting goals and devising strategies for maximizing profits. Even though you can expect a high level of stress and maybe even some long hours, the compensation is worth it. The Labor Department reports financial managers earned a median salary of $112,700 and an average salary of $126,600 in 2013.
Sales Manager—understanding consumer buying patterns and training sales personnel to achieve success can pay off for the sales manager. In 2013, sales managers earned a median salary of $108,540 and an average salary of $123,150.
Pharmacist—in addition to the care that must be taken when handling and measuring out medicines, pharmacists must answer questions and explain proper usage to patients. In 2013, pharmacists earned a median salary of $119,280 and an average salary of $116,500.
Business Operations Manager—this is another management position that comes with years of experience in supervising tasks and people, working hard, and having the ability to motivate their subordinates. With the responsibility of being the one in charge, also comes a nice salary. In 2013, those in this profession earned a median salary of $96,430 and an average salary above six figures – $116,090.
Art Director—if you're currently a "starving artist," there is hope that you can do what you love and be well-compensated for it too. While this position does focus on aesthetic and creativity skills, it is equally as important to be able to juggle marketing, public relations, business and operations duties as well. In 2013, art directors earned a median salary of $83,000 and an average salary of $96,650.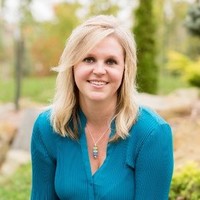 Gina Young is an accomplished finance writer who has written for publications including Examiner.com, Lexington Law, Talk Markets, CreditRepair.com as well as her own blog (Money Savvy Living), giving budgeting and frugal living advice. With a bachelor's degree in Accounting and Finance from Ashland University and a MBA from Indiana Wesleyan University, Young has impressive credentials in many aspects of investing, retirement planning, and personal finance.