Article Summary
In this post, we'll first tell you a little about trade schools and why they should be considered a viable alternative to four-plus years of college study. We'll then provide you with the information you need to successfully fund a trade school education. Like all articles on this site, this one will provide you with practical information that could save you money (and, in the long run, increase the money you make).
What are trade schools?
A trade school — also sometimes called a vocational school, technical college, vocational college, or career center — provides programs that teach the technical skills required to perform the specific tasks of a job. Programs usually run for one to two years. When you finish, you may earn an Associate's degree or certificate, begin work as an apprentice or journeyman, or take a licensing exam.
Common programs include cosmetology, programming, culinary arts, locksmithing, automotive repair, construction, home inspection, welding, health professions, real estate, and many more.
Key Takeways
These are the key steps when looking for trade school financing.
Decide if trade school is right for you
Choose a trade school program
Find a lender for your trade school loan:

Become aware of your options (federal & private student loans and personal loans)
Shortlist lenders (Research and get at least three quotes)
Review all loan solutions in depth
Choose the best deal

Enjoy learning your new trade!
Why should you consider trade school?
If you listened only to the U.S. Bureau of Labor Statistics, you'd conclude that earning at least a Bachelor's degree is a must, no matter how much cheaper it might be to go to trade school. Among the jobs expected to have the most openings from 2019 through 2029, that agency found the following range of median yearly salaries (Source):
Jobs you can start without any formal education: $22,740–$36,860
Positions where you can start with only a high school education: $24,230–$30,050
Jobs you can start with an Associate's degree, graduation from a trade school (or the like), or some college (but no degree): $26,090–$52,270
Jobs you'll need a Bachelor's degree to start: $59,670–$110,630
These, of course, are not the starting salaries but the salaries that the largest number of people in each set of jobs earn. But this is just what you want to know if you're trying to figure out what's best for you in the long run. And these government statistics do indicate that people who work in jobs where four-year degrees are required earn more on average than people who work in jobs open to trade school grads.
So, if you can land (and keep) a job for which the eligibility criteria include graduation from a four-year degree program, you'll be better off. But completing a four-year college education doesn't guarantee you'll land one of those jobs (or keep it if you do). In fact, a 2018 study found that 40% of college graduates were working in jobs that did not require college degrees (Source). What's more, 43% of graduates were underemployed, and "Workers who were initially underemployed were five times more likely to remain so after five years" (Source).
Bachelor's degrees Vs. trade schools
If earning a Bachelor's degree only gives you a 60% chance of entering a career that requires it, is it worth the extra time and expense? If they stick to a degree program and don't take a lot of extra courses, college students should wrap up their studies in four years, often with substantial student loans to repay. A trade school student, on the other hand, could be done in a year or two. And student loans taken out to pay for trade school programs should be smaller than those taken out to pay for baccalaureate study. According to Value Colleges, trade schools cost around $33,000 to complete, whereas a university degree can cost over $120,000 (Source).
Given all this, it's no wonder that more Americans all the time are considering trade school (and other forms of career training, like bootcamps). If you choose your career training program carefully, you might end up with a better income than many students who earn Bachelor's degrees — in less time and with less debt.
Even though trade schools cost less than four-year colleges, particularly if you choose a community college program, you still might not find it easy to pay for trade school out of pocket. Scholarships, grants, and industry-funded programs may be available to help you pay for trade school, but chances are that you'll need more money for your program than you want to pay out in cash. Since paying for trade school programs with credit cards is a bad idea (unless you get a really sweet deal), this means looking for a loan or loans. So here's everything you need to know about trade school loans.
Can you use federal student loans for trade school?
If you and the program you're enrolling in qualify, you can use federal student loans for trade school.
Generally speaking, if you qualify for it, government financial aid is likely to be the best option for funding your trade school education. This article will focus on financial aid programs available nationwide, such as federal student loans, but you should be sure to also look into options at the state level. As the National Association of Student Financial Aid Administrators notes, "Almost every state education agency has at least one grant or scholarship available to residents, and many have a long list of student aid programs" (Source). State-level programs usually have eligibility requirements similar to those for federal programs.
What are those eligibility requirements? One of the general eligibility requirements for federal student aid is that you are enrolled (or accepted for enrollment) in an eligible degree or certificate program at an accredited school. So you may qualify for federal student aid if you choose an eligible program at an accredited trade school.
You can view the eligible schools using the U.S. Department of Education's online searchable database, College Navigator, created by the agency and its National Center for Education Statistics. College Navigator allows you to search by location, institution type, and award level.
Benefits of federal student loans include:
Low interest rates.
Six-month grace period following graduation.
Most affordable loan packages available to students.
Deferment and forbearance options.
Flexible income-based repayment options.
Where can you get federal loans?
To apply, you must fill out the Free Application for Federal Student Aid (FAFSA). The Department of Education will use it to determine your income level and the aid you qualify for. (State and institutional aid programs also typically require that you complete the FAFSA when applying.)
The federal financial aid you may receive includes grants and loans with low interest rates. You may also qualify for the federal work-study program.
Where else can you get trade school loans?
What if the school you choose doesn't qualify for federal student aid, or you need more than federal aid offers you? Don't worry; you have other options.
Private loans for trade school
Sallie Mae is a popular and much-publicized provider of private student loans, including loans to trade school students. As of May 2021, however, SuperMoney users were mostly unwilling to recommend Sallie Mae. On the other hand, Sallie Mae may occasionally agree to lower the APR on your loan (Source), and the possibility of an interest rate reduction is certainly a plus.
If you need to fund your training wholly or partially with a private loan, don't start and end your investigation with Sallie Mae. Do look into Sallie Mae's rates and repayment terms. But also check out the rates and repayment options of other private lenders offering student loans.
Bottom line: information is power, so the more you know about the student loan rates offered by different lenders, the more money you're likely to save in the long run.
One caveat to keep in mind as you do your research: Most student loans out there are designed with typical undergraduate and graduate students in mind. Student loan options for funding your trade school program do exist, and they're becoming more common all the time. Still, you may need to do a little more research than a student seeking financial aid to fund a Bachelor's, Master's, or Ph.D. degree.

Benefits of private loans for trade school include:
Can fill the gap between federal loans and education costs.
Low or no payments required while in school.
Grace period after completing the program.
Competitive interest rates.
Personal loans
Many lenders are offering personal loans online. In most cases, you can use the loan proceeds for whatever purpose you want, including trade schools. Going this route, you can choose any school you want without restrictions.
A personal loan may cost you more than a federal or private student loan, though. And you will likely have to begin full repayments right away. That being said, the loan amount you can get and its cost will depend on the lender you choose and your financial situation.
Borrowers with well-established credit may be able to get a better deal through a personal lender.
Benefits of personal loans include:
Loans up to $100,000.
No restrictions on the school you choose.
Interest rates can be competitive for those with excellent credit.
Quick and easy approval online.
Many options to compare.
Where can you get a personal loan?
Save time researching lenders and quickly find your best personal loan option here.
SuperMoney has partnered with leading lending partners such as NetCredit, SoFi, LendingPoint, Prosper, Upgrade, Earnest, and others to help you find the best deal available. Check out what the best personal loans are to ensure that you choose the best option.
You simply answer a few questions and then you get competing, preapproved offers back in seconds, all without hurting your credit score.
What to look for in trade school loans
Now that you know where you can get loans for trade school, how should you choose between them?
Find out what loans you qualify for and compare costs
First, you need to figure out which loan types you can get. Federal student loans will usually be the best deal, so find out if your trade school program is eligible. If it is, get your FAFSA completed to learn your federal aid options and see how much money you can get.
Second, if you don't qualify for federal financial aid or don't qualify for enough to cover your whole program, see if you are eligible for private student loans. Be sure to compare different lenders' rates and repayment plans carefully. The market for private student loans is very competitive, so it always pays to comparison shop.
Third, find out if you qualify for personal loans. While your school of choice won't affect your ability to get a personal loan, other factors like your annual income and credit score will. The better job you do of meeting a lender's credit requirements, the more likely you are to get approved. Shop around for the best interest rates and repayment plans, and be wary of loans with variable rates while the typical fixed APR remains low.
Compare lenders' flexibility
Once you've found out which loans you're eligible for and compared their repayment terms, interest rates, and fees, along with the monthly payments and overall cost of each, what next?
Lender flexibility is one key factor to consider. If something happens and you can't pay your loans, it helps to have a lender who'll work with you.
Look into the repayment, forbearance, and deferment possibilities afforded by each lender. Does the lender have a repayment option that will let you avoid default during hard times?
Compare lenders' service quality
Once you get a loan from a lender, you will need to work with them for many years (usually a decade). It makes sense to choose one with good customer service and helpful staff. Read up on reviews from past customers to see how satisfied they are with the companies you are considering.
How to find the best trade school loan lenders in 4 steps
Now that you know your options and what to look for in a lender, here's how to find the best one for you in four steps.
1. Become aware of your options
It's important to understand what loan options are available. If you go straight to personal loans without considering any other options, you might miss a lower-cost solution available through the federal government.
Further, if you pick a personal loan lender without comparing a few companies, you will likely end up paying too much. So do your research to understand your options.
If you're attending a school that makes you eligible for federal student aid, fill out the FAFSA first. Then, look into private student loans for trade schools and personal loans.
2. Shortlist lenders
While private student loans for trade schools are not very common, there are many personal loan lenders that could help fund your trade school studies. Review and compare the lenders, get preapproved, compare quotes, and shortlist the three lenders that offer you the best deal.
3. Review all loan solutions in depth
Review all of your options in-depth, considering all aspects of the loans. Remember to look at the flexibility, cost, eligibility requirements, and quality of service.
4. Choose the best deal
After all this research, choose the loan(s) that will offer you the best overall value. And keep in mind that your final solution may be a combination of loans.
Quick Recap: A Few FAQs
Do trade schools take FAFSA?
This depends on the school and the program. Some programs are eligible for federal financial aid, so you should definitely take this into account when deciding if a trade school program is right for you. You can see which schools are eligible by using the U.S. government's College Navigator.
Is a trade school worth it?
Again, this depends on the trade school and its program. It also depends on how much money you'll have to spend to complete the program. If it provides training that you'll definitely be able to use in your career of choice, and if the costs are reasonable, it could definitely be a smart option for you.
Are trade schools better than college?
Again, it depends. If, on the one hand, you have a strong interest in a career that requires a four-year degree, and if you have the aptitudes and temperament to acquire and retain employment in that career, then college may be your best bet. If, on the other hand, you think you could be happy in one of the many careers open to successful trade school students, and if you'd like to save more than a little money, a quality trade school program might be the better option for you.
Find out what rates you can get
Ready to start your research so you can find the best loan for trade school? We can help! Head over to our personal loans review page to compare industry-leading lenders side-by-side.
Further, find your best rates in seconds with SuperMoney's personal loan engine. We know how time-consuming it can be to do proper research, so we've made it much more manageable. With your personal loan quotes, you will be ready to compare all your options to find the best solution.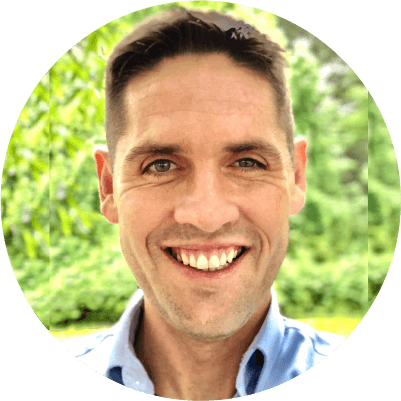 Andrew is the Content Director for SuperMoney, a Certified Financial Planner®, and a Certified Personal Finance Counselor. He loves to geek out on financial data and translate it into actionable insights everyone can understand. His work is often cited by major publications and institutions, such as Forbes, U.S. News, Fox Business, SFGate, Realtor, Deloitte, and Business Insider.