Wondering what to give your loved one as a gift this holiday season? What do you give the person who seems to already have it all? How about something different this year that you can both enjoy – like a vacation to your dream destination!
What a big, beautiful planet we've got to explore! It would be awesome to be able to just pick up and go touring around the world without giving any thought to the expense of it, but unfortunately, it's money that makes this world go around. But if you do just a little planning ahead, there are ways to travel for less and stay within your holiday budget this year.
1. Be flexible with your dates.
There are always peak times to travel, and those are the times to avoid. Sometimes the peak rates can be double or more than the off-season rates! You don't get something for nothing though, so just do a little research and make sure that you know what the trade-off is for the lower rate.
And if you are buying a vacation as a gift for the holidays, that doesn't necessarily mean that you have to travel over the holidays. You can give a gift in December of a dream vacation to Maui in April. Travel dates are the most important part of the equation.
There's no point in visiting a tropical island during its hurricane season, for example, and it would be a bummer to miss out on a major tourist attraction because it doesn't run during the off-peak times.
2. Let the internet do the legwork.
There are so many sites now that will do your comparison shopping for you. You can quickly compare rates for airfare, hotel rates, and car rentals with one search on sites like Flight Hub, Yapta, and Trip Advisor.
3. Use your points.
As always, I'm a big fan of credit card rewards. Check out this site to compare different credit cards and choose the one that's right for you. Do a little research first though, don't assume that the travel rewards are automatically the best deal going. I found that my cash back rewards card paid me back a higher percentage than if I got a travel rewards card. Even though travel rewards programs are getting more flexible, cash is still the most flexible reward out there.
4. Do as the locals do.
If you're traveling to a place that has a local community in your city, go find a travel agent there and see if they can offer you better rates on your airfare. For example, your local China town travel agent will probably be able to find you a better deal for flights to Asia.
5. Be loyal.
If you travel frequently, try to always give the same chains your business. Most hotel chains and cruise ship companies offer a customer loyalty program, so take advantage. You might find better rates, upgrades, and perks abound.
6. Buy the package.
Often you can save money by lumping purchases together, like your airfare and accommodations, for example. When you're on sites like Expedia or Travelocity, they usually have an option for grouping airfare with either hotel, car rentals, or both.
7. Call the supplier directly.
Once you've got the best price from a travel site, why not take a quick minute to phone the hotel directly and see if they can do better? Sometimes yes, sometimes no, but it's worth a try.
8. Take it down a notch.
By lowering your standards just a touch, sometimes you can save hundreds of dollars on your accommodations. Some hotels are luxurious and great, but there are usually lots of great options that cost less, especially in big city centers.
You might want to try bed & breakfasts, hostels, guesthouses, camping, and private holiday rentals. You may just find that you not only save money, but get a better taste of the local culture.
9. Search for discounts and rebates.
Once you know where you're going, search the internet for discounts and coupons. Find local deals through Orbitz or find a website catering to a specific holiday theme, like Disney, for example.
Check out this article for more links to travel coupon sites.
Also, some shopping rebate sites now offer travel site rebates as well. So go to sites like Ebates, Retail Me Not, and Fat Wallet to see if you can double dip on some of those savings!
10. Develop a sense of adventure.
If you're willing to go off the beaten path and dive right into the local culture, you can find no frills, affordable tours from companies like G Adventures and Lonely Planet.
11. Be friendly.
Each city has its own personality and hidden treasures. Be willing to chat up the locals wherever you go and find out what their hometown has to offer. You're likely to discover the best local cuisine for less and the local transportation for getting around for less as well.
12. Give back.
'Tis the season to remember others. If you are looking for a truly unique traveling experience, why not volunteer in a local community? There are tons of opportunities for volunteering in orphanages, schools, local communities, building projects, animal sanctuaries, and nature reserves.
Check out sites like United Planet, Global Volunteers, and Cross Cultural Solutions for awesome opportunities to taste the local life while lending a helping hand. (My bucket list includes volunteering at the Elephant Nature Park in Thailand!)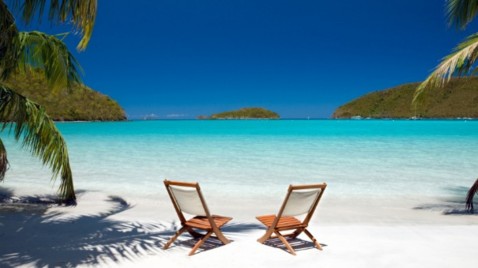 Traveling is such a wonderful gift to give yourself or a loved one. Be sure to check out these awesome scratch-off maps and travel journals that help you keep track of where you've been! With a little planning and some research, you could make this a holiday gift they will never forget!