Article Summary
Have you ever wanted to ask someone who knows one of these questions: What are the easy travel hacks? What are your best travel tips? How do you travel like a pro? If you have, this article is for you! It shares with you 60+ travel hacks that, if you make frequent use of them, will make your next trip the best it can be. Tips range from how to pack to how to make sure you can keep your mobile devices charged.
Whether you want to save money when you book a flight, avoid buying overpriced airport drinks, or just make sure you can find your baggage when you get to where you're going, this post has the travel hacks to help.
Traveling is complicated
From packing the luggage "just right" to hustling your way through busy airports, getting ready for a trip is never simple. But by utilizing the wonderful world of travel hacking, you can make your trips less stressful and more fun.
By using apps, tips, and tricks, you can make your next vacation your best one yet. Here are sixty travel hacks to make your next trip a whole lot easier.
Key Travel-Hack Takeaways
Save for travel as you spend. If you have a card with travel rewards, make sure you use them. If you don't have a card with travel rewards, get one.
Get organized. Learn travel hacks that will help you keep charging cables, power adapters, jewelry, and other small items organized when packing and moving from place to place.
Avoid spending too much and spending when you don't have to. By applying the right travel hacks found here, you can save money when exchanging currency, when accessing the internet, and when quenching your thirst — to name just a few examples.
1. Roll your clothes instead of folding them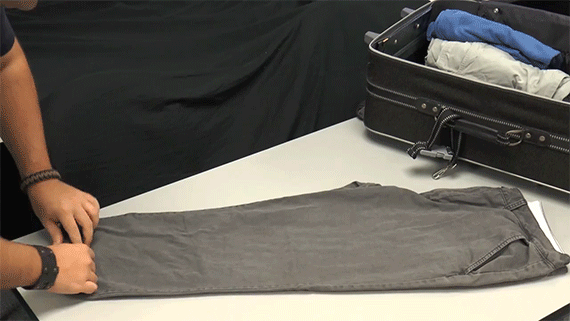 Rolling your clothes is one of the great travel hacks since it gives you so much more packing room. If you roll your clothes, you can take so many more things with you while also keeping your luggage costs low. Now you'll be packing like a pro!
Here's a nice video on how to pack like a pro.
2. When you're traveling with another person, sit in the aisle seat and window seat leaving the middle seat free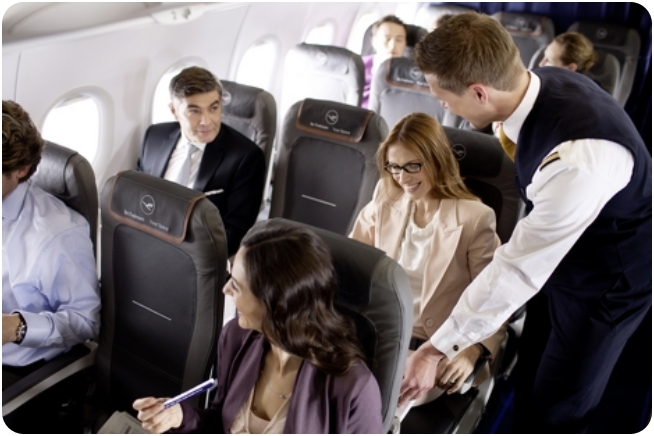 This is another great travel hack, especially if you're going to be taking a long flight. When it comes to the world of travel tips, being comfortable is key, and this is especially true on flights. Keeping that middle seat free is a great way to make any flight more comfortable.
3. Redeem your credit card rewards
Every year credit cardholders leave approximately $380 billion in reward points unredeemed, according to consulting firm Colloquy. Check your credit accounts and see if you can use any of your points or miles to pay for travel expenses. This is one of the best travel hacks, yet it is often overlooked.
Plan ahead and apply for travel rewards cards with generous sign-up bonuses in preparation for your next vacation. Chase Sapphire Preferred offers a large sign-up bonus and increases the value of points by 25% when you redeem them for travel expenses. Credit companies like to do this to get people to sign up for their cards.
Capital One's Venture Rewards card is another attractive option for travelers because it combines a generous signup bonus and a high rewards rate on all purchases.
4. If you have a lot of stuff to carry, wear cargo pants. You can use the pockets as mini luggage!
If you have a lot of things to keep on you, consider wearable luggage. There are special travel jackets like this one that can hold a ton of stuff, so travel hacks like this can keep you safe and fashionable! While cargo pants aren't everyone's favorite style of pants, they are definitely a great way to carry important things with you at all times when you're traveling through crowded airports.
Take advantage of that extra space. In addition to letting you carry more, the extra space allows you to keep valuable belongings like your passport safely on your person when traveling through busy sites.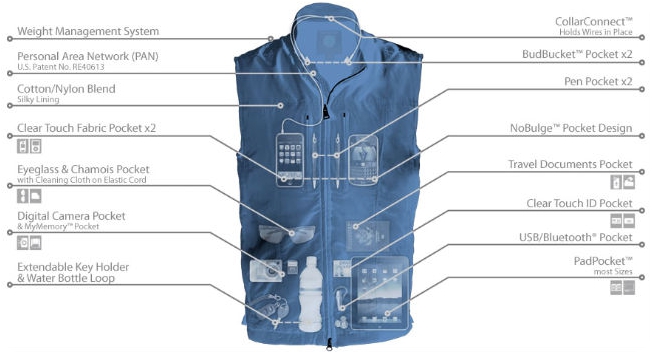 5. Don't forget membership benefits
If you belong to an organization like AARP, USAA, or AAA, you may be eligible for members-only pricing on travel and accommodations. Companies offer many different perks if you're a member, so it's worth seeing if they have any travel hacks that can make things cheaper or easier for you when you travel.
Saving cash on your travel allows you to spend more on the enjoyable parts of the trip, and that's what you want! Just be sure to check when you last updated your membership, as you want to make sure you're eligible to use all the travel hacks you have access to.
6. Pack your charger and headphones neatly inside a hardshell glasses case, so the cords don't tangle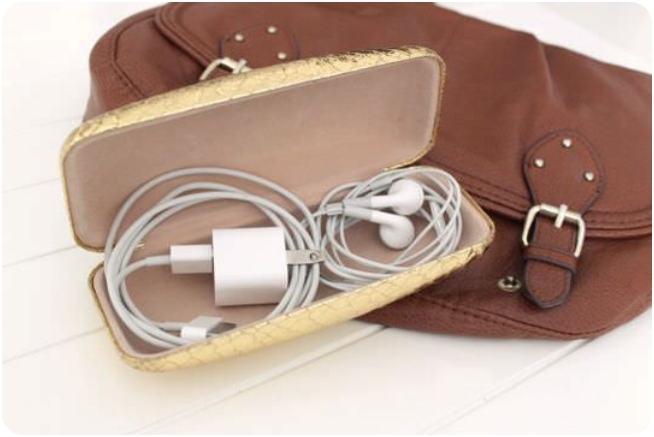 This is one of the more overlooked travel hacks, but it's invaluable for ease and convenience. Save space and keep your cords in a small, hardshell case to make your traveling life so much easier. It will save you time and make it much easier to keep your phone charged while you're sitting around between flights.
7. When packing, place a cotton swab inside blush, eye shadow, and powder foundation, so they don't crack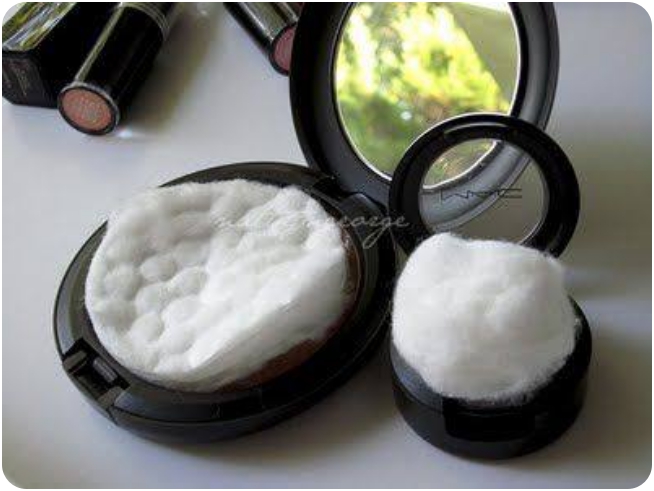 This is one of the travel hacks for anyone who is traveling with makeup. Save your belongings by making sure to place a cotton swab in your makeup kits, so they don't crack or leak and ruin your clothes while you travel.
Turbulence on flights is real, and the last thing you want to do is open your suitcase at the hotel and realize you have to buy a lot of new things.
8. Put rolled socks inside your shoes to save space and to preserve your shoes' shape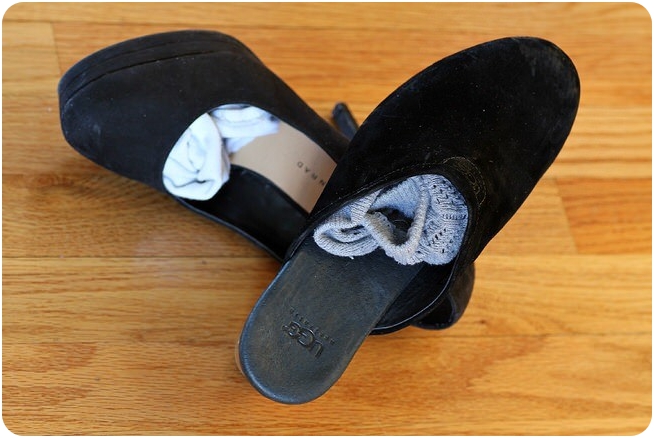 This travel tip is a great way to keep your shoes from getting ruined by being stuffed in a suitcase for long periods of time. It also keeps your socks out of the way, so it's a two-in-one travel hack!
9. Get free travel insurance
If you're traveling to another country or if your vacation costs more than $5,000, you should probably have travel insurance. That doesn't mean you always have to pay for it. Some credit cards provide free travel insurance if you use the card to pay for your travel expenses.
This is one of the great travel hacks. One way to take advantage of this hack is to always use a card that includes a rental insurance waiver to pay for your car rental.
Check with your credit company to see if something like this can apply to you and give you more peace of mind. You can also use your insurance app to check to see what deals are available to you.
10. If you run into unexpected wet areas while traveling, use beeswax to waterproof your shoes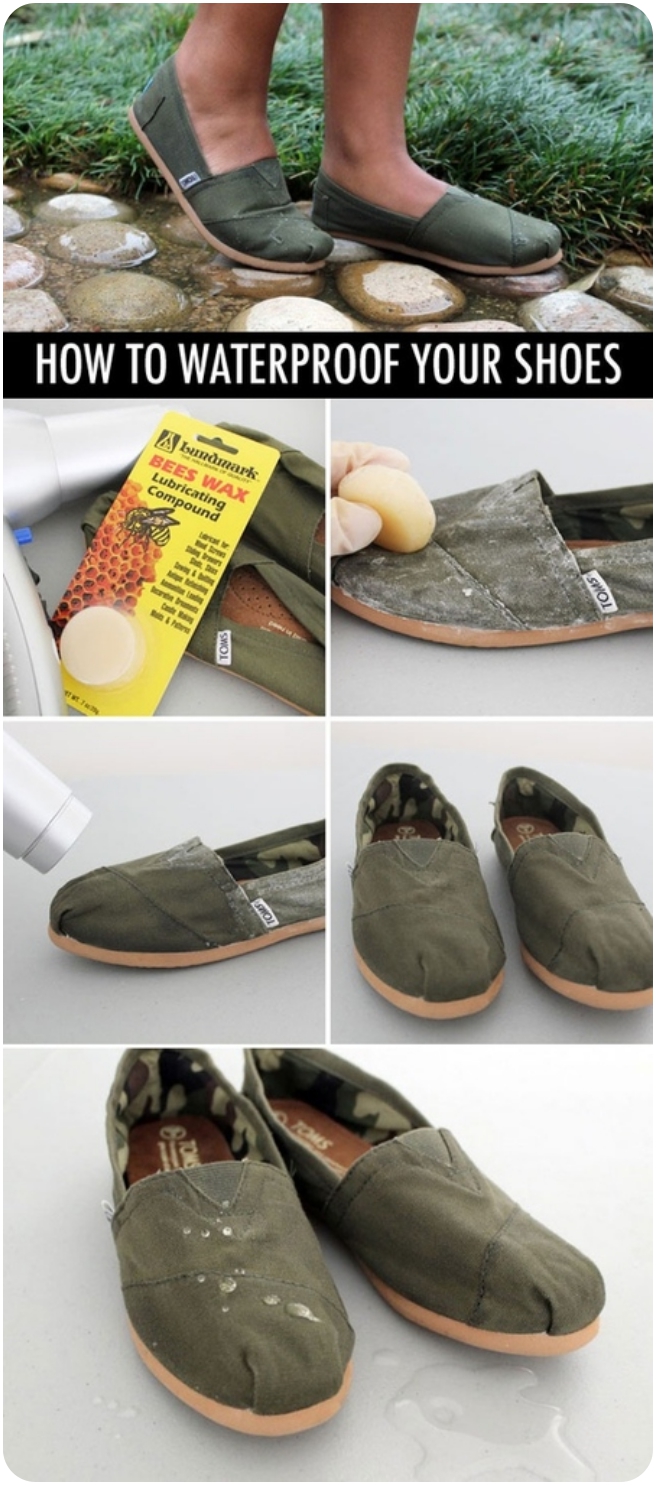 This might sound like a travel hack you're less likely to use, but you never know when something like this will come in handy. Carrying a small tube of beeswax can help keep your shoes from getting ruined on a spontaneous hike that you weren't prepared for. Hacks come in all shapes and sizes, so be sure to use as many of them as you can.
11. Try booking separate flights
Sometimes you can score cheaper tickets when you shop for one-way tickets using multiple carriers instead of only searching for round-trip flights with the same company. This also allows you to apply reward miles to one leg when you don't have enough to cover a return flight. A great way to do this is by purchasing flights using both the app and the website so you can see the best rates side by side.
When you're traveling in a group, compare the prices you get when booking tickets separately and as a group. Sometimes there are only a few tickets left at discounted prices, and reservation platforms will price group tickets the same and ignore bargain tickets.
12. Get cash for non-refundable reservations
Have your travel plans changed and you're stuck with nonrefundable hotel rooms? There are sites like RoomerTravel.com and Cancelon that can help you sell your nonrefundable reservation.
These same sites are also excellent resources when you're trying to get a luxury reservation at bargain prices. You can also download the app to make sure you can cancel at a moment's notice if needed.
13. Use old Tic-Tac containers to store small things like safety pins and hairpins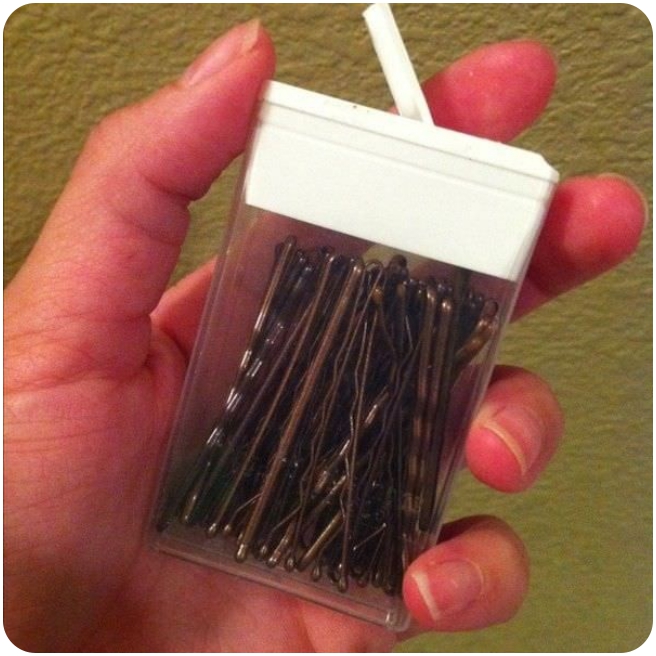 Another space-saving travel hack, using a tic tac container can help keep track of more little items for you.
14. Use a heating pad to wrap up your iron, so both it and your belongings are protected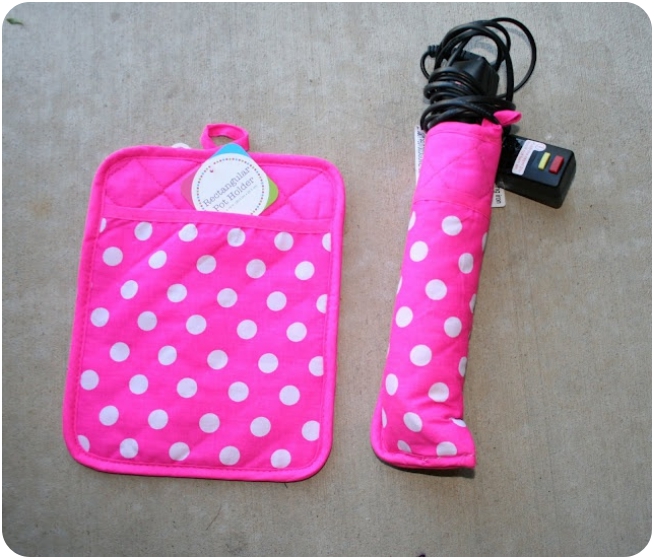 This travel hack is a great way to keep your belongings protected for when you're traveling and need them between hotels.
15. If you forgot to bring a phone charger, use the USB input on the back of your hotel room's TV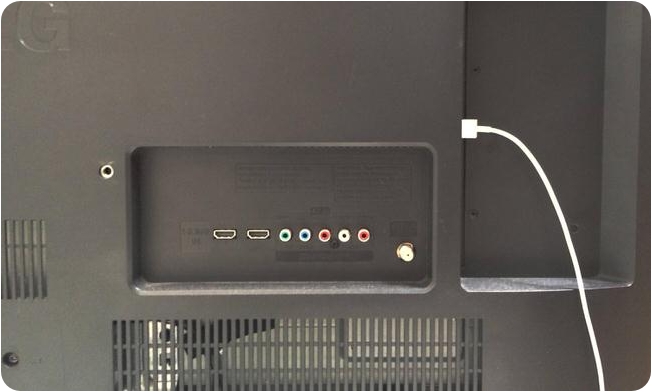 In the event that you forgot your phone charger, don't worry. Most hotels have USB ports in the back of their TVs that can double as chargers.
This might not sound like one of the better hacks, but it can certainly be more convenient than spending your cash to buy a charger you won't use once the trip is over.
16. While at common Wi-Fi hotspots, look at the FourSquare/Yelp reviews/comments section for WiFi passwords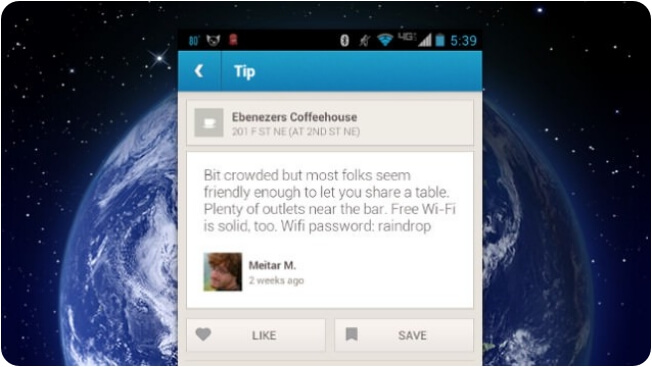 This is another easy one to help you save money and time. When you visit cafes, museums, or anywhere else, you won't need to take time finding someone to tell you the WiFi passwords. And you won't rack up charges by using your mobile data coverage instead of complimentary WiFi.
The easiest way to do this is to install the Yelp app on your phone to have it handy when you need it.
17. To keep your ironed clothes from wrinkling, insert a sheet of filter paper between them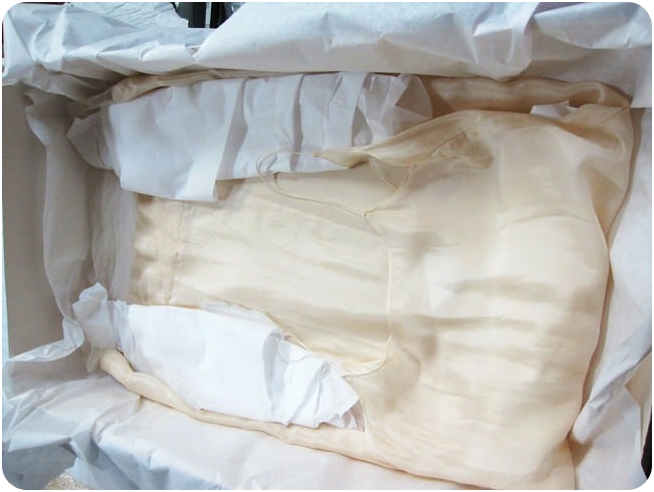 Keep your clothes ironed with this travel hack. By packing your clothes with sheets of filter paper, you won't have to worry about excessive wrinkles.
18. While traveling with babies on planes, carry baby carriers or buy this cool little hammock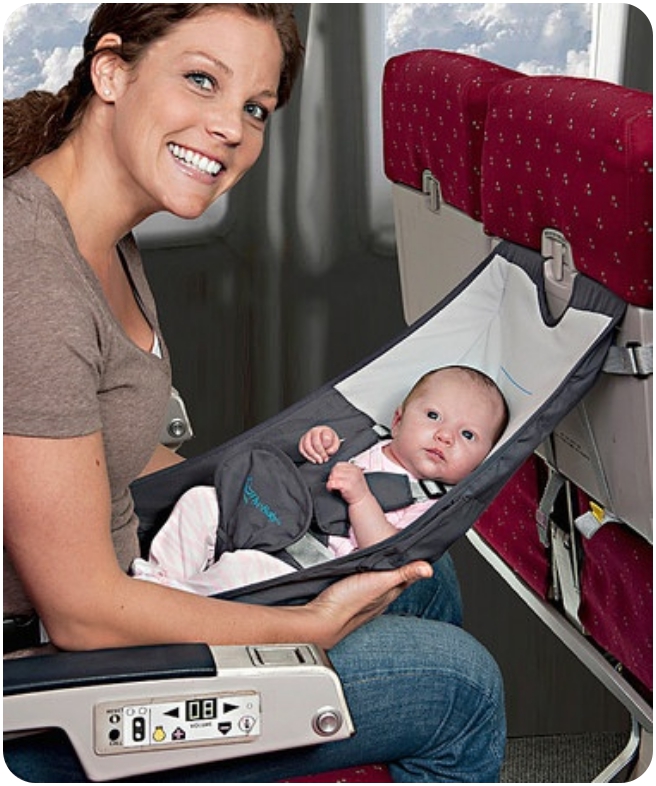 For all of the parents out there, this hack is for you. Travelers with young kids should look into purchasing a baby hammock for the plane flight, so they don't have to hold their baby the entire flight. It's convenient and easy on your wallet.
19. When carrying wine or alcohol, use bubble wrap to keep the bottle from breaking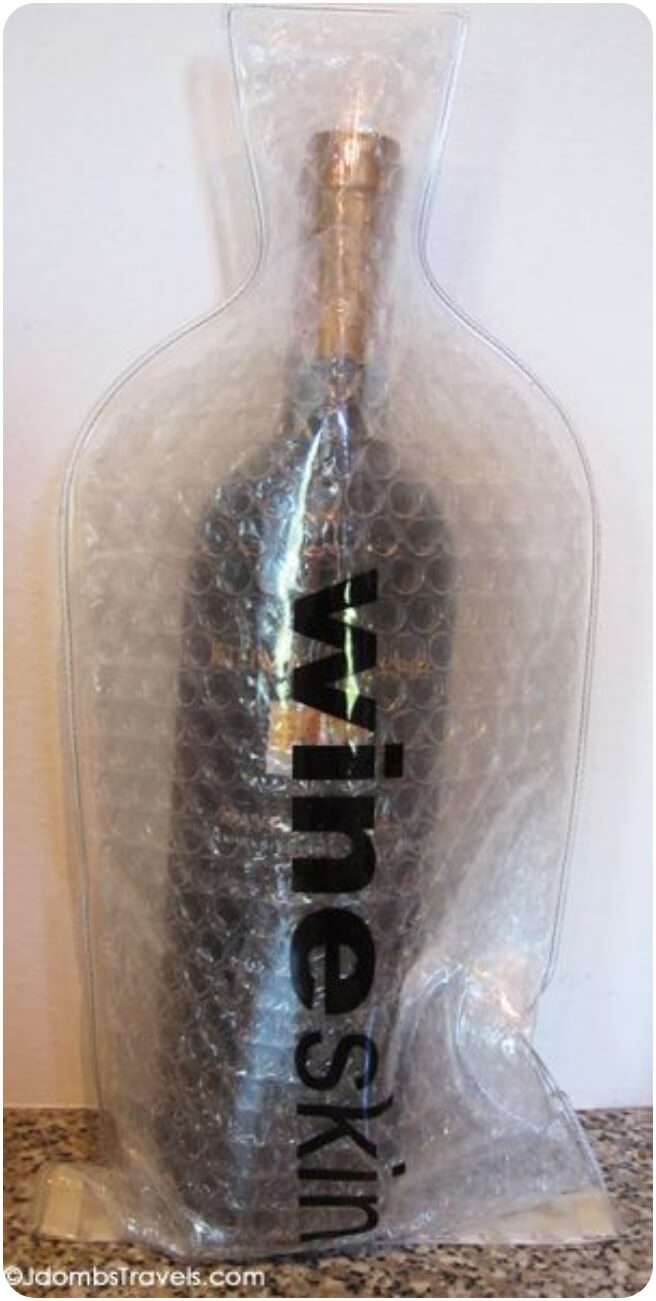 Since you might want to bring back some nice (or cheaper) alcohol from another county, make sure you get it wrapped in bubble wrap, so it doesn't shatter on the plane. Bubble wrap is easy to find and super cheap, making it one of the ideal ways to package items.
Not only that, but it's easy on your wallet too.
20. While at the airport terminal, don't choose the closest line for the bathroom. Try one a few steps beyond or in a less-trafficked part of the terminal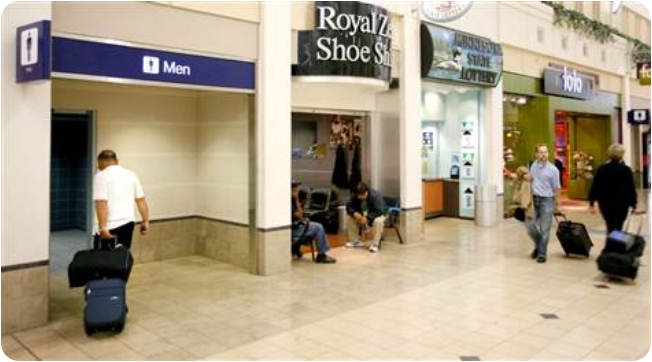 You know how important it can be to manage your time well at an airport, especially when you're in a rush between flights. Given the delays caused by security checks, large numbers of people, and countless terminals, it's important to not spend all of your time waiting to get into a bathroom stall.
Instead of lining up at the first bathroom, you see, try finding a less crowded bathroom that's a bit more out of the main areas of the airport. It's easy, free, and can make your travel much less stressful.
21. Scan your important documents (like your passport) and email them to yourself, just in case your luggage gets lost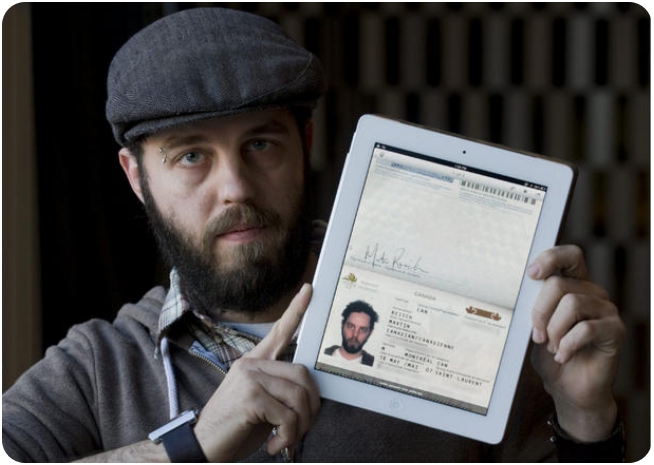 Another one of the best travel tips or hacks out there is to back everything up on your phone: your passport, flight information, everything. When you book your flight, make sure that you get the email confirmation and add the ticket to your phone, so you don't have to worry about misplacing the information later.
This can be crucial when trying to make your flight or flights on time, but most importantly just makes travel much easier.
22. Turn on the Airplane mode on your phone when you want to extend the battery charge
It's called airplane mode for a reason. Most phones will come with this feature that turns off your data usage to help extend your battery while you're in flight.
Keeping a charged cell phone is one of the most important things you can do on your trip, so make sure to save your battery when you can.
23. Take a snapshot of where you parked your car before leaving. You'll thank us when you return from your trip!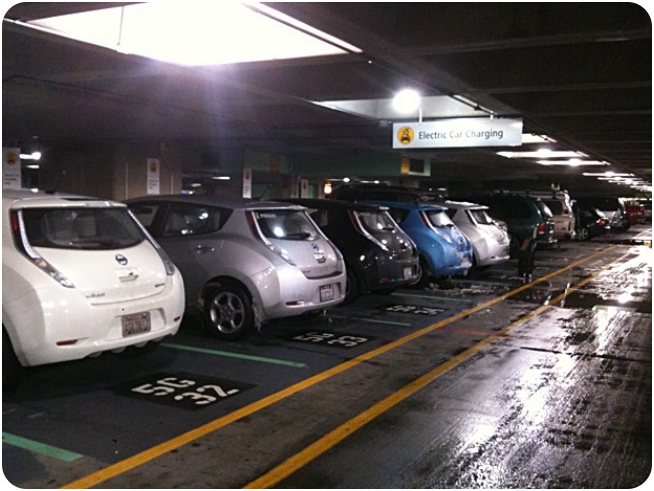 If you're leaving your car in long-term parking, always take a photo of where it is. This will save you a lot of time when you return home, already tired with jet lag from your flight or flights. If you have an iPhone, you can also drop a pin on the location of your car.
24. When looking for directions, try to follow the flight crew at the airport: They often know the best restaurants and the shortest ways to exit
Another way to get the best experience when you travel is to do as the locals do, or in this case, do as the flight crew does. Since flying is a part of their job, flight crews often know the best places to dine, as well as the quickest and easiest ways to get around the airport.
25. If you use a lot of gadgets, get a universal charging station like this one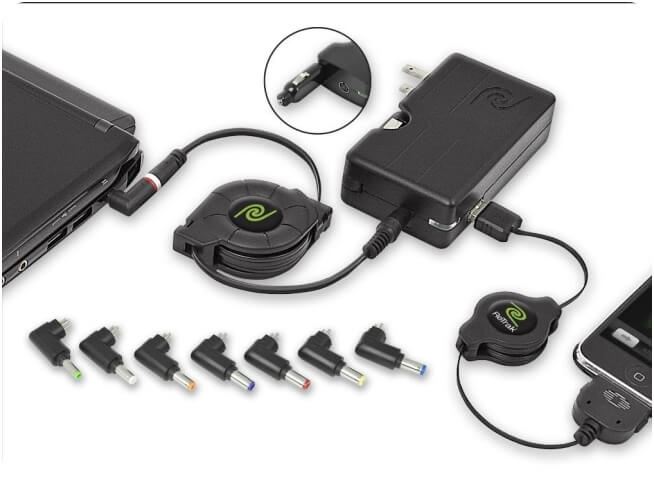 A frequently overlooked hack is getting a universal charging station for your gadgets. Just be sure to check that it is compatible with all of your electronics since electronics are constantly changing. The most recently updated gadget you have could be the one that you can't charge.
26. Use small containers like pill bottles to keep small stuff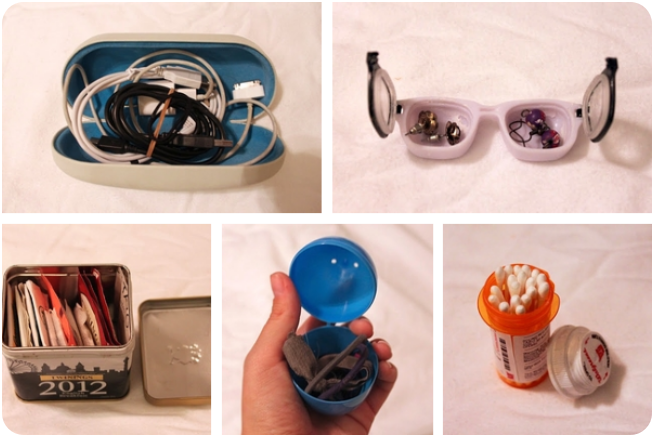 This has already been mentioned before, but it is an extremely important hack, so we're bringing it up again. Utilize small containers for small, easy to lose items. Even something like an old water bottle can store plenty of things for you.
27. When you're in a noisy area, and you want to enjoy music without headphones, place the phone or MP3 player inside an empty glass: It doubles as a loudspeaker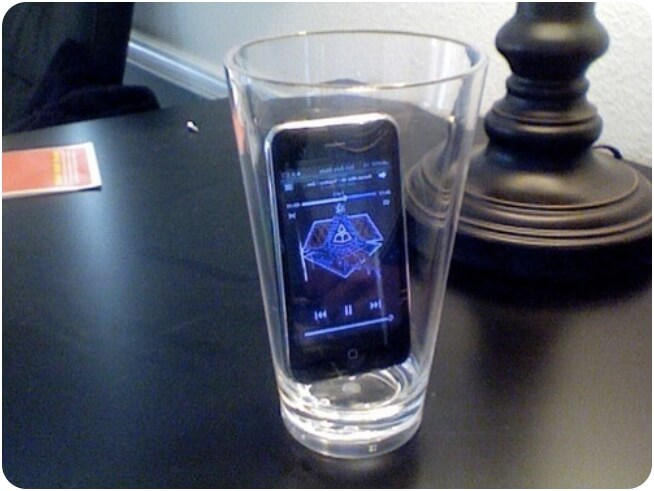 If you do decide to do this, just make sure you aren't disturbing those around you. Travel tips can be great, but you want to make sure you don't get in trouble for something like this.
28. At airport terminals, find charging stations and plug in your devices whenever you have a layover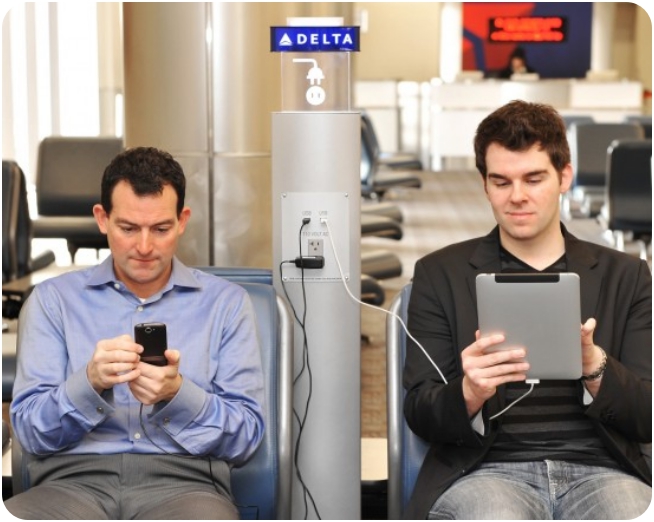 If you're between flights and want to charge your devices, find the charging station that will almost always be nearby. If you want to save time as well, you can charge multiple things at once. Also, do not get charged extra on cell data. Use the airline's Wi-Fi — it's often free!
29. Use folder clips to secure sharp objects like your shaving razor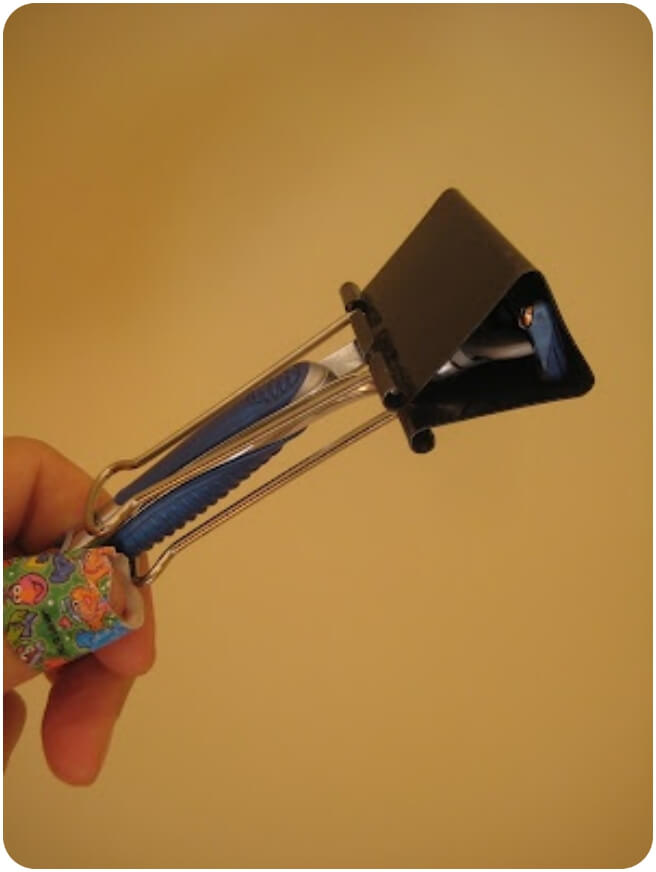 This can keep you from hurting yourself accidentally when reaching into your bag without looking. These clips are easy on your wallet and can also keep other items of yours from being damaged when traveling. Sometimes the best hacks are the smallest.
30. Taking big bottles of perfumes is a bad idea. Instead, transfer your perfume to small sample bottles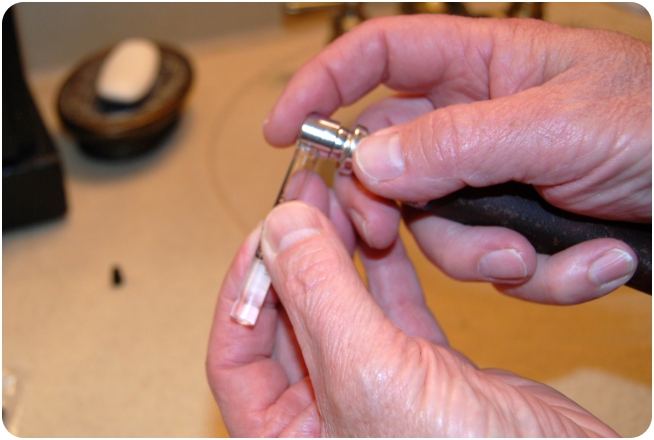 If you don't want to take your entire perfume or cologne with you when you travel, transfer a small amount to a smaller container to make it easier to carry. Packing is always frustrating, so the less stress you have when packing your bag, the better.
31. Place device chargers and wires into separate paper roll stubs and mark them appropriately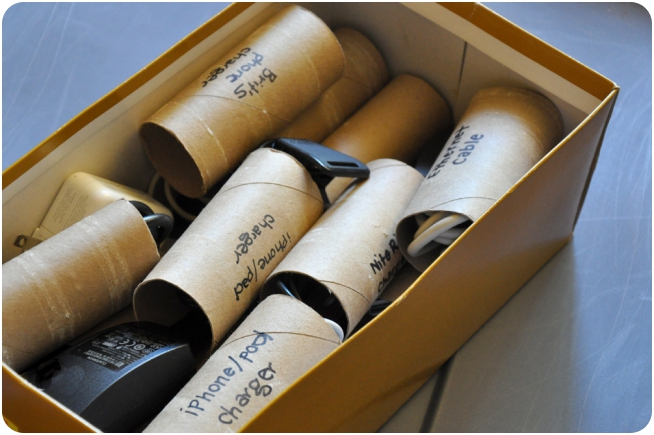 What is so nice about tips like this one is that they leave you so much more space in your bag when packing. Sometimes, you can even fit everything into a water bottle, making it even easier on yourself.
32. Sitting next to the window will help you enjoy a turbulence-free flight + you can enjoy the view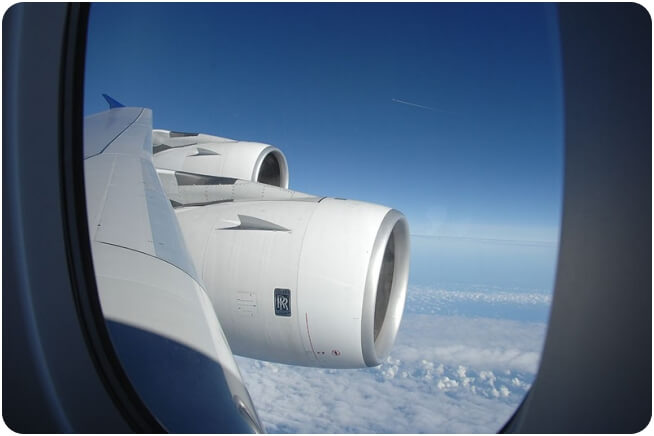 If it's possible to do so without spending a lot more, try to get a window seat. Not only do they experience less turbulence than middle or aisle seats, but they also offer a nice view.
Plus, if you get flight sick easily, having a window seat can make it easier on your stomach. It can also help with jet lag for long flights.
33. Use old contact lens covers to store liquid makeup, lotions, and creams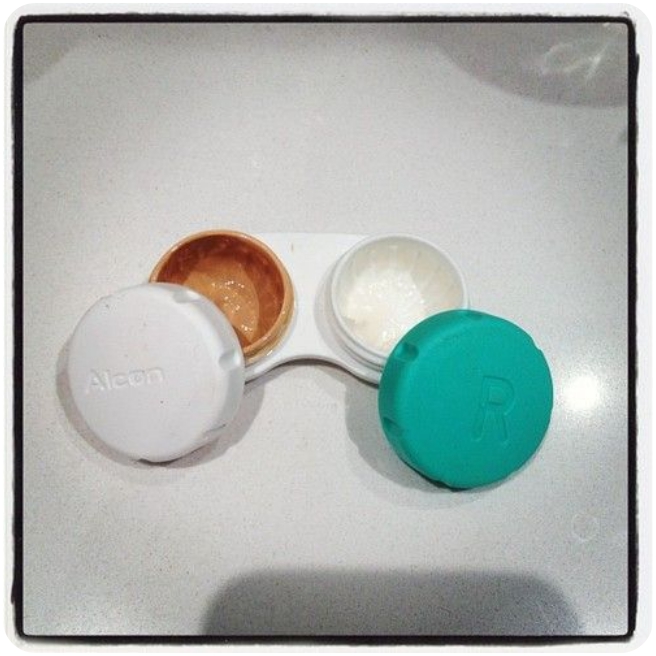 If you have old contact lens covers that you don't use anymore, they can double as a smaller container for various lotions and creams that you don't need a lot of on your trip. These are easy to keep in a bag or bottle, and using them is one of the best travel tips out there.
34. Always cross-check and keep a list of items to pack, like the downloadable list below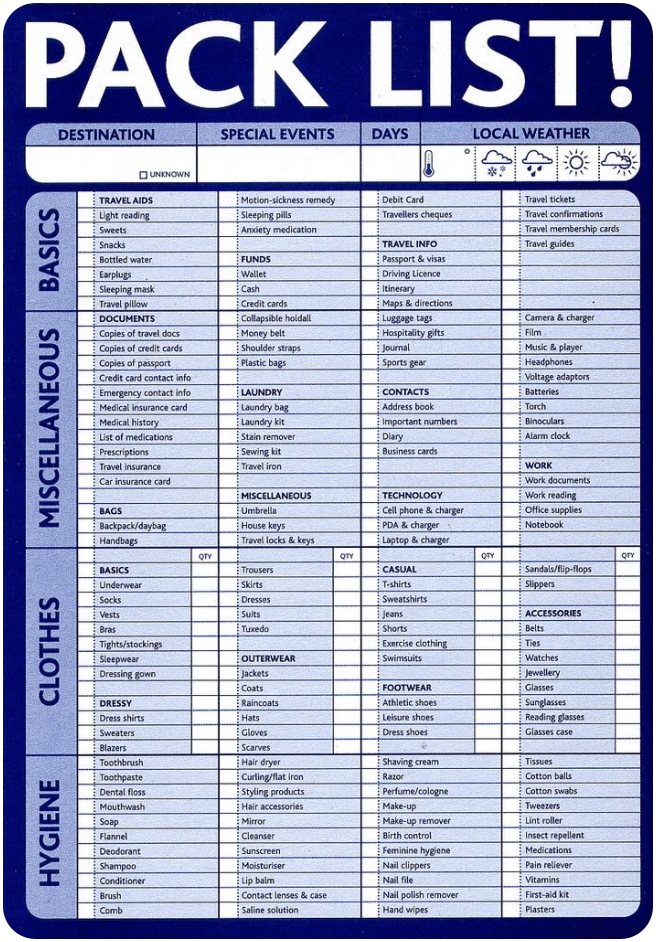 35. When traveling internationally, different countries have different plug points: Use a universal adapter to fit your electronic devices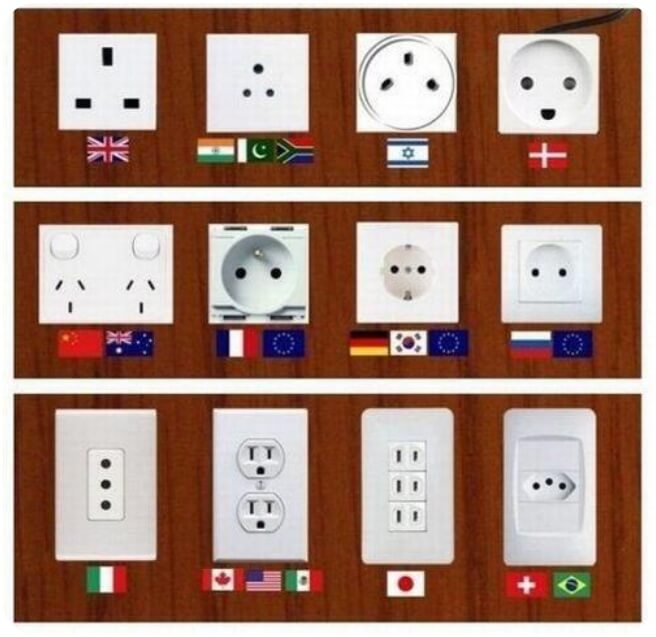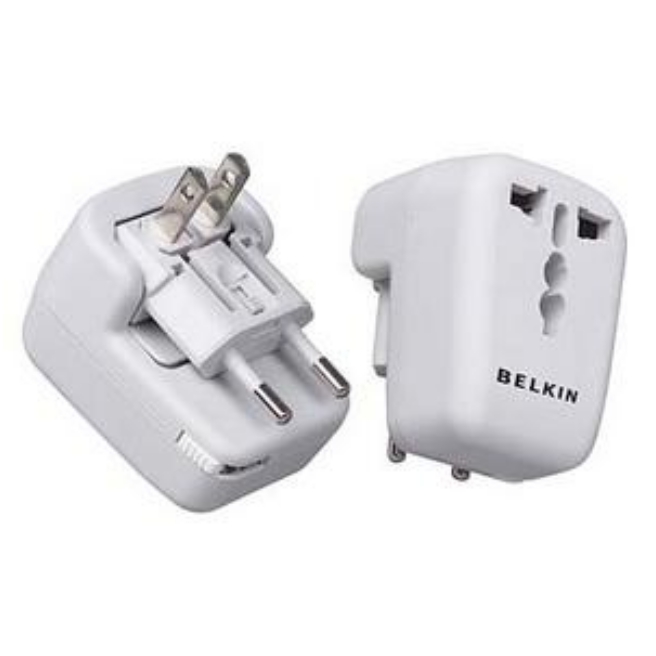 If you're going outside of the country, be sure to purchase the correct charger adapter so you can keep your devices working while overseas. The price of an adapter is low, and it will be crucial for your trip.
36. Call your credit card company before traveling abroad, so they don't lock down your account due to suspicious activity
While this will vary from bank to bank, one of the oldest hacks in the book is making sure you call your bank to make certain that you can actually access your cash while traveling. A single phone call to your local bank (or other credit card provider) will make your life much easier on your trip.
Being able to use your credit cards while traveling can be something that is a safety net as well, so make sure you can use your credit cards, especially if you're traveling abroad.
37. Take credit cards that don't charge foreign transaction fees
Those charges quickly add up. Here is our list of the best credit cards with no foreign transaction fees.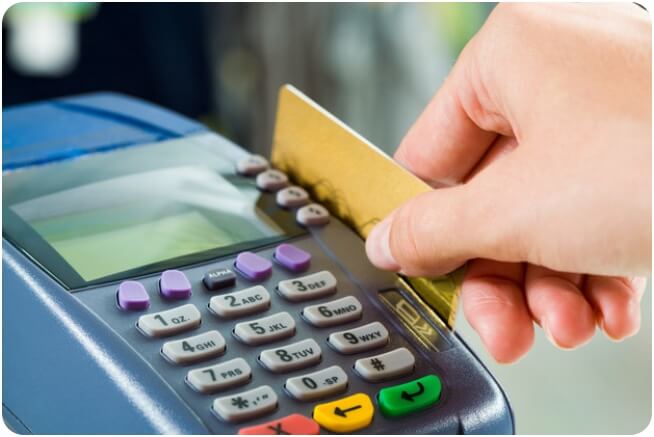 38. Request to mark your baggage as FRAGILE, so it always ends up on top of other bags while in transit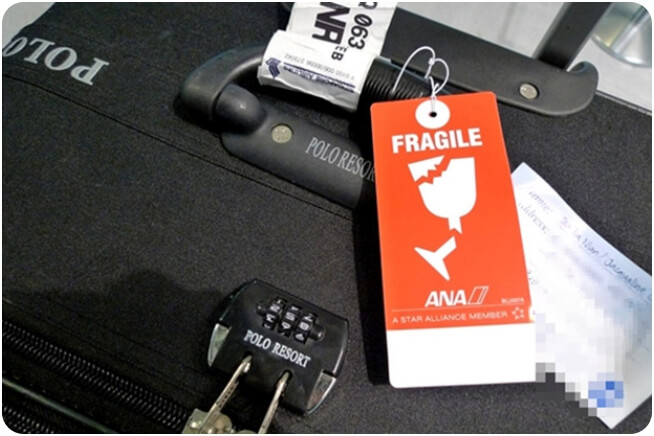 When it comes to your bag or bags, make sure you mark them as fragile if there are things that you're traveling with that can break. Your airline isn't going to ask you if there is anything fragile in your bag, so make sure you tell the airline by marking it. A simple tag or sticker marking your bag will let the staff know to be careful.
39. When traveling to places unfamiliar, download Google Maps offline prior to the trip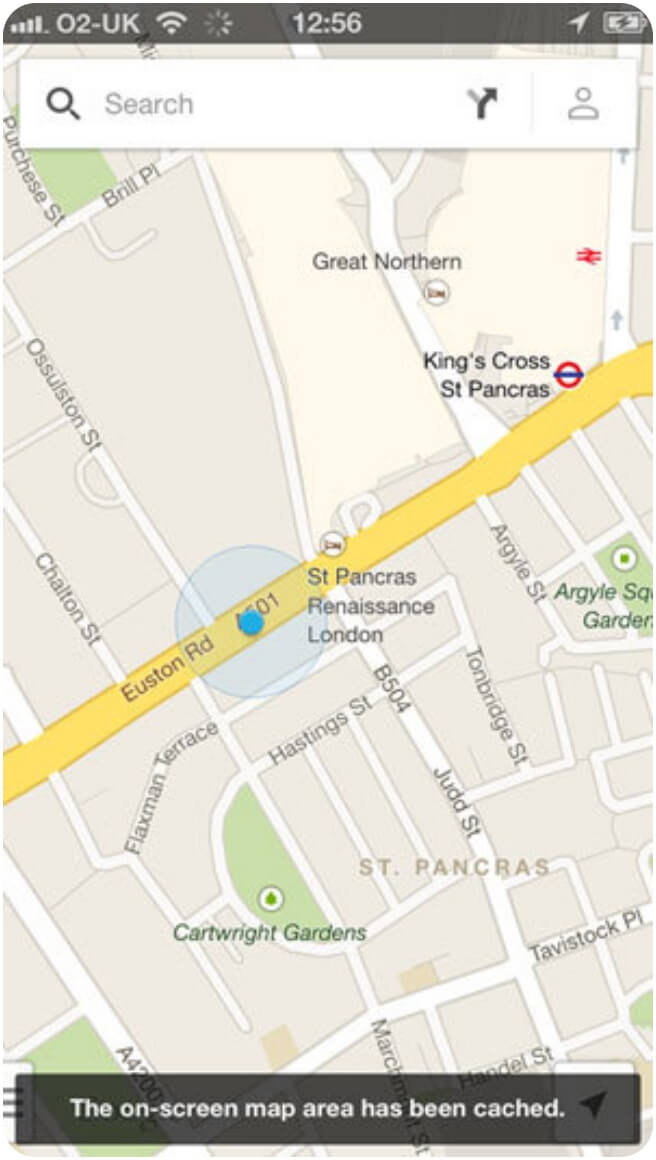 When you can, make sure to download Google Maps onto your phone in case you don't have cellular access while you're out exploring. The Google Maps app has a great feature where you can download routes directly to your phone, so make sure to utilize this great feature from Google. Here's how you can do it.
Not only this, but you can use other features from Google to make your life much easier. Most features offered by Google come with an offline feature, so you can organize your entire trip and have it with you at all times.
40. When waiting at security checks, try to avoid the line that has people looking less like frequent travelers, like families with kids and foreign tourists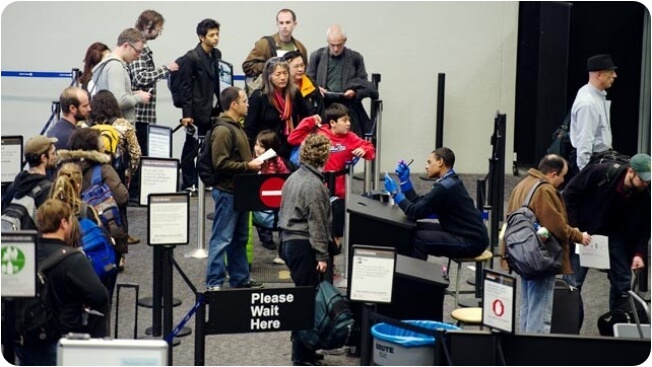 This is one of the tips that comes down to human psychology. If airline workers think you'll be easier to work with, then they'll try to work with you to make their own lives easier.
Try to figure out which travelers at the airport know what they're doing, and stick closer to them. You'll find that this will get you through airport security much faster.
41. Use straws to pack your jewelry so it doesn't end up a tangled mess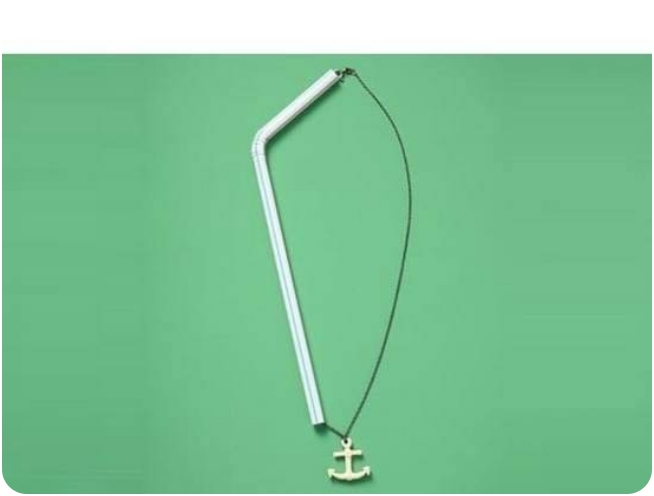 Another one of the space-saving travel hacks is to use straws to keep your necklaces from getting tangled. Hacks such as these will keep you sane while you enjoy your trip. The last thing you want to do while enjoying your vacation is get frustrated by your jewelry!
42. Insert a rolled-up belt in the shirt collar so it remains crisp and stiff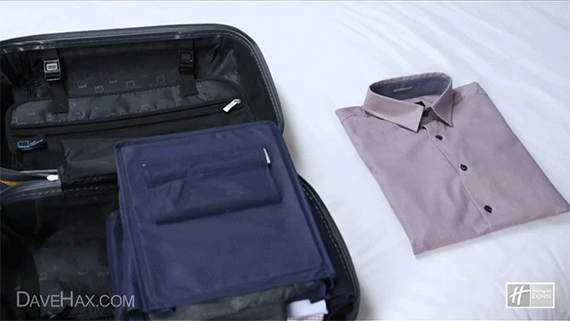 Another great way to maximize your space, rolling up your belt, saves you space in your bag and keeps your collars looking good. If you're traveling for business, this is a great way to save time.
43. Use a medicine box to pack small items like rings, cuff links, and earrings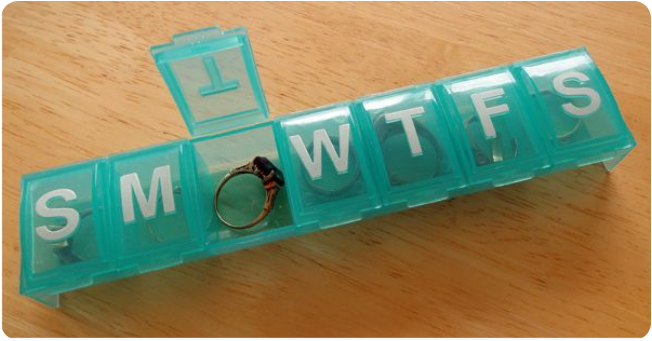 Life hacks will save you when traveling. Maximizing your spaces saves you time and money. Medicine boxes are another great way to store jewelry when traveling in a secure, easy-to-manage area.
44. Use paper clips to pin cash and keys to yourself when you don't want to carry a wallet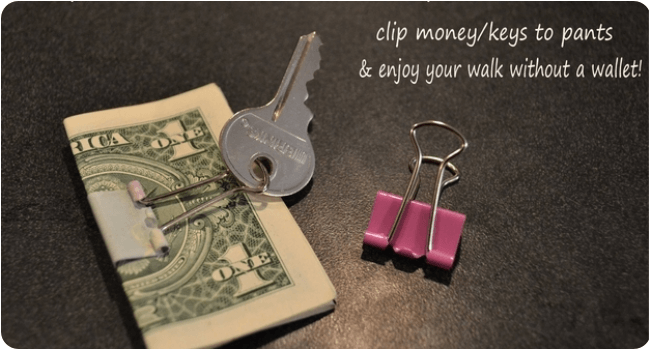 While most of the time we can use cellular data and wifi to download apps to manage most of our things, we do need some physical items like keys to cars and hotel rooms. Use paper clips as a simple way to keep them all together in one place.
45. Carry an empty bottle with you at airports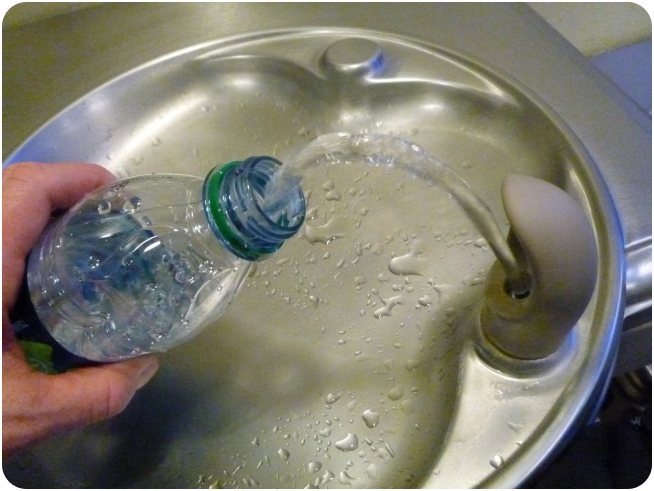 Everyone knows that airports are notorious for overpricing their food and drinks. You are allowed to travel with an empty bottle through security, so make the most of it and use it to get free water from drinking fountains instead of having to overpay for a drink.
Keeping a water bottle on you saves you time and money while you're traveling or between plane flights. Travel hacks like this make traveling much easier.
46. Neat trick to erase tourists from photos
Put your camera on a tripod, then take about 15 pictures every 10 seconds or so. Open them all in Photoshop from File->Scripts->Statistics. Choose "median." You'll get a clean, tourist-free shot!
Hacks like this can give you great photos without the random people invading the background of your photo.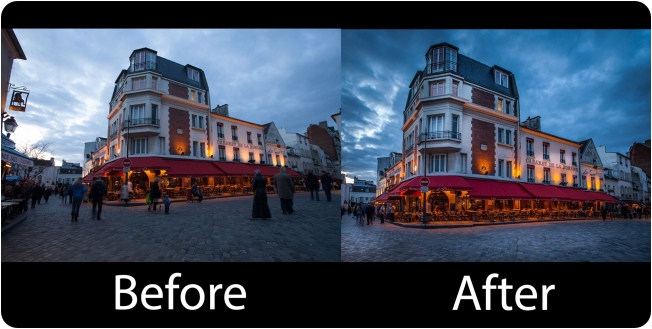 47. Use an empty Chapstick to keep emergency cash discreetly
Having emergency money is especially important when traveling internationally, so make sure to carry hidden money with you in the event something goes wrong. Chapstick containers are a great way to conceal money for a rainy day.
48. Put as many of your valuables into your backpack or suitcase as you can when going through security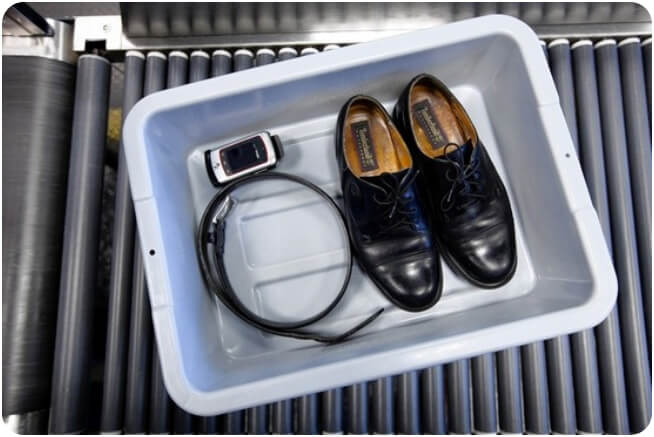 The less you have to remove, the faster you get through. To go along with this, have your electronics ready to go since you will be asked to take them out and place them in separate trays at most airports. Travel hacks aren't just for the fun parts, but for the traveling itself.
49. Use a spring from an old pen to keep your charger/iPhone cords from bending and breaking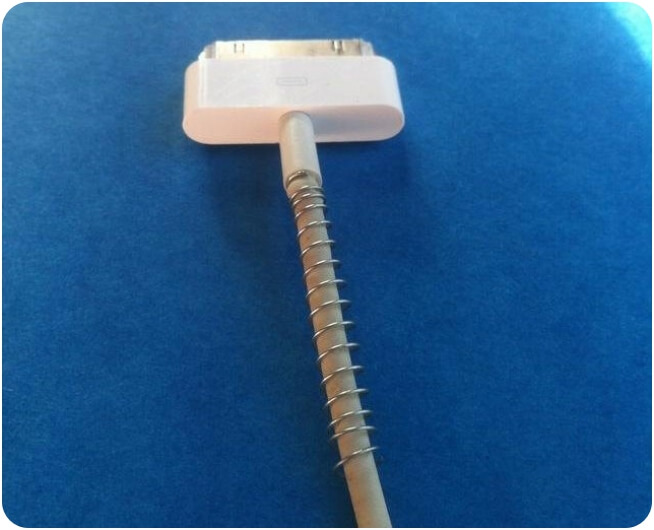 The last thing you want to happen when you get to your hotel is to find out that your phone charger is broken, and now you have to go to a local store and buy one. A great way to keep it from breaking is to wrap a spring around the base of it to make sure it doesn't bend too far or break while you're on the go.
50. Tie a small, brightly colored ribbon to your baggage, so you can easily spot it when picking it up from the baggage claim area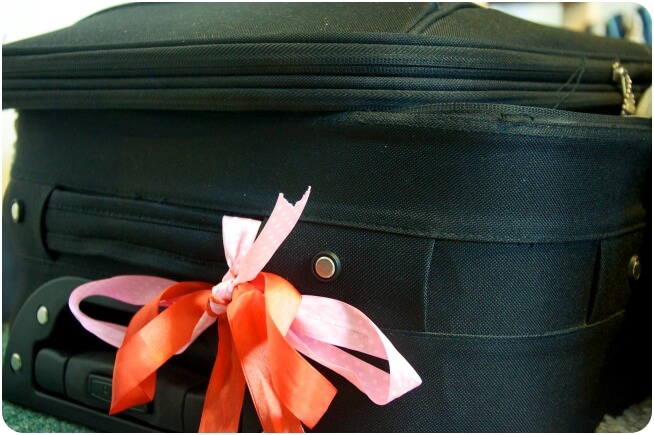 It doesn't have to be a ribbon, but one of the other times having travel hacks you can use to your advantage is to make sure your bag is distinct so you can find it quickly after your flight. It can be a ribbon, a sticker, or anything else that is hard to miss so you can grab your bag and go.
51. Get a travel organizer to carry all the little things like chargers and pens together, without them getting lost at the bottom of your bag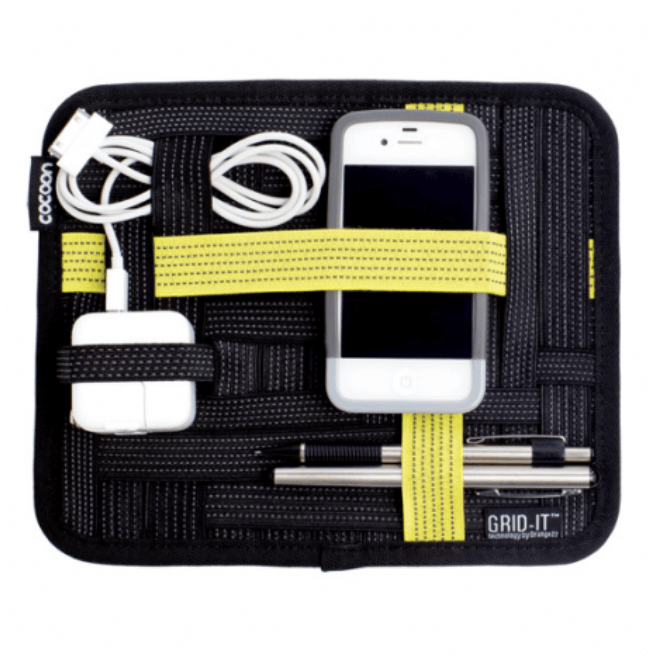 If it isn't already obvious, the organization is your best friend when traveling. Buying an inexpensive organizer to hold your personal belongings is a great way to stay organized while you're on the go.
52. While traveling internationally, download a currency converter app before travel so you can easily check the currency rates on arrival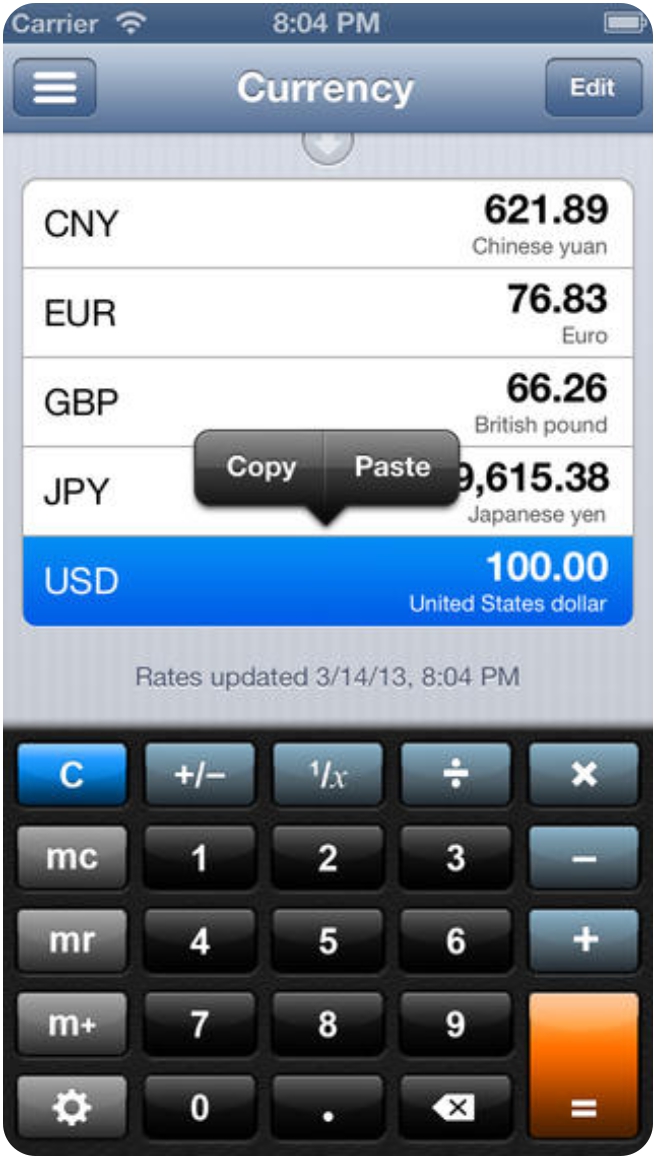 Knowing the local currency and the conversion rate is one of the most underrated travel hacks that you can use to your advantage.
Knowing how far your money goes in another country is a great way to stay within your budget and make sure you can really maximize your money as you go. Downloading an app to help with this is a great way to stay current.
53. Use shower caps to pack your shoes: This helps keep the other items in your suitcase from getting soiled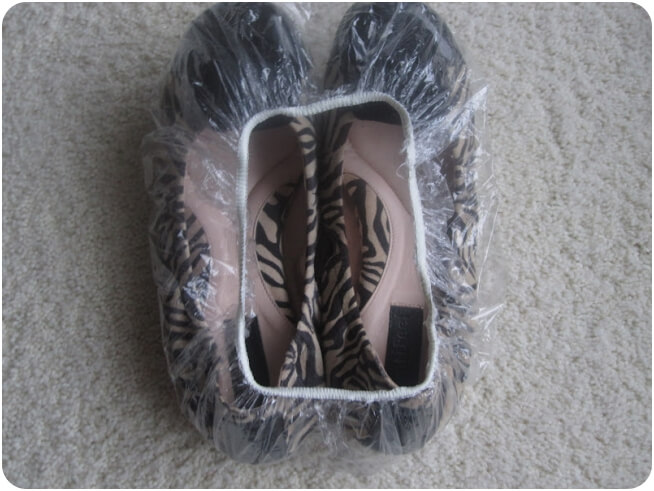 Packing your shoes in a shower cap can keep both your shoes and other items you're packing them with clean. Make sure you're looking your best while you are traveling!
54. Plan well when buying tickets: Here is an infographic that shows when is the right time to book airline tickets

Another one of the best travel hacks to use is to make sure you're buying your plane ticket at the right time. This graphic shows the best way to go about purchasing your ticket to make sure you're not paying more than you need to.
Another way you can maximize your ticket price is by using an airline credit card to purchase, as they often come discounted when you do this. You can also purchase through a private browser when you are on wifi, so you can always get the best deal.
55. Pack essentials like toothpaste into small labeled bottles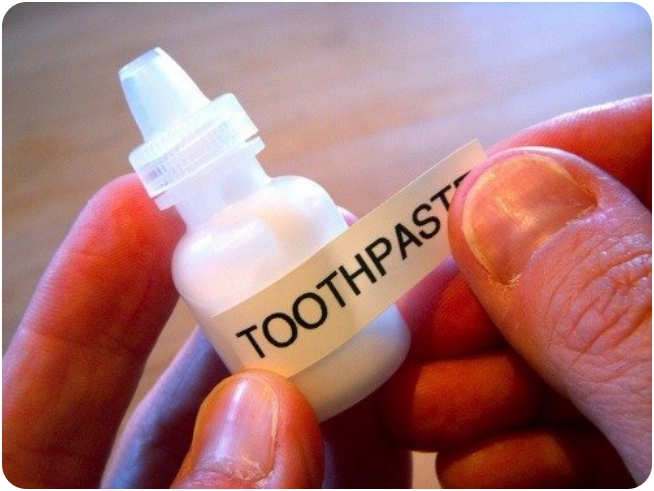 Small containers are your best friend when you travel, as most airports have restrictions on the size of containers you can use to carry liquids and things like toothpaste in.
Buying travel-sized items or using your own container while traveling helps make your trip much smoother.
56. Use paper clips to arrange your cables and cords when working on the laptop while traveling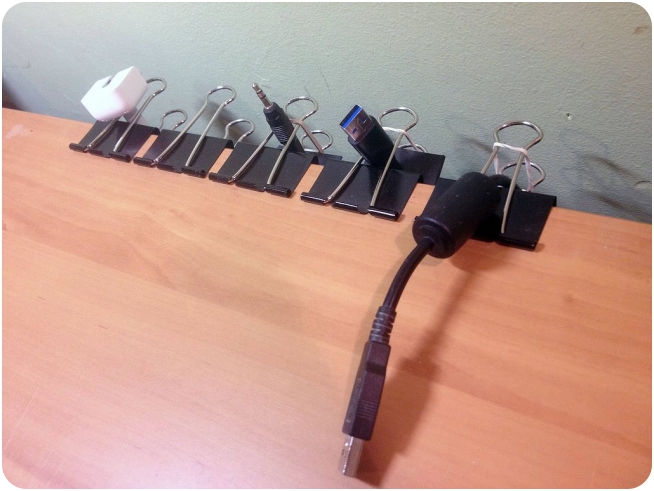 This is just another great way to stay organized when you have multiple cords in your hotel room. Paper clips are cheap and easy to find at the store and will keep your room much more organized as a result.
57. Use paper clips to lock your baggage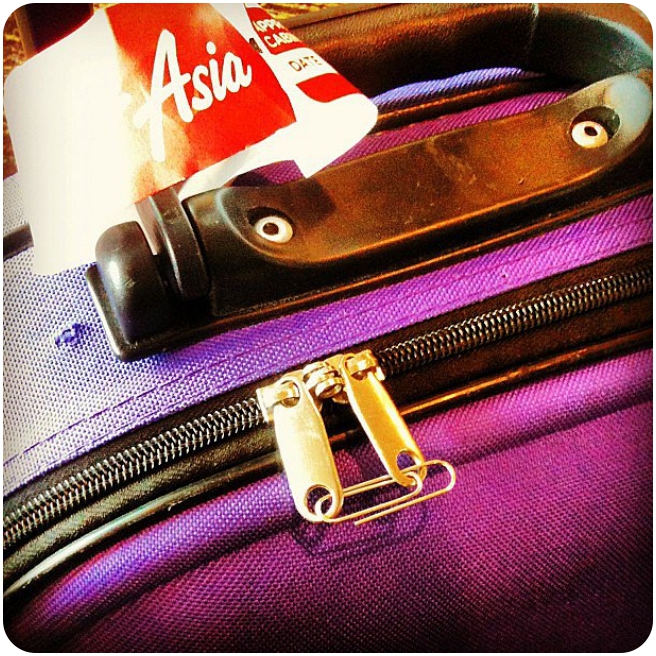 Paper clips can also be a great makeshift lock for your luggage. Travel hacks like these make your life much smoother when going through airports, so make sure to use them to your advantage.
58. Pack your jackets inside out to prevent wrinkles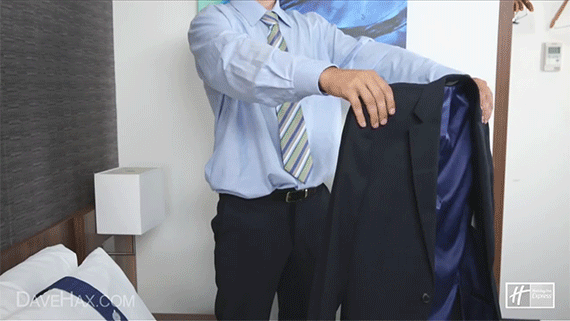 A common tip to keep jackets from getting wrinkled when you're packing (especially if you're traveling for business) is to fold them inside out.
This keeps the materials from wrinkling during transit and can keep your clothes looking crisp without your having to use a dry cleaner.
59. Use ATMs to get local currency: They often have better exchange rates than airport currency exchanges
If you need to get local currency because you are traveling internationally, use local ATMs away from airports. This will keep you from paying overpriced currency fees that airports generally charge.
When at all possible, get your money before you begin your day. This saves you time and energy if you can't find a way to get it later on. Be sure to google where the nearest ATM is in the city you are visiting.
60. Enable private browsing when searching for flights
Airlines and travel sites — like most websites — track your searches using cookies. Some companies will increase their prices slightly for returning visitors that have already shown interest in a reservation. You can avoid this by clearing your cache and enabling private browsing.
This tactic of changing the price of a product based on what a seller thinks a customer will agree to pay is not limited to return customers. Sometimes prices will vary depending on which country you are booking from.
Try using a virtual private network, or VPN, to make it look like you are in another country when comparing prices.
Utilizing private browsing will keep much more cash in your pocket when it comes to making reservations. This will also help keep you safe when you use free wifi in a new city.
+

. Avoid expensive wire transfer fees with free (or nearly free) money transfers

An international wire transfer can easily cost you more than $50. Avoid unnecessary fees by using services like World Remit, XE Money Transfer, CashApp, and PayPal to send money for free or for a small fee.

You can also sometimes call your bank that you have lines of credit with to see if they allow free (or almost free) wire transfers.
Bottom Line
Before you plan your next trip, make sure you have everything in order. Having your room planned, your passport updated, and the sites in the city you plan to visit marked are all major things that everyone needs to do.
However, there are many other things that you can do to make your traveling experience much more fun. By utilizing these tips, you can make sure your next trip is your best one yet.

In the pursuit of getting better with money management, personal finance and everything in between. These are my learnings along the way.